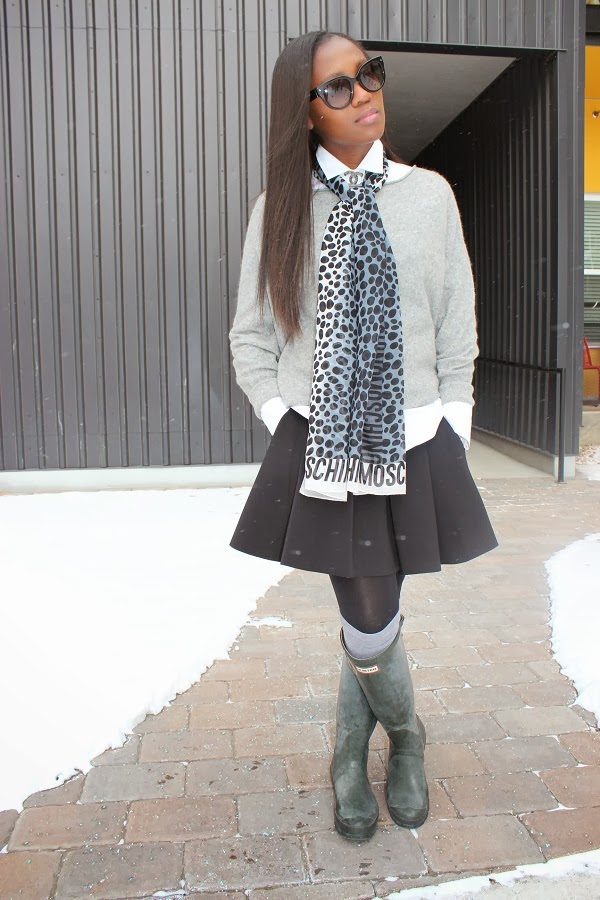 12/11/2013
Oversized Sweater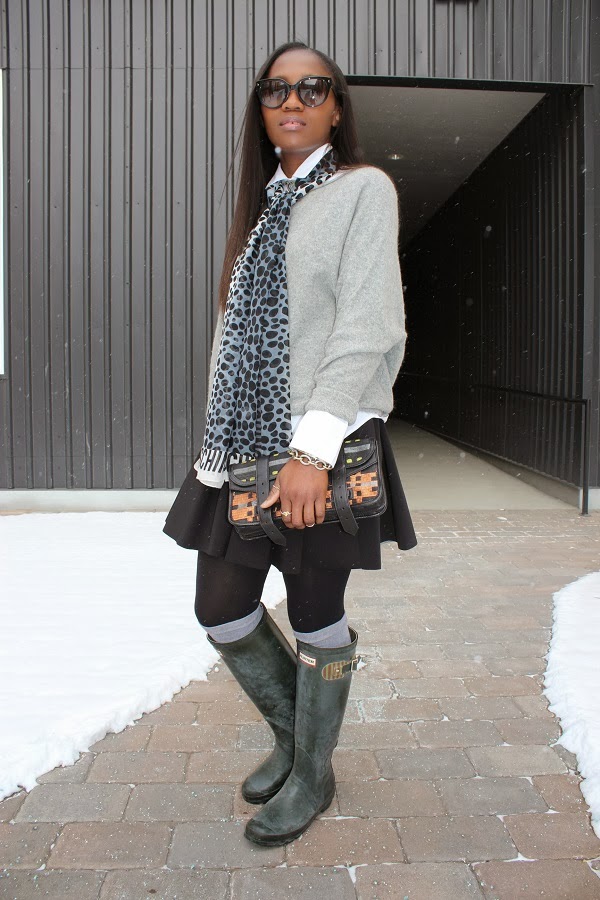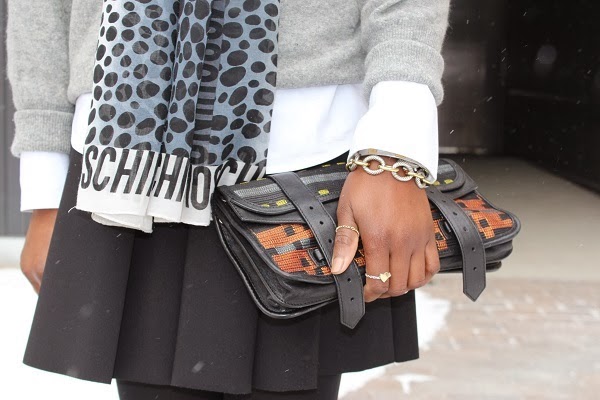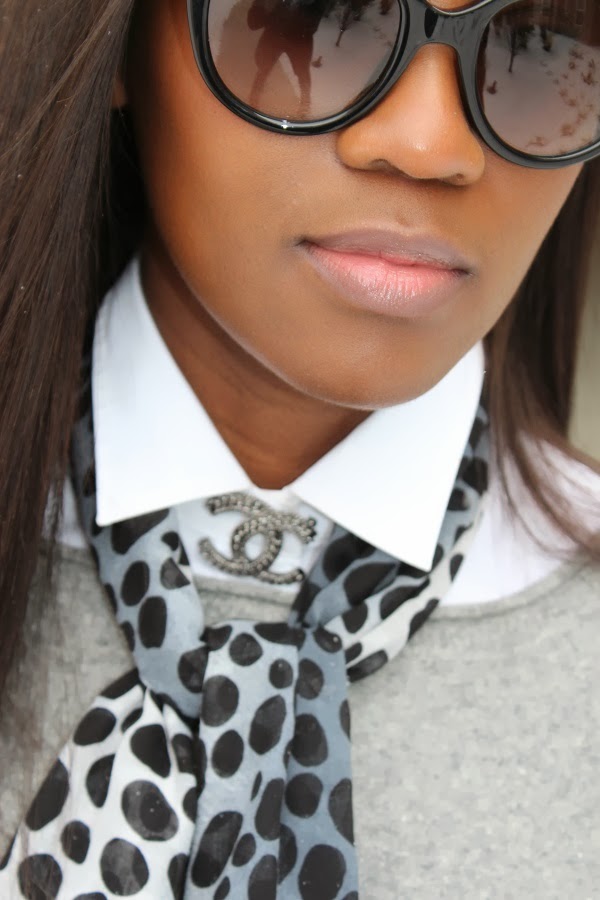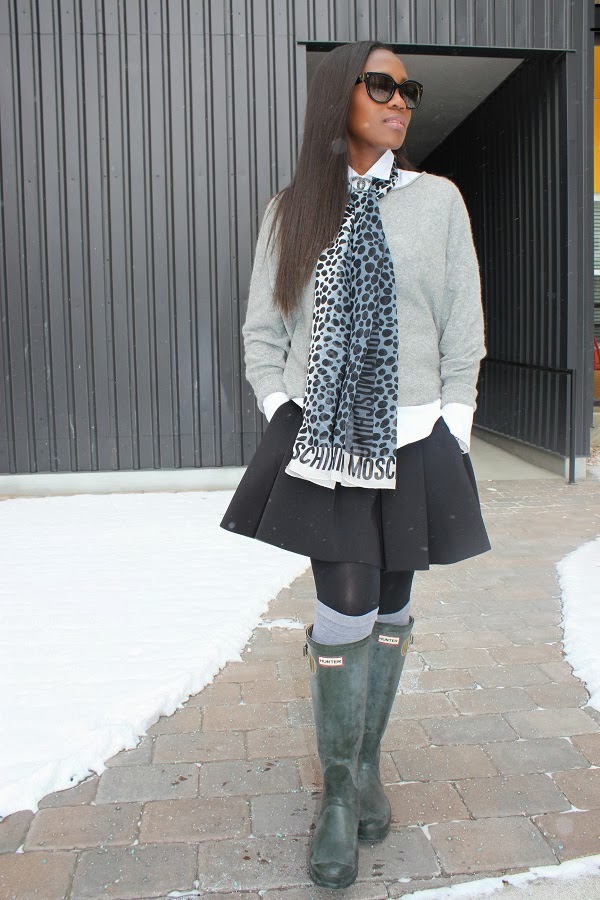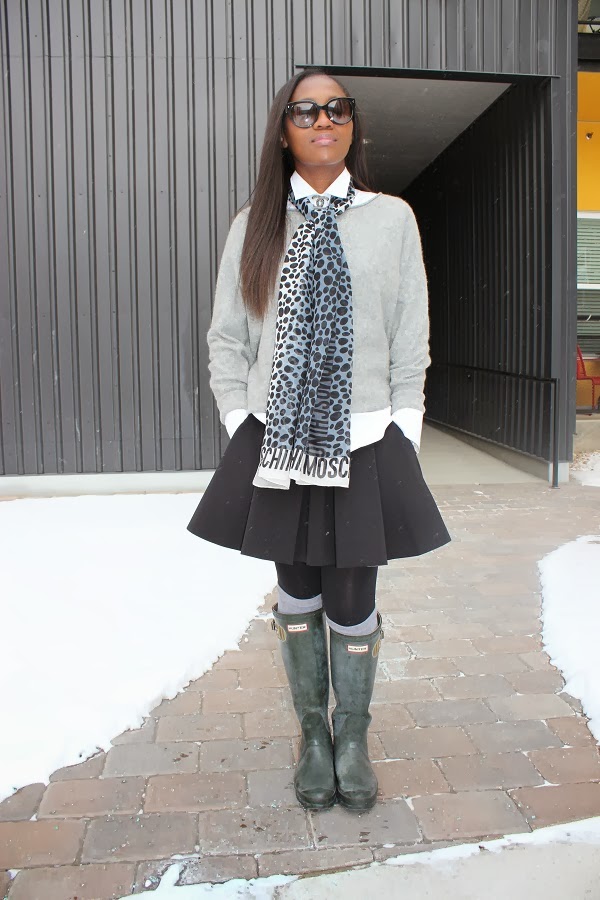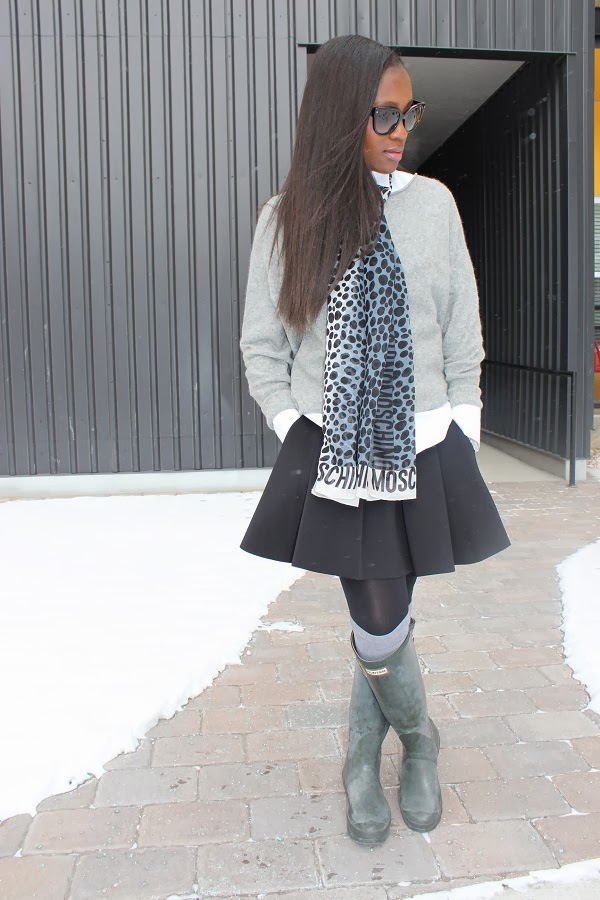 Shirt: J.Crew, on sale at 30% off | Sweater: Calvin Klein | Skirt: T By Alexander Wang | Shoes: Hunter | Sunglasses: Prada | Bag: Proenza Schouler | Socks: Target | Watch: Michele | Pin: Chanel | Bracelet: David Yurman, Ring: David Yurman
Layering is key this time of year and I love the different ways to
create that look. On this day, I wanted to wear a cozy sweater,
and pairing it with my new white button down shirt suits, I love the
fit and texture. I have been in search of a great button down white
for a while now and I'll have to say this J.Crew stretch perfect shirt
fits the bill. May I add that it's currently on sale.
Thanks For Viewing,
Ranti