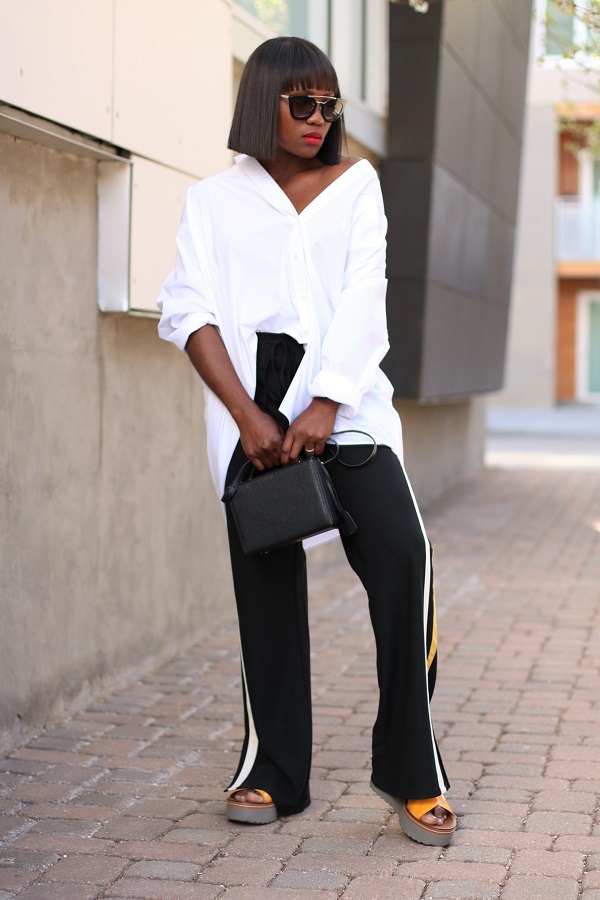 04/21/2017
Oversized White & Stripes//
Hello and happy Friday all!
Heading into the weekend on a more positive note. I was in a bit of a funk this week and now I think I am out of my silly moody coma.
What are your plans this upcoming weekend? I hope it include something a bit relaxing and fun.
The weather man calls for rain all day today, so my weekend might include some rain boots and a raincoat as I plan to be outside and take it all in, I love the rain.
Going for a street-style approach with this look, so i decided to pair my oversized blouse with a pair of striped track pants below and platform shoes to finish.
I love looks such as this because they are perfect to run around in on the weekends or in general and one looks cool doing so.
I hope you love the look.
Have a wonderful day!

Xo,
Ranti