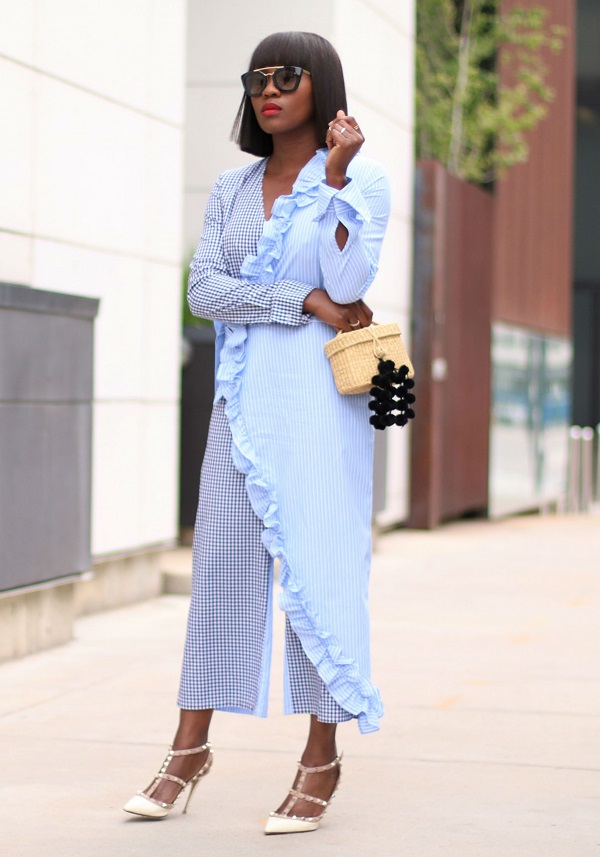 04/24/2017
The Perfect Match //

Happy Monday all!
How was your weekend. I spent mine getting started on much needed home chores, the hubby and i got far but still have a ways to go. The great spring weather is definitely a great motivator to get things done.
On to fashion news, who knew that stripes and gingham could be such a great pair?
This lightweight jumpsuit mixes both prints together so seamlessly, and with the cascading ruffle detail, it's just perfection.
I hope you love the look.
Have a wonderful day!
Xo,
Ranti