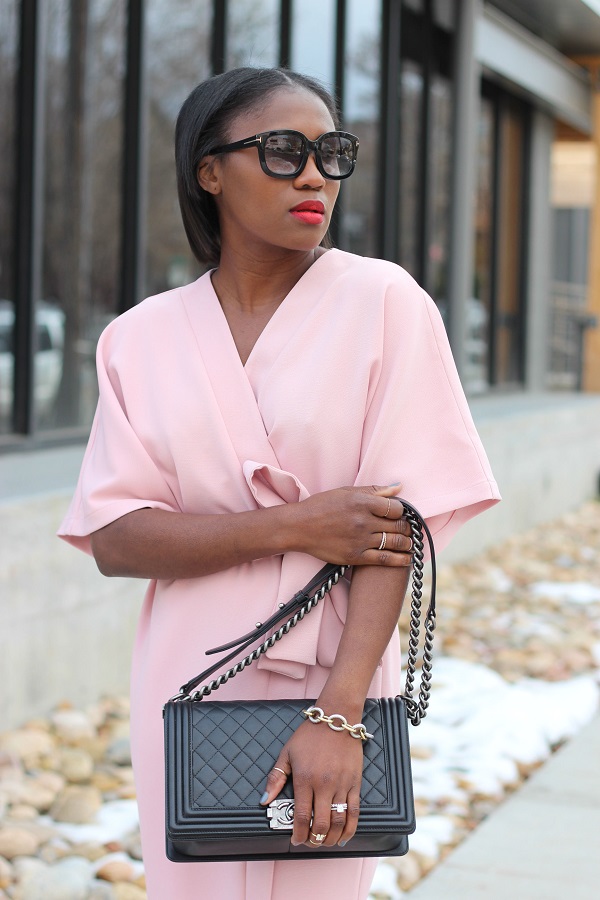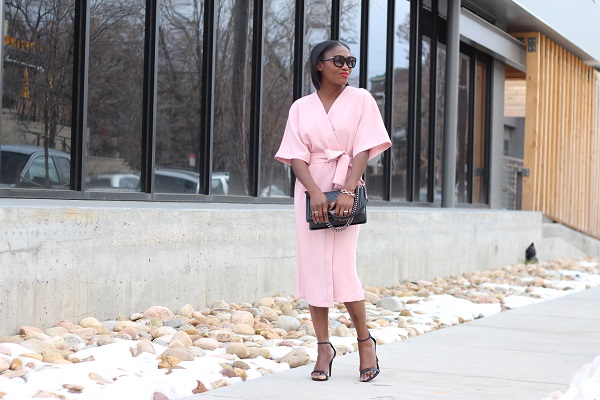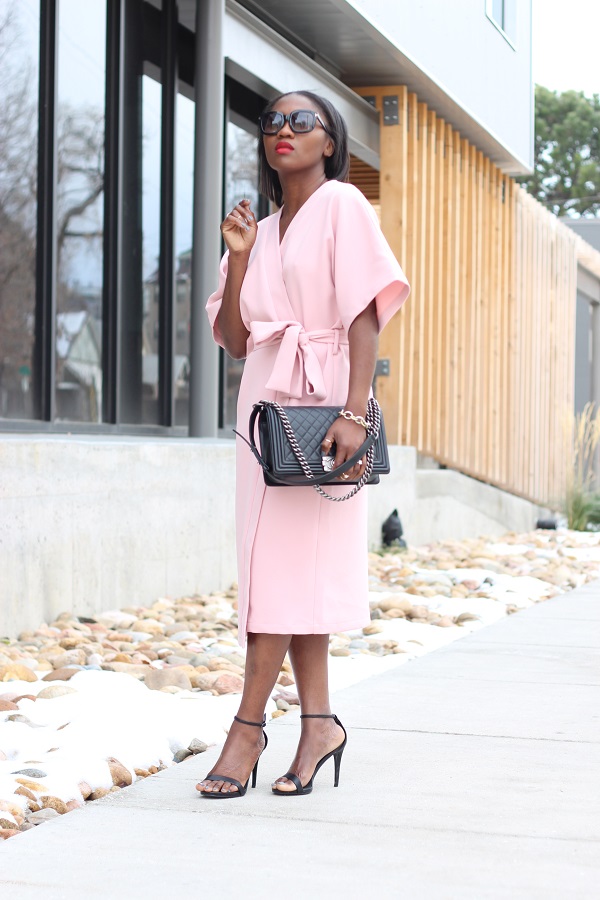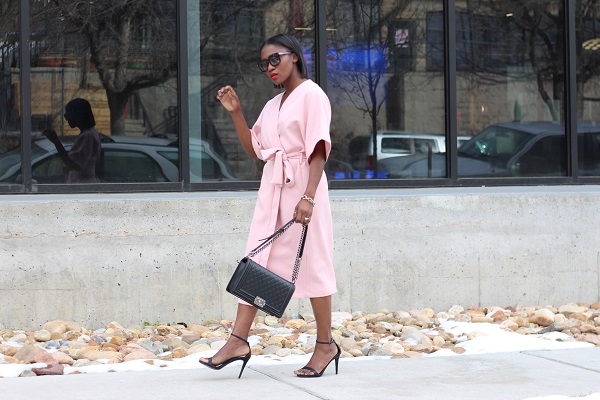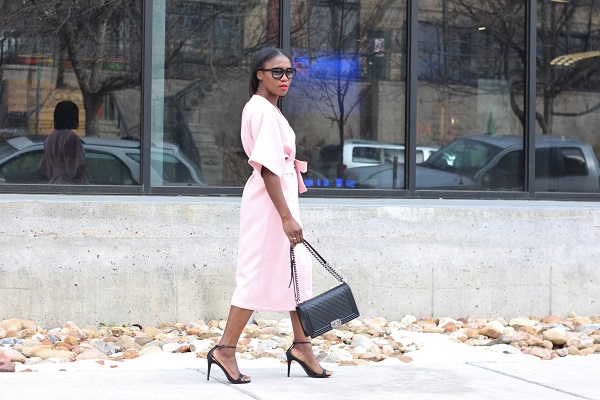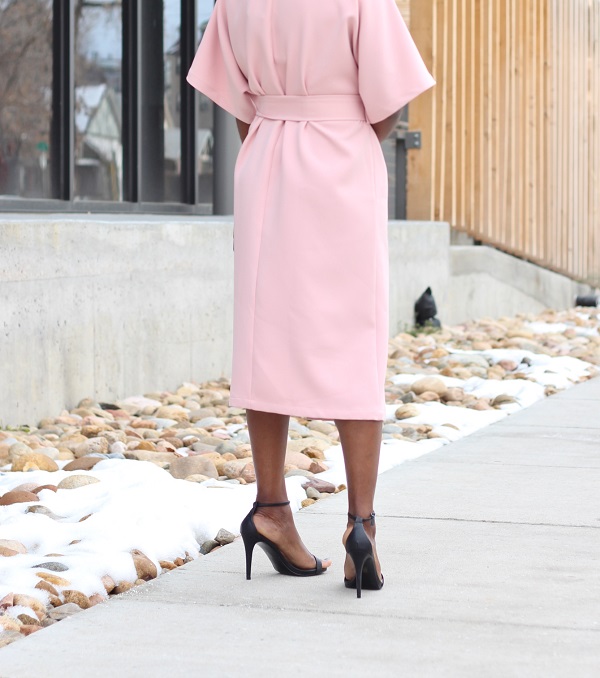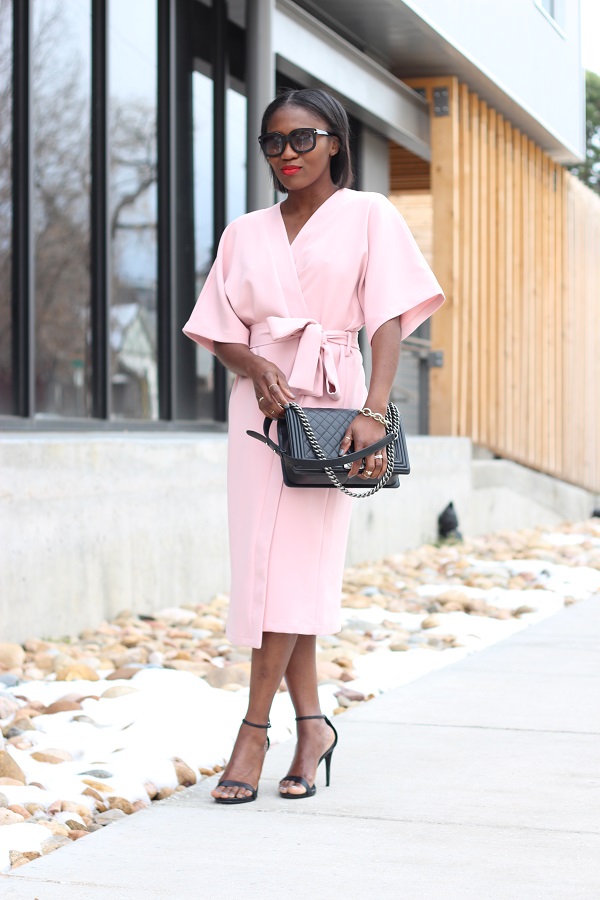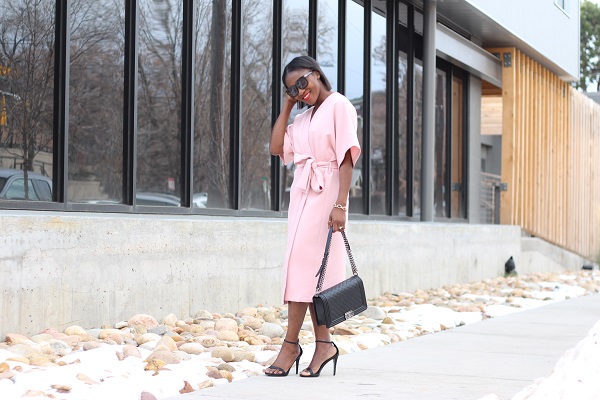 Bag: Chanel, similar Here & Here
Shoes: Steve Madden, Get them for $59

Hello all,
I hope all had a wonderful and well rested weekend.
Are you ready for the week ahead? Though it'll be a bit of a long week for me, I am as ready as can be.
Starting the week off in a pale number; I love lighter hues of pink, and I love this dress.
It's a wrap dress, reminiscent of a kimono style which is also a favourite style of mine.
Styled it with black accessories to allow the dress more of a pop in its own right.
Well, off I go!
Thanks for stopping,
Ranti