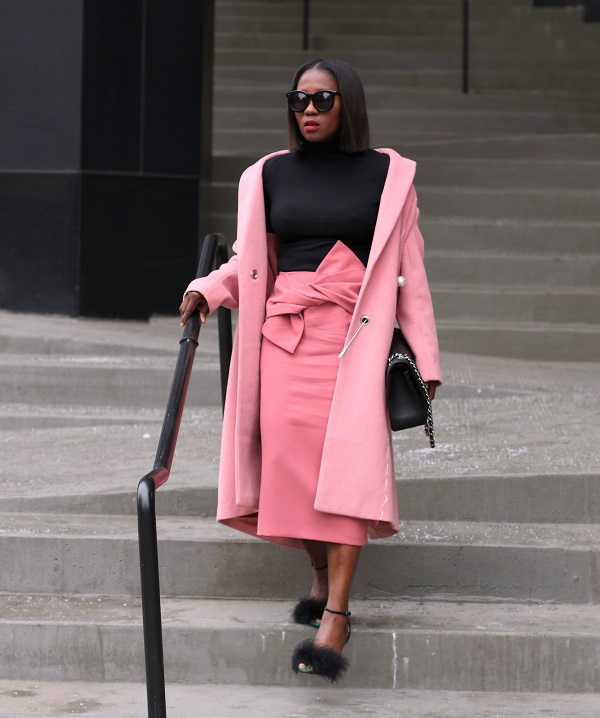 01/16/2017
Pink // Winter Evening
Hello & Happy Martin Luther King Day!
For many today is a holiday, I hope you enjoy this day and the historic meaning behind it.
Starting this week off on this pink focus number. I know many are intimated by the colour pink, I say don't be, it all depends on the pairing and the shade you choose. These two hues comprised in this look are lovely options as they are more of a muted pink (skirt) and pale pink (coat, last seen Here). As the look leans more on the feminine side, I added black tones for a crisp balance finish.
Shopping Links:
Have a wonderful day!
Xo,

Ranti