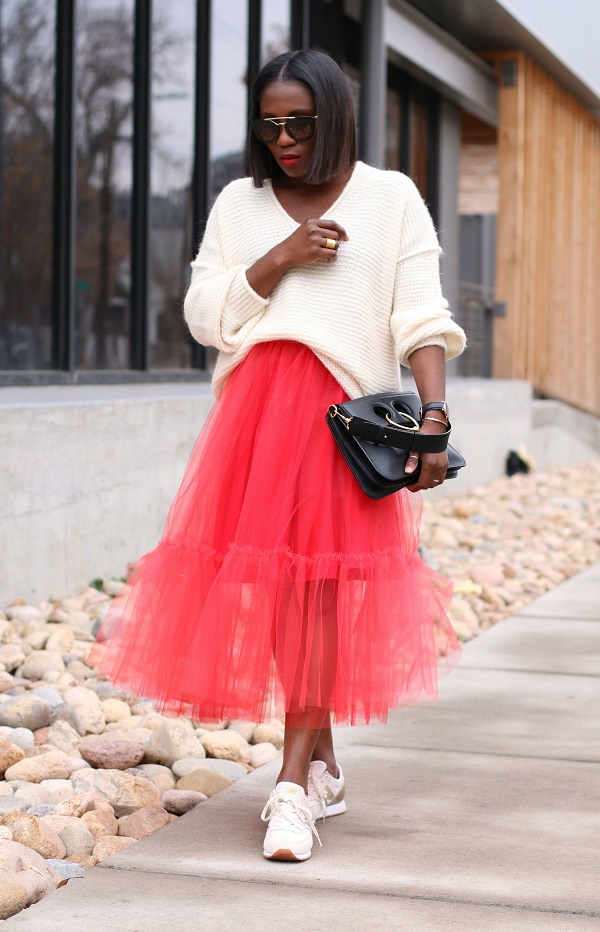 01/18/2017
Red Tulle // Sweater Weather
Hello and Happy Wednesday!
I wanted to a fun yet casual look today so this red tulle skirt won the day. Since I am so into sweaters at the moment, I paired this soft cream sweater because it's so cozy and soft, and I just love the hues together, gives the look a fresh vibe.
I finished with my gold accent sneakers because again, the theme is comfort.
Shopping Links:
Have a wonderful day!
Xo,


Ranti