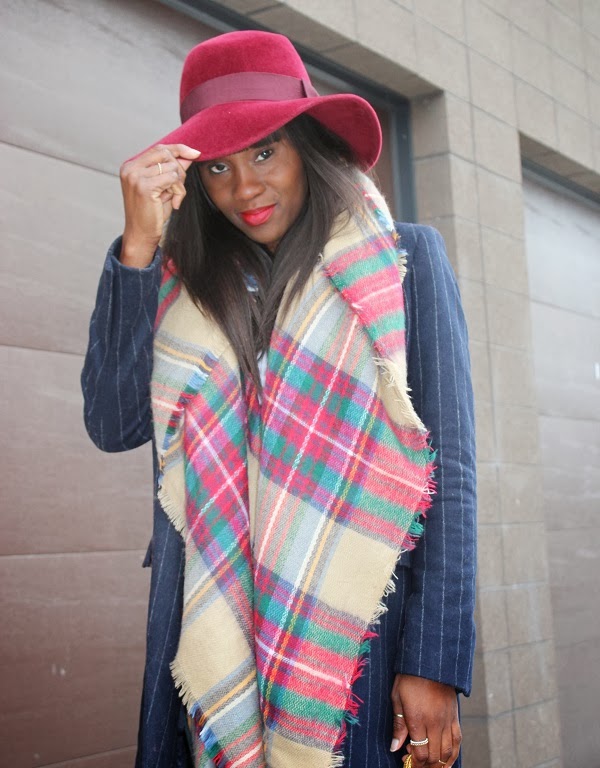 02/10/2014
Plaid & Pin Stripes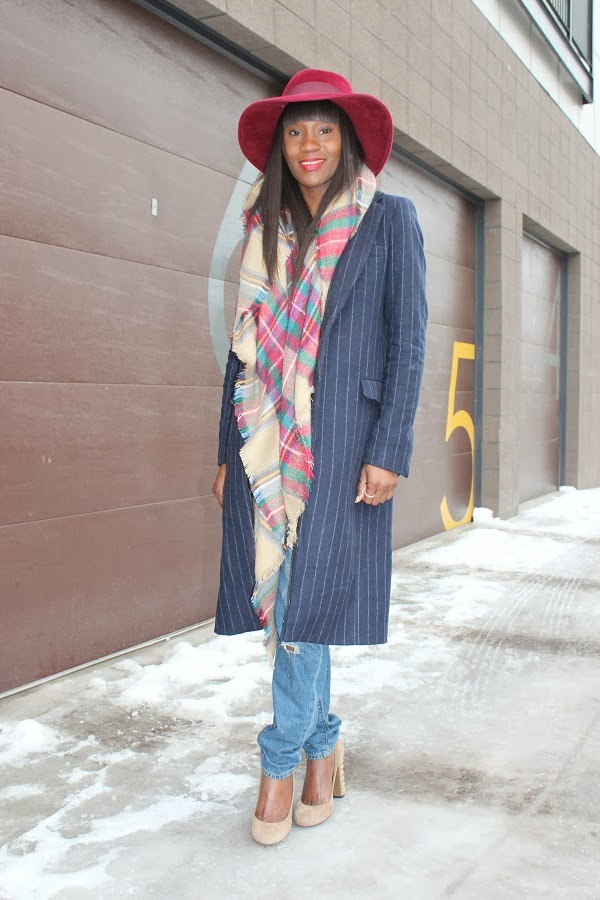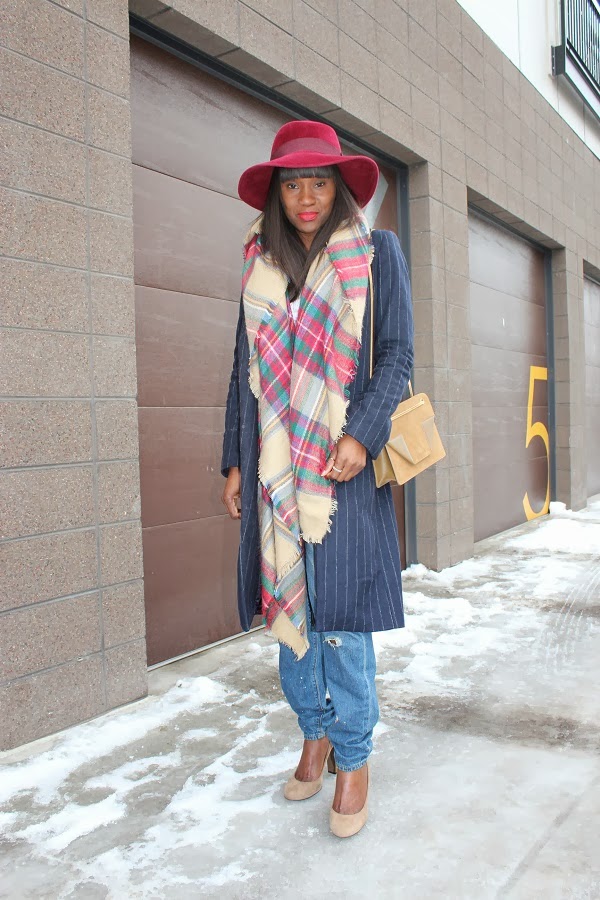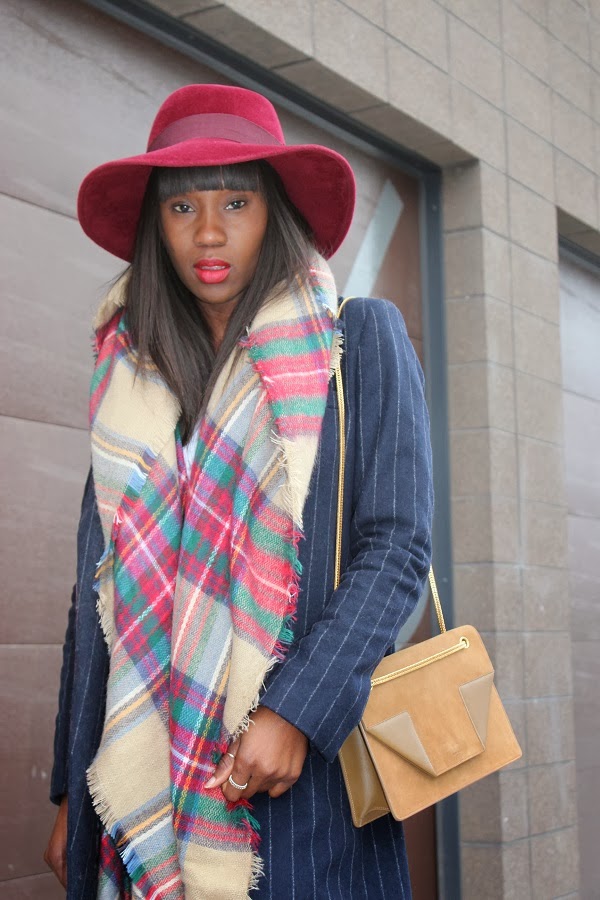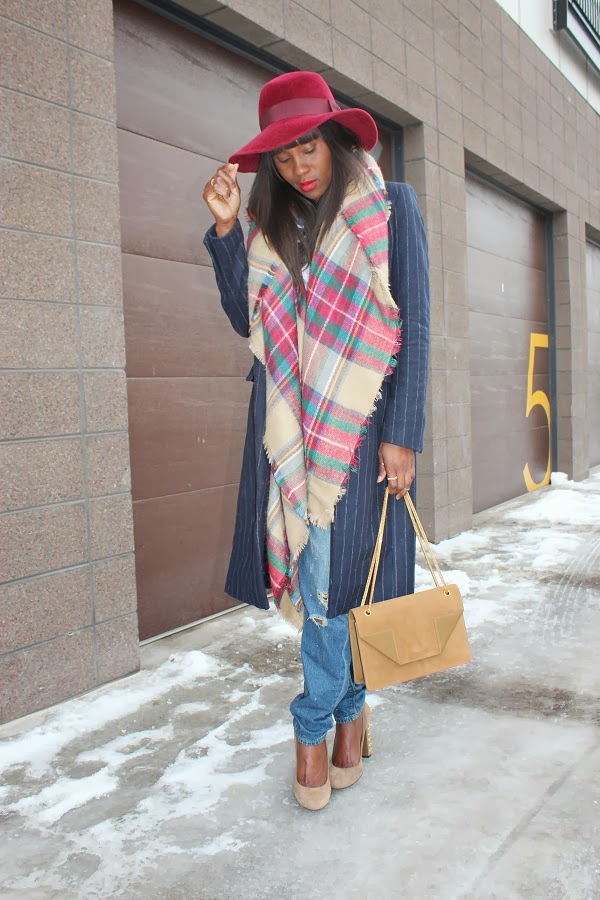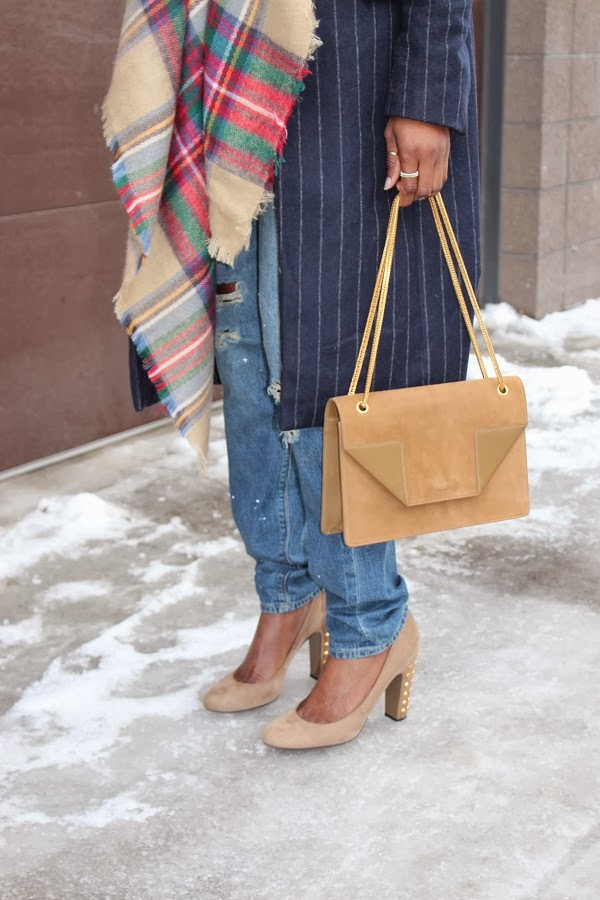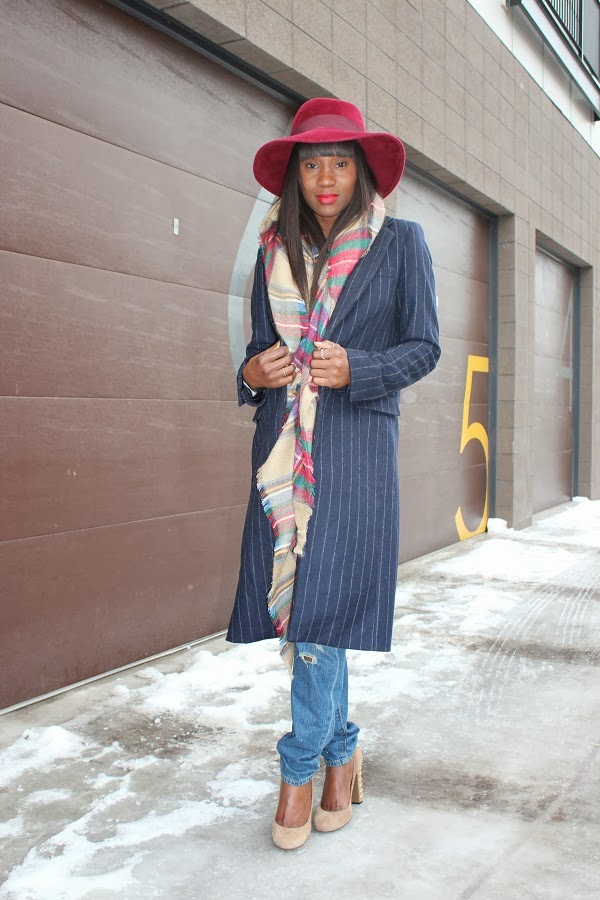 Shirt: JCrew, Get it Here | Jeans: Madewell, Get it Here | Bag: Saint Laurent Paris, Sold Out, Also Love This | Shoes: Gucci, Old, Similar Here | Coat: Zara, Sold Out | Lips: Heat Wave Lipstick
Hello,
It's brutally cold outside, ugh….guess winter is still upon us. I'm secretly praying for spring while having a blast with cold weather looks, a nice 40 degrees weather consistency would be ideal for me this season.
Today, toying with my plaid scarf atop my pinstripe coat, what do you think?
Mixing prints can seem tricky but can offer great depth to a look if done well.
Thanks for Viewing,
Ranti