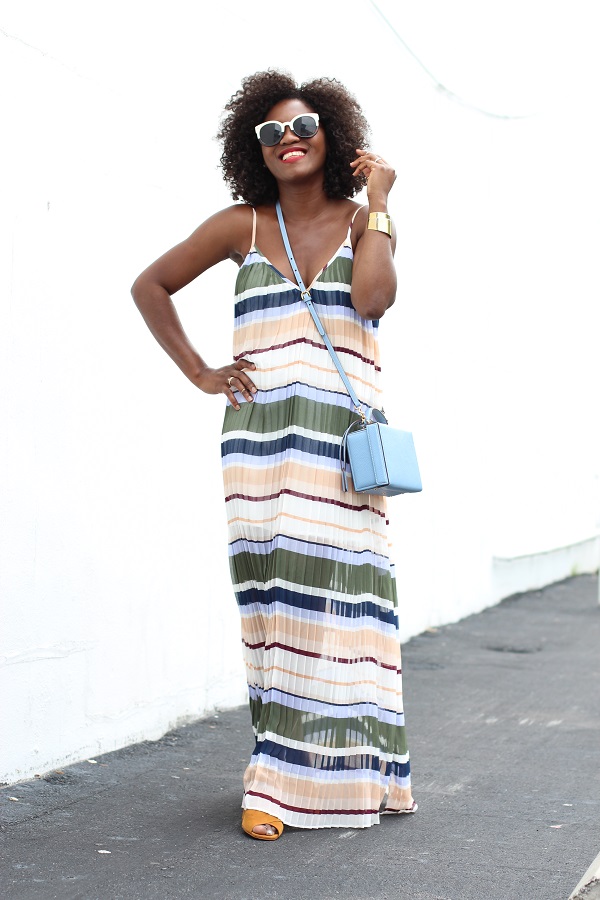 Hello beautiful people,
I hope all are well.
Sharing another look from my recent travel, this time in Myrtle Beach, NC; for a mini family reunion and my husband's grandmother's 90th birthday.
I had a wonderful time meeting more of Ben's family as well as catching up with those I simply adore.
I truly love the city, beautiful houses and friendly people but I was too bloody hot to do any proper sight seeing, a bit disappointing but I had stay in the shade as much as possible as I was a bit uncomfortable with the heat.
While hiding from the sun, I still managed to get a bit of tan, which I am so proud of.
On to current news, sharing this lovely maxi striped dress with you today; a perfect piece which can easily transition well into the fall season, just add a leather jacket atop it and you'll be great to go.
I styled the tan mules with it because they complimented well with the colors from the dress; lastly I added the blue bag for contrast.
Well, off I go.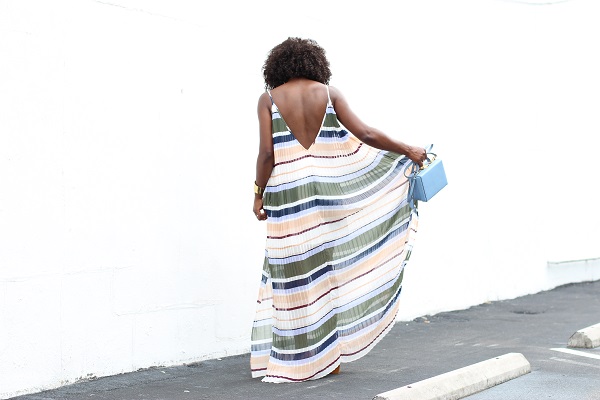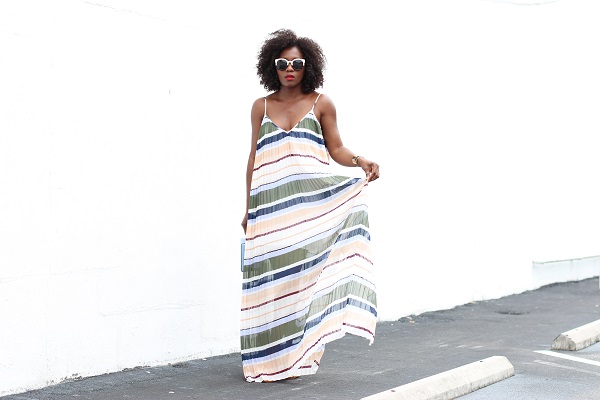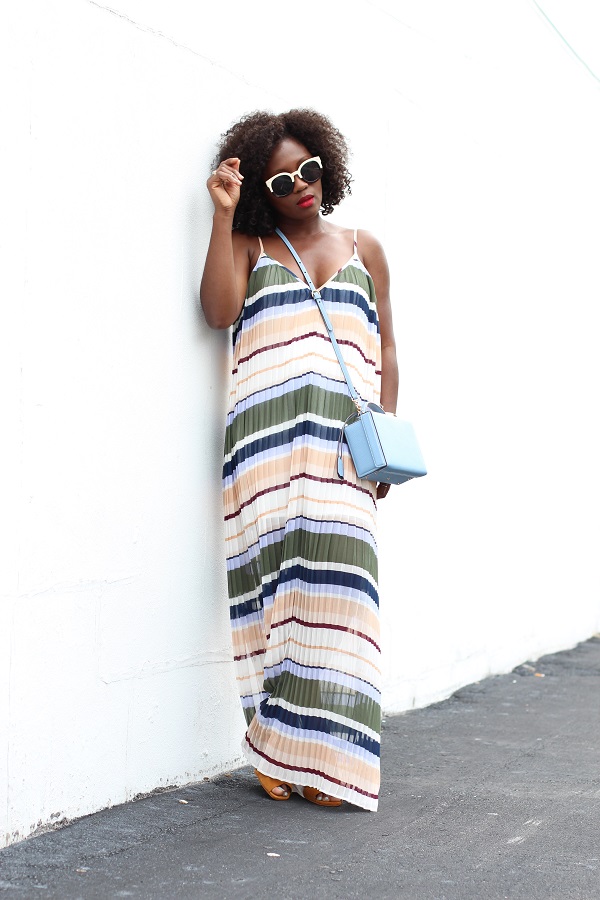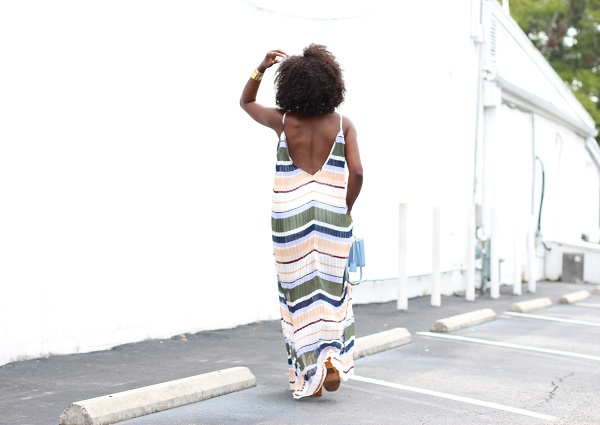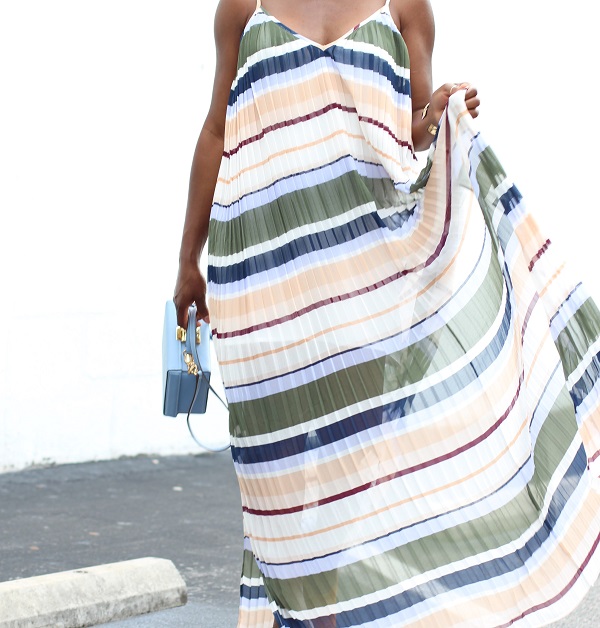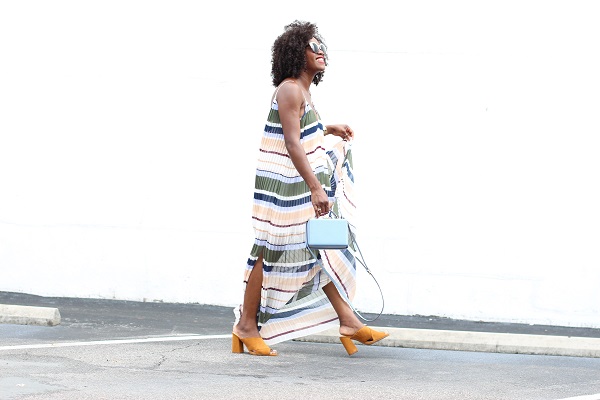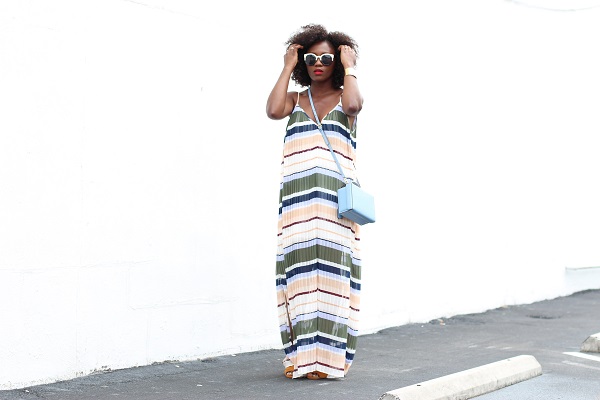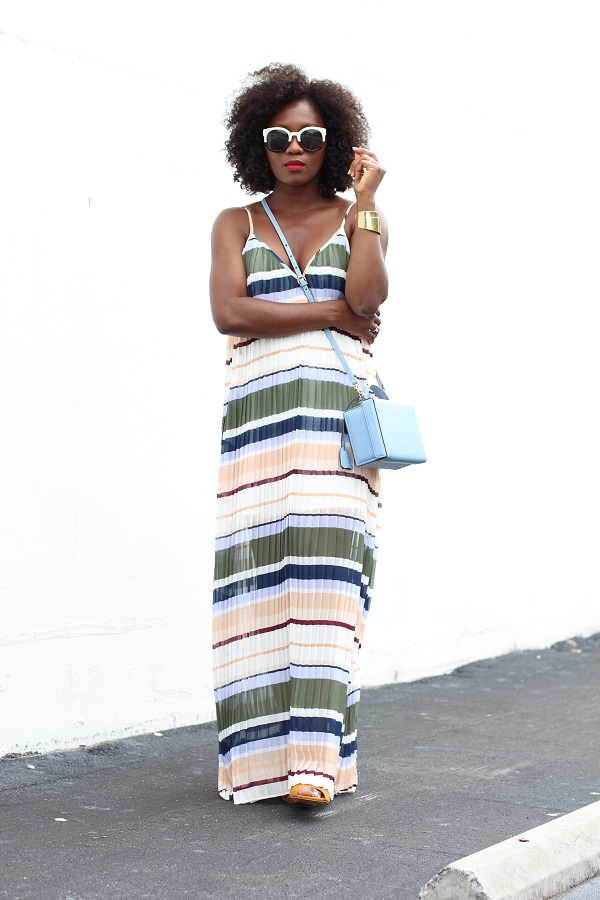 Thanks for stopping by.
Xo,
Ranti