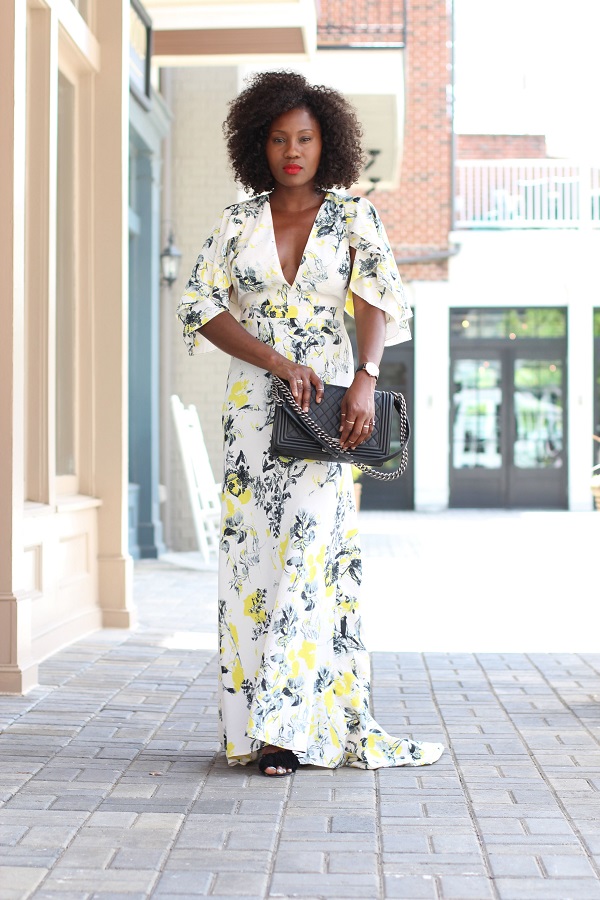 08/22/2016
Southern Belles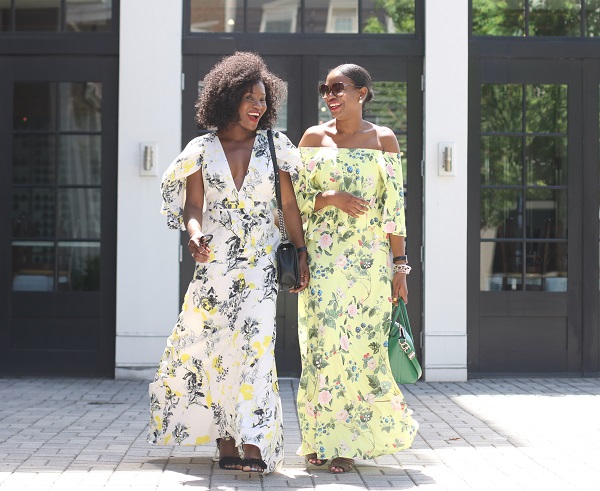 On me:
Ruffle cape dress | Shoes | Bag, a lesser price option Here | Watch | Lips: Nars, Dragon Girl all over as a base, followed by Mysterious Red on half of the outer lips
On Monica:
Ruffle sleeve dress | Shoes | Bag, sold out, love this option Here | Sunglasses | Watch |
Happy Monday all,
I hope all had a lovely weekend.
I am so thrilled it's Monday, which is an unusual thing for me to say but I am ready to get back into the swing of things.
Ben and I just got home from a wonderful 10 day holiday to see family and friends, of which we made a stop at Atlanta to see my friend Monica of the fashion and style blog Awedbymonica and her lovely family.
Among all the lovely moments, the trip would not have felt complete without a shoot before saying goodbye for now.
We decided on these lovely maxi dresses with accents of yellow; the dresses have a bit of a modern day southern charm to them, and being in Atlanta, very suiting right?
Well, off I go.
Thanks for stopping by.
Xo,
Ranti