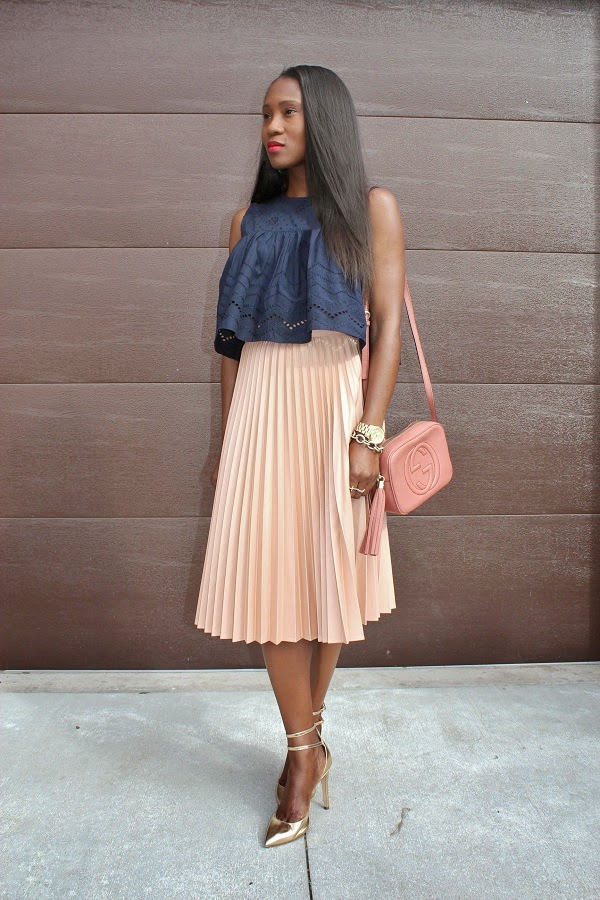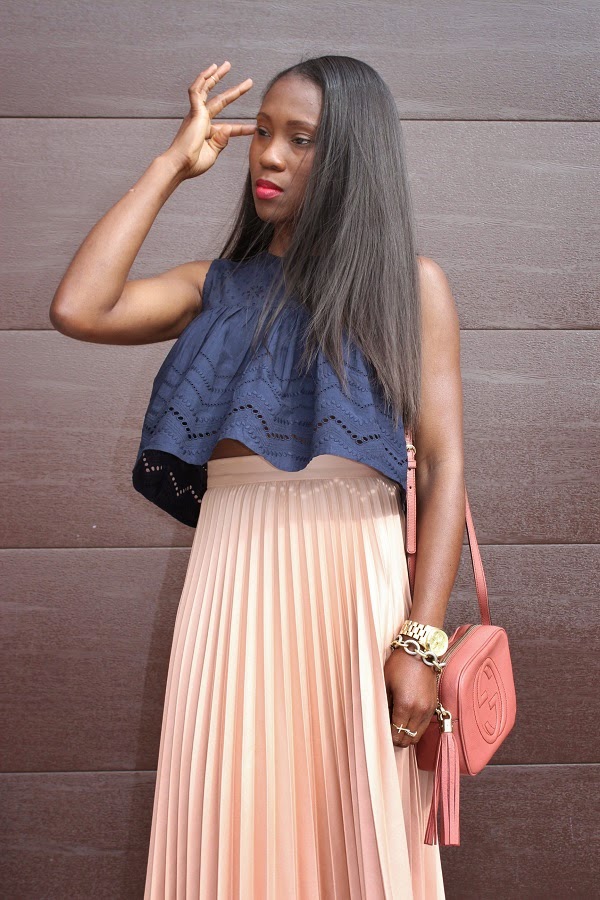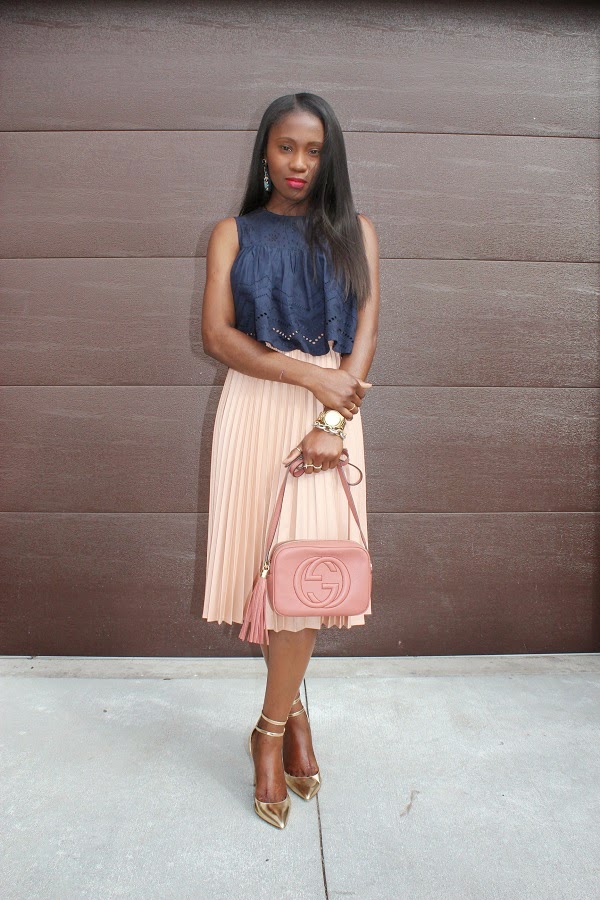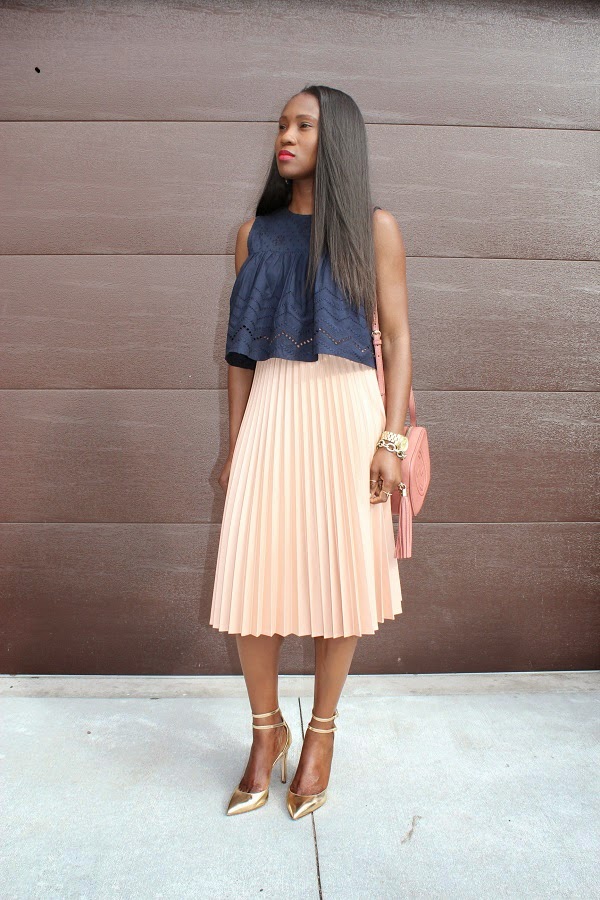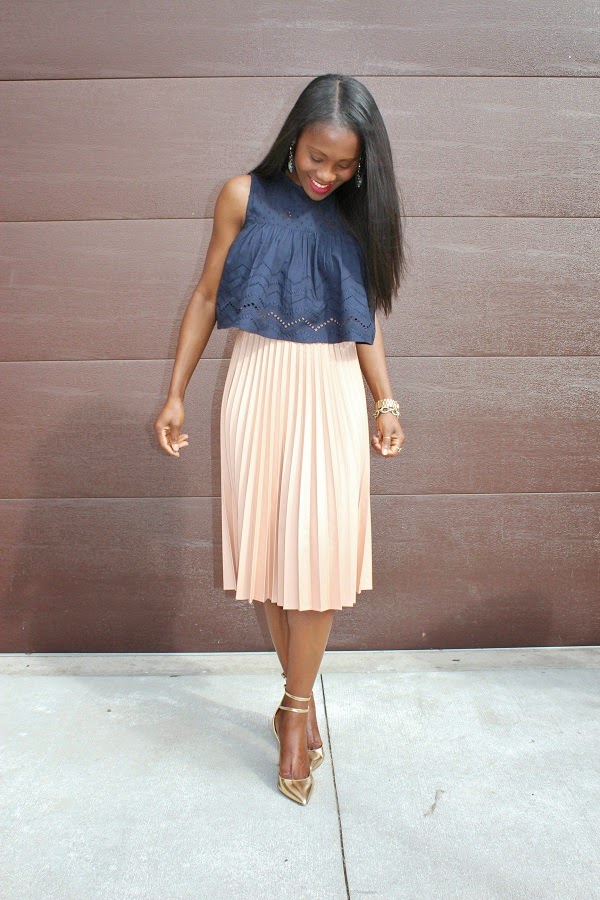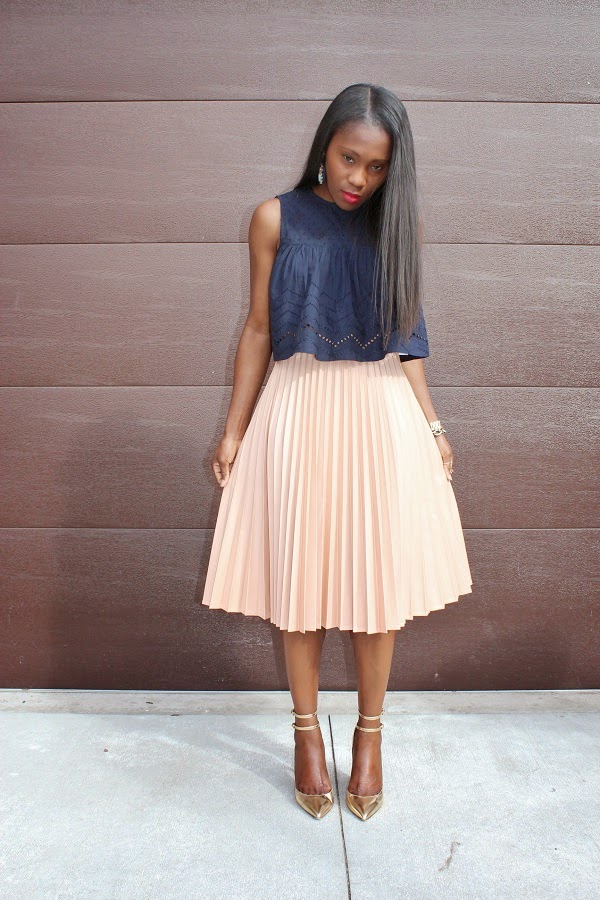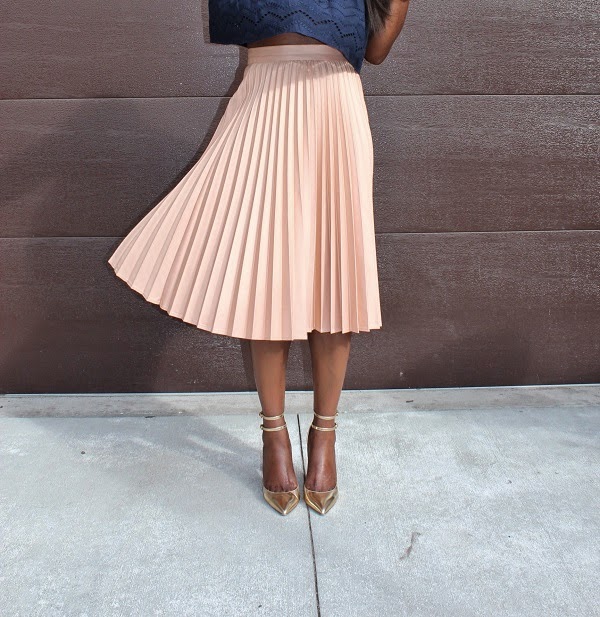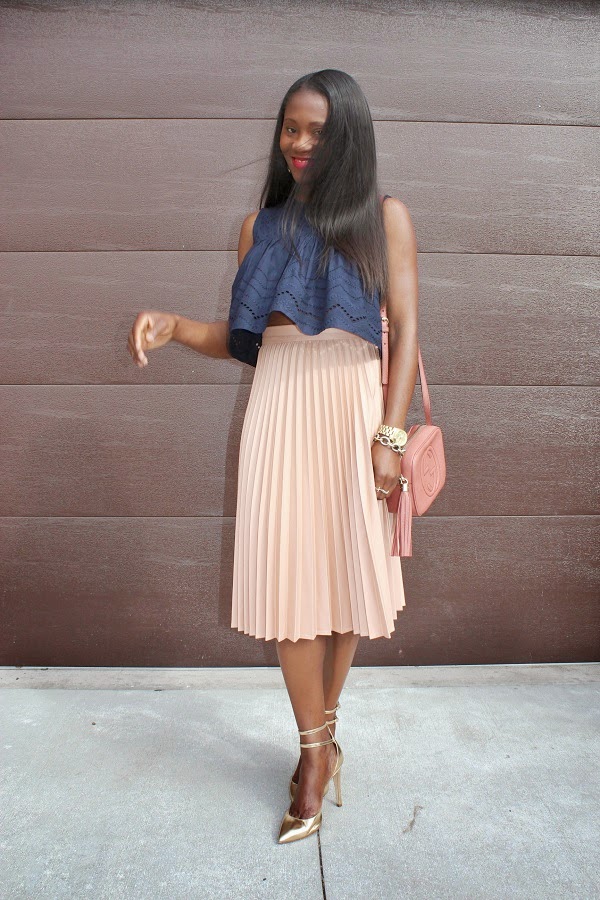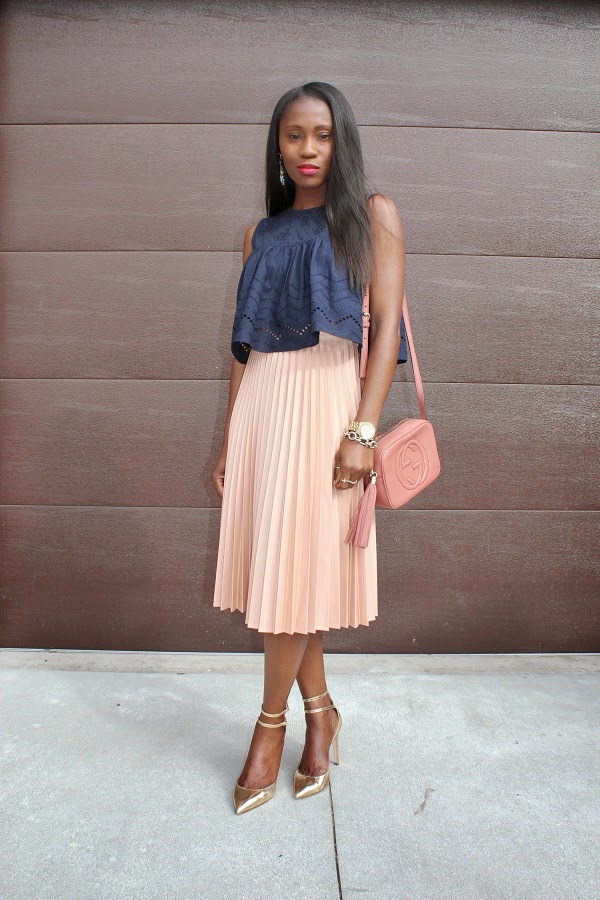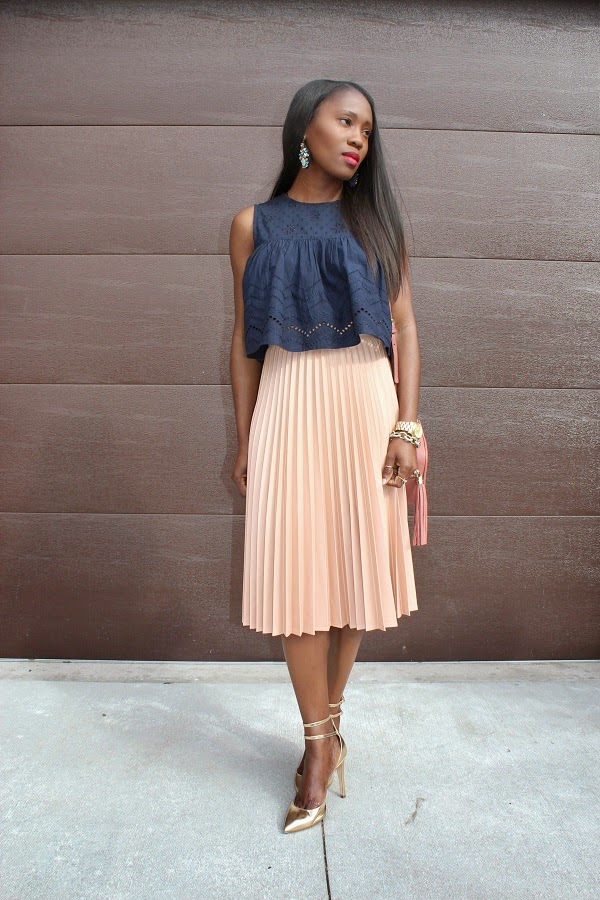 Shoes: J Crew
Earrings: J Crew, Similar
Here

Hello,
I hope you had a great and fun weekend not to mention a wonderful mother's day.
To all the mothers out there, thank you for your constant strength, your undying devotion, your nurture, your protective attributes, and most especially, thank you for your undying love.
Today, I'm playing with this knife pleated skirt (thin pleats) in a muted peach hue.
Pleats are one of my favourite fabrics… They're clean, crisp and simply stunning. I chose to accompany it with the above eyelet trapeze crop top in this blue shade because I thought it suited the peach colour quite well. Because the look is so muted, I decided to add a little sparkle with the chandelier earrings, colourful jeweled chandelier earrings add a great touch to an otherwise simple look.
Just a feminine look to kick off this week.
Have a wonderful day and catch you soon.
Thanks for Viewing,
Ranti