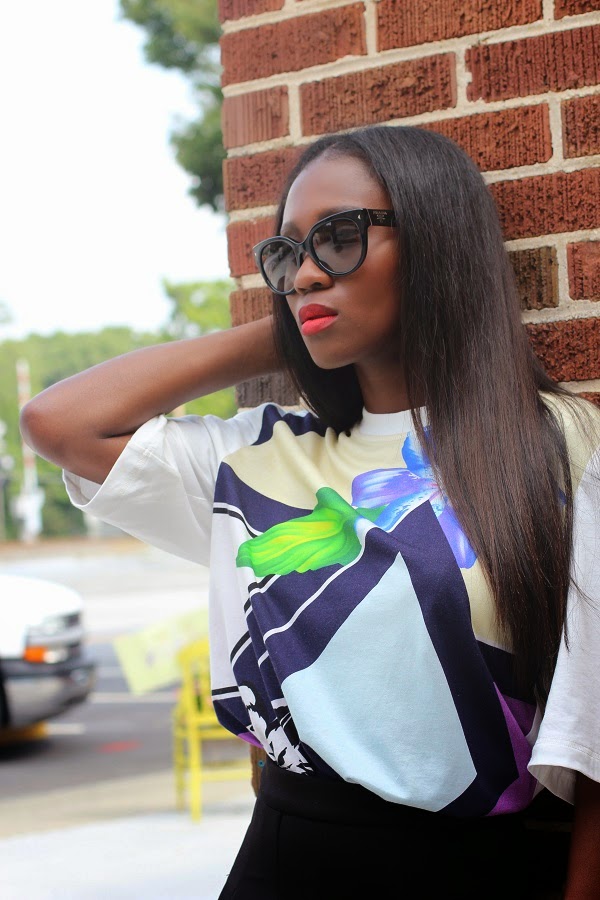 Happy Monday All,
I recently made a trip to Atlanta to visit
one of my favourite girls, for some much needed time off; we all need
that from time to time. Monica and I decided to take some time to have
fun amidst the busy weekend.While hitting the town, we decided to pause
to capture the moment.
I decided on a pleated skater skirt, such
are flirty, fun and clean which makes it easy to pair with almost any
piece. I chose this printed tee to top off the look, print is always an
interesting addition to any look, a tee doesn't have to be plain. To add
some edge to the look, I opted for these pewter and black open toe
shoes, a must have for the transition into fall. Don't you agree?
Make sure to catch Monica at AwedbyMonica.
Well off I go.
My Look:
Shirt: Phillip Lim
Skirt: T By Alexander Wang, Sold Out, Similar Here and Here
Bag: Chanel
Shoes: French Connection, Also Here & Here
Sunglasses: Prada
Lipstick: Nars Dragon Girl Pencil & Heat Wave Lipstick

Monica's Look:
Top: Shabby Apple
Pants: MMM, Old, Similar Here & Here
Shoes: Manolo Blahnik
Sunglasses: Celine
Bracelet: Julie Vos
Thanks for viewing.
Xo,
Ranti