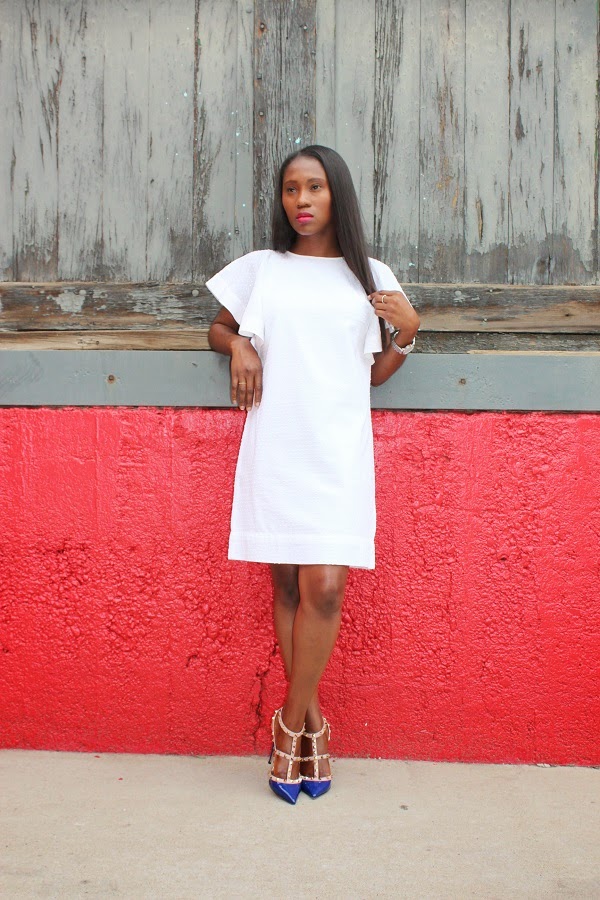 05/26/2014
Red White & A Touch Of Blue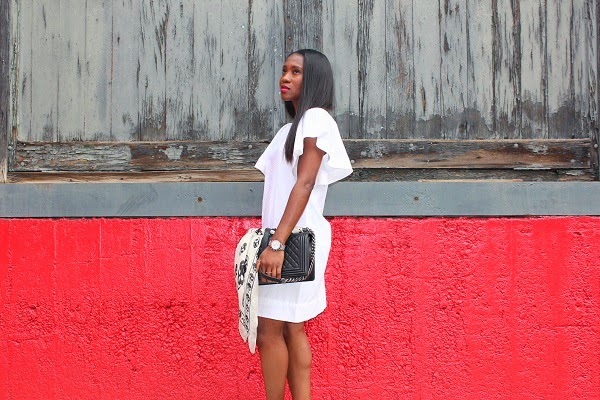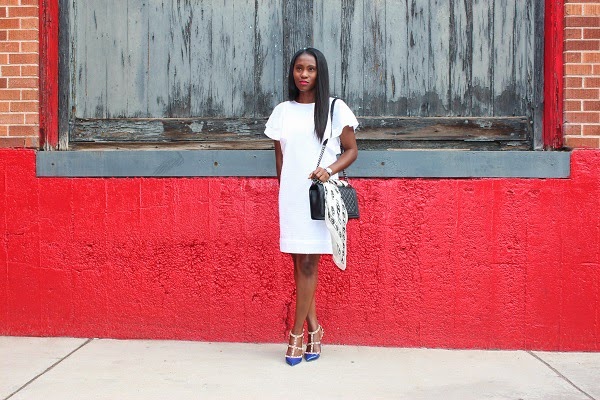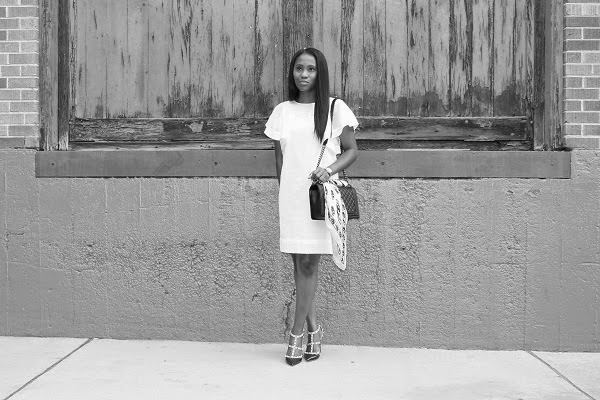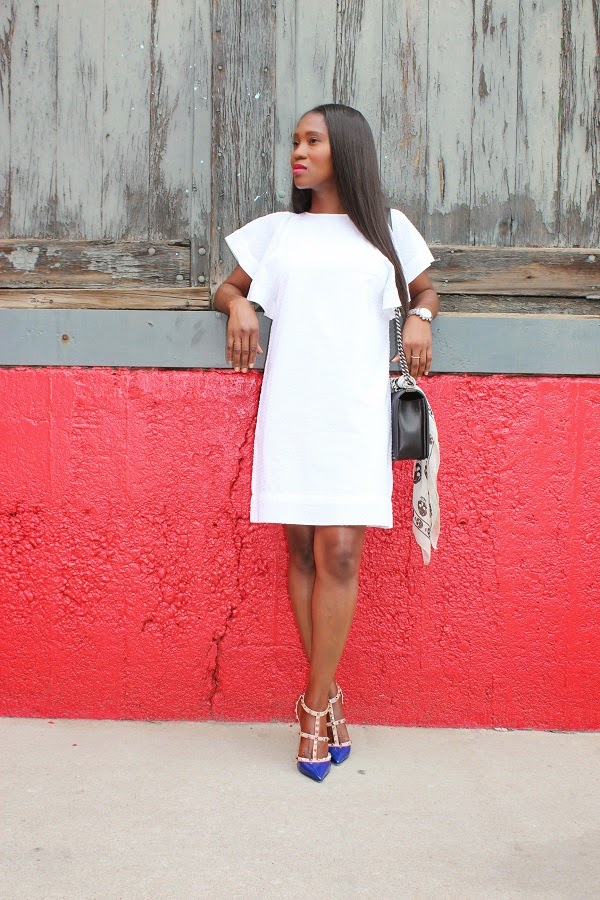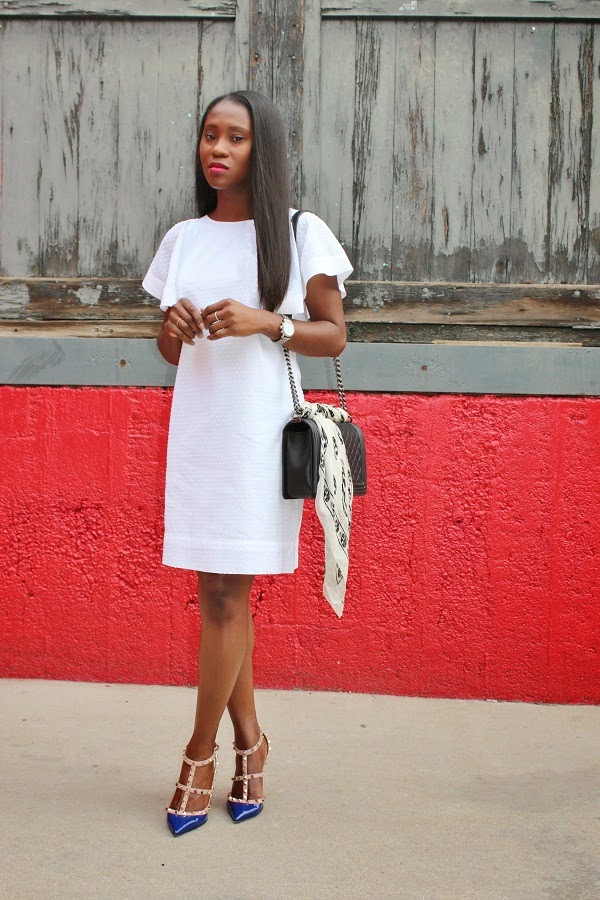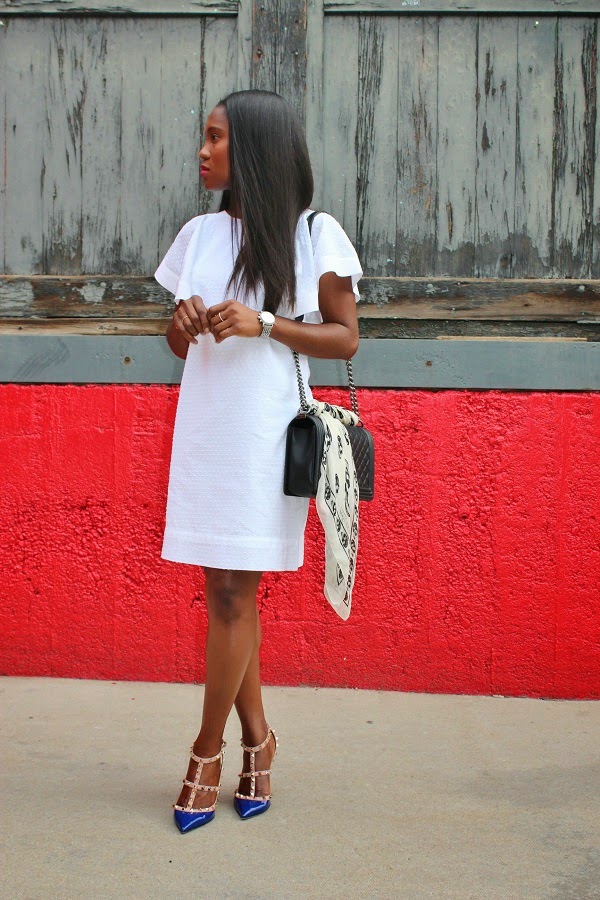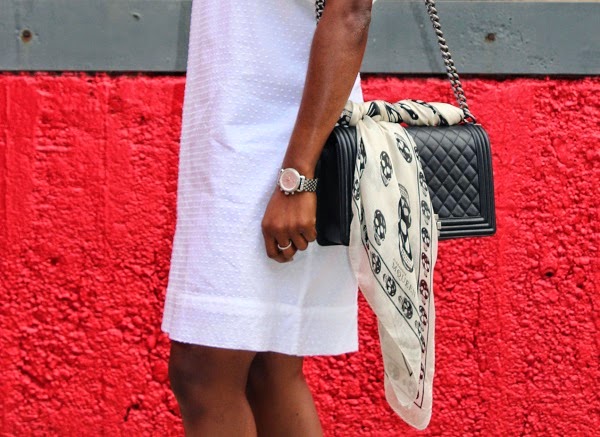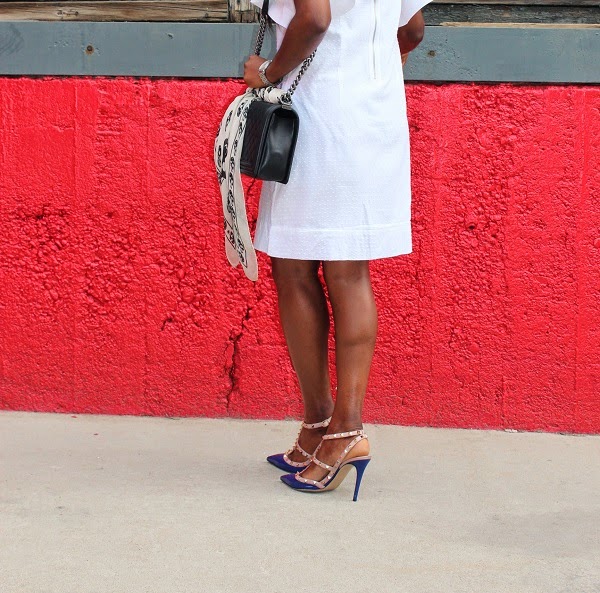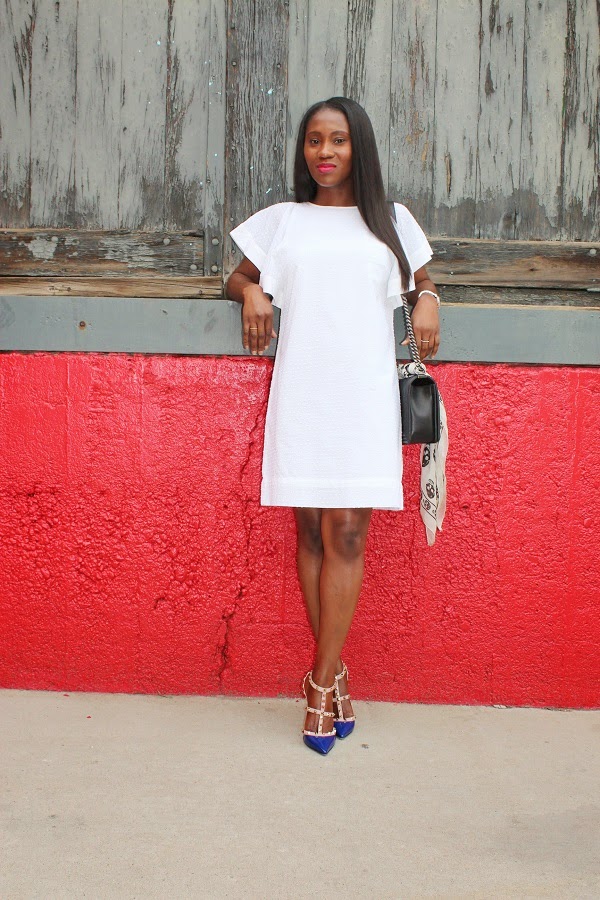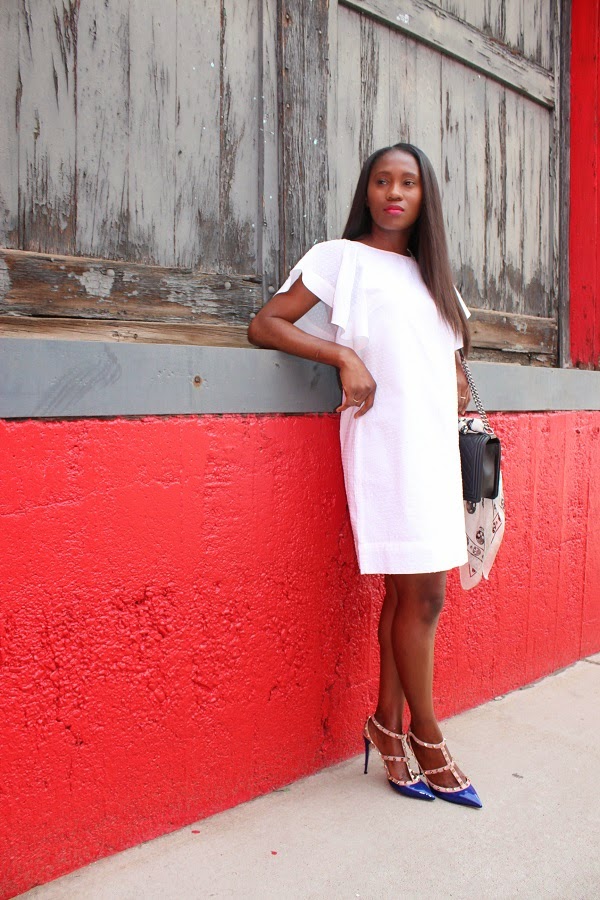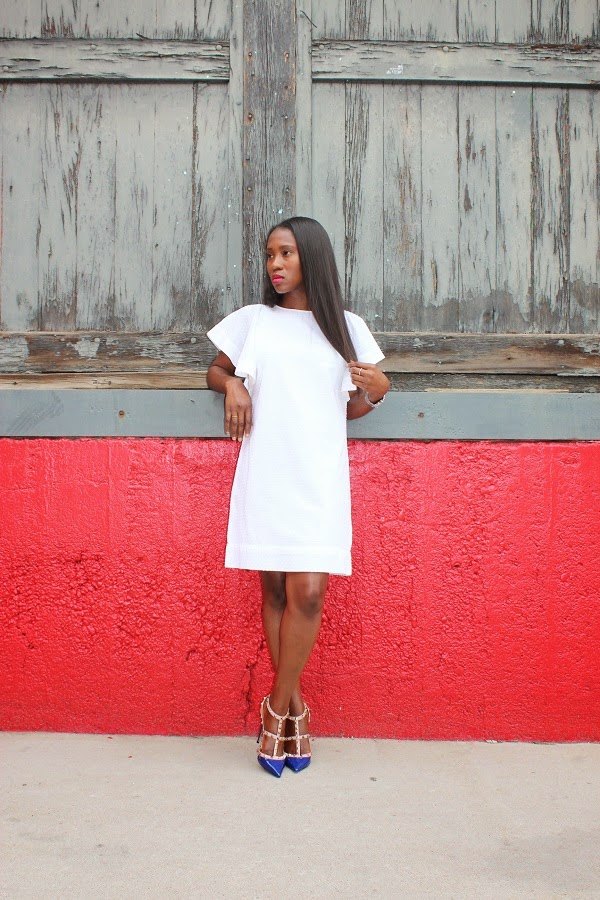 Dress: J Crew, Here
Scarf: Alexander McQueen, Here
Shoes: Valentino, Love This Colour

Bag: Chanel
Hello Memorial Day All,
Today is the
unofficial first day of summer, it's crazy to think the summer season is
less than a month away, I can't wait till the summer season begins
because I plan to have a jam packed
summer filled with
fun, thrills &
excitement; but in the meantime still springing along this great season.

On this gloomy Spring morning, I'm celebrating The Memorial Day Holiday
next to this great Red wall in my White swiss dot flounce sleeve dress and my Blue
Heels,
displaying the complete colours of the wonderful American flag to commemorate the day.
I
love this dress because it's simple enough to style casually with
sandals and a blue jean jacket or slightly dressed up as done above for a
fun evening
on the town.
I hope you'll have a safe and wonderful Memorial day.
Thanks for Viewing,
Ranti