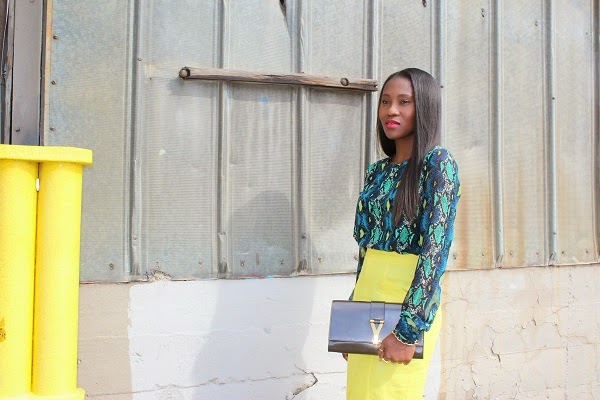 05/28/2014
The Linen Find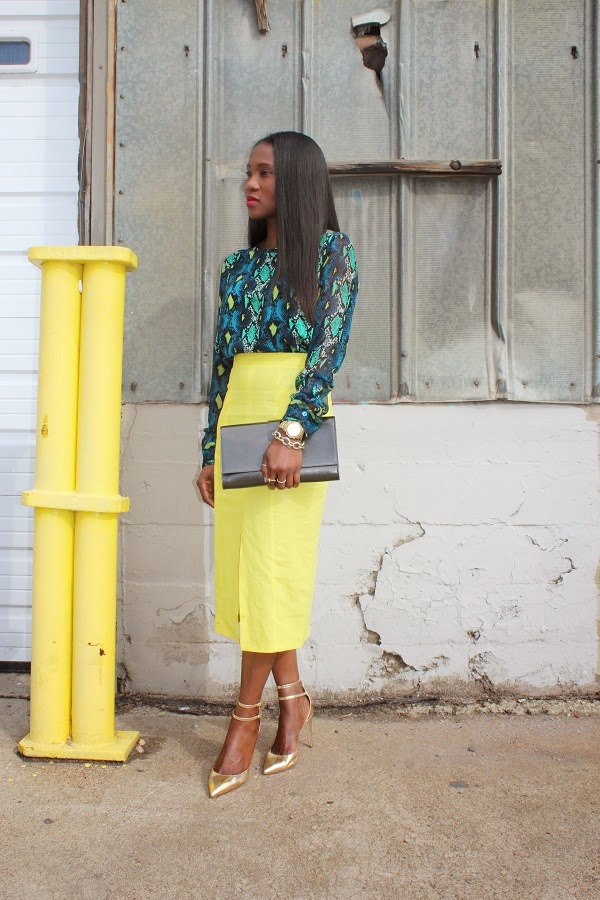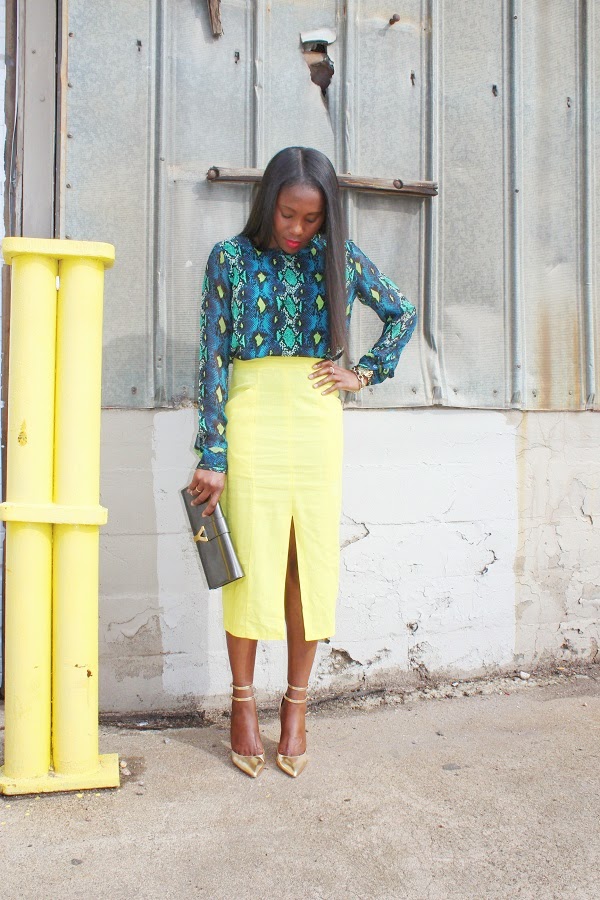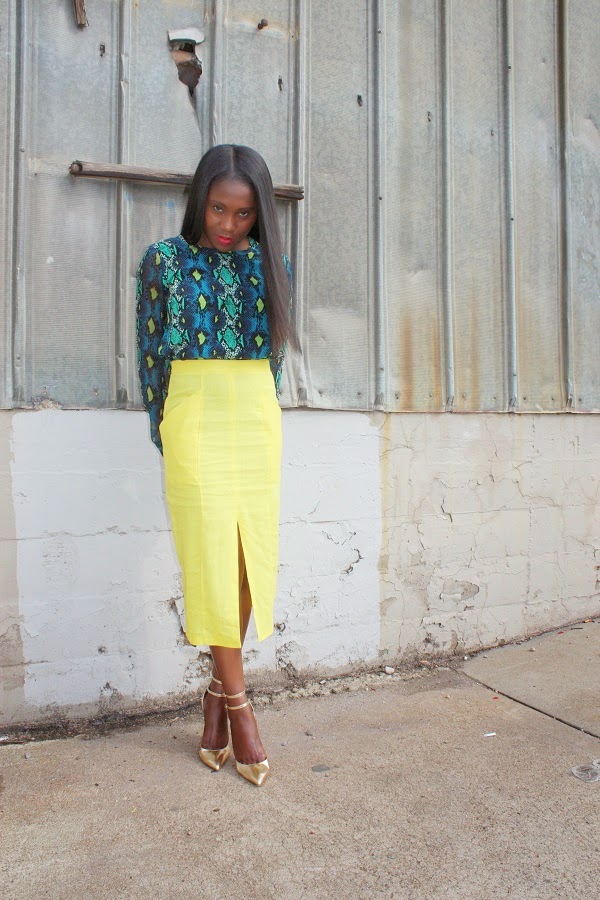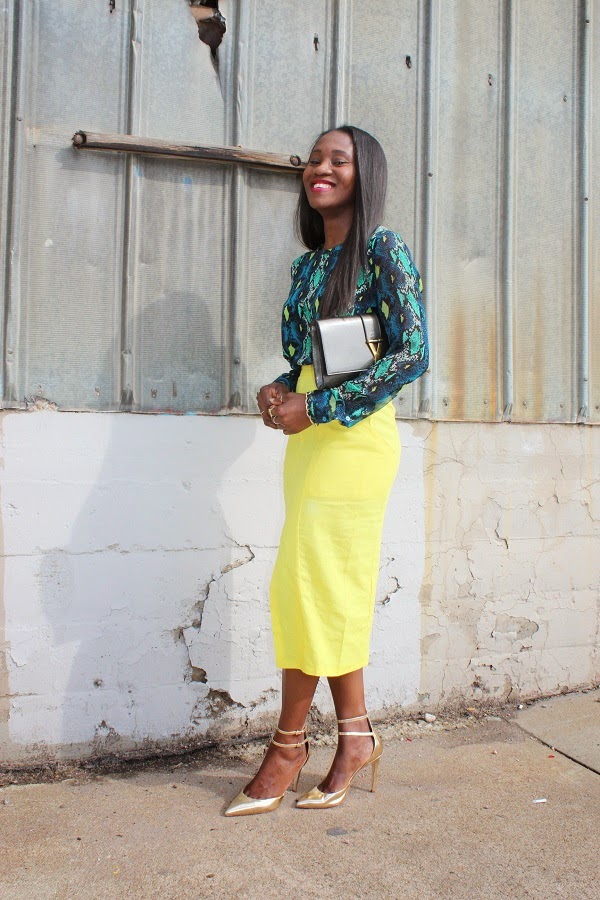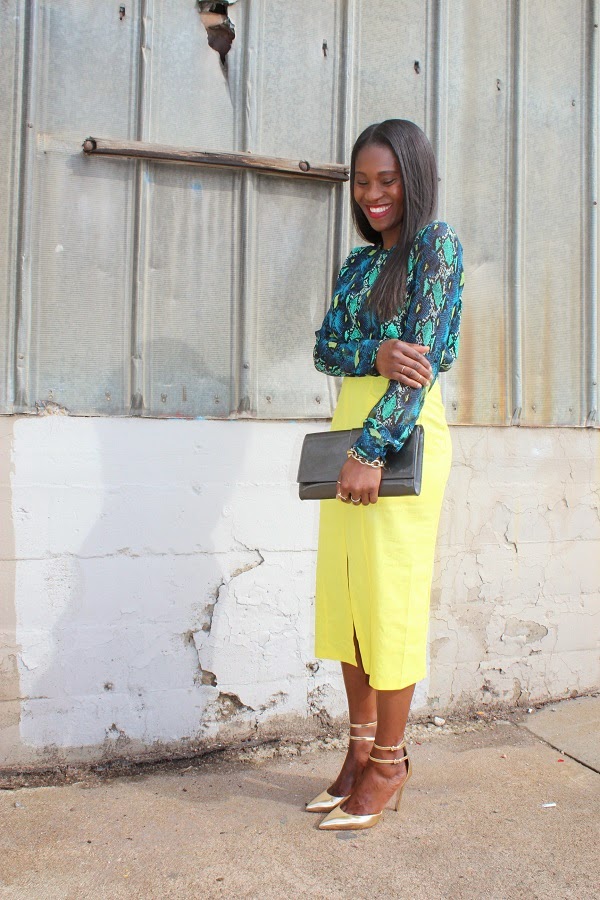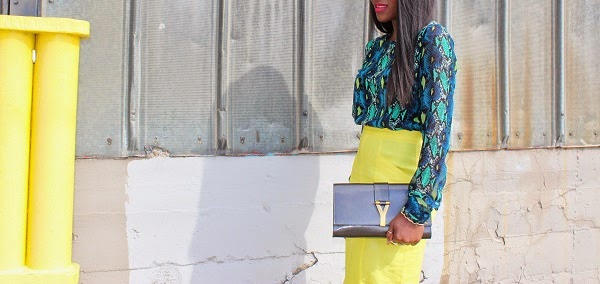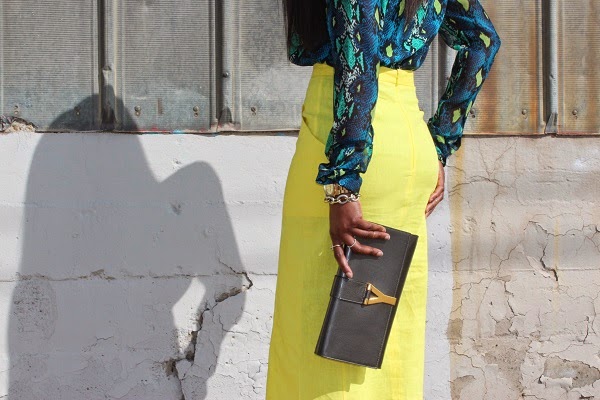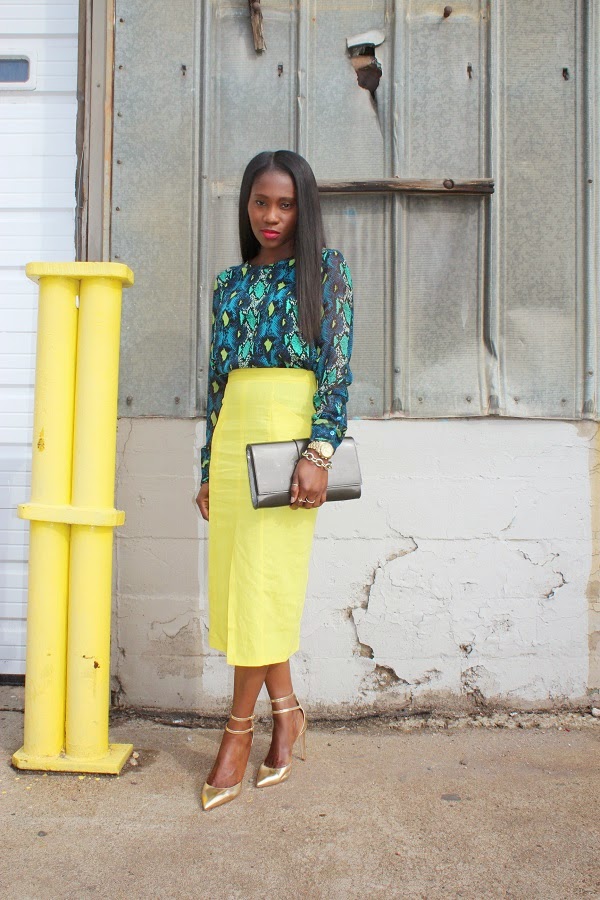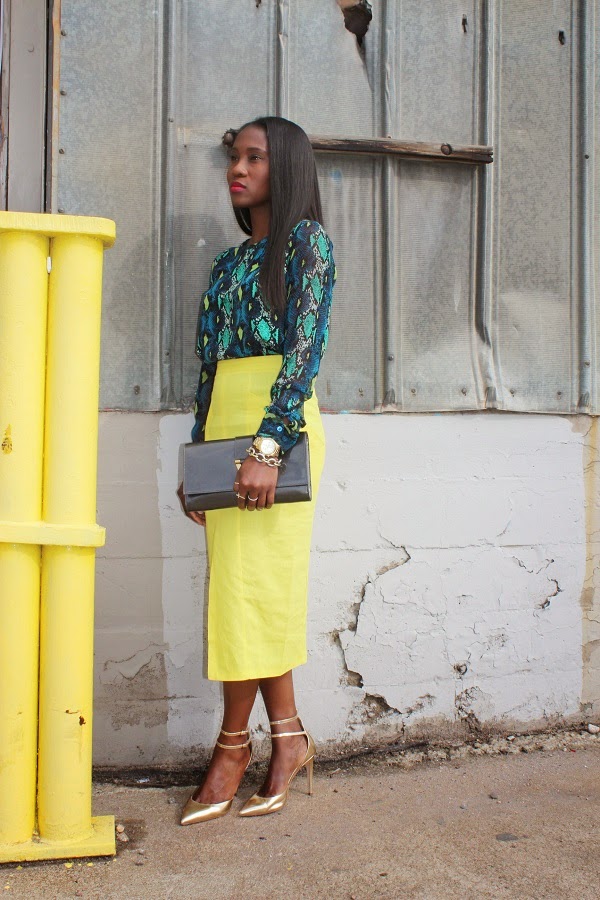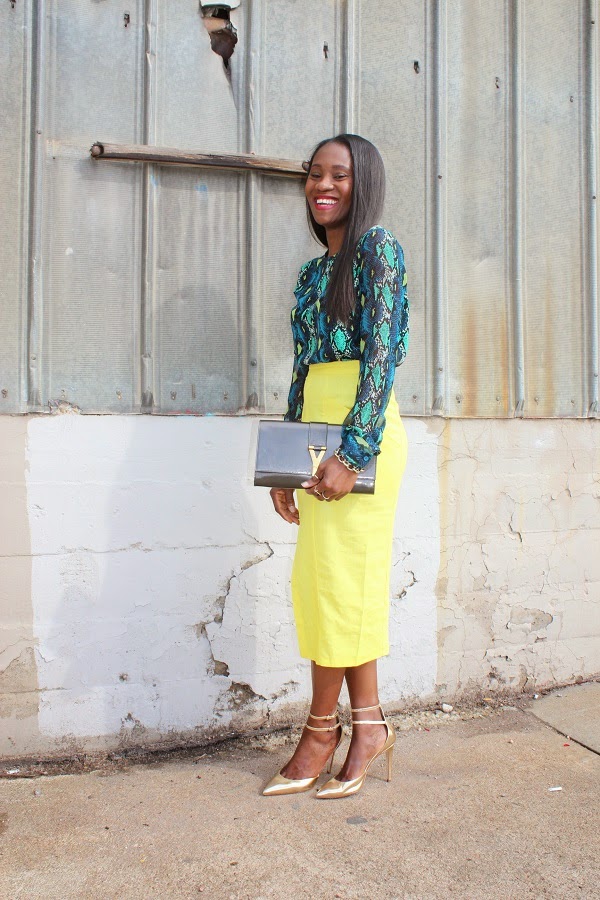 Top: Equipment, Get it Here
Skirt: Asos, Get it Here
Shoes: J. Crew,
Bag: Saint Laurent
Hello,
I hope all are having a wonderful week so far, thought I'd brighten up your day with this neon look.
I love linen but find it to be a tricky fabric to pull off; it wrinkles tremendously, it can be a bit sheer and not always flattering but this skirt seems to debunk all of these notions.
When I came across this skirt, I was willing to give it a try most especially because it is quite reasonably priced, once I received it and tried it on I was immediately blown away. The fit is great, the hue is the perfect shade of lemon not to mention the sexy slit in the front; a perfect addition to a pencil skirt, allowing for movement.
In this look, I went with a top seen here once before, they seem to compliment each other quite well, since the look is on the bright spectrum, I toned down the look with my gold metallic heels and a contrasting clutch with gold accents to tie the look together. As you may know or will come to know, I enjoy clean aesthetics with an element or two of flair.
Thanks for Viewing,
Ranti