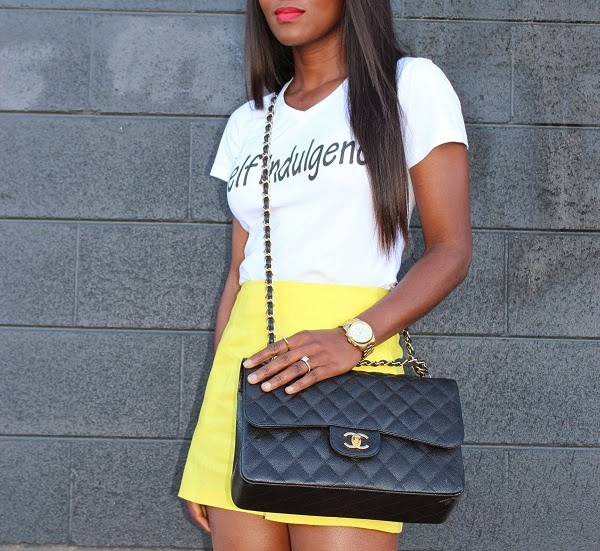 08/22/2014
Self Indulgence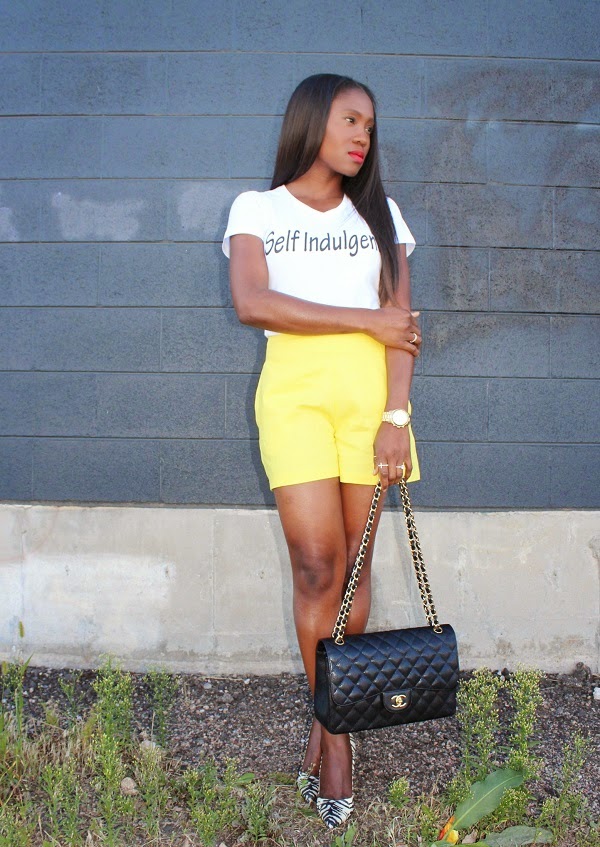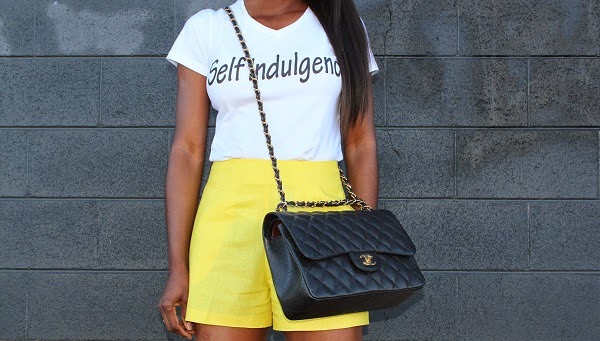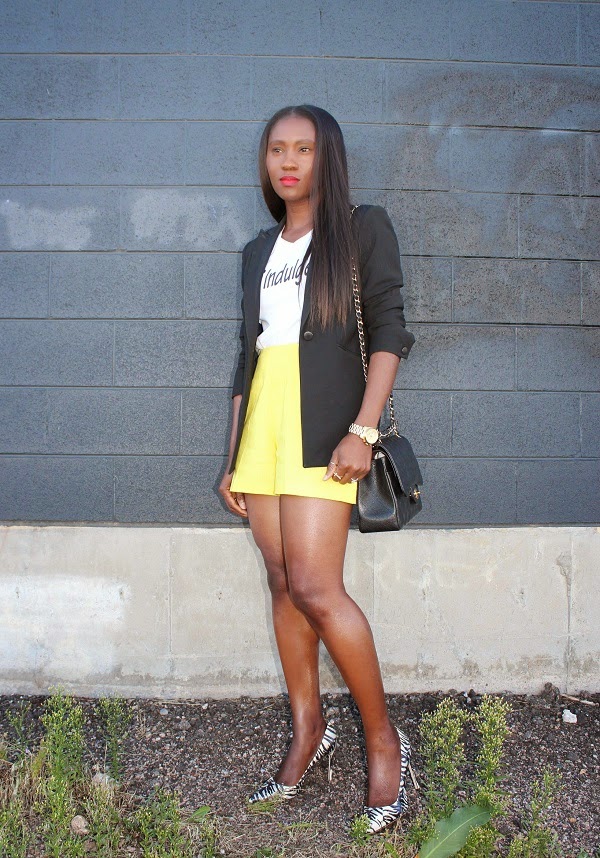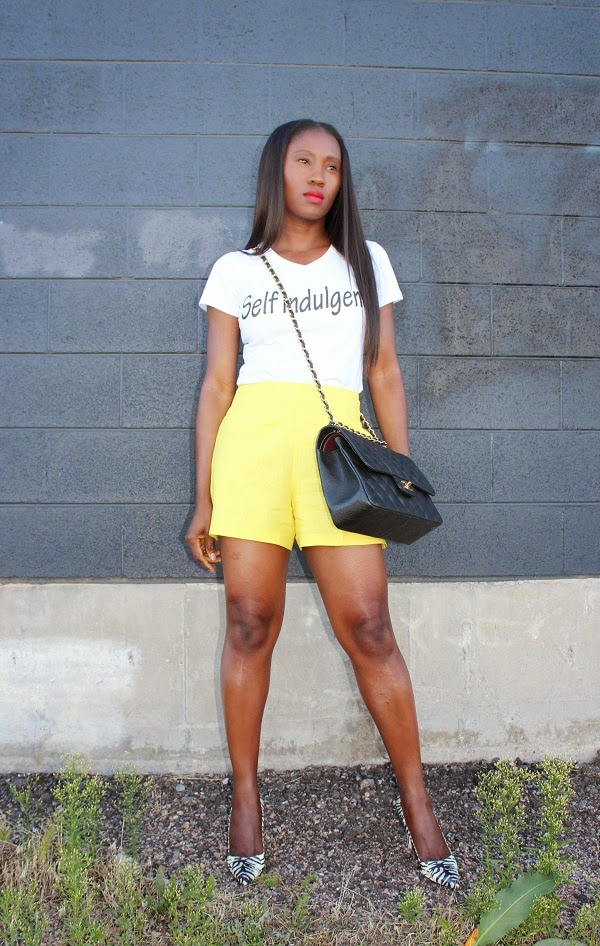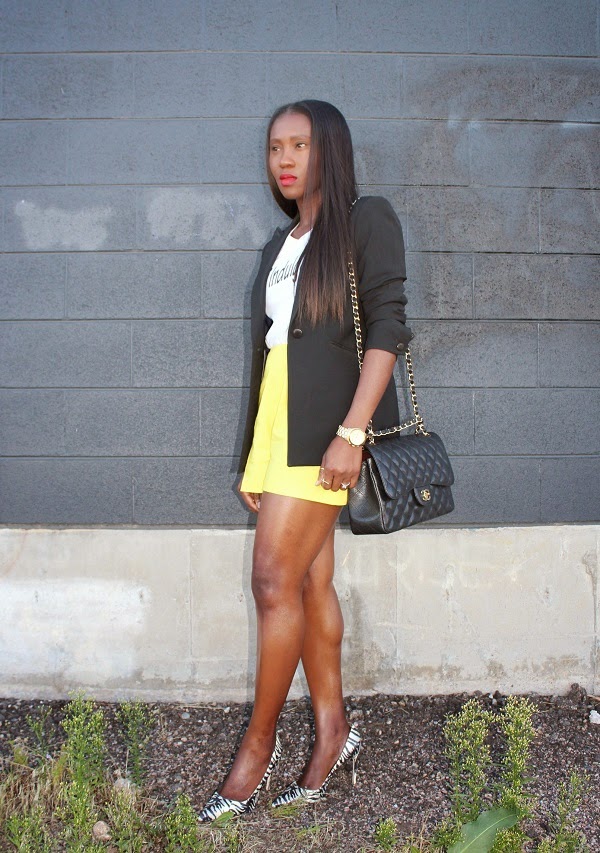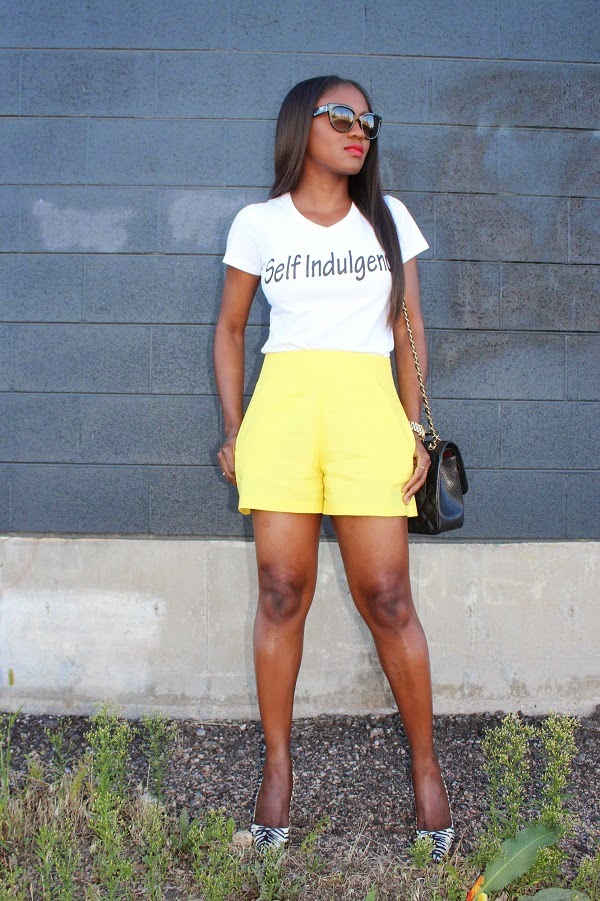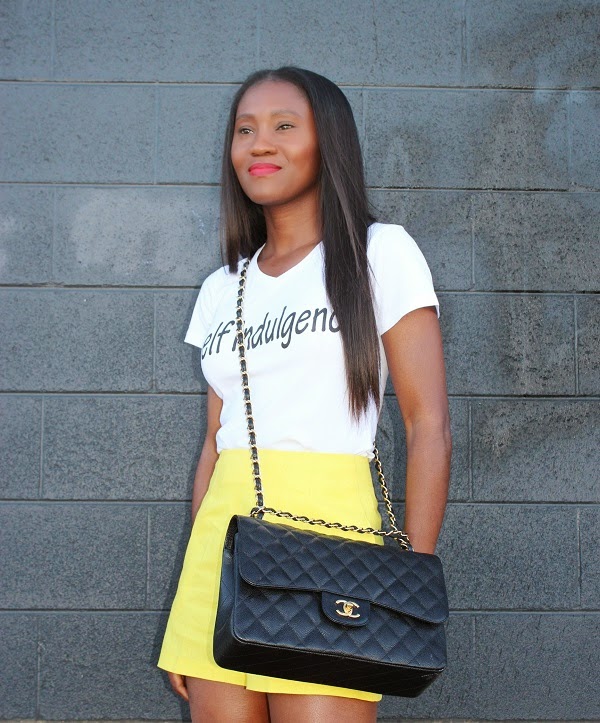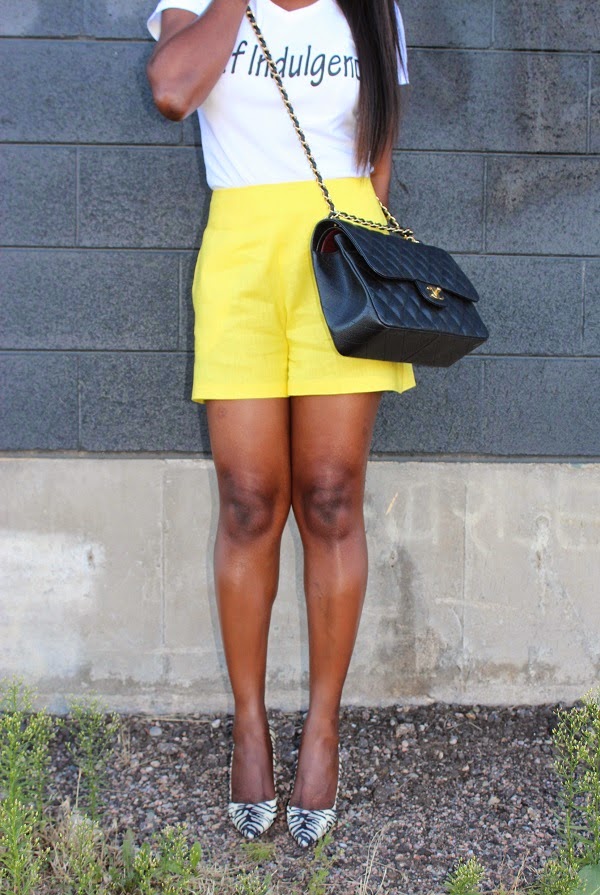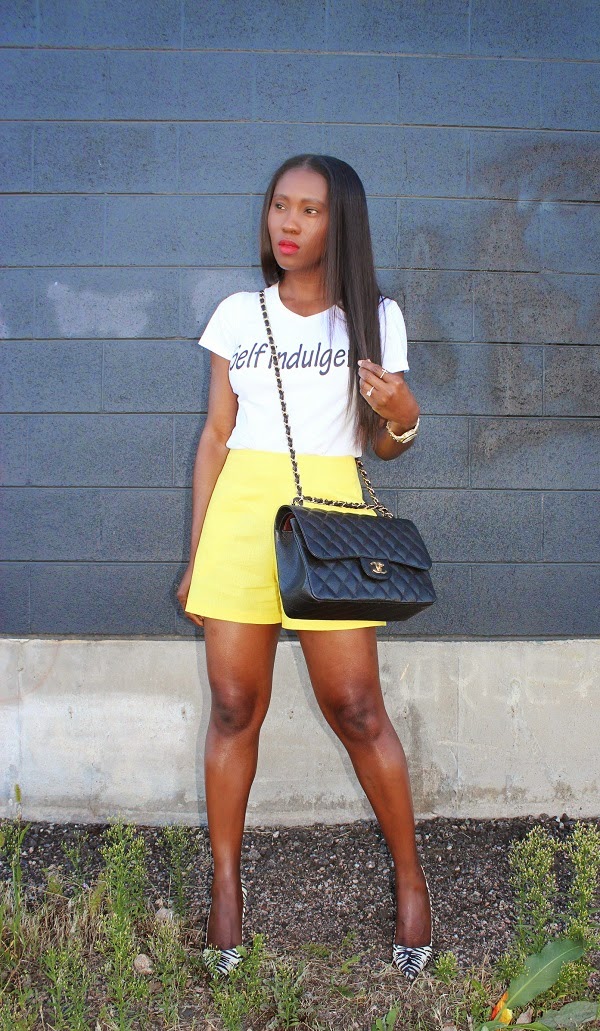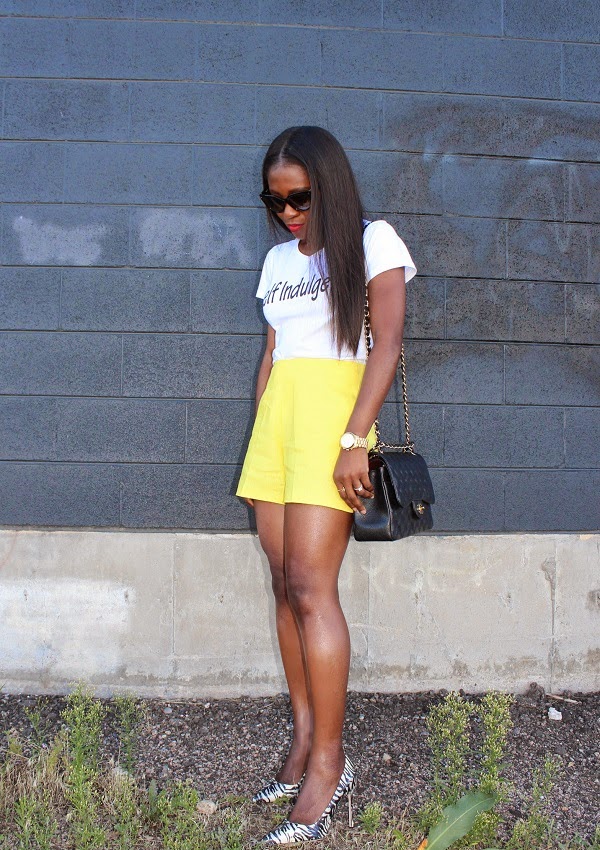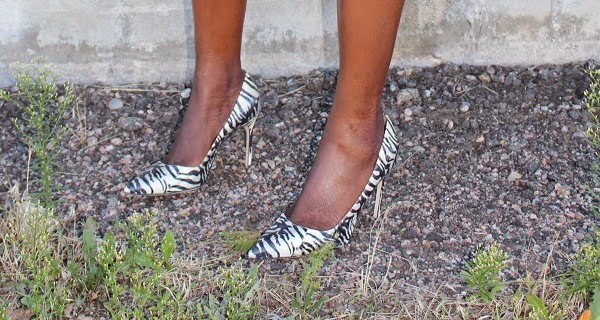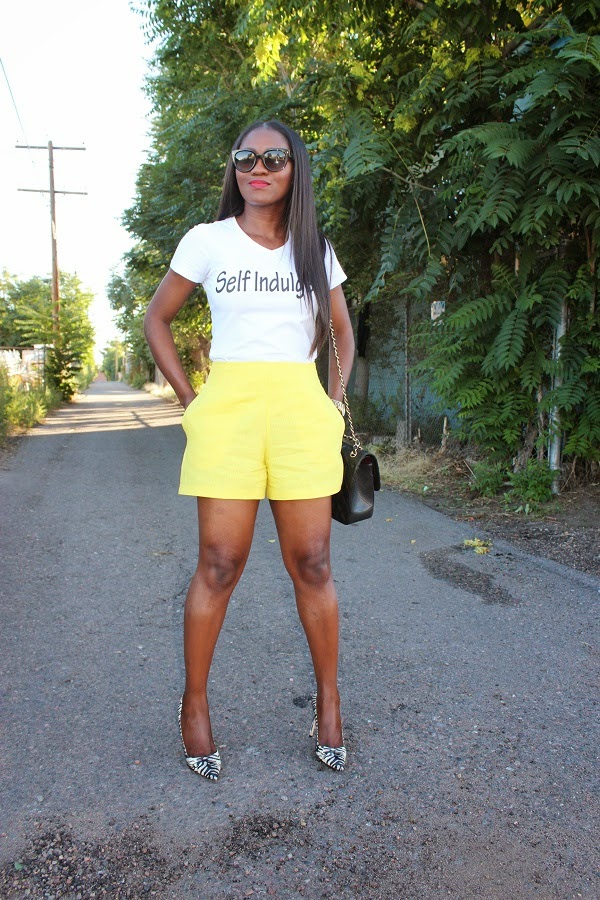 Top: C/O Monica B
Shorts: Asos
Blazer: Rag & Bone, Also Love This & This
Bag: Chanel, Love This
Shoes: Manolo Blahnik, Sold Out, Love This & This
Sunglasses: Prada
Happy Friday All,
Self Indulgence, defined as "excessive or unrestrained gratification of one's own appetites, desires, or whims" and
Monica B
further illustrates as "a call for a return to bold individual choice.
Wear what you like and how you like……"; I love that message. One
should not be scared to communicate what makes self through
fashion not to mention reward one's desires if able, I believe that
fully as life as we know it is too short to wait on tomorrow.
When I was approached with the opportunity to style this tee, I was
totally on board, as depicted above, the message went beyond the lovely
slogan. I am a huge fan of slogans and quotes as many may know of my
Instagram feeds.
On this day, I opted to style my "Self Indulgence" tee with an upbeat
piece to keep the momentum going, hence the yellow high waist shorts, a
vibrant hue to compliment the monochrome tee; and added the blazer as a
polished finish.
How would you wear your Monica B tee? Make sure to indulge this weekend with a piece of your own.
Well, off I go.
Xo,
Ranti