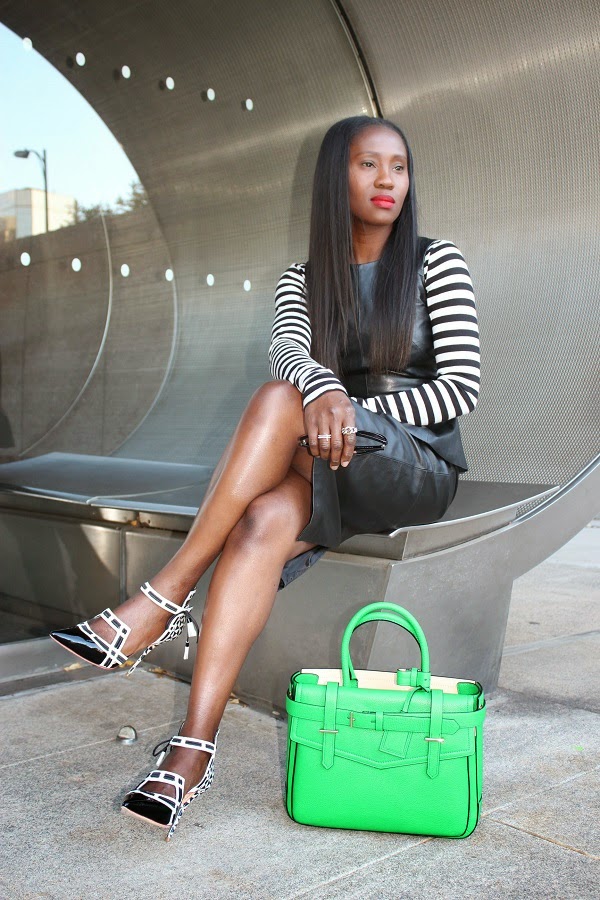 10/27/2014
Stripes Leather… POP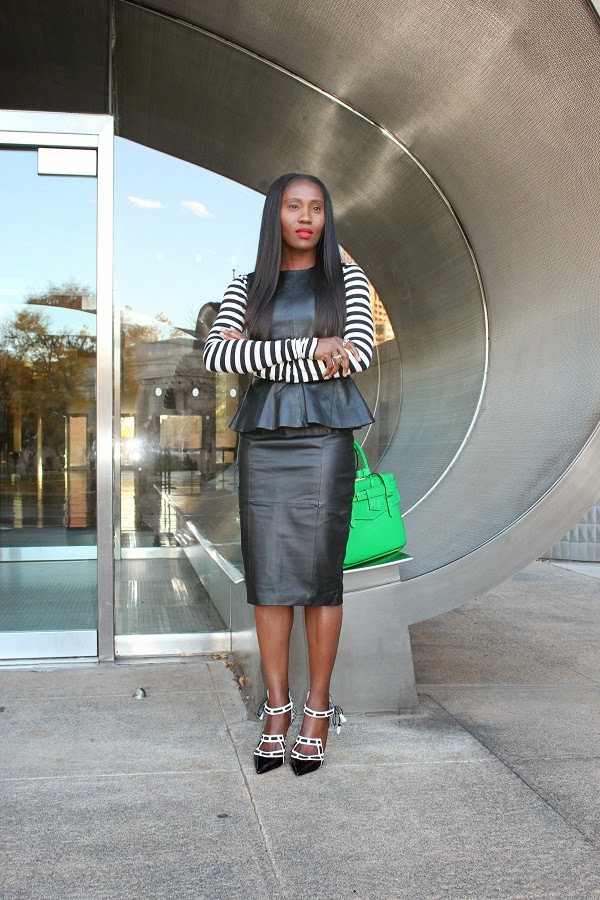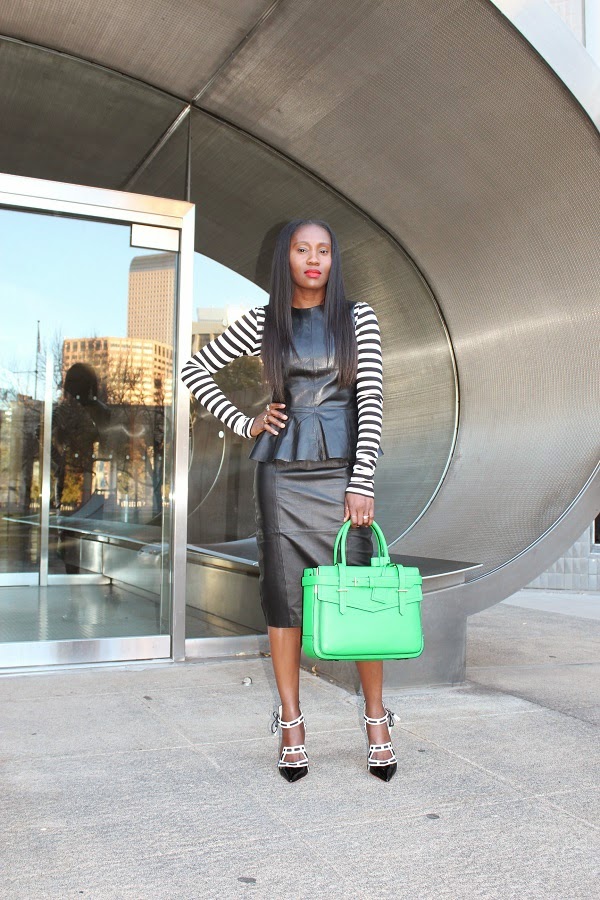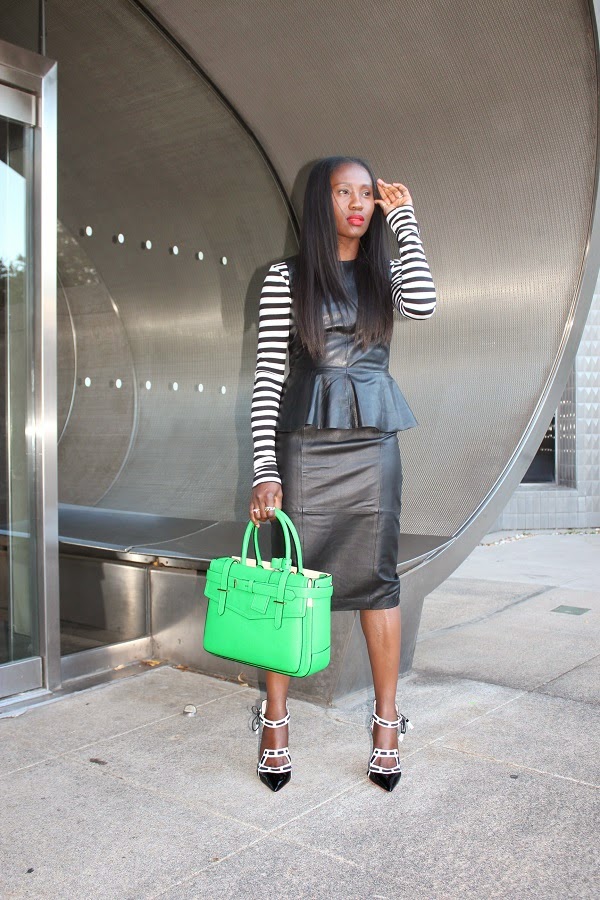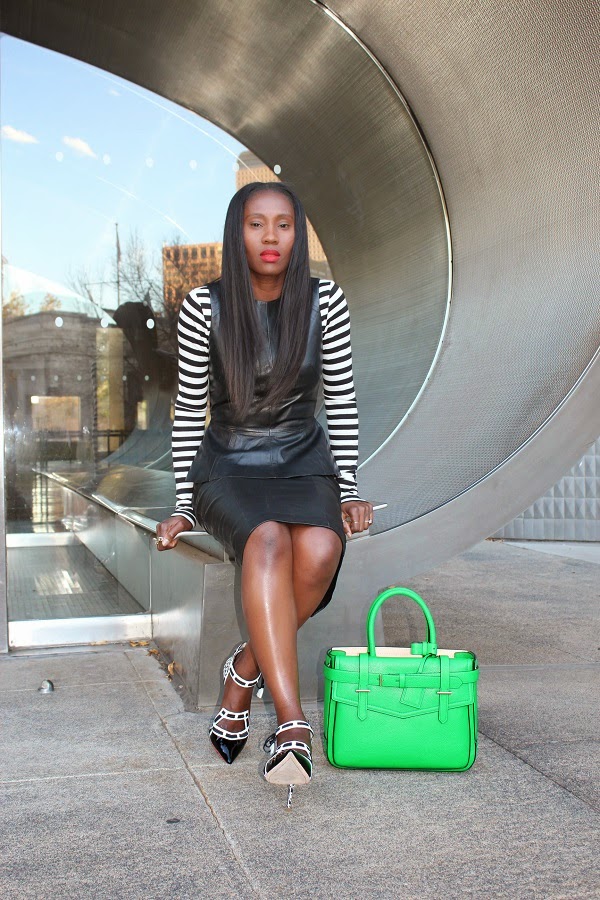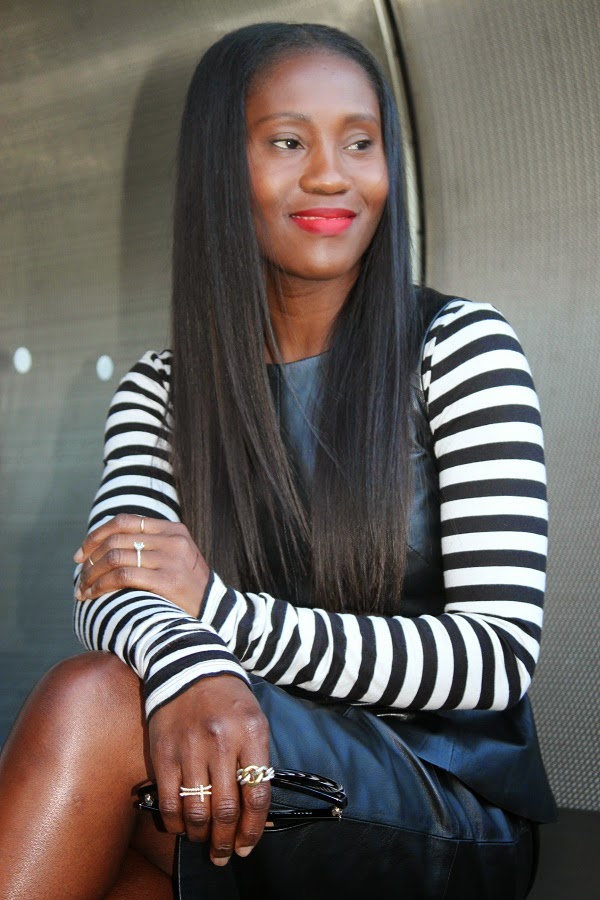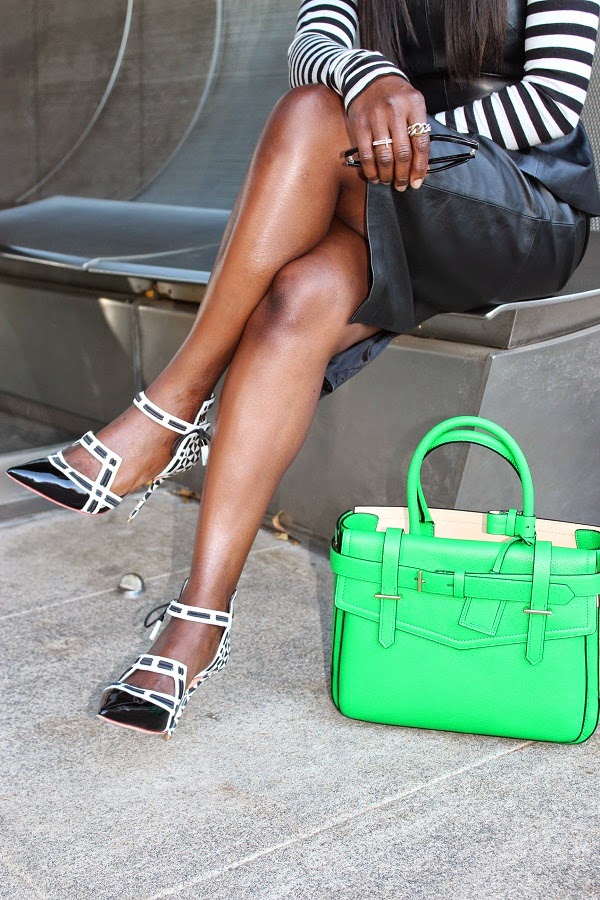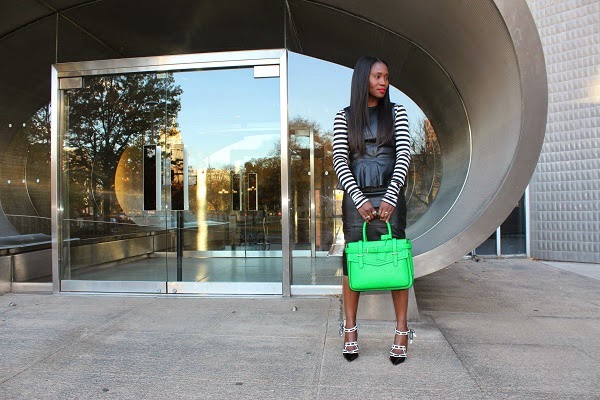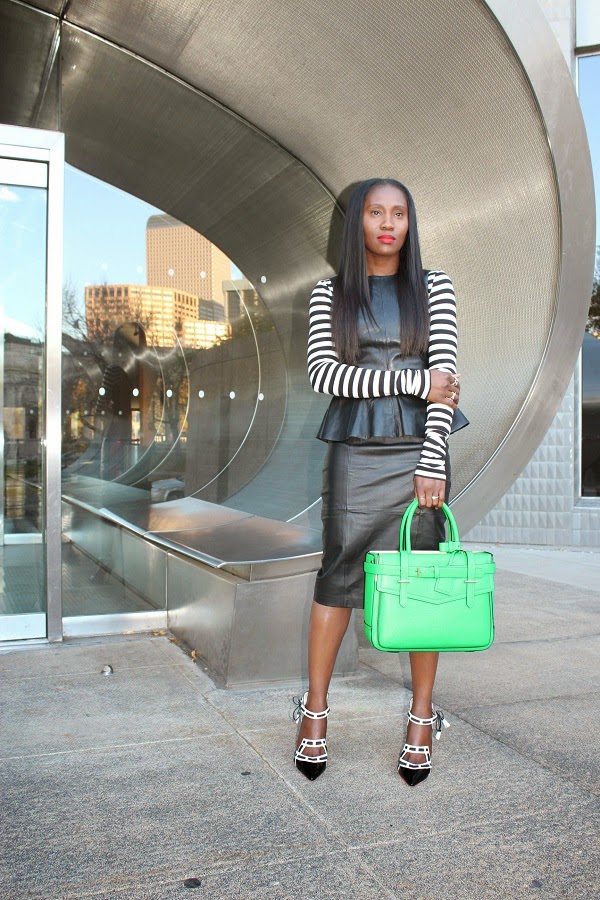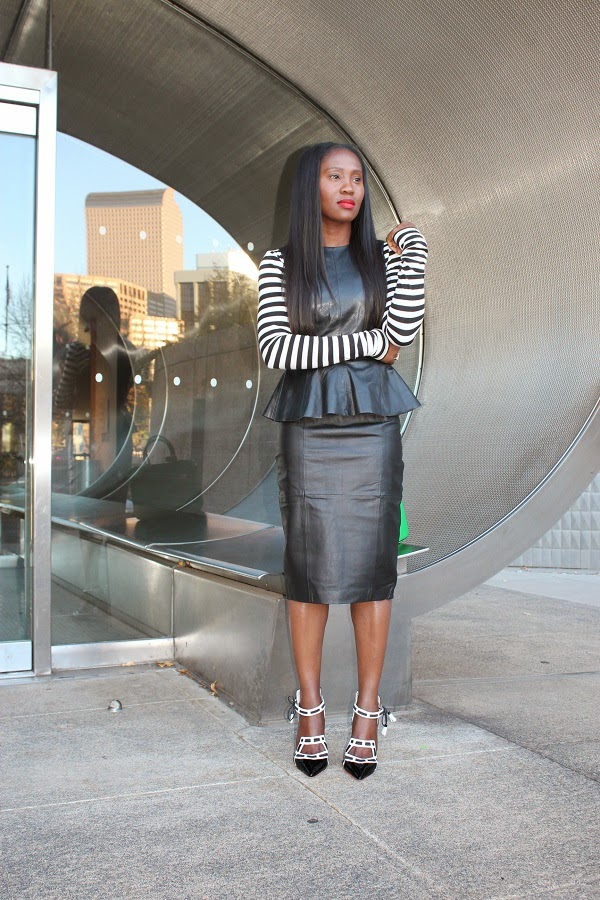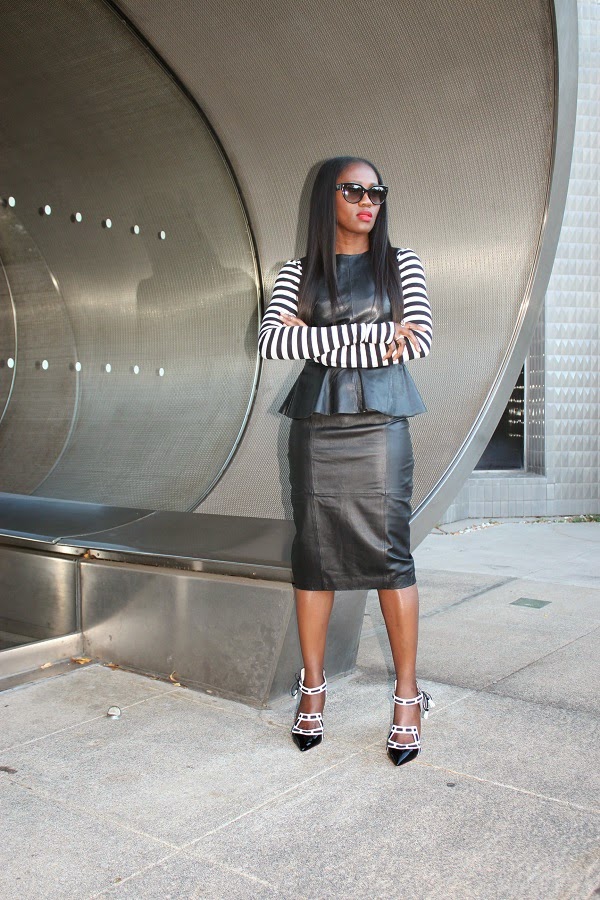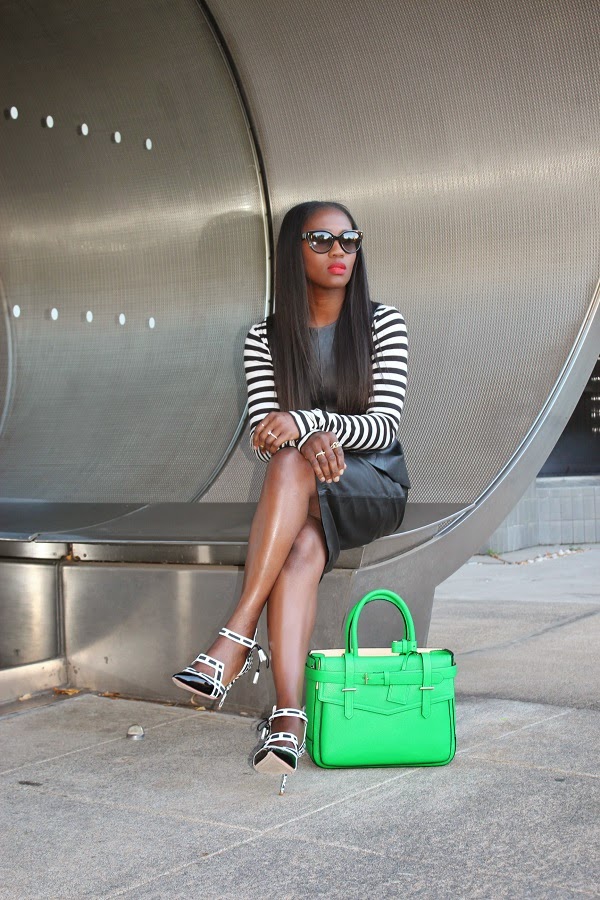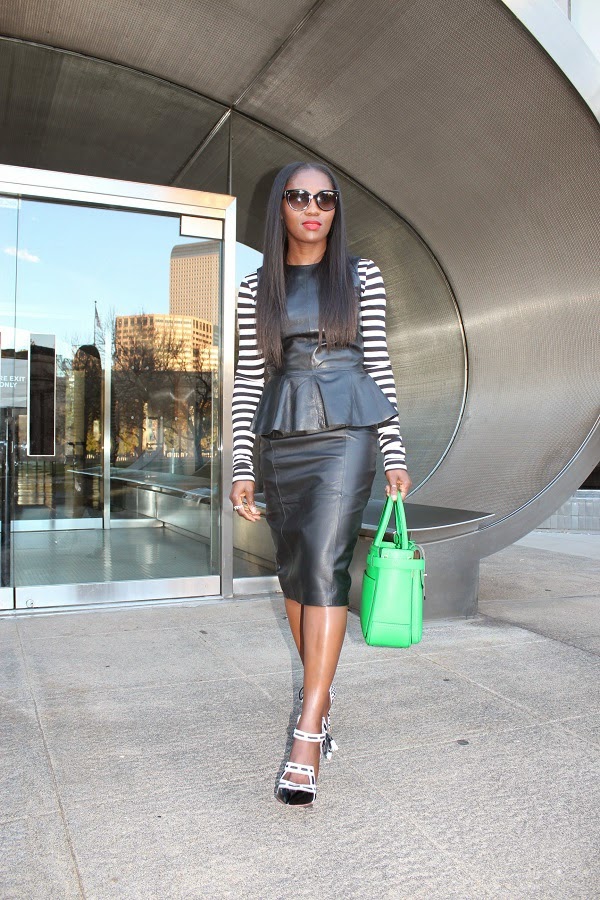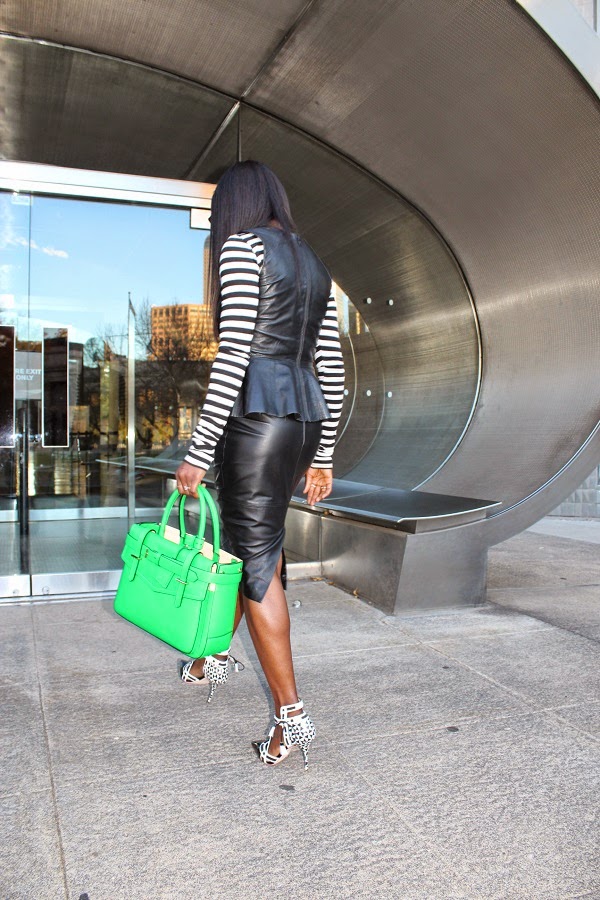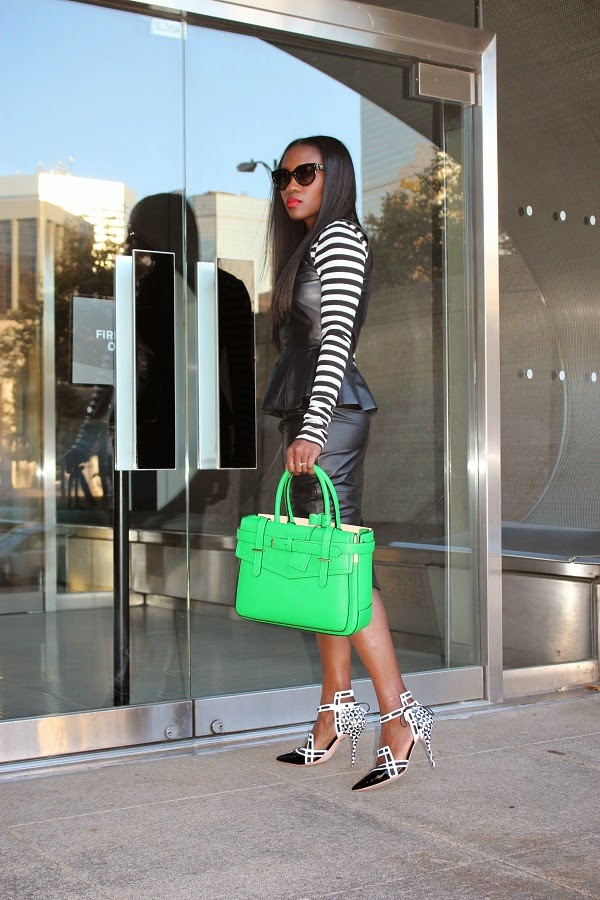 Tee: Zara, Old, Love This, This, & This
Leather Top: H&M, Old, Love This & This
Skirt: Asos
Heels: Sophia Webster, Love This Colour
Bag: Reed Krakoff
Sunglasses: Prada
Happy Monday All,
I hope everyone had a relaxing and wonderful weekend. Are you ready for the week? I think I am :).
Let's start by saying I truly believe in making what was once old new again as many times over as possible, this peplum top is no exception. A piece I've had for ~3years, I believe it's a top that defies all trends due to it's simplicity and clean aesthetics.
Today, I decided to pair it with another oldie, the striped crop top and placed them over this leather pencil skirt, a must have for this fall and upcoming winter season. Leather skirts can take the place of other pencil skirts from time to time because it's a chic piece to accompany any top.
I am not shy about pairing patterns over patterns, hence why my check pattern shoes were deemed perfect to accompany this look. As my wink, the POP green bag of course, colour is a key addition to one's fall wardrobe.
How do you incorporate your oldies but goodies?
Well, off I go.
Xo,
Ranti