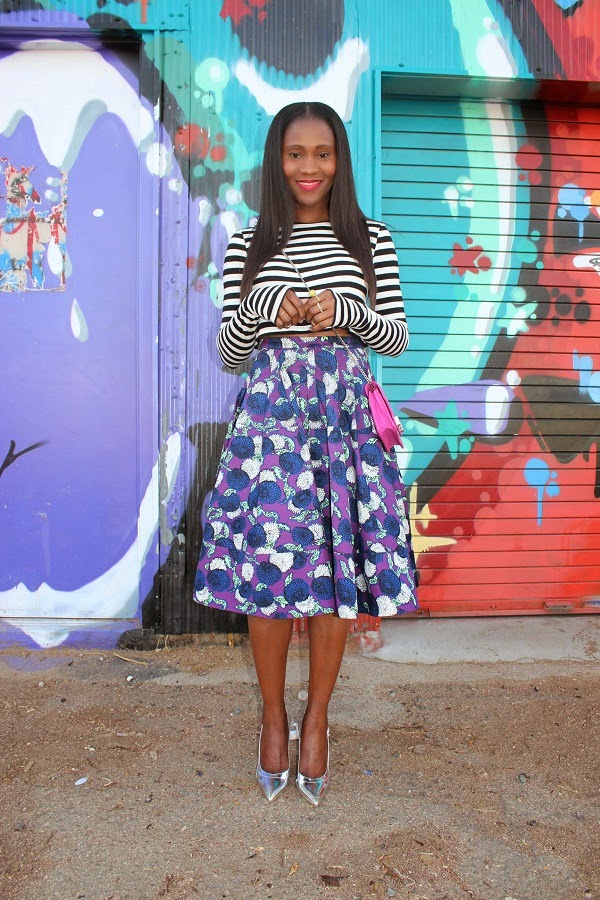 03/21/2014
Stripes Play Over Floral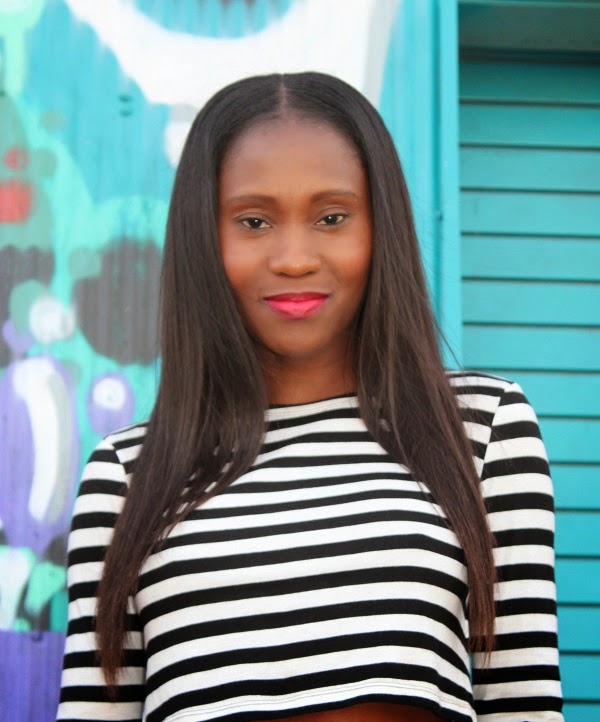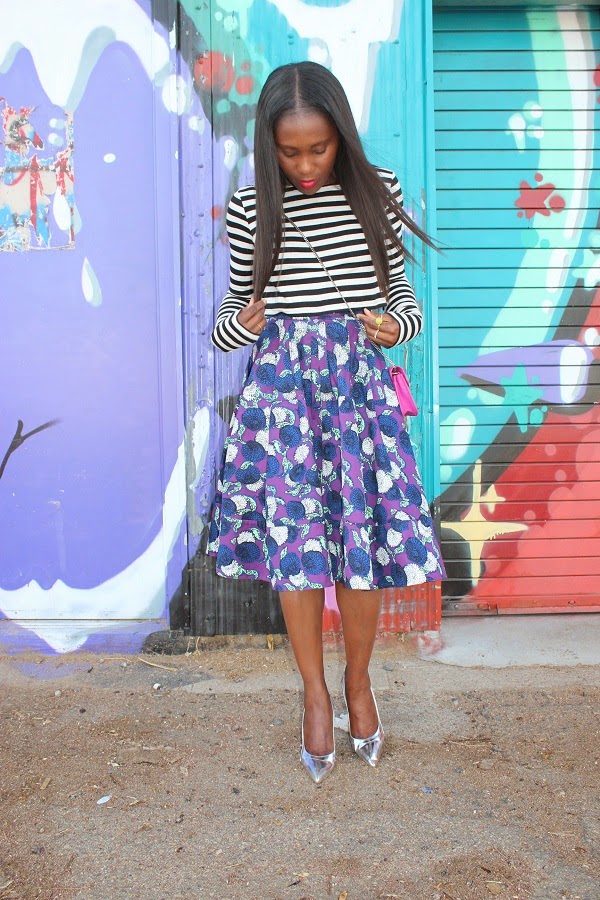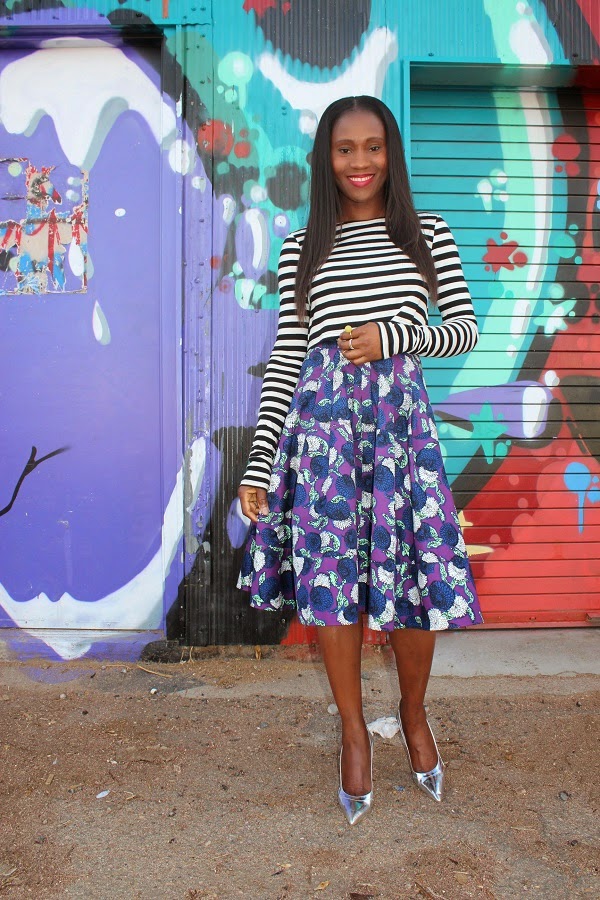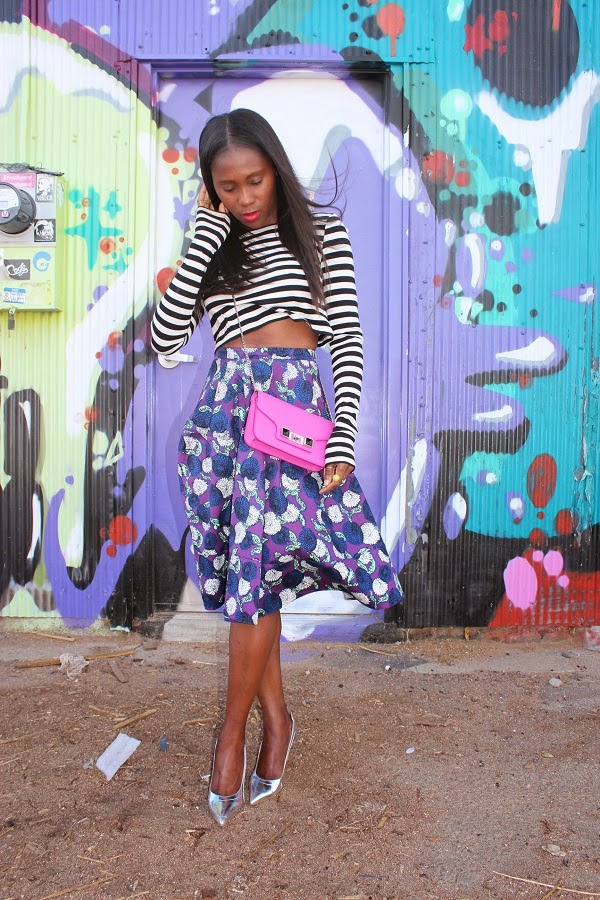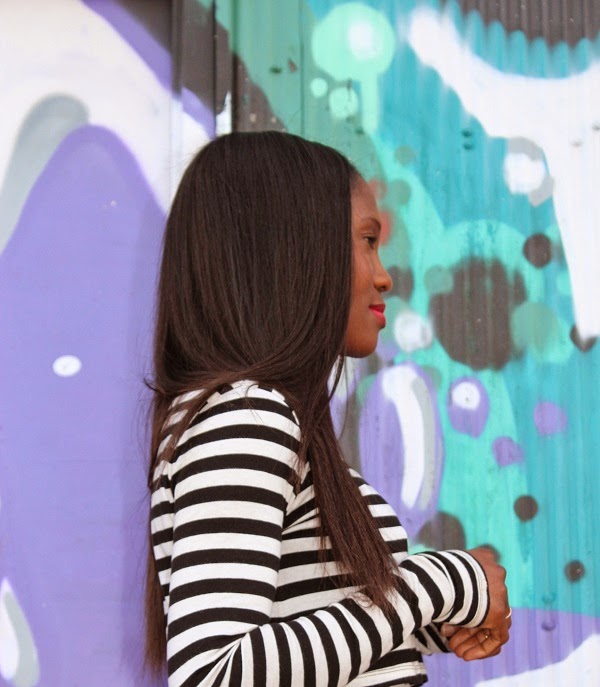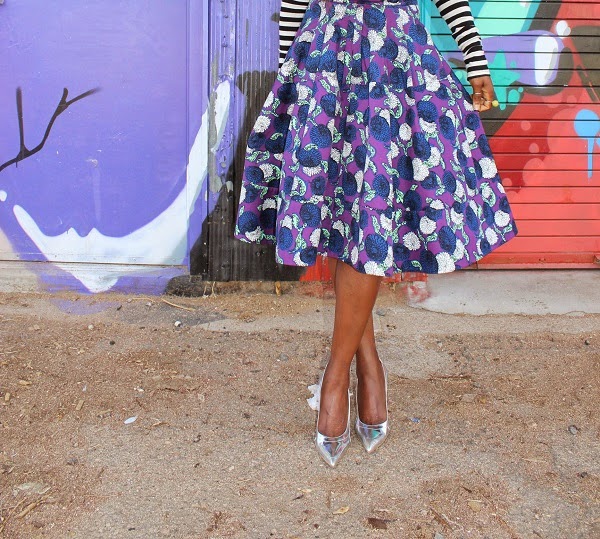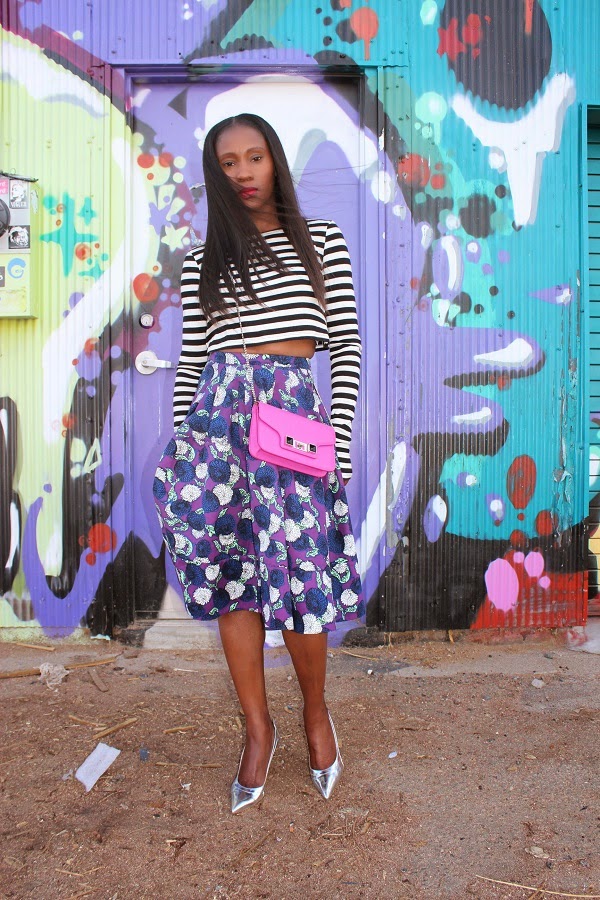 Top: Zara, Sold Out, Similar Here
Skirt: Marni, Old, Try These
Bag: Proenza Schouler, Love This
Shoes: Manolo Blahnik, Old
Sunglasses: Prada, Get it Here
Hello,
Spring is finally here… are you as exhited as I am?
On this third day of stripes, I chose my wildly printed Marni skirt as the showcase.
This skirt can be a bit overwhelming due to the collection of florals compounded in the piece but my love for it trumps my possible fear of it's bounty of colours.
I chose 2 hues from the skirt to style above it, hence the horizontal black and white top.
I hope you've enjoyed this look.
See you soon.
Thanks for Viewing,
Ranti