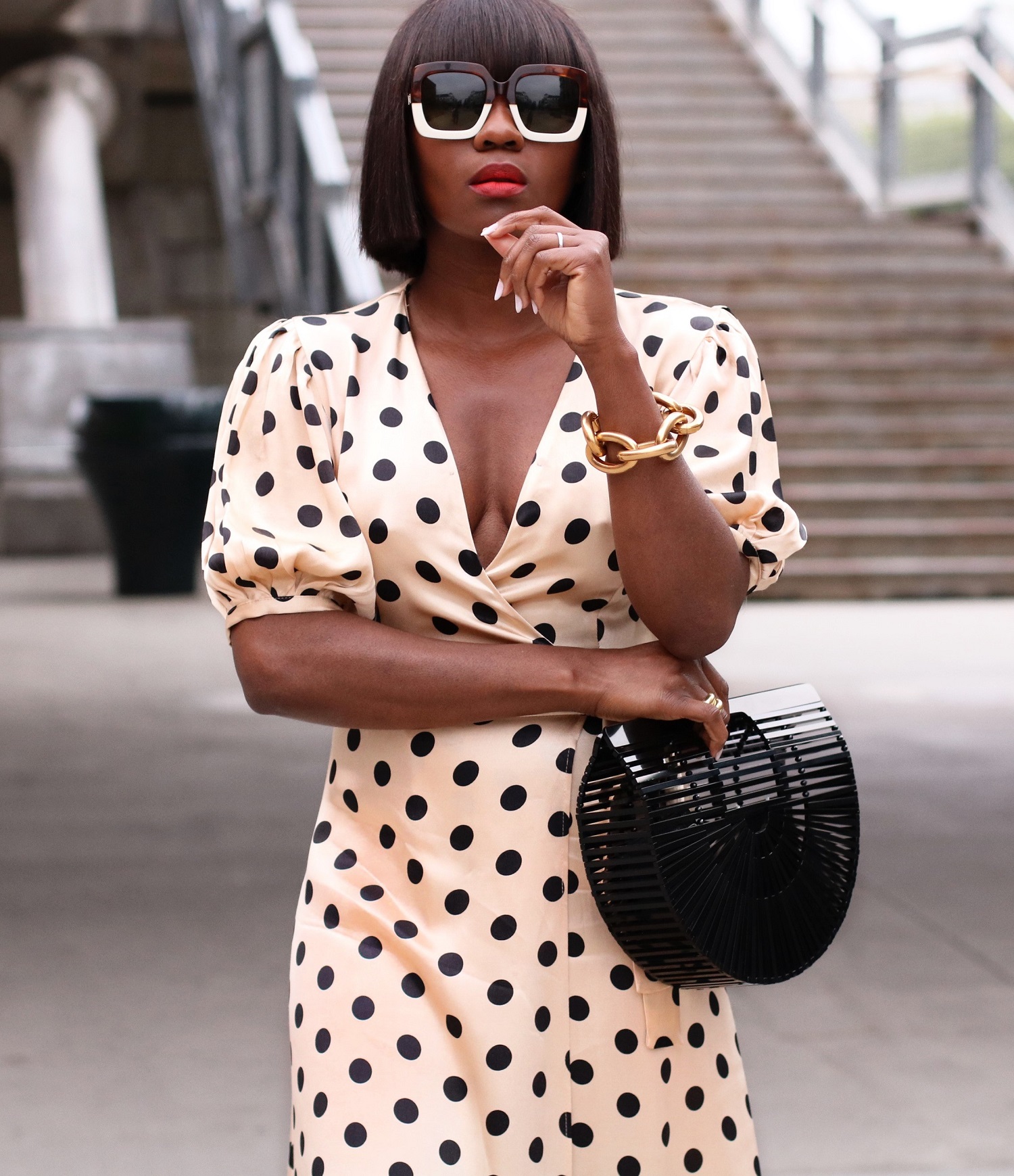 05/29/2019
Styling Polka Dots & Statement Sandals For Spring
I love wrap-dresses, they are classic pieces which more times than not give a flattering fit to the lady form. Yes, every woman should own at least one wrap dress. I am adding a street style twist to the closet staple by pairing a pair of feather adorned coined "anti-feminine" sandals. You know, sandals that aren't as dainty or delicate, giving an updated coolness to a quintessential piece. It's equivalent to styling a pair of sneakers with dresses, a look I am a die hard fan of.
Don't forget to add statement jewelry to the mix, in either gold silver or a mix, I love the look of oversized jewels along with dainty pieces. It's unexpected and it's just lovely. And who isn't a fan of making a statement upon a statement?
I love you for stopping by… catch you again soon!
xx, Ranti