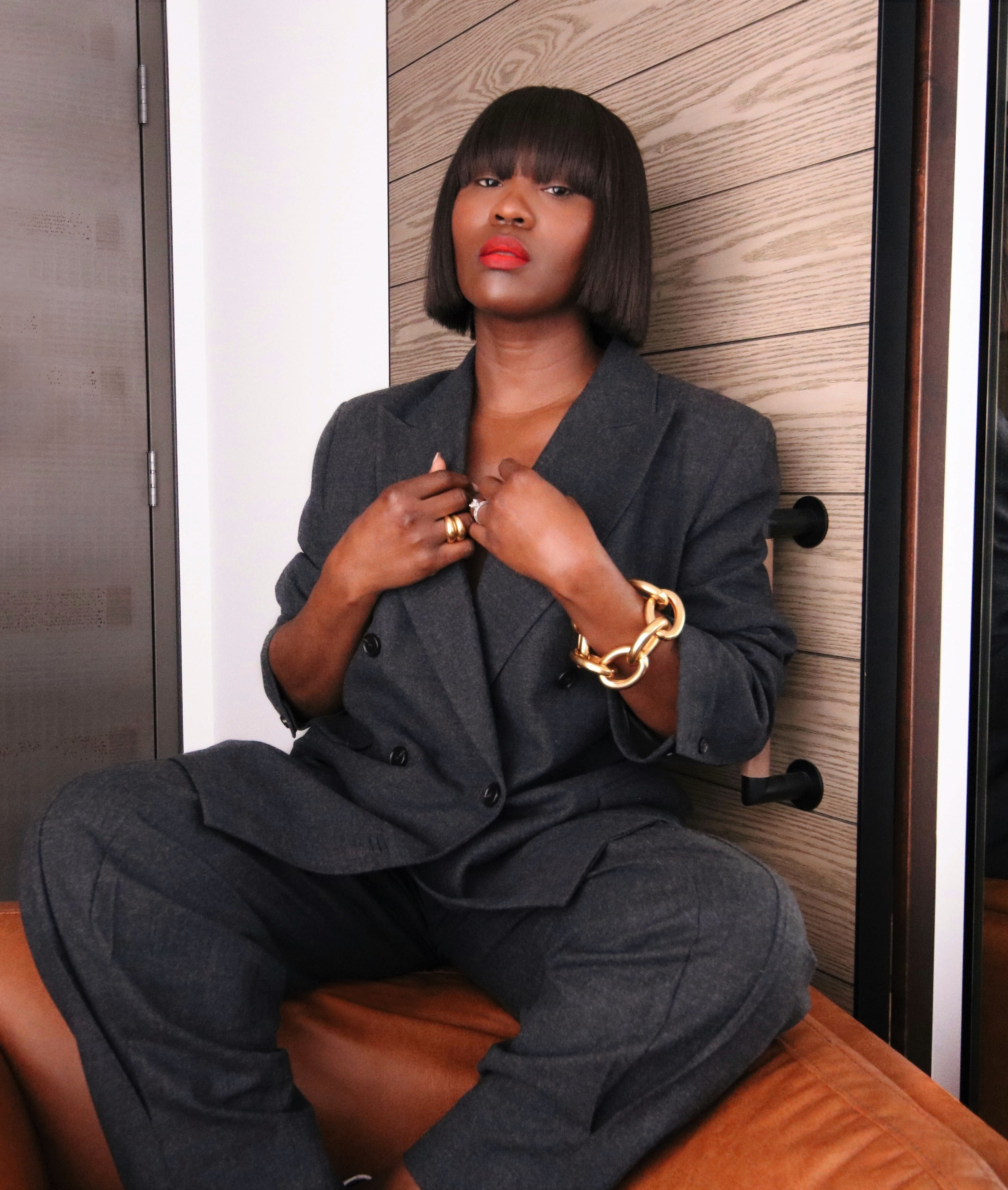 02/17/2020
Suiting Style || Grey. Tailored & Oversized
It's all about this work-wear inspired combo today! Incorporated of an oversized yet tailored boxy fit blazer over a matching pair of trousers, I can't get enough of how sleek and chic this combo is. One style hack to always keep in mind, there's no such thing as an off the rack oversized piece or almost any piece for that matter, tailor each piece to fit your frame. You should invest in pieces you plan to keep.
Added a textured tan bag for versatility and my white pair of Jacquemus ( a recent designer obsession) for a pop to a somewhat classic colour combo. Who says a work-wear look has to be boring? I'm a huge fan of adding ad updated twist to a somewhat classic look.
Thanks for stopping by and have a wonderful Monday!