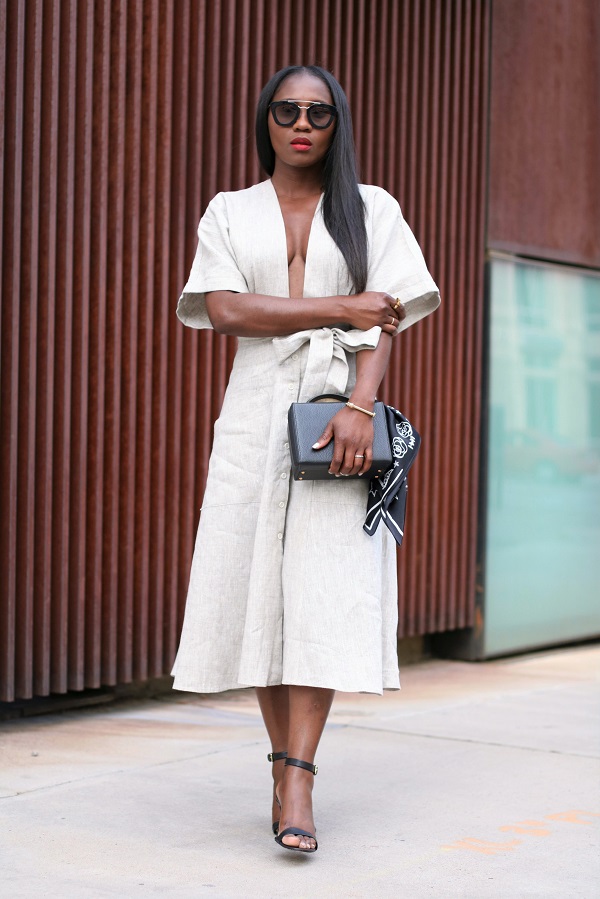 06/30/2017
Summer In Neutrals ||
Happy Friday all!
I hope you've had a lovely week. I am so excited for the weekend ahead, because I finally get to be home and get a bit caught up on home chores.
The hubby and I got to travel the last two weekends, two weeks ago to the Aspen food and wine festival (recap to come soon, prepare your taste buds) and last weekend to California for an award ceremony and a quick tour around the City of Angels. From this trip, I realized I love Venice, California, but the hubby said no to moving there, lol since we bought our home just a year ago.
Done with sharing for a bit while I focus on today's look. I love the dress in today's post, it's understated, classic and just beautiful. As many may know, I am a huge fan of deep V cuts, so when I set sight on this dress, it was a no-brainier. I styled it with black accessories to allow more flourish for the dress.
This is an all around perfect day to evening summer dress which can be dresses up in heels or down paired with flat sandals.
I hope you love the look as much as I.
I wish you a lovely holiday weekend, enjoy the fireworks and please be safe.
Have a wonderful day!
X O,
Ranti