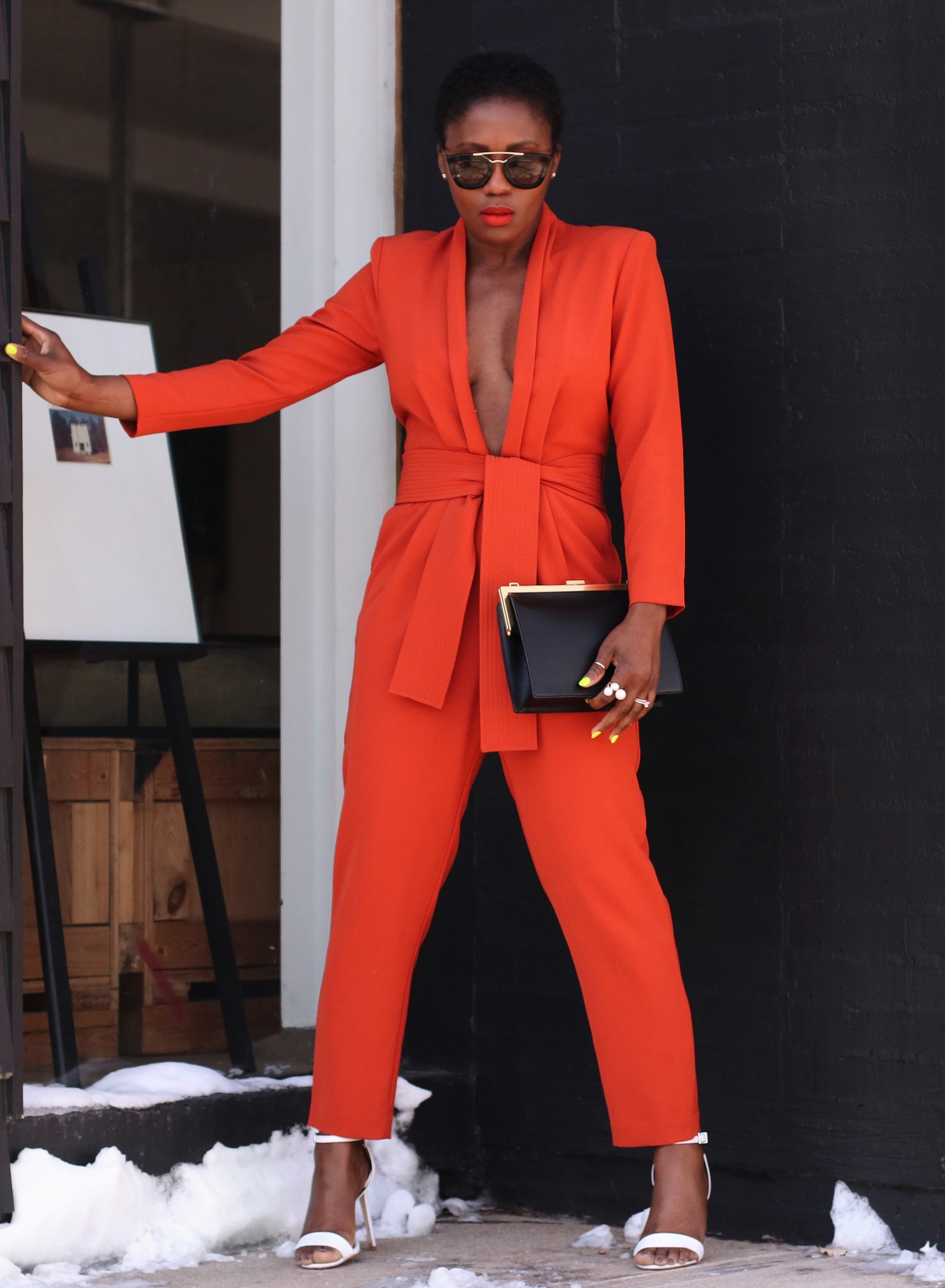 02/25/2019
THE ORANGE JUMPSUIT
I can't get enough of the colour orange as of late, I've gone as far as calling it my new red. Why? Because you get a hue within the red family but a bit more fun which is just fun.
I love this terracotta orange jumpsuit because it's the best transitional and less intimidating version of orange that would wok with almost all skin tones. I really love it. Now on to this chic jumpsuit, there's so much to love about it. From the plunging neckline, to the wide self-tie belt (which helps bring out the waist area), to the tapered slim legs; it's just the perfect addition to any wardrobe. A cool piece for date night or a fun night out with the girls. I absolutely love it.
Thanks so much for stopping by, I hope you love the post and can't wait to catch you here again soon!
xx, Ranti