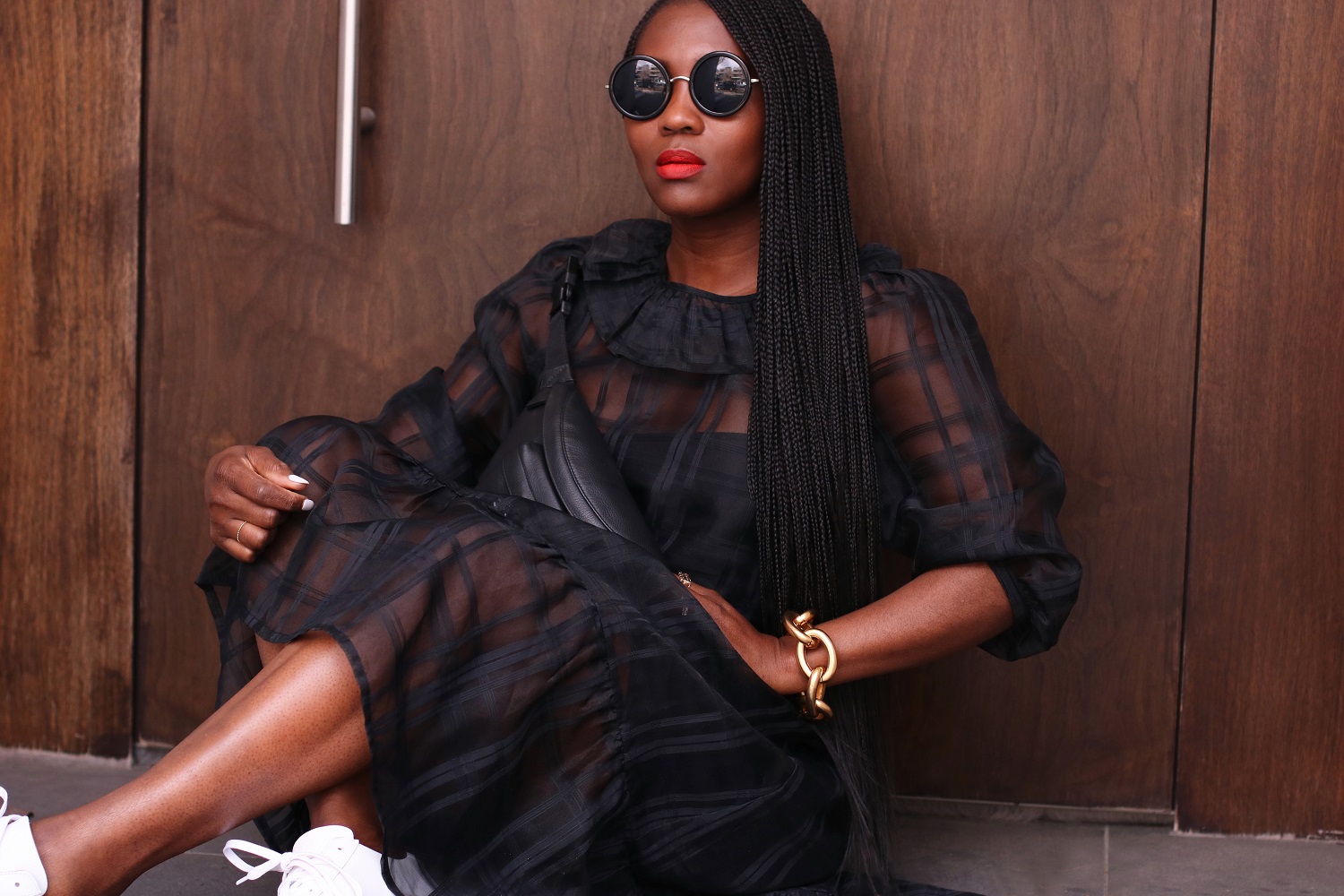 04/10/2020
The Perfect Dresses To Lounge In || Black Dress Edit
Happy Good Friday! We are all looking for the best ways to stay comfortable while social distancing. Sweatpants, tees and lounge wear in general are definitely the new "it" wear. That said, how does one stay connected to at least one sense of normal with comfort as the goal. In today's post I'm sharing this beautiful dress that is both comfortable and chic. Constructed in a lightweight organza fabric, it offers a lovely option to looking pretty during this time.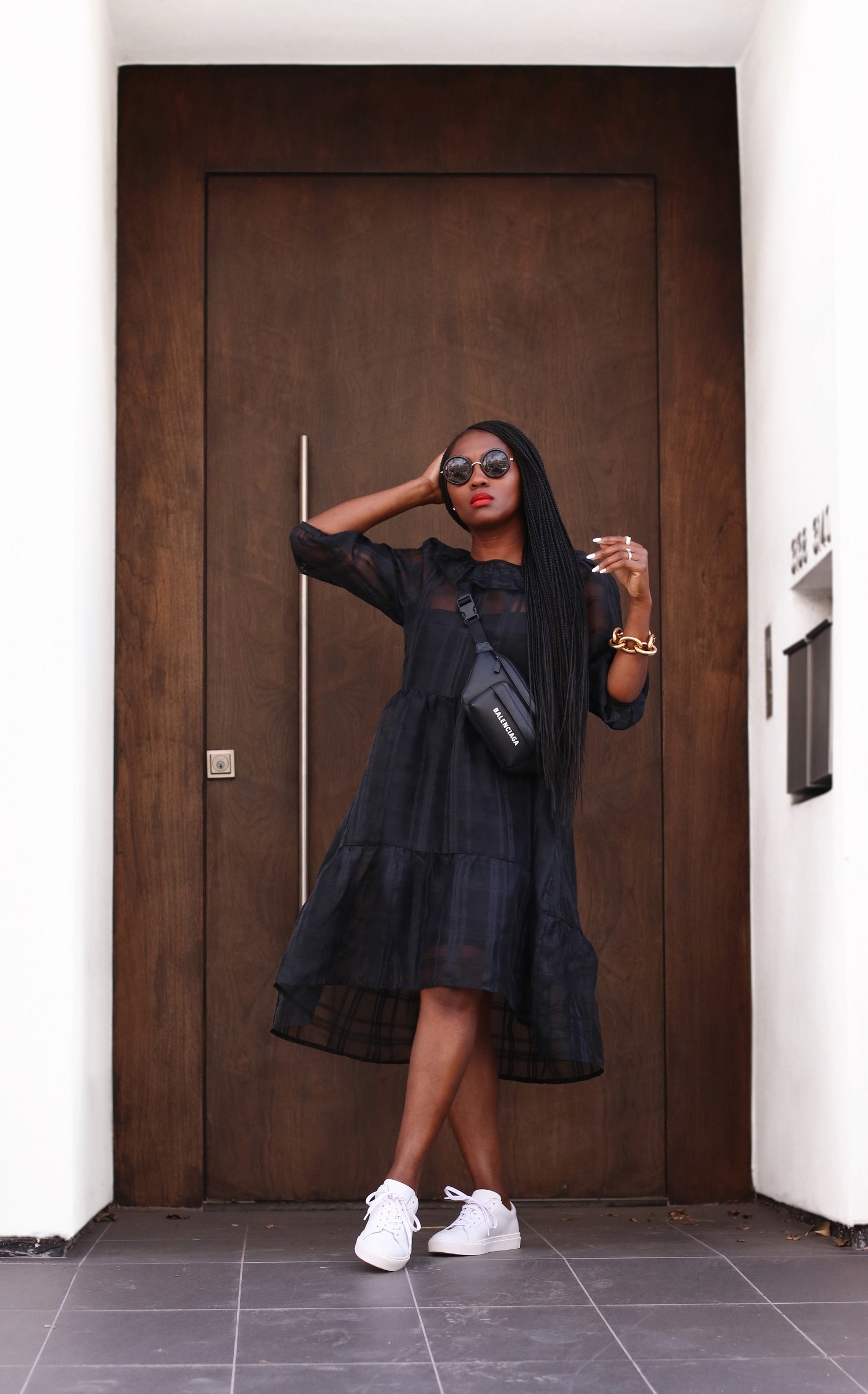 Shop My Look
Black Organza Dress HERE | White Sneakers HERE | Black Sunglasses By Linda Farrow (Sold Out), Similar Pair HERE | Black Waist Bag HERE | Gold Statement Bracelet By Marni (Sold Out), Similar Options HERE |

More Black Dress Options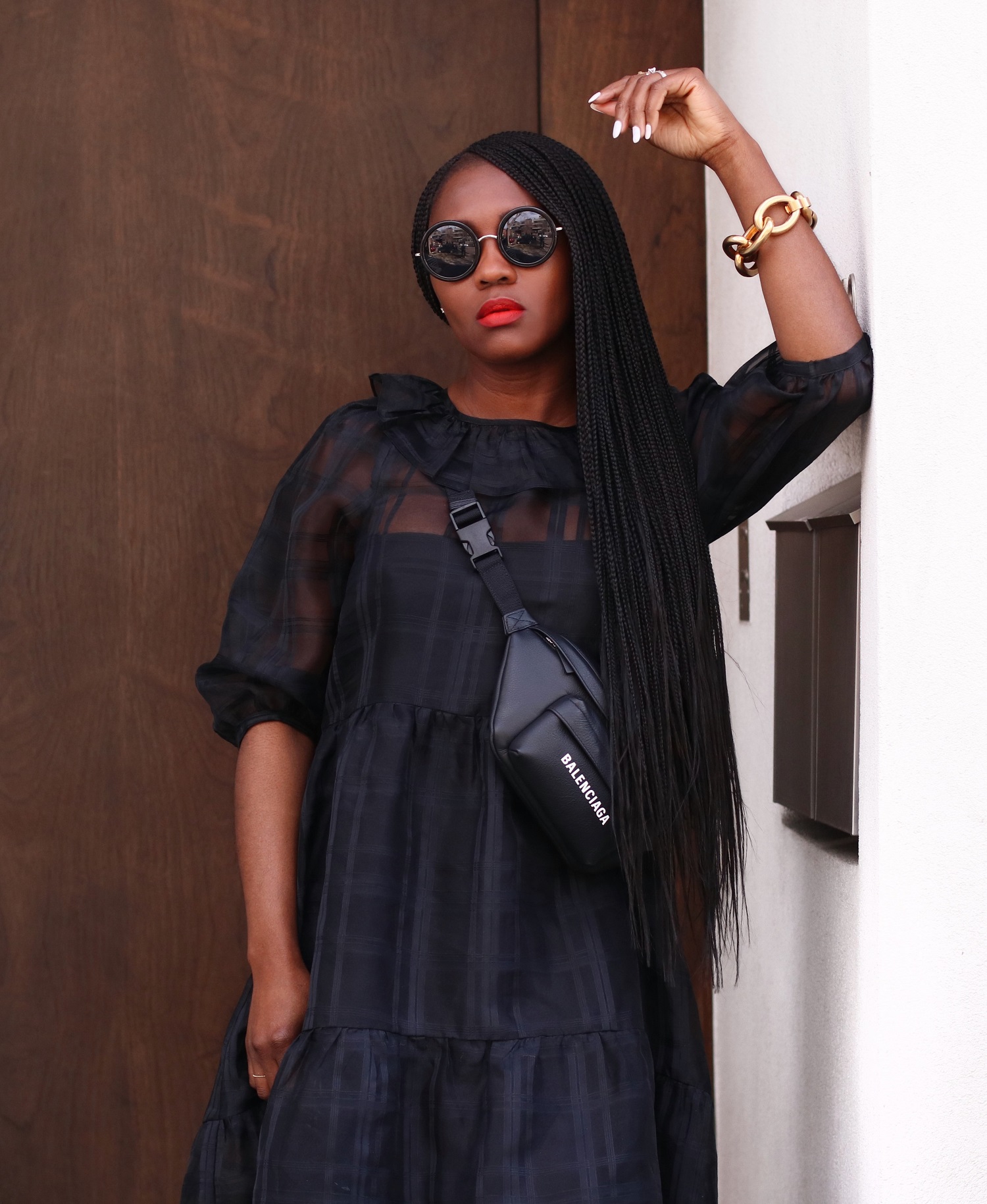 You asked and I definitely heard you. I am also sharing some sweat dress options below. You know for those days you want to be effortlessly comfortable.
I appreciate you stopping by and I look forward to catching up with you again soon! Take care of yourself!
xx, Ranti
Sweat Dress Options