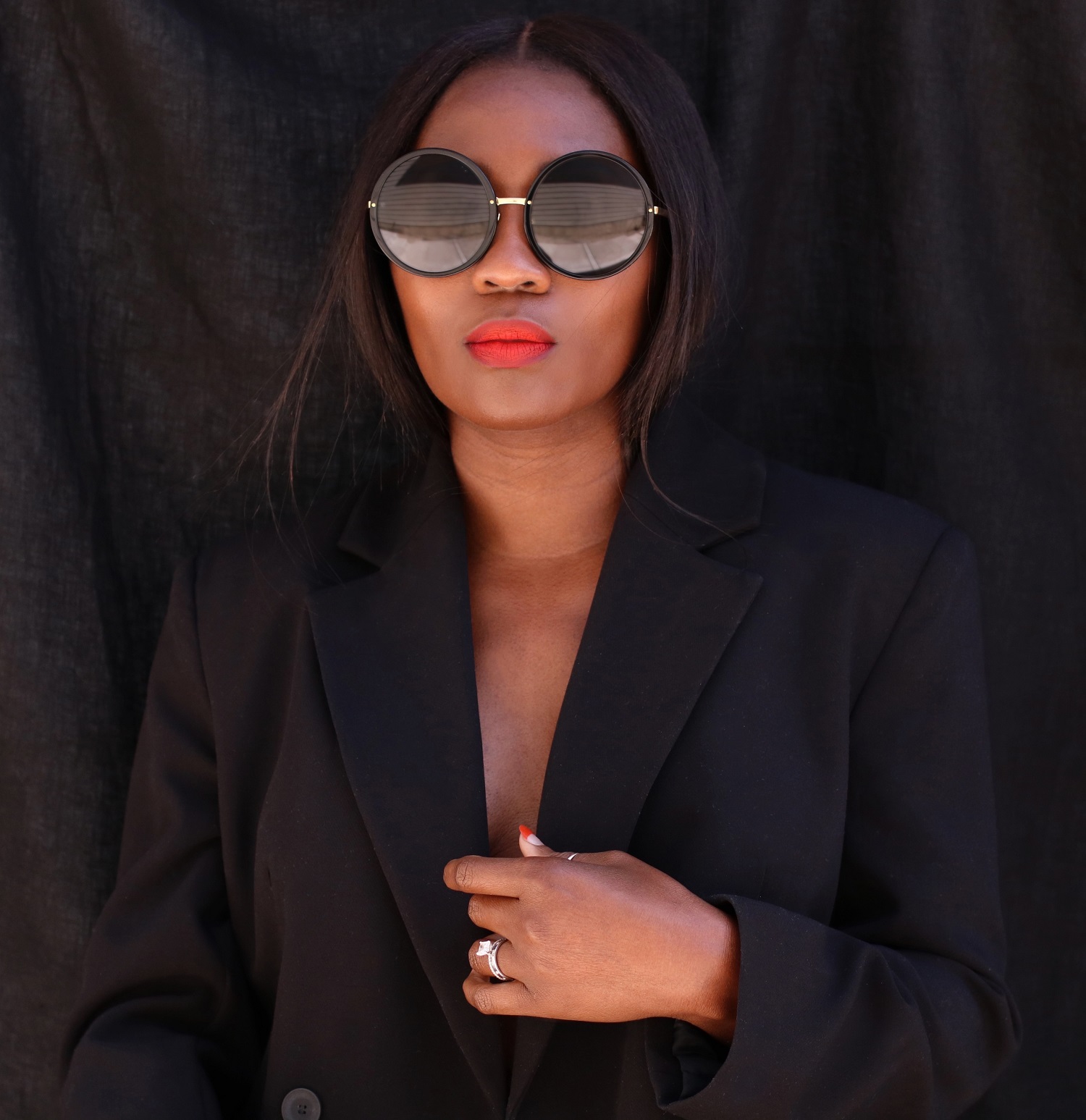 11/02/2020
The Sunglasses I am Wearing Right Now
Happy new month! Talking a few things sunglasses today. I am a huge fan of sunglasses. I mean living in a city that averages about 300 sunny days a year, one has to be. When it comes to my sunglasses, I tend to go for many different styles. I am a fan of oversized fits in round as well as square; I also find myself in a version or another of cat-eye styles to a smaller trendy rectangular fit.
Sharing just a few of my favourite styles in today's post including THIS previous season pair I had been longing for and finally went for it. This pair was a bit harder to find as it's no longer available from the manufacturer or other retailers but thanks to my faithful eBay, I was recently able to snag a pair.
_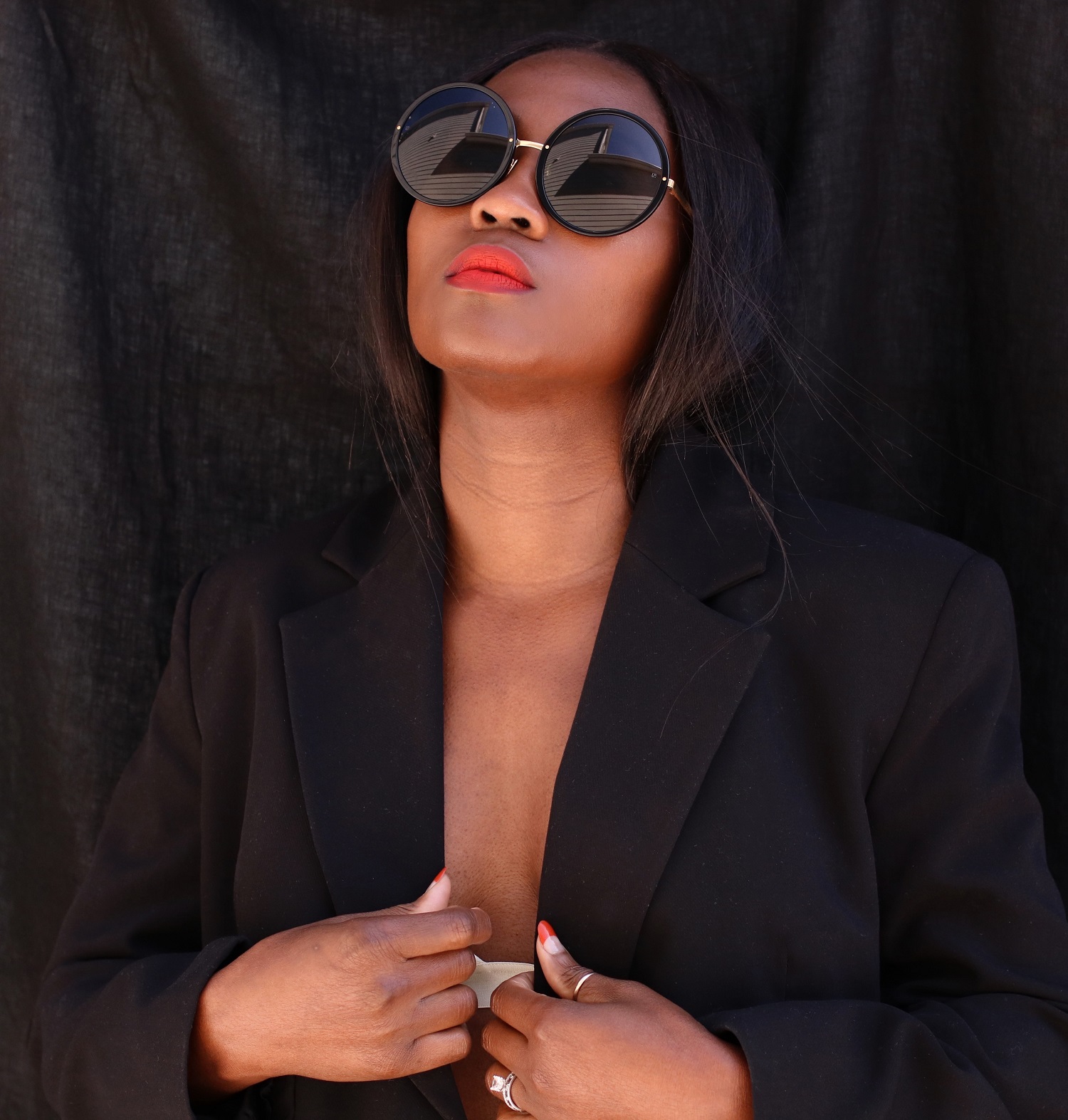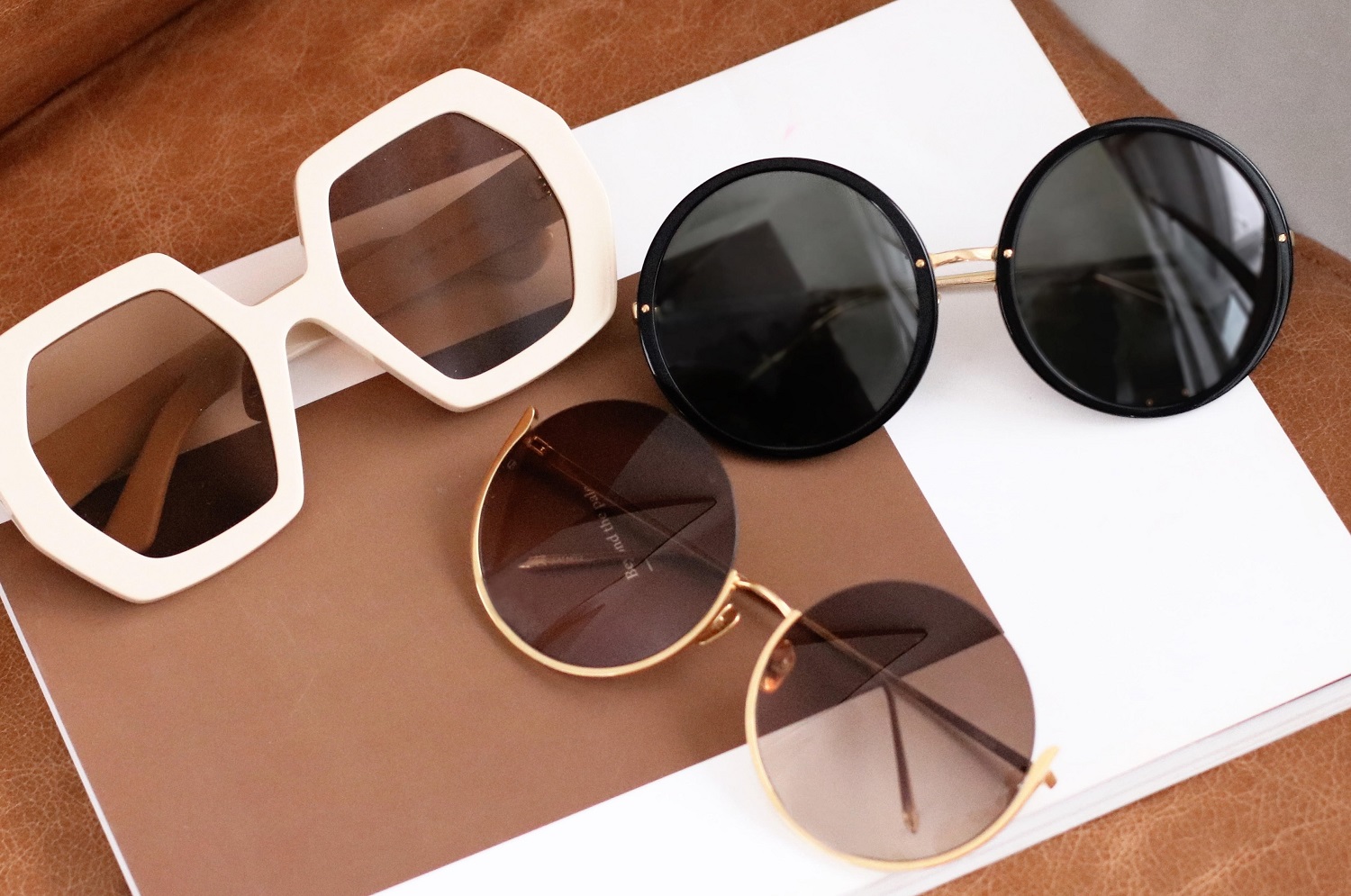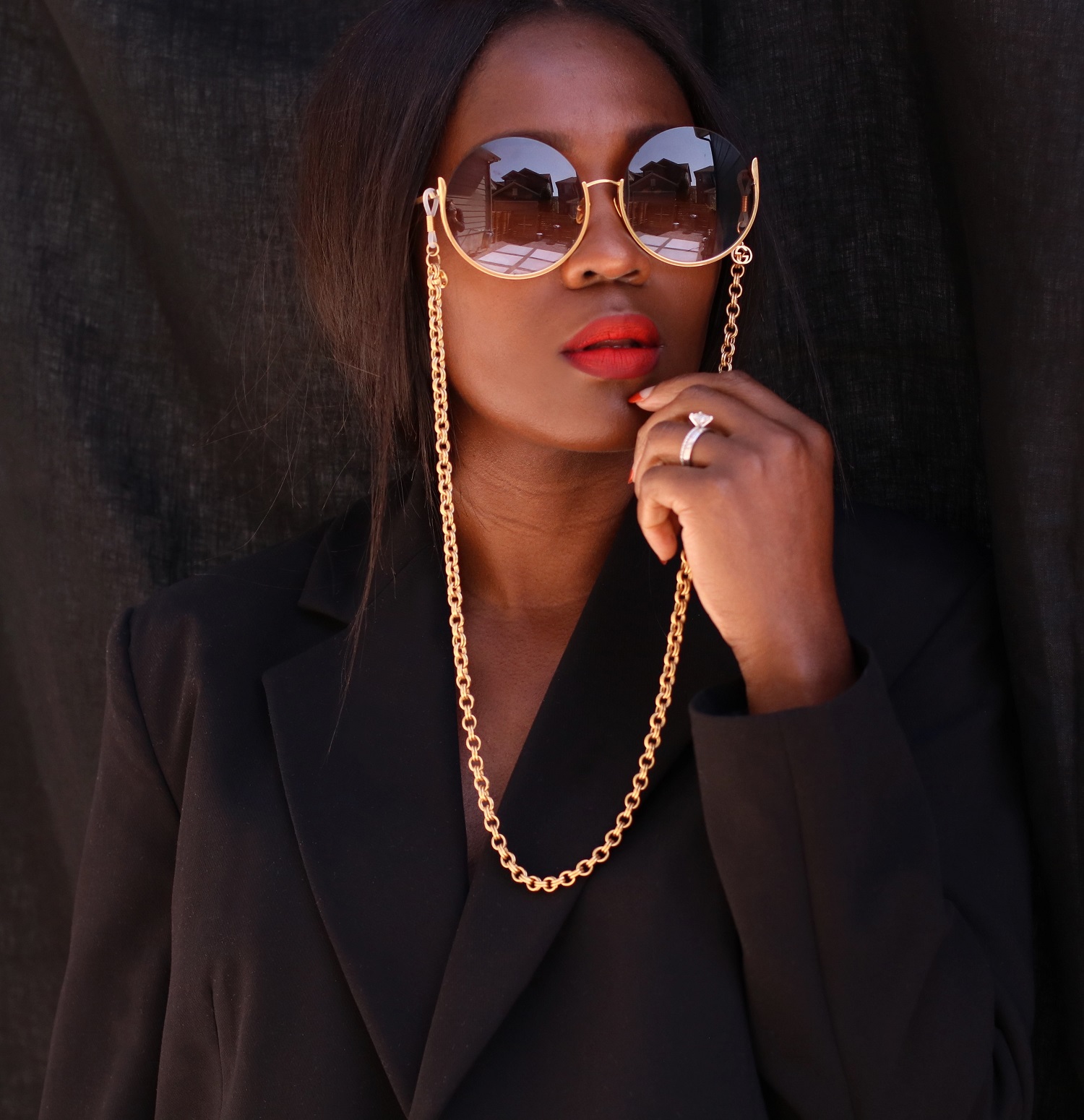 My Oversized Round Frame Picks
One of my favorite style sunglasses of the moment are oversized round sunglasses. The bigger they are the better. I have two pairs of Linda Farrow pairs within part of my current rotation. They are a bit of an investment, but if you're able to snag a pair, I promise they are definitely worth it.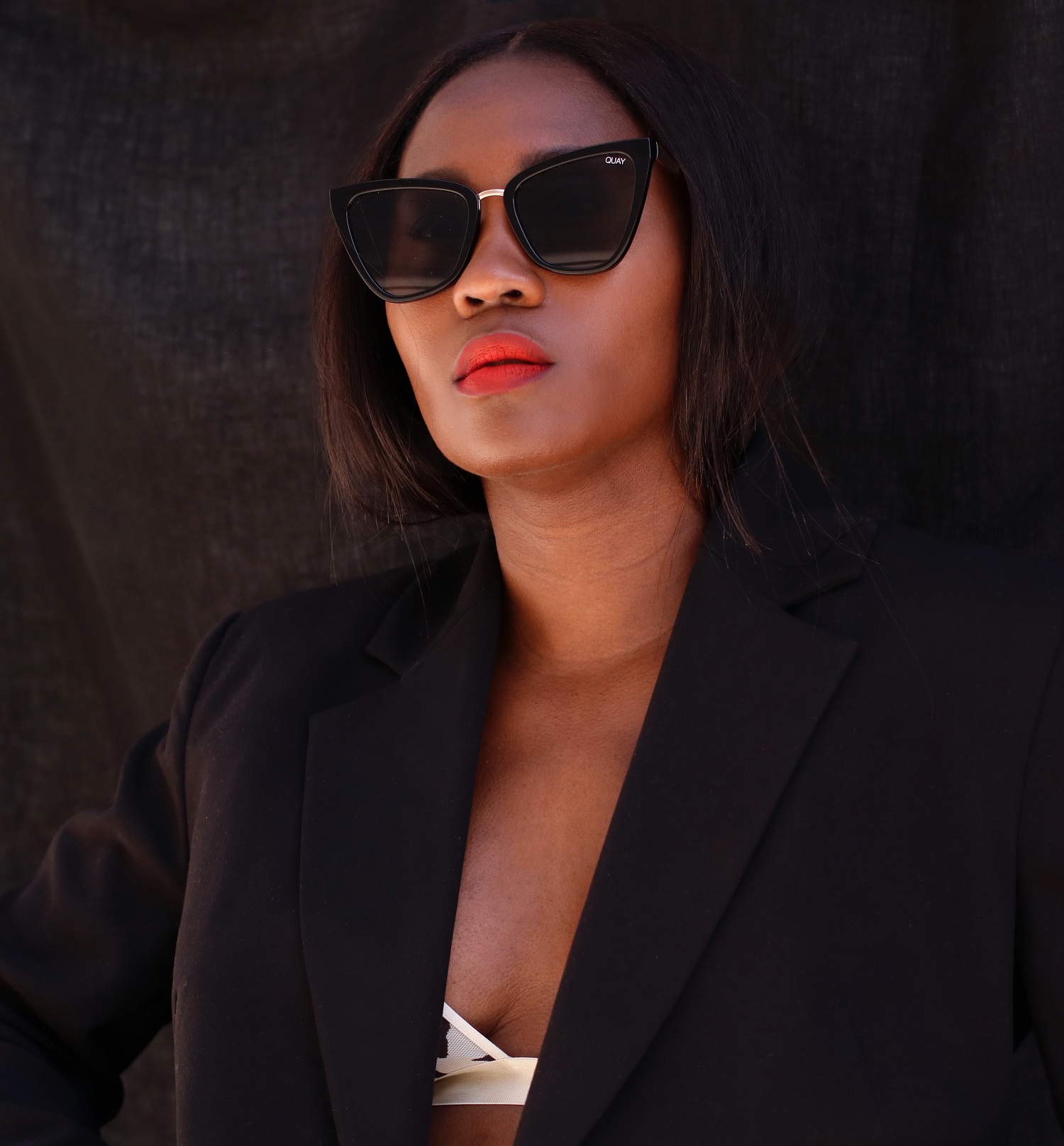 My Oversized Cat-Eye Frame Picks
Cat-eye sunglasses are classic, and every lady must own one. Besides the Quay pair I styled in this post, my Prada pair has been one of the pairs I reach for for years, they are cool and sleek. The right pair of cat-eye frames can transform a look and gives a cool-girl vibe.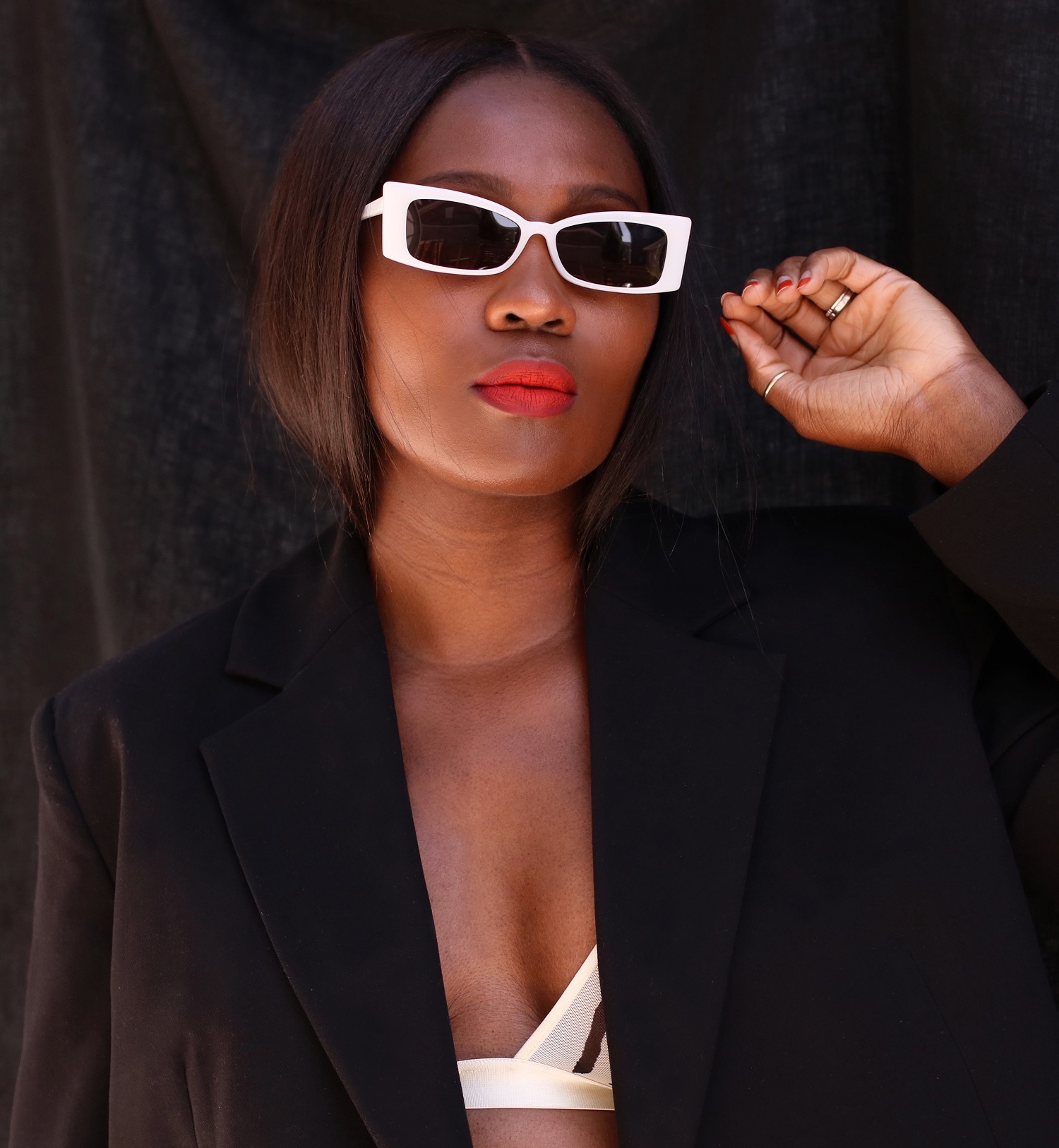 My White Frame Picks
Next to black sunglasses, I am a huge fan of white and off white sunglasses. I love the contrast of a lighter frame next to my skin, it can be so striking on black skin. I'll also say this again white sunglasses, just like white shoes creates the right clean finish to almost any style.
My Oversized Square Frame Picks
Factor in the shape of your face when shopping for the perfect pair of sunglasses, this is especially true while shopping for oversized frames. Check out this link as a guide to shopping for the right pair of sunglasses.
My Tortoise Frame Picks
I have a few tortoise frames and I definitely should style them more often. I prefer them to brown frames because they are much more classic and chic.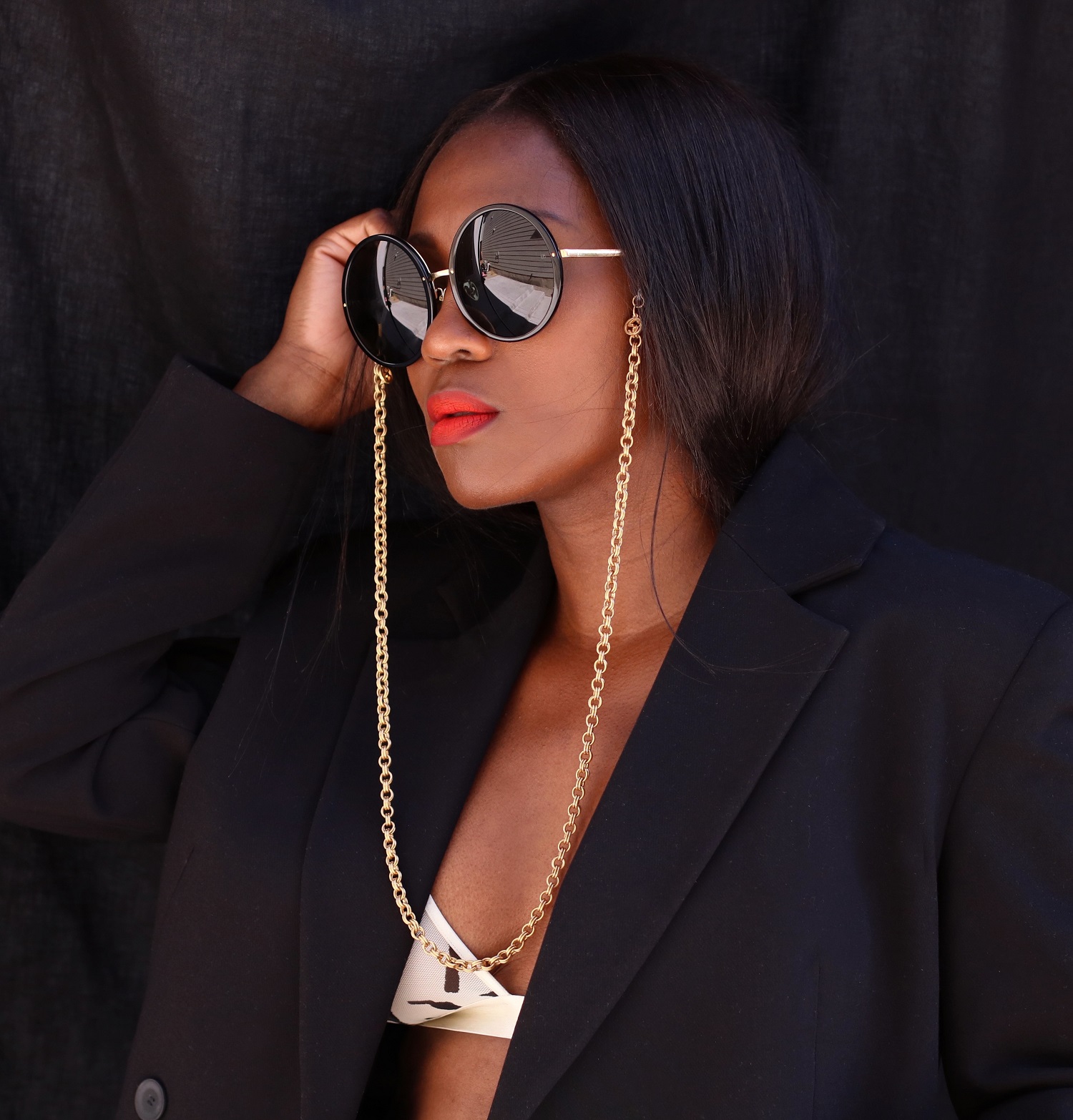 My Sunglasses Chain Picks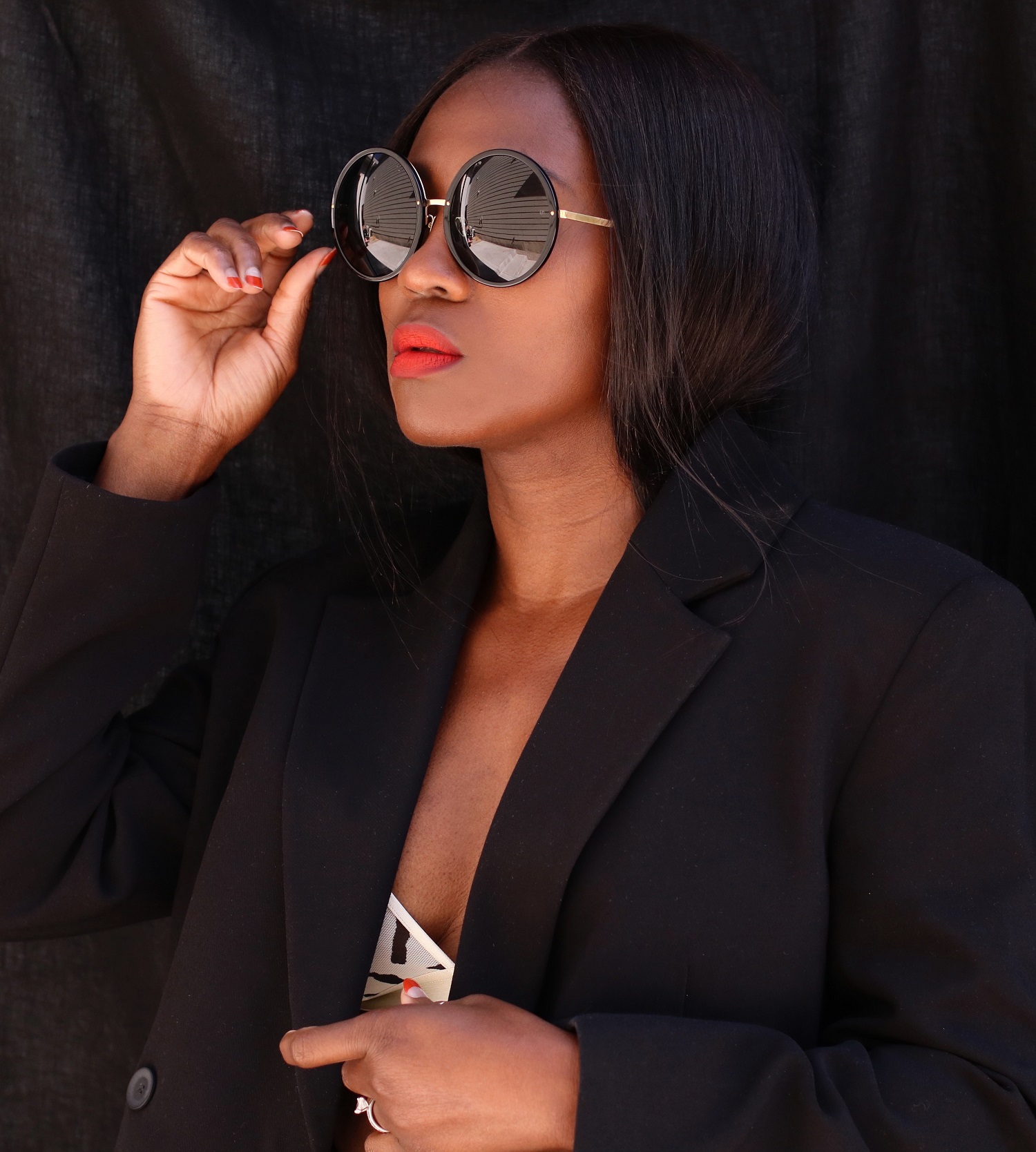 I appreciate you stopping by and I look forward to catching up with you again soon! Keep safe and take care of yourselves.
– Ranti