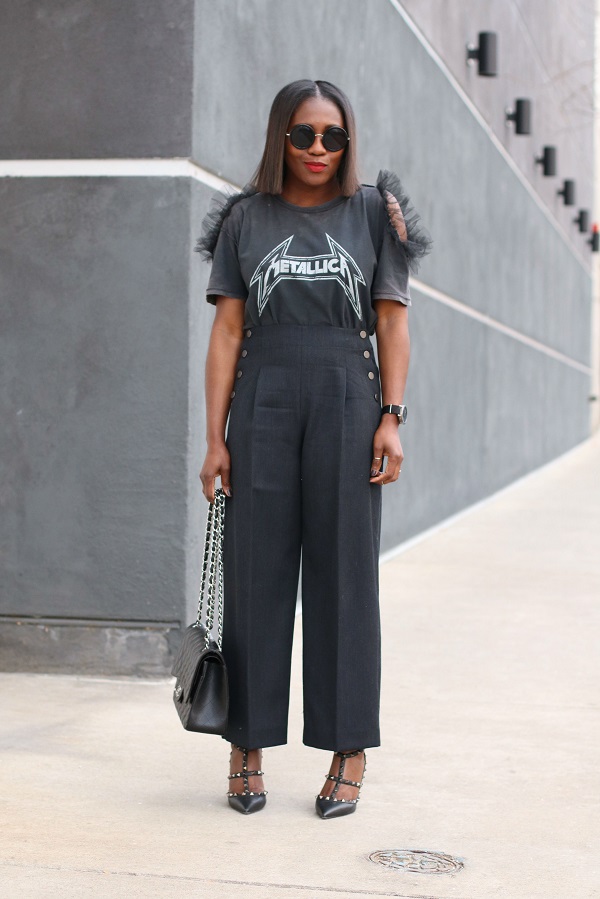 02/08/2017
Tulle On The Sleeves // Metallica
Hello,
I hope you're all having a lovely week so far.
A bit of a different approach on the blog today to share another love of mine that many may not know.
Once upon a time, I was so obsessed with the band Metallica, my slight rebellious era, some of my music choices drove many around me nuts but kept me sane; music no matter what genra has always been my balance when all is exploding around me.
When I came across this tee, which mixes to things I love, tee and rock and roll, it was a no brainer. the sleeve detailing is so fun and simply adorable.
I decided to pair a high waist pair of pants for a chic take but to stay true to the rock and roll feel, the studded pair of shoes were just the perfect finish.
I hope you love the look.
Shopping Links:
Have a Wonderful Day!
Xo,
Ranti