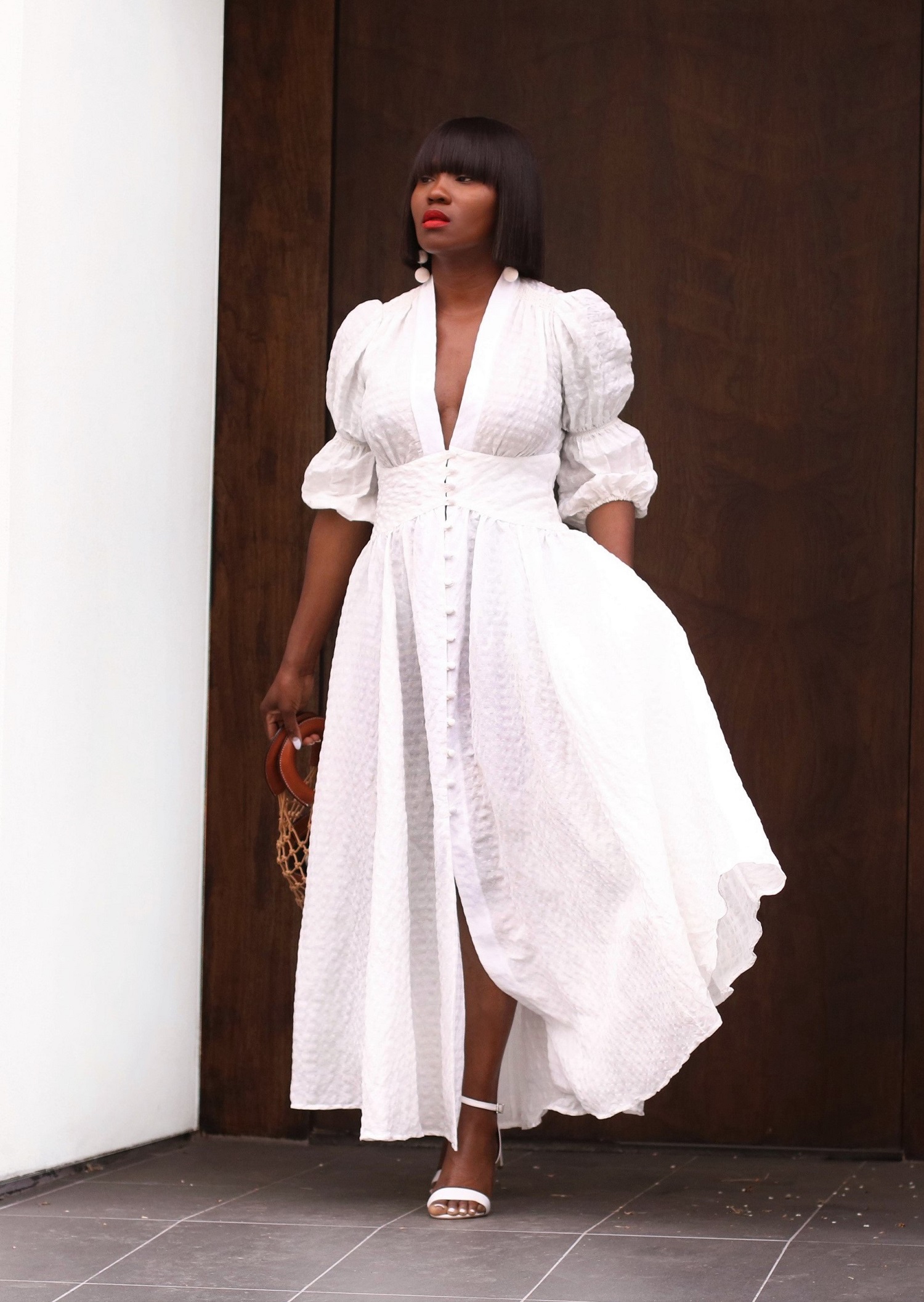 05/08/2019
Wearing All White For Spring
An all white looks might seem out quite terrifying for many to take a stab at. I say go for it! Yes I know you run a chance of being a stain magnet for the day but what's fashion without taking a little risk. From personal experience the more you wear white pieces, the more it becomes all around effortless.
White on white attires are vigorously chic, beautiful and probably one of my favourite combos year round but most especially during the warmer months. I really love off white or white pieces in silk, lace, cotton, and more and accessorizing in white or an array of neutral tones, definitely a go-to for me.
I love you for stopping by… catch you again soon!
xx, Ranti