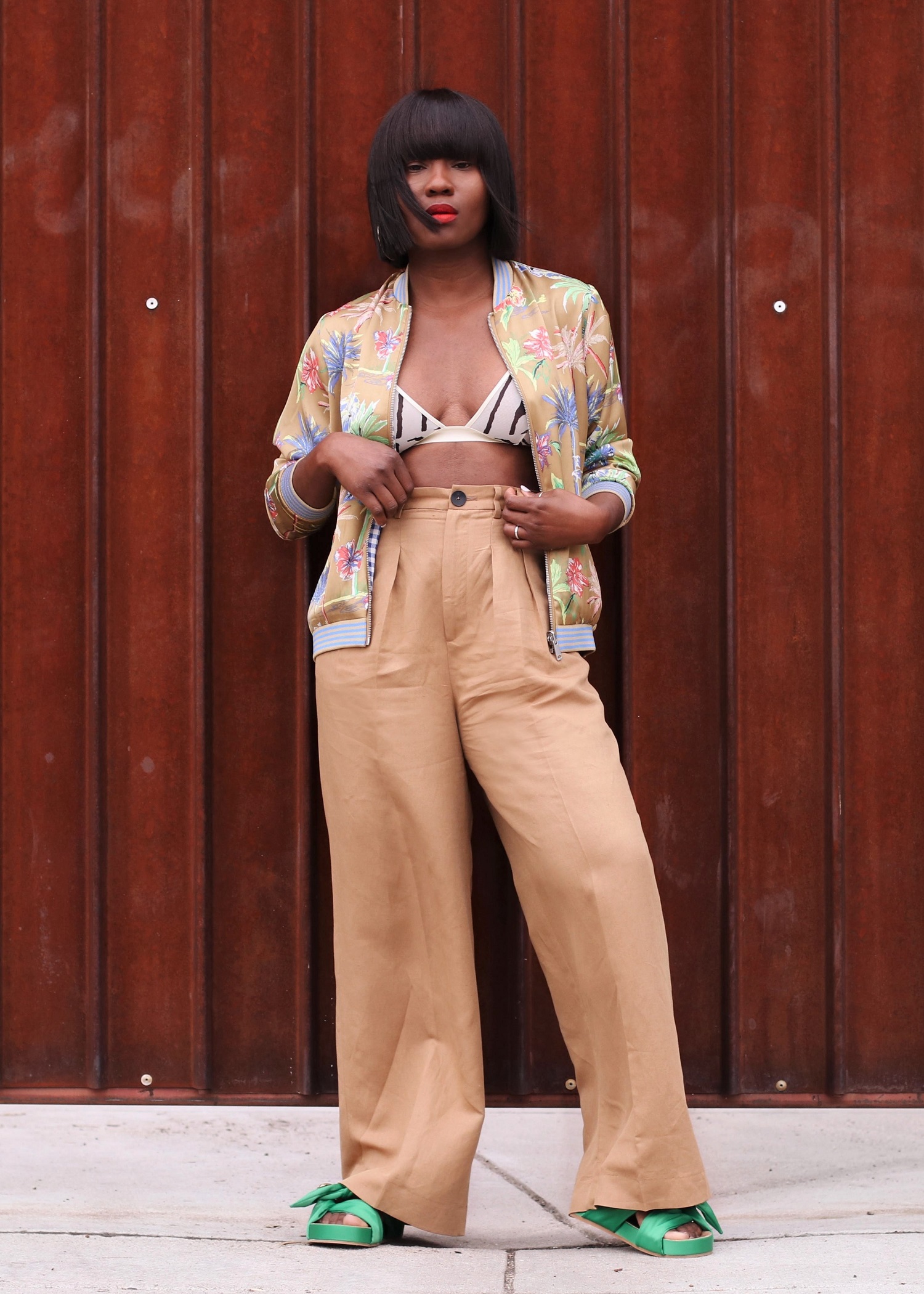 04/28/2019
Styling prints and enriched colours for spring
Taking lessons from my past style playbook with this look. I love wearing and sharing looks filled with blacks, whites, both or just neutral tones as a whole but these pieces made me long for the days when I shared more print themed looks.
This look brings me pure joy, the mixed prints, tones and fabric weights just worked well together. I love this jacket because it's reversible and so fluid; and moves so freely leaving you feeling like you're wearing nothing. And the green sandals are just the perfect addiction to any Spring/Summer season wardrobe. I can't get enough of it. And what's the warmer season without linen, my high waist pants fit just right, not to mention it's the perfect shade to carry me into the 2019 fall season.
Thanks for checking out the post… catch you again soon!
xx, Ranti