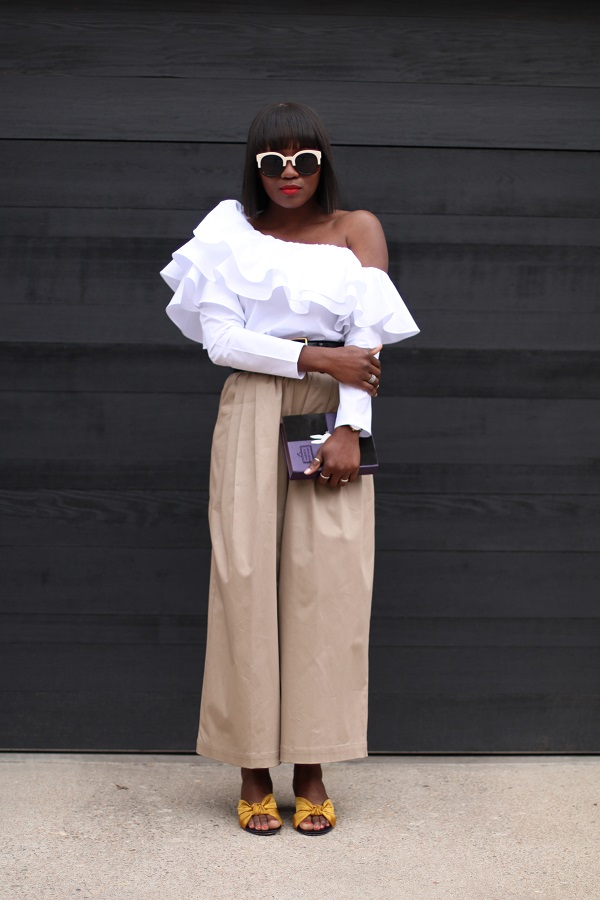 03/29/2017
White Ruffles // Khaki
Hello beautiful people and happy Wednesday!
I have had a few wonderful feedback about how I style black and white as well as white and neutrals, and I am glad people have taken a notice to it as I love clean palettes hence why I reach for them first on the rack. I actually have to think about the use of colour before selecting brighter hues, it's funny how the brain works. But as I mentioned on Monday, I do love on colours so I plan to play in the poll of colours this spring into summer seasons.
A great top is just that a great top, they come in all forms, simple or fun, but their objective to at most times make the look as this top does. As it's such a statement piece, I choose my khaki pants to style beneath it and added my yellow shoes and bunny adorned clutch for a bit of whimsical pop.
Have a wonderful day!
Xo,
Ranti