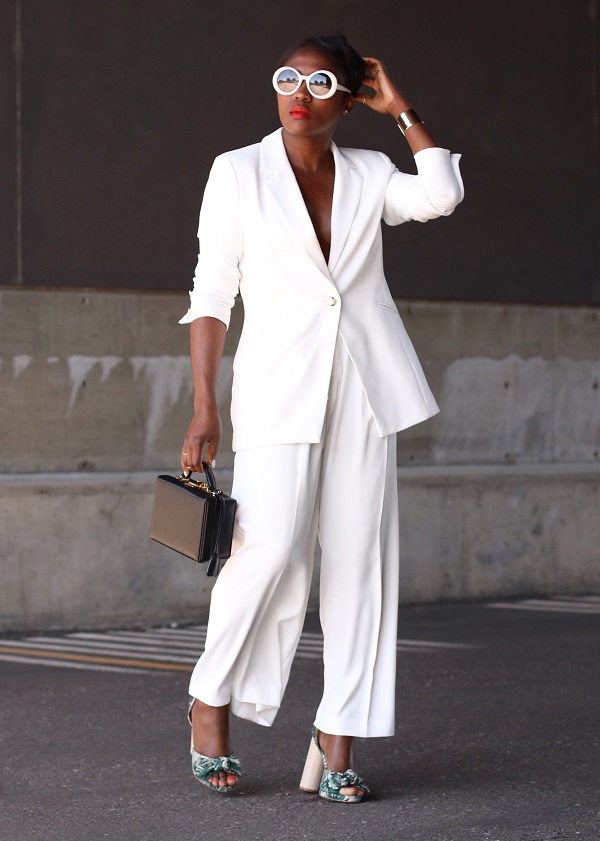 06/13/2018
WHITE SUIT || RIVER ISLAND
WHITE TWISTED BACK SUIT JACKET, BLACK Option HERE, I also love this option HERE & HERE | WHITE PAPER-BAG WAIST PANTS,BLACK Option HERE, I also love this Option HERE & HERE | TROPICAL BOW DETAIL SHOES, BLACK OPTION HERE | BOX SHAPED BAG option HERE
Hello darlings!
With the summer season upon us, when choosing a summer suit, colour, fabrication and that additional detail is key.
I tend to lean towards minimal pieces, not always but when I do there has to be something special about my selections, yes simplicity is key, but no one wants a "basic" look after all.
The twisted slim back detail on the back of the jacket is simply stunning, a great way to update the classic style jacket, giving it a sexy, fresh and chic revamp.
A great way to add the element of Summer to minimal looks is with print, I decided on these bow detail sandal heels because I love the tropical vibe, it says fun, feminine and pretty; the perfect pop to an otherwise clean look.
I hope you love the look as well as the other beautiful and colourful options shared, sure to get your summer suit game off on the right foot.
Thanks for stopping by!
xx,
Ranti
Thanks so much River Island for partnering with me on this post.