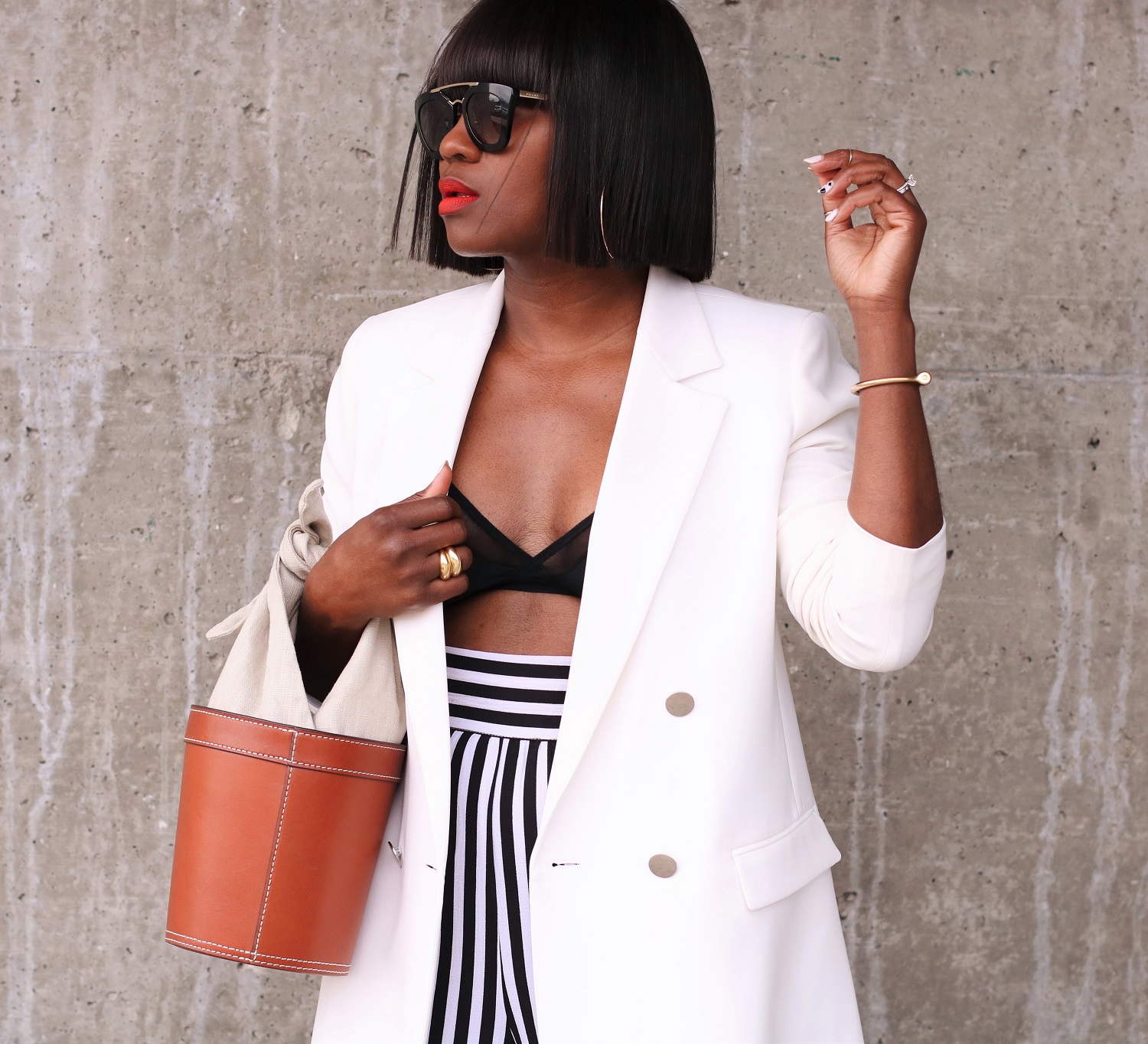 04/22/2019
Why you should invest in a great white blazer
Truth be told I had been eyeing this jacket for about 3 months before making the purchase. I was not certain it was worth the $798 splurge it took to make it mine; which is definitely an investment on a jacket. But after much thought, I went for it and so glad I did. I have worn 3 times since it's purchase a month ago.
The right jackets much like beautiful shoes and the right jewelry help complete a look. They add that polished finish or extra signature to make an outfit pop. And a white or light jacket during the warmer months can add the extra chic touch to a summer dress, jean shorts and more. It is definitely a must to include one or two to any Spring wardrobe.
Do invest in a quality jacket, the lighter the hue, the more likely you'll need to dry clean due to wear. And a well made piece should withstand a bit more wear. I shopped around and included quite a few choices including mine in two colour options, find one that's perfect for you and start styling!
Thanks for checking out the post… catch you again soon!
xx, Ranti