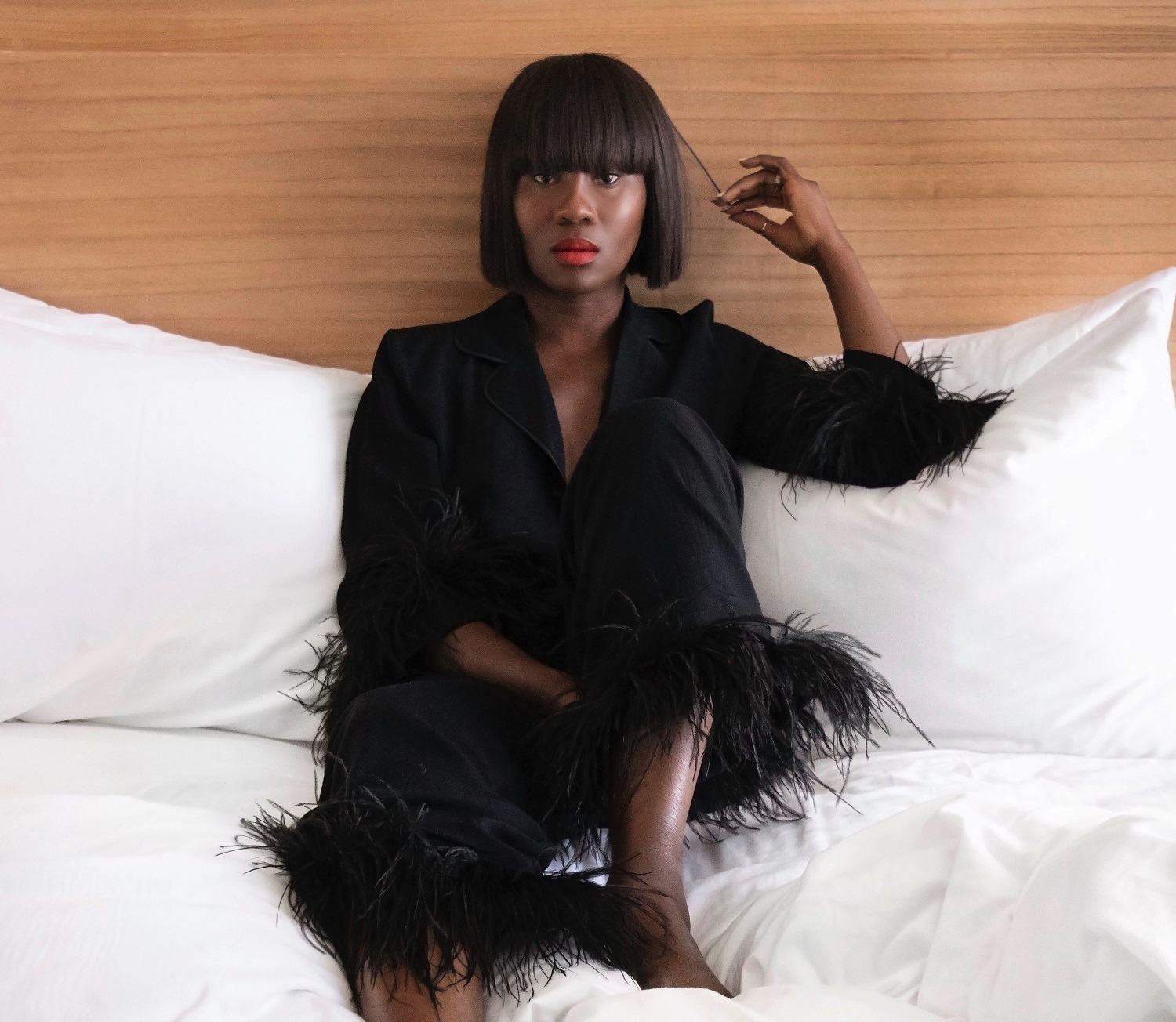 10/22/2019
A Fall Staycation || The Jacquard Hotel
Shot In Collaboration With The Jacquard Hotel. All Words Are My Own
In a much needed stay-cation, I had the opportunity to stay at the beautiful Jacquard hotel. Located in the heart of Cherry Creek in Denver, The Jacquard hotel is a modern and chic Autograph Collection Hotel (a part of the Marriott family) which has absolutely won my heart over.
From all it's staff (yes I do mean all, the entire team was quite welcoming and accommodating which made my couple night stay even more of a delight) to the wonderful amenities, I have grown quite fond of the hotel. As you'll see in the images below, the rooms are absolutely stunning, and incredibly well appointed; offering a moment of serenity within the busy shopping district. The Narrative restaurant is a must visit, might I recommend the savory asparagus risotto with scallops, my favourite item on the menu.
And no swanky hotel will be complete without a beautiful home bar, in this case it's a rooftop bar, currently closed for the season, The Kisbee On The Roof, is a hip and vibrant bar perched above Cherry Creek with wonderful panoramic views.
Well off I go! And thanks so much for stopping by… and catch you again soon!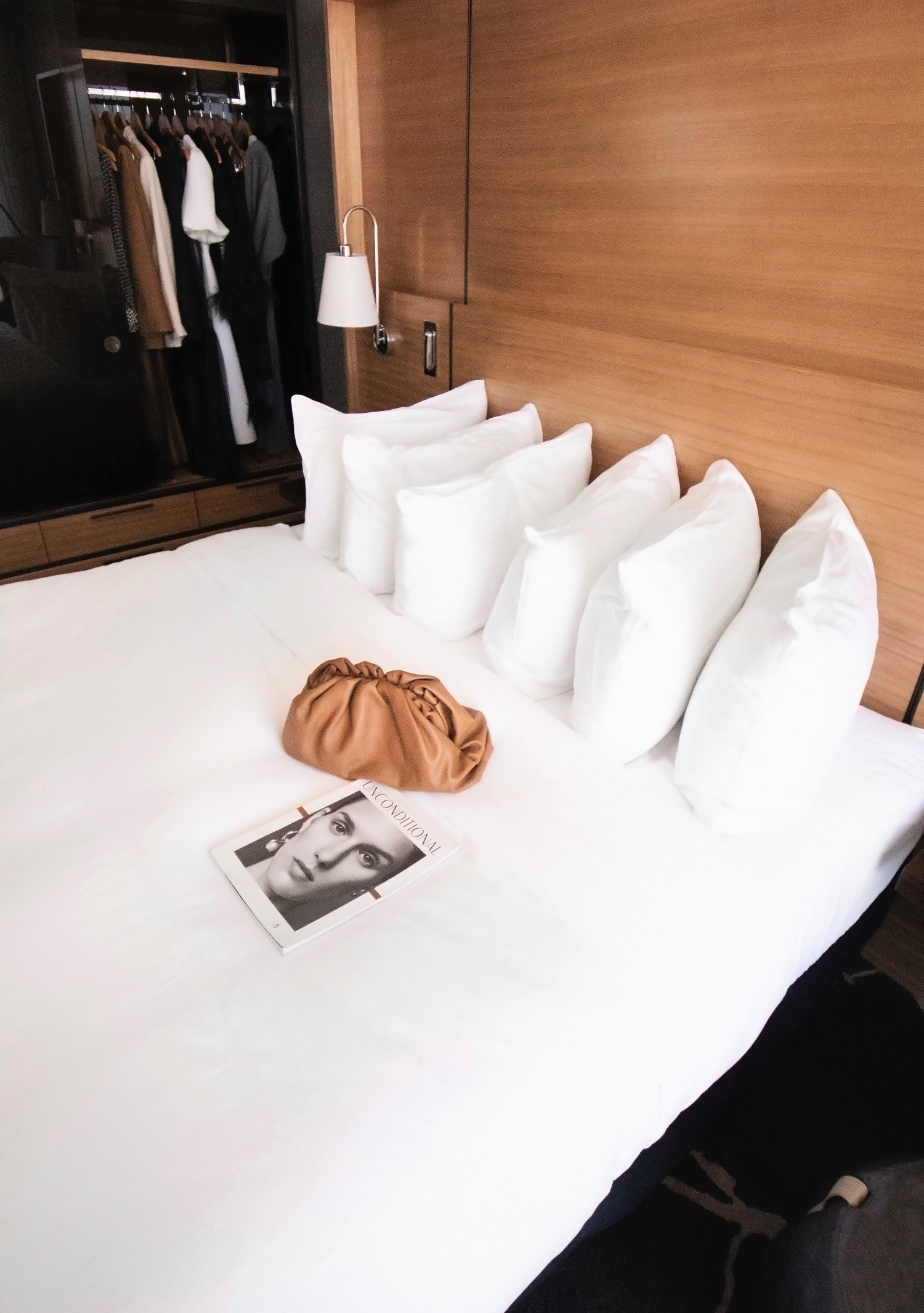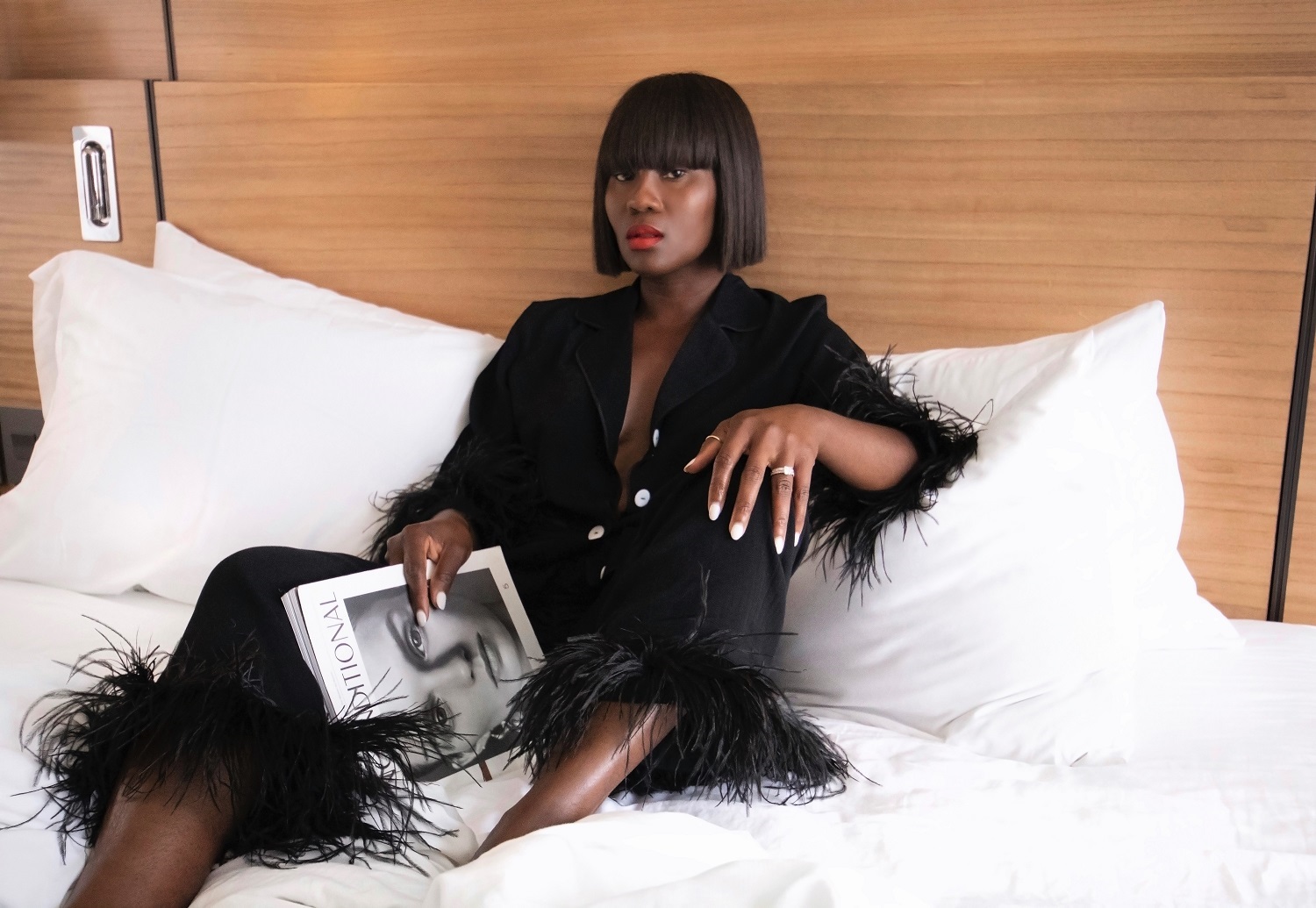 MORE PAJAMA SETS HERE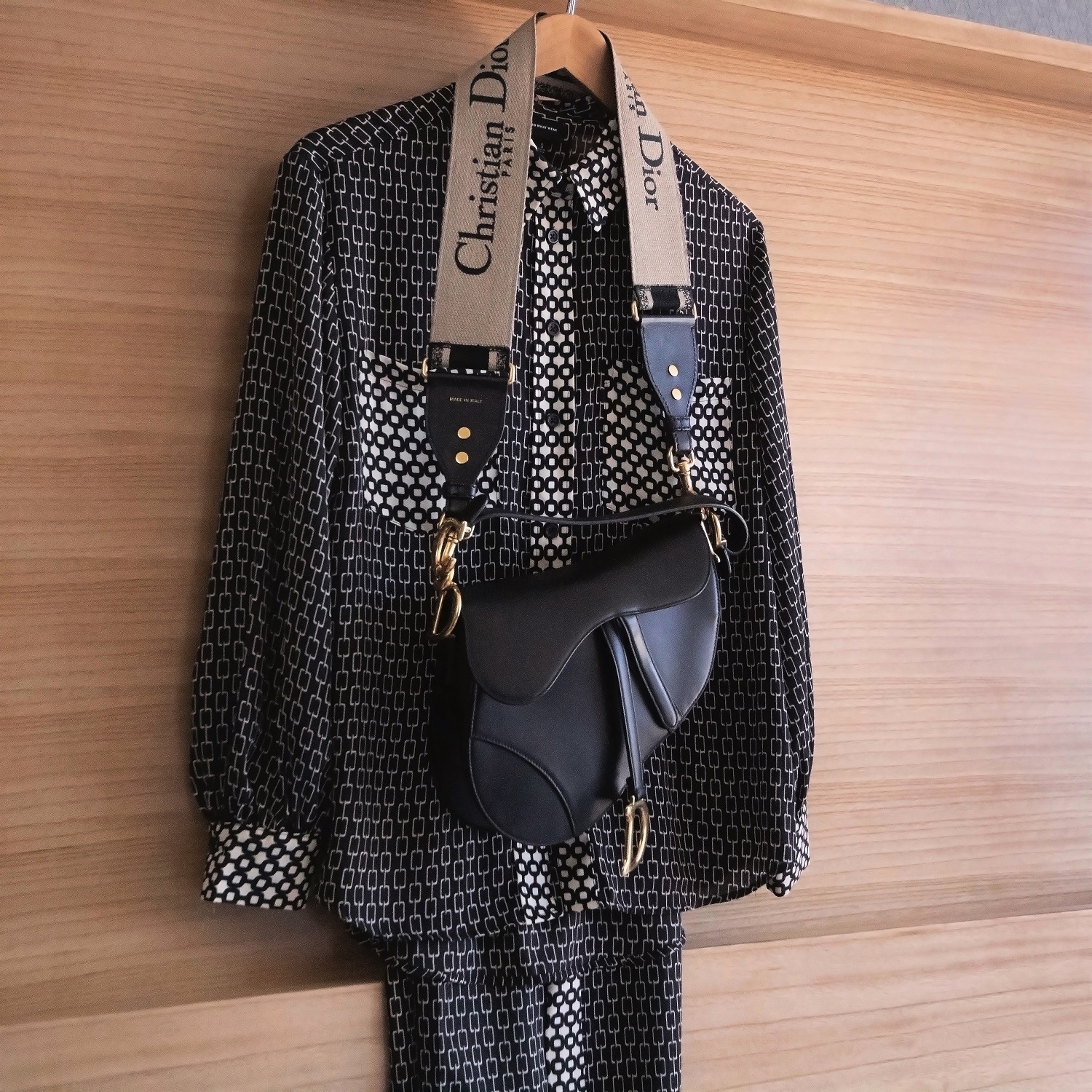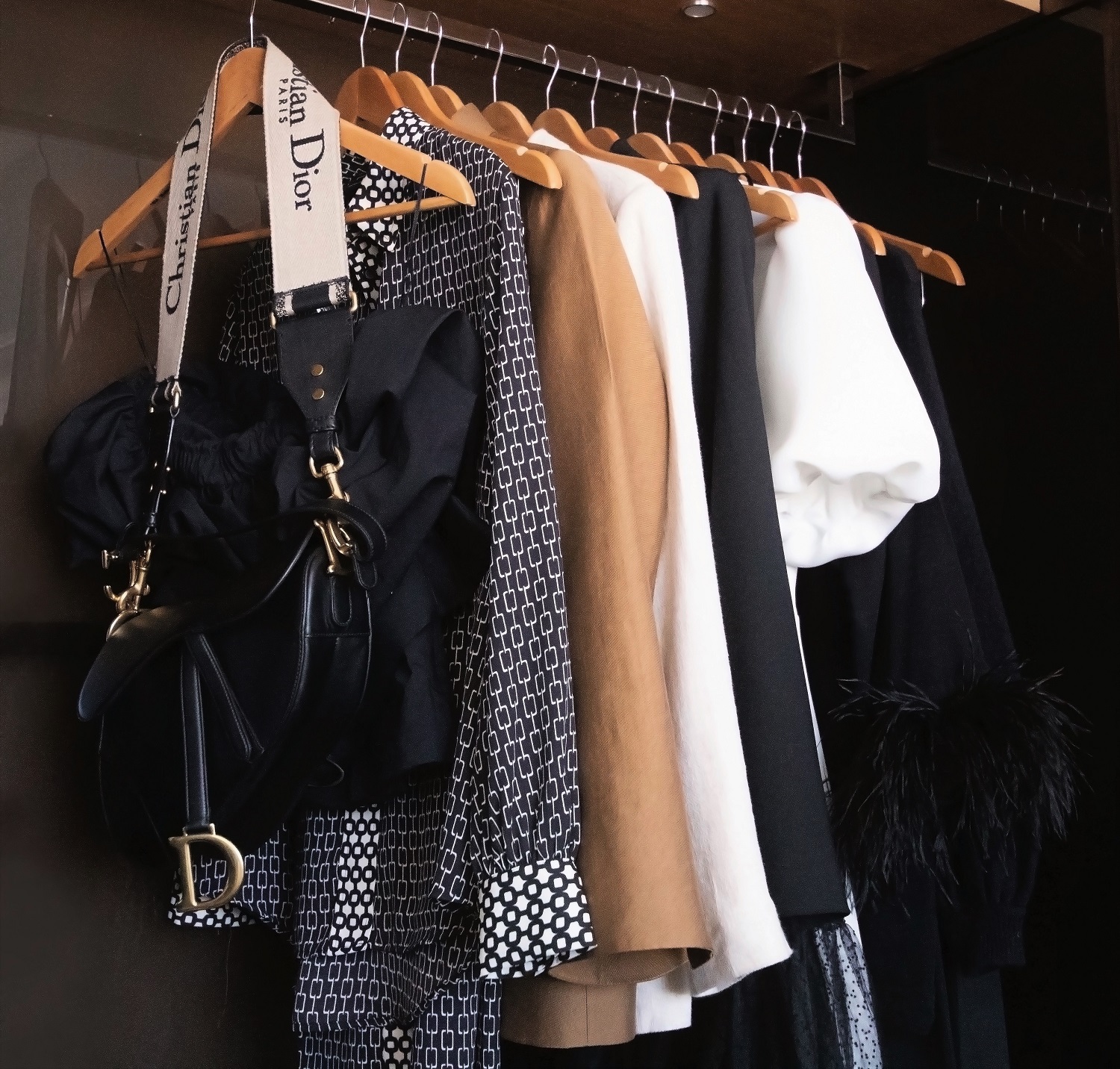 GET MY LOOKS HERE

Black Feather Trimmed Crepe Pajama Set HERE | Patterned Long Sleeve Collared Buttoned Down HERE | Patterned Wide Let Trousers HERE | Tan Clutch By Bottega Veneta (Currently Sold Out), Get On The Pre-Order List HERE & HERE & Also Available In Other Colours HERE & HERE | White Ankle Boots Are By ZARA, Get A Similar Look HERE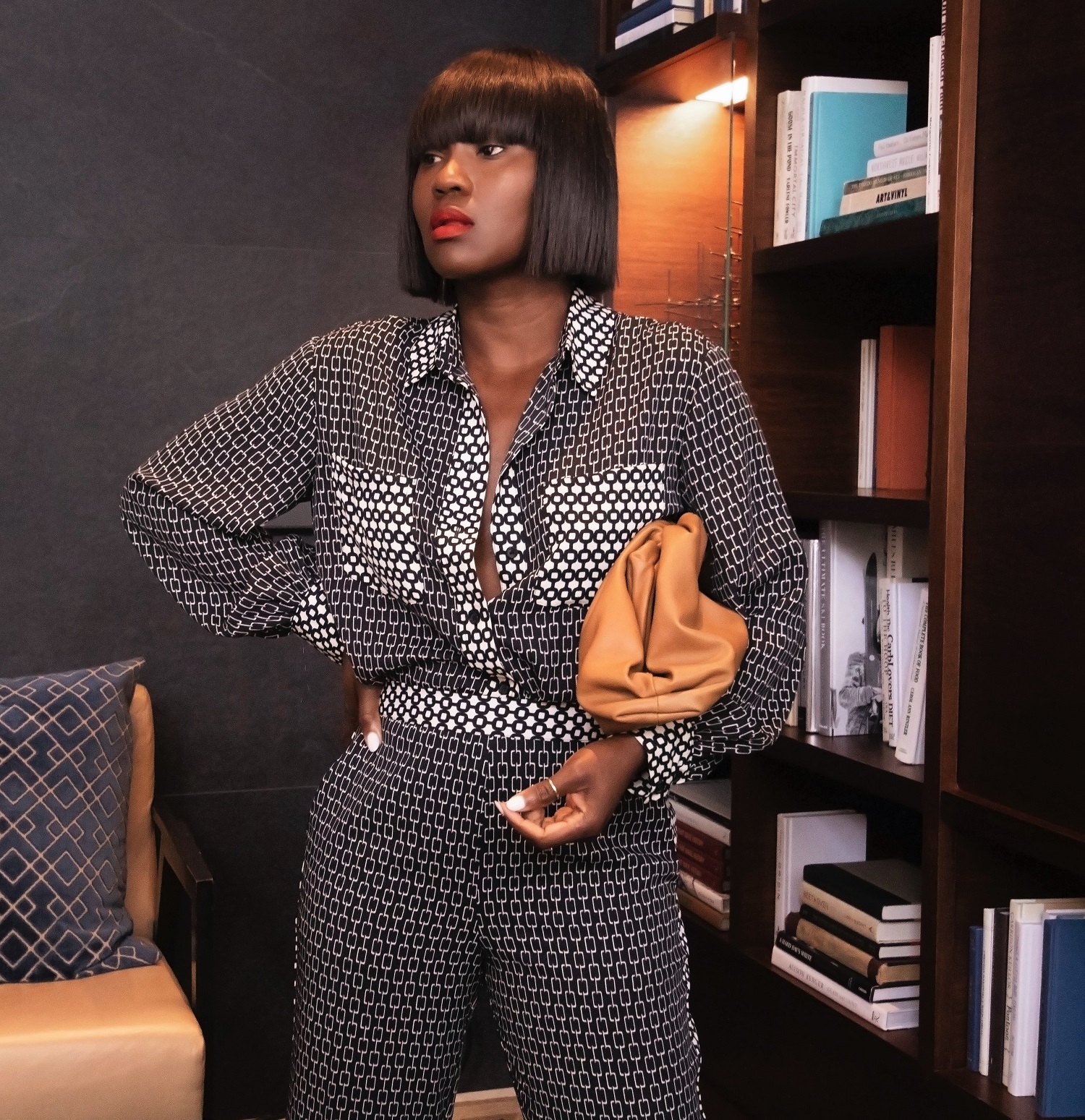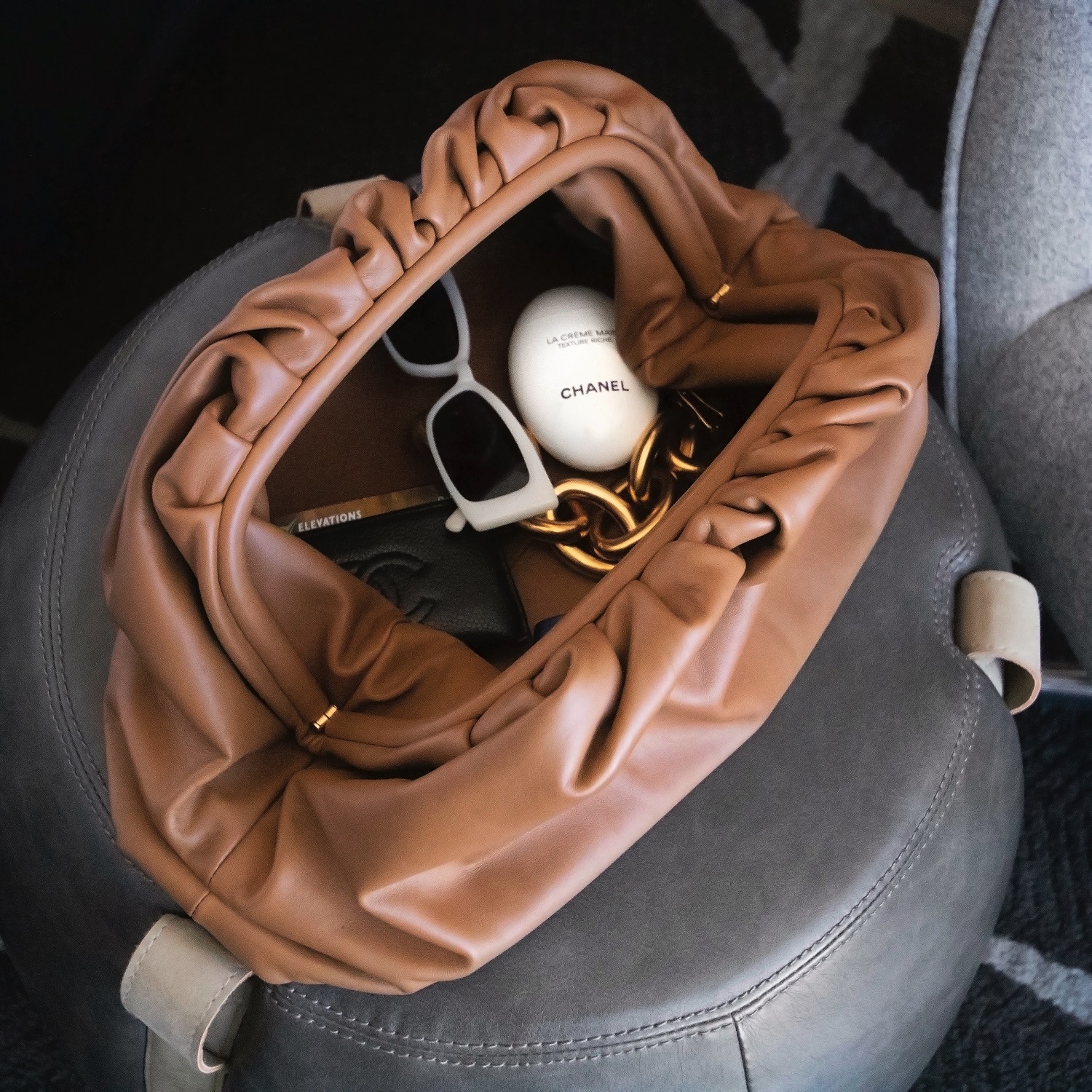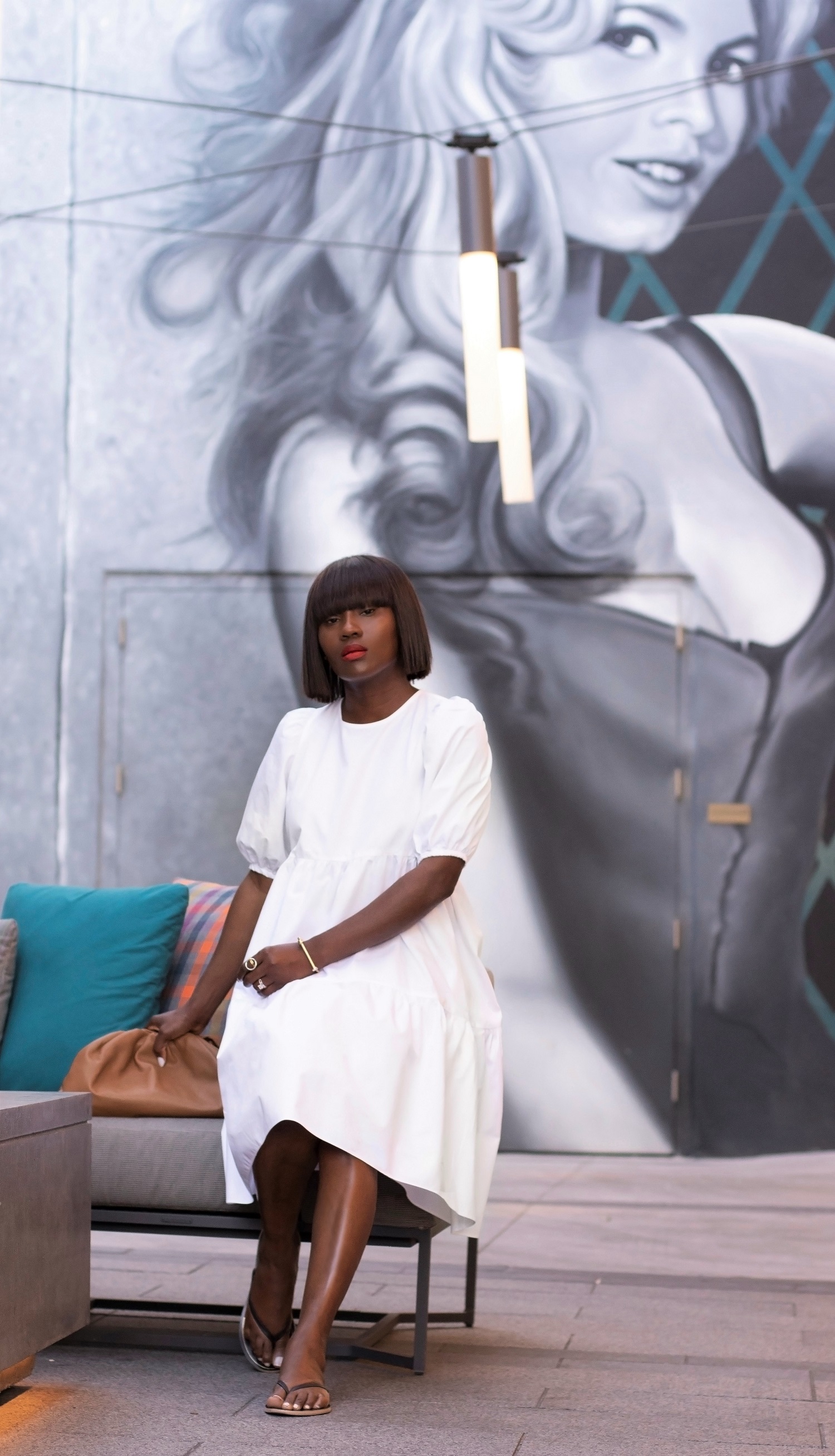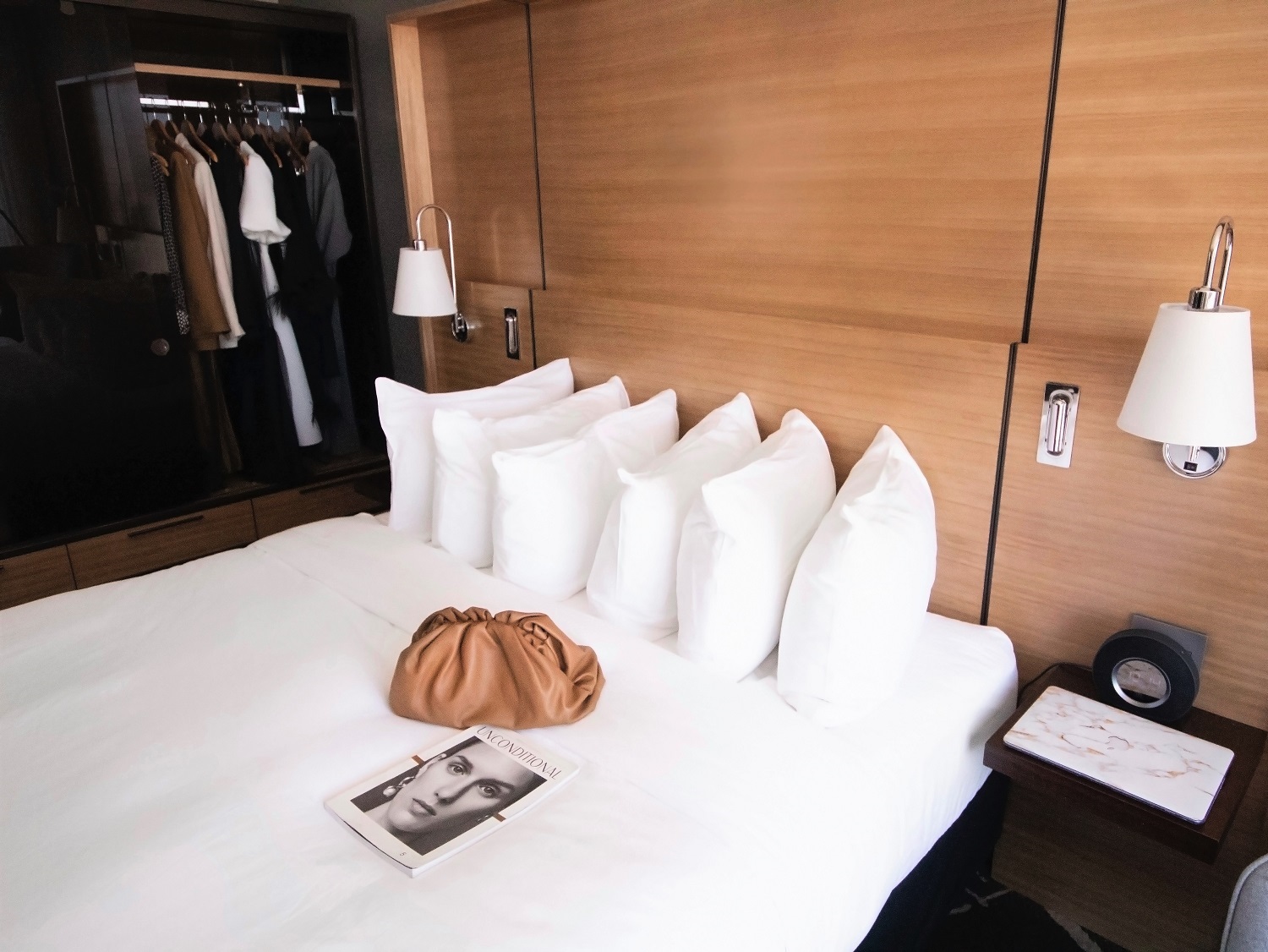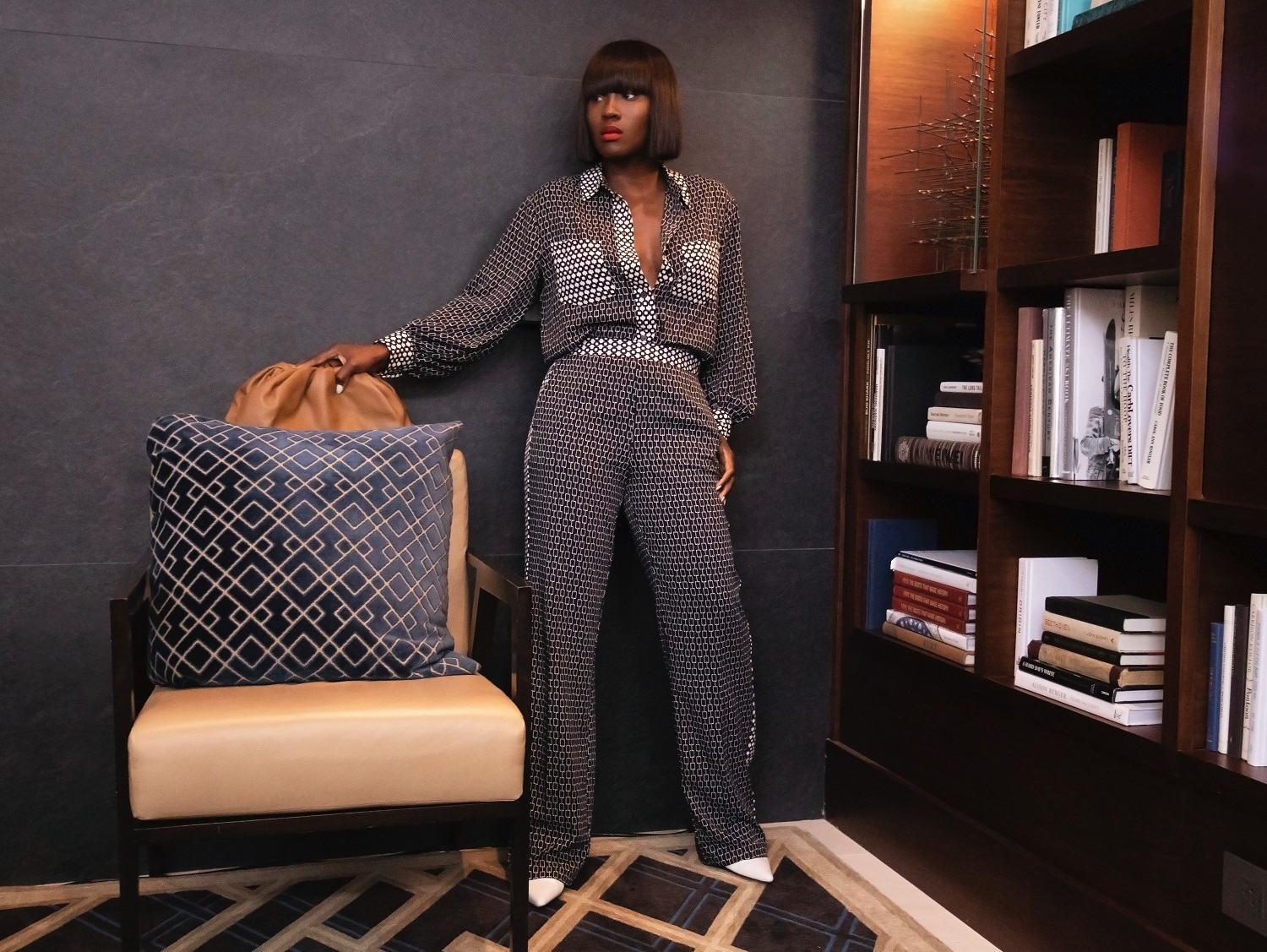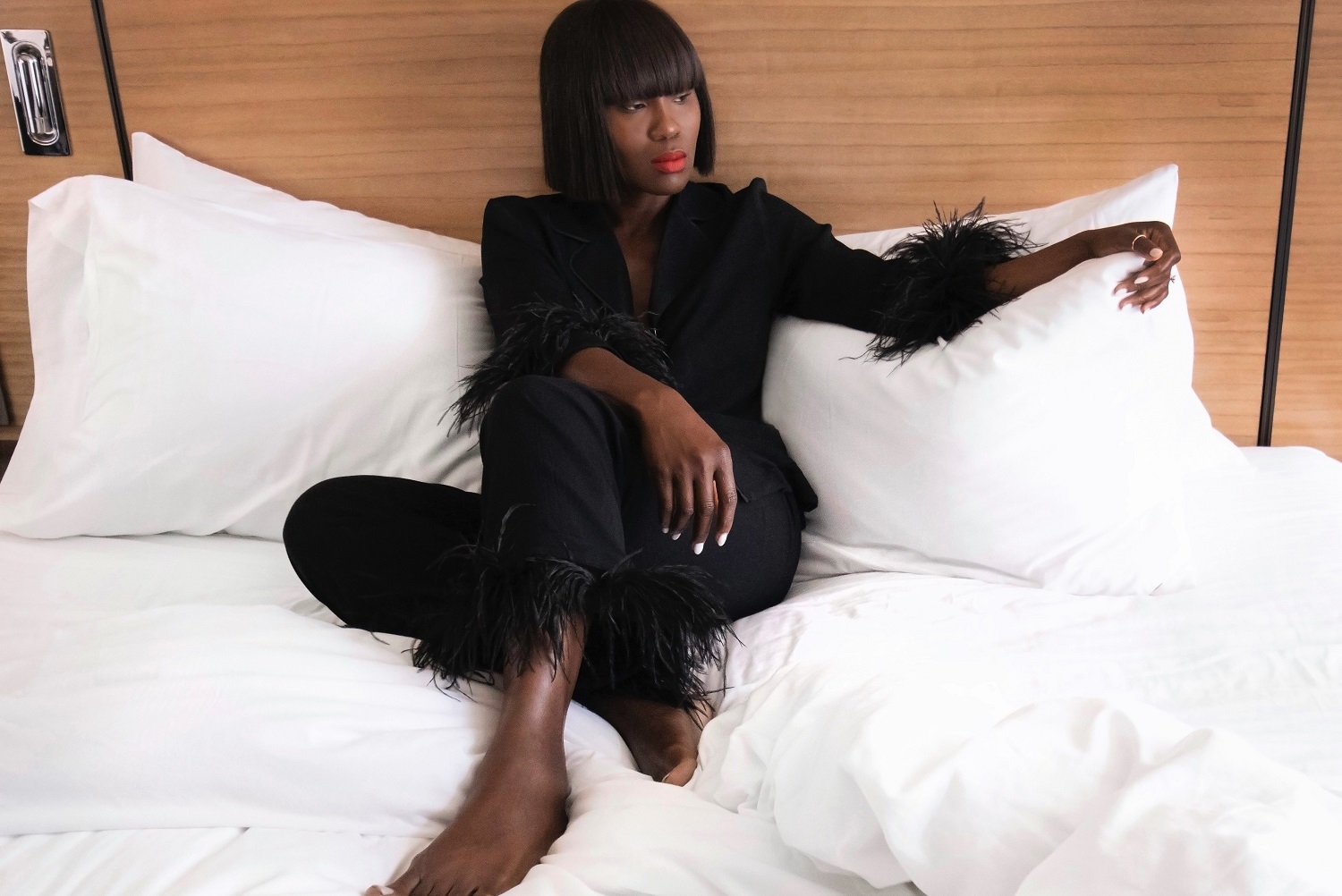 Thank you to the The Jacquard Hotel for partnering with me on this post.