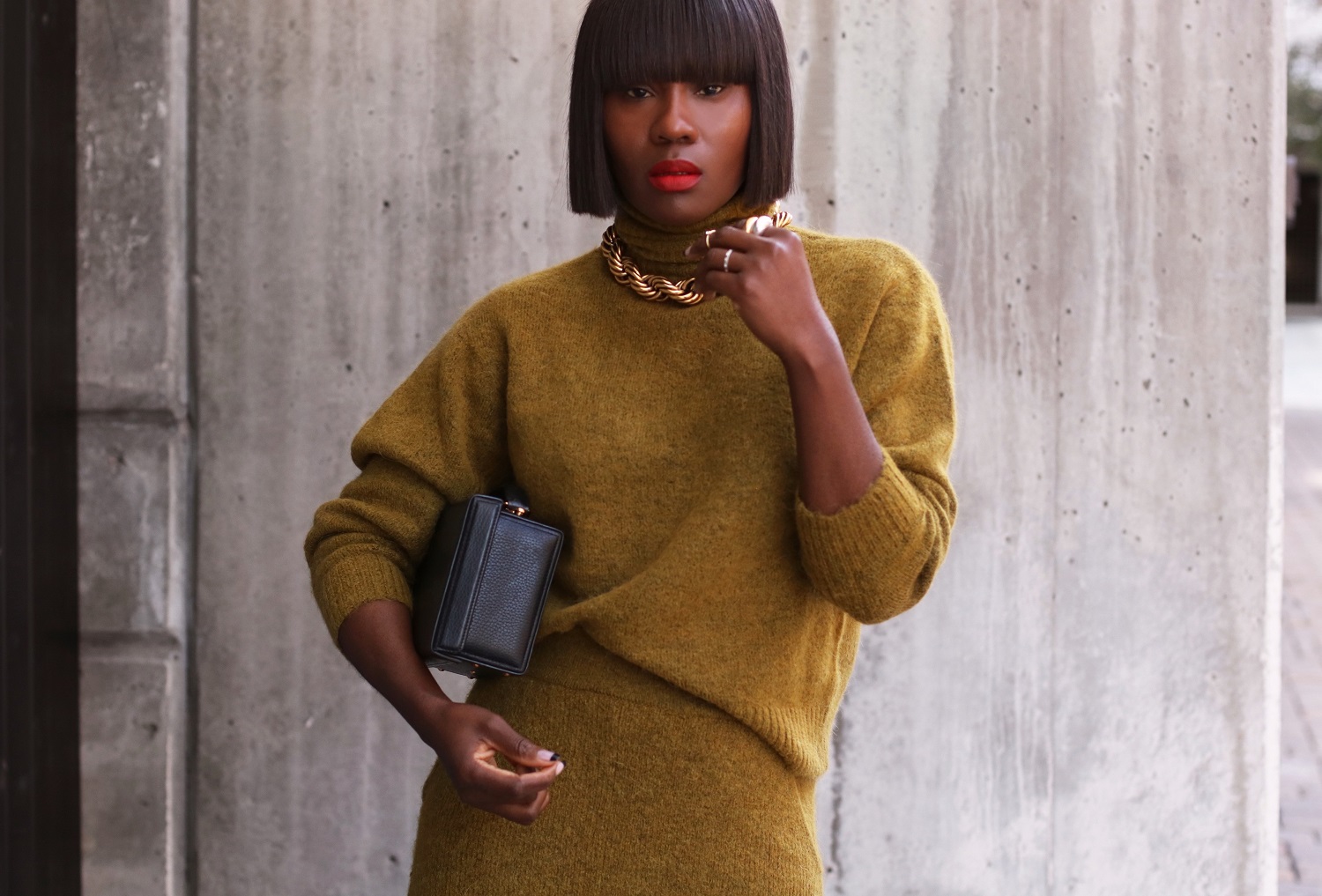 10/14/2019
Autumn Dress Code… Sweater Set
As the weather gets cooler, naturally the wardrobe gets heavier. Fall welcomes the styling of as many sweater pieces as humanly possible. That said, I"m sharing a couple sweater sets (comprised of a knitted skirt and sweater top) to add to your fall wardrobe.
Paying homage to one of my favorite decades, the 90s in today's post. A decade of grunge, bold chunky chains, combat boots and many more coveted iconic styles. Back to today's style post; went for a smart yet street approach and paired this lovely olive sweater set over a pair of white combat-style boots. I also adorned my sweater with a chunky rolled gold necklace, layered two bold finger rings and voila.
Well off I go! And thanks so much for stopping by… and catch you again soon!
A SWEATER SET OPTION CURRENTLY ON SALE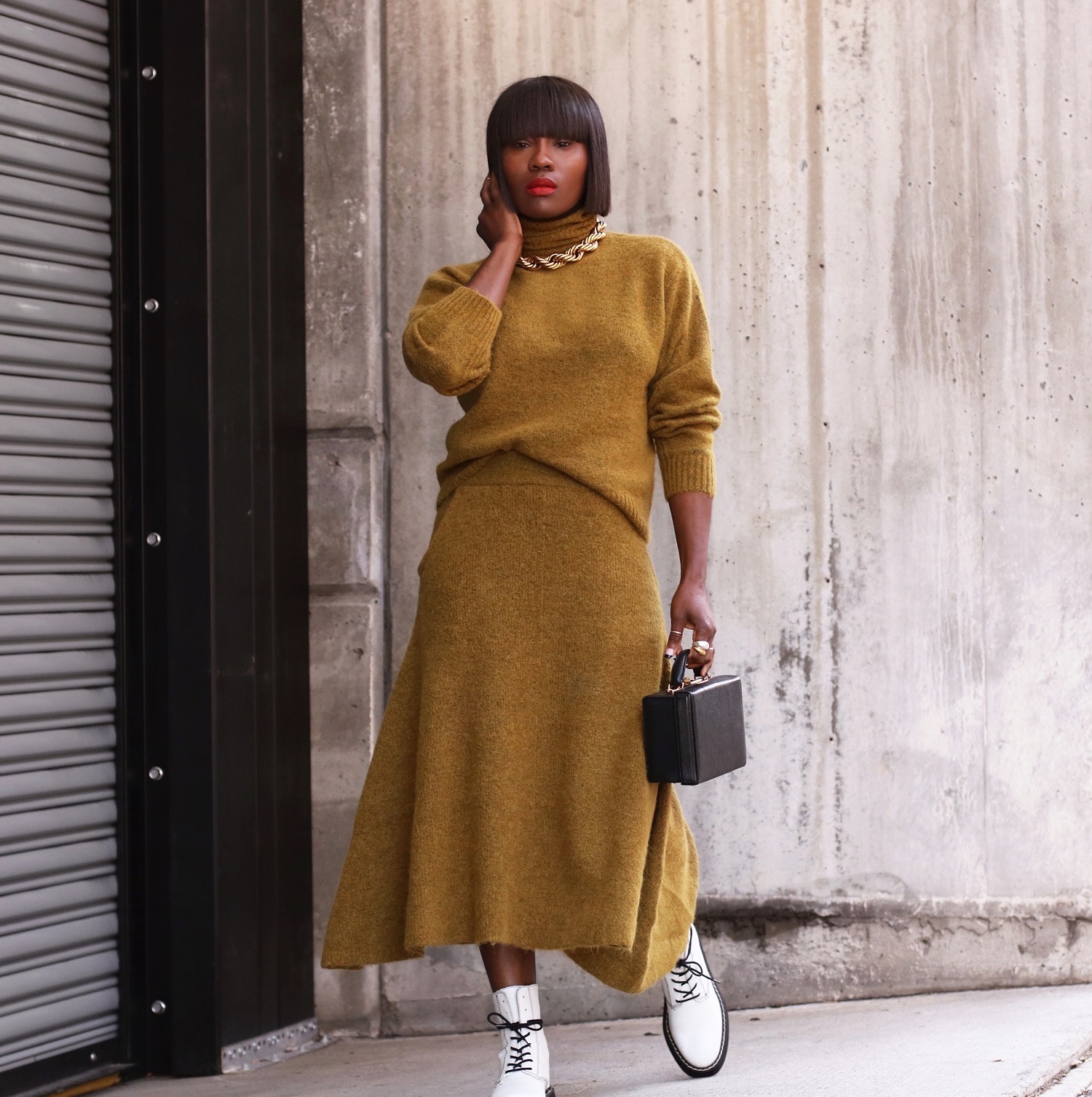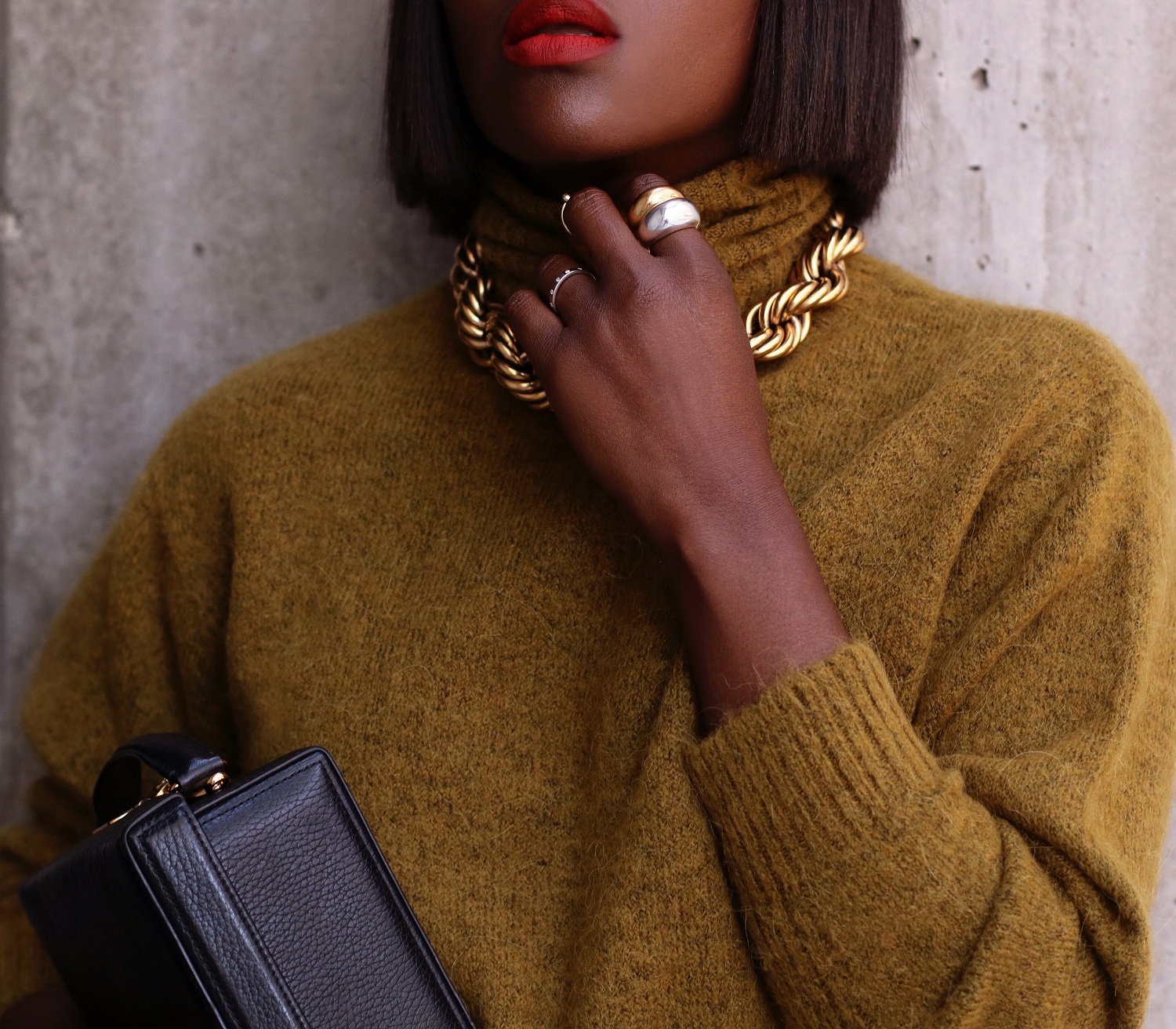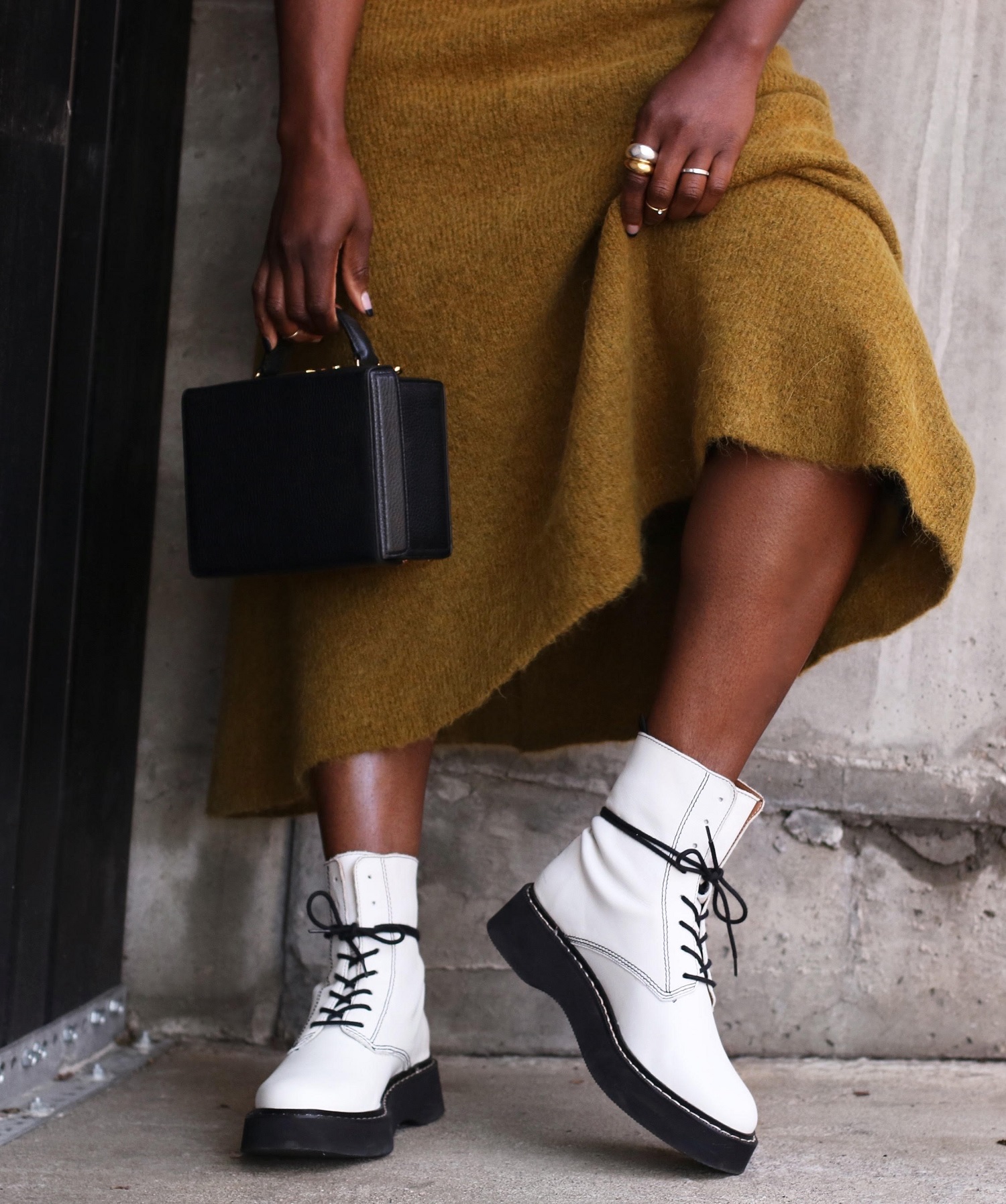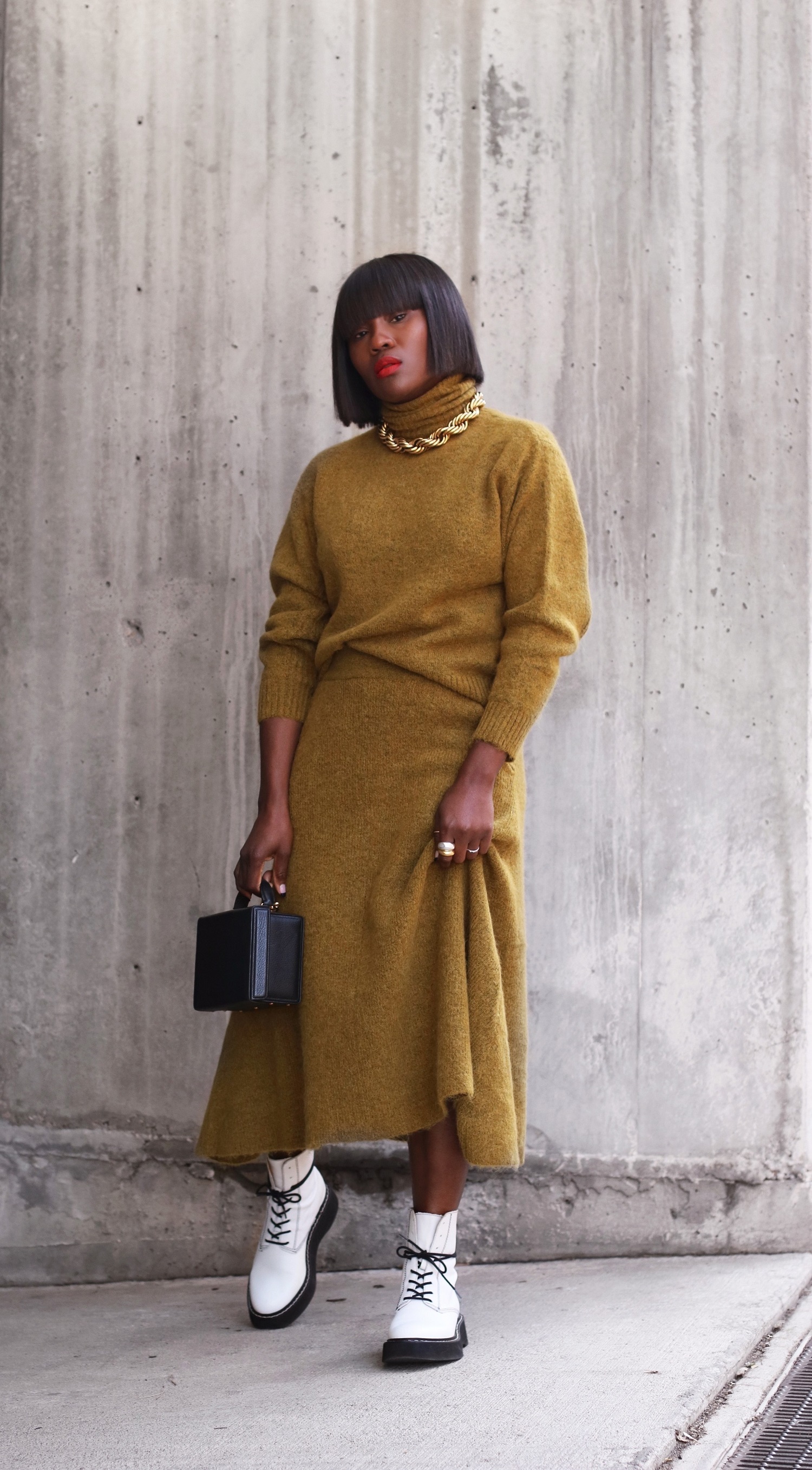 GET MY LOOK HERE
Olive Green Turtleneck Sweater HERE | Olive Green Sweater Skirt HERE | Black Box Bag HERE | White Combat Boots (By ZARA), Get The Look HERE | Chunky Gold Rolled Necklace (By Brinker & Eliza), Get The Look HERE & HERE |