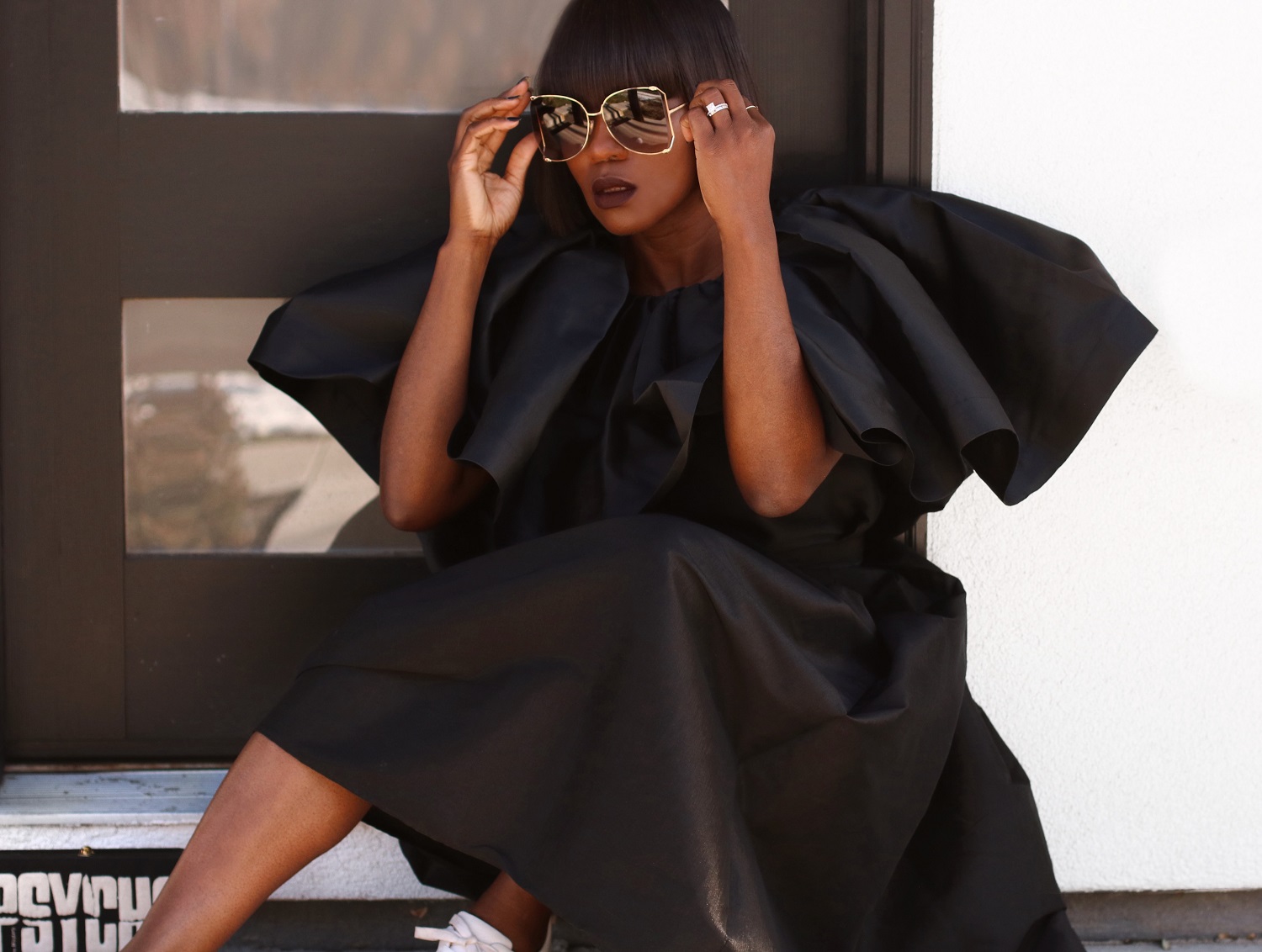 11/04/2019
Black On Black||Voluminous Ruffled Sleeves
Though Halloween has come and gone, my love for all things black is forever. I haven't styled nor shared a voluminous piece in a while and this bold black top cured me of my recent urge. Styled over a full black skirt marries the two pieces together beautifully. The banded waistband flatters at the waistline and gives a lovely break to the overall exaggerated ensemble.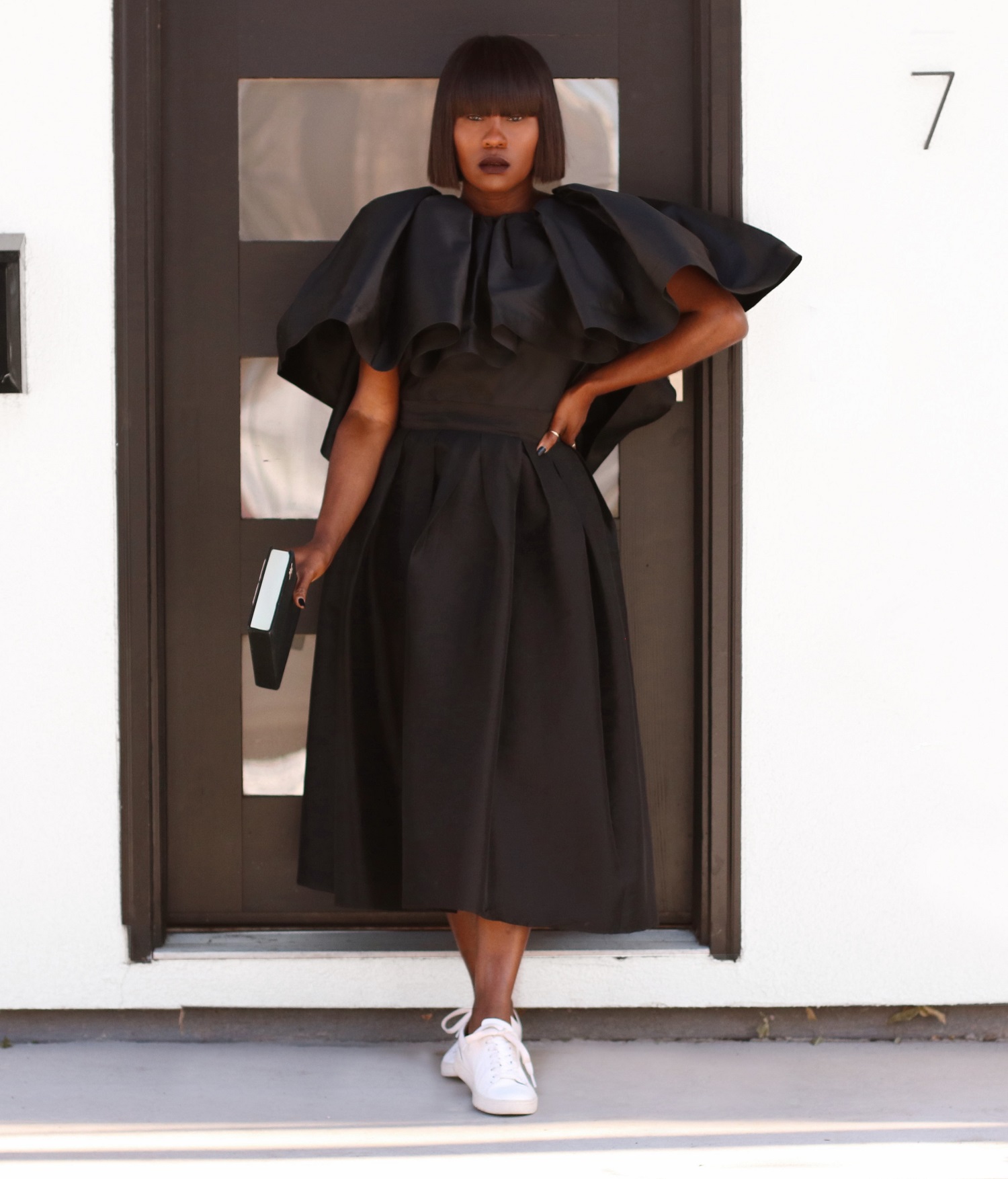 Get My Look Here
Black Ruffled Satin Top HERE | Black Full Skirt HERE | Black Book Style Clutch (By Olympia Le-Tan and This Version Is Sold Out), Find Some Similar Options HERE, HERE, HERE & HERE | White Sneakers HERE | Oversized Butterfly Style Sunglasses HERE | Gold Nameplate Ring HERE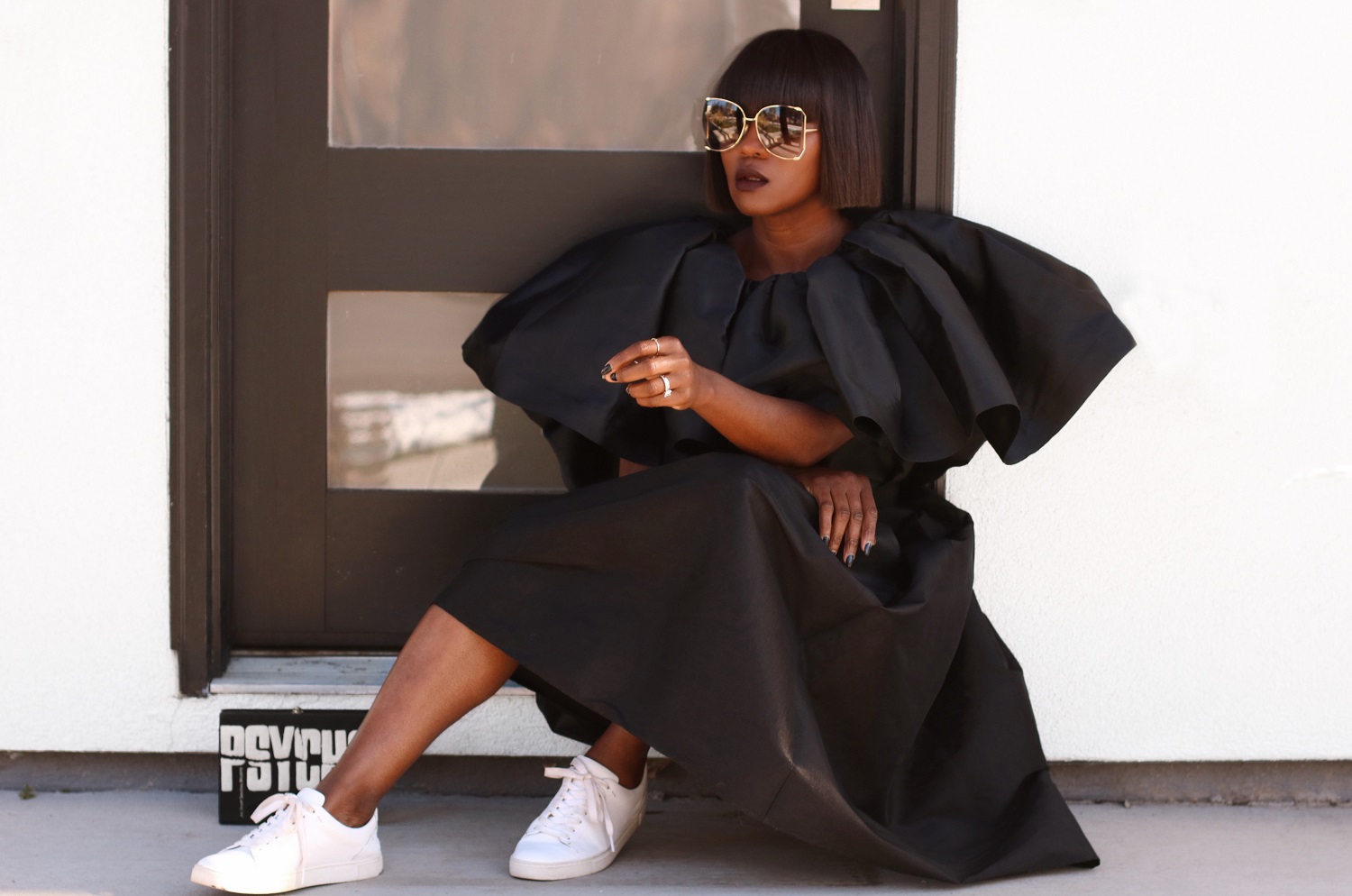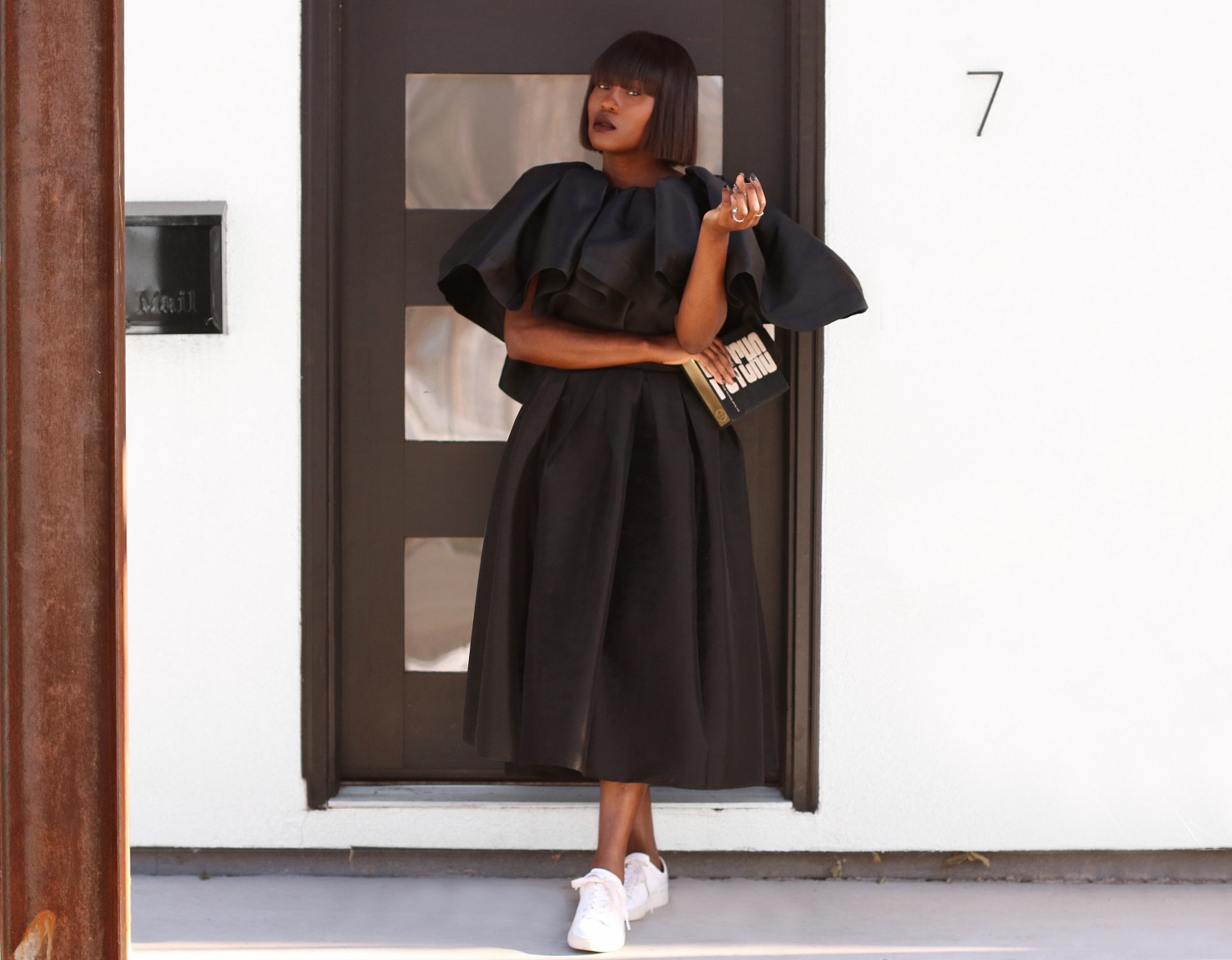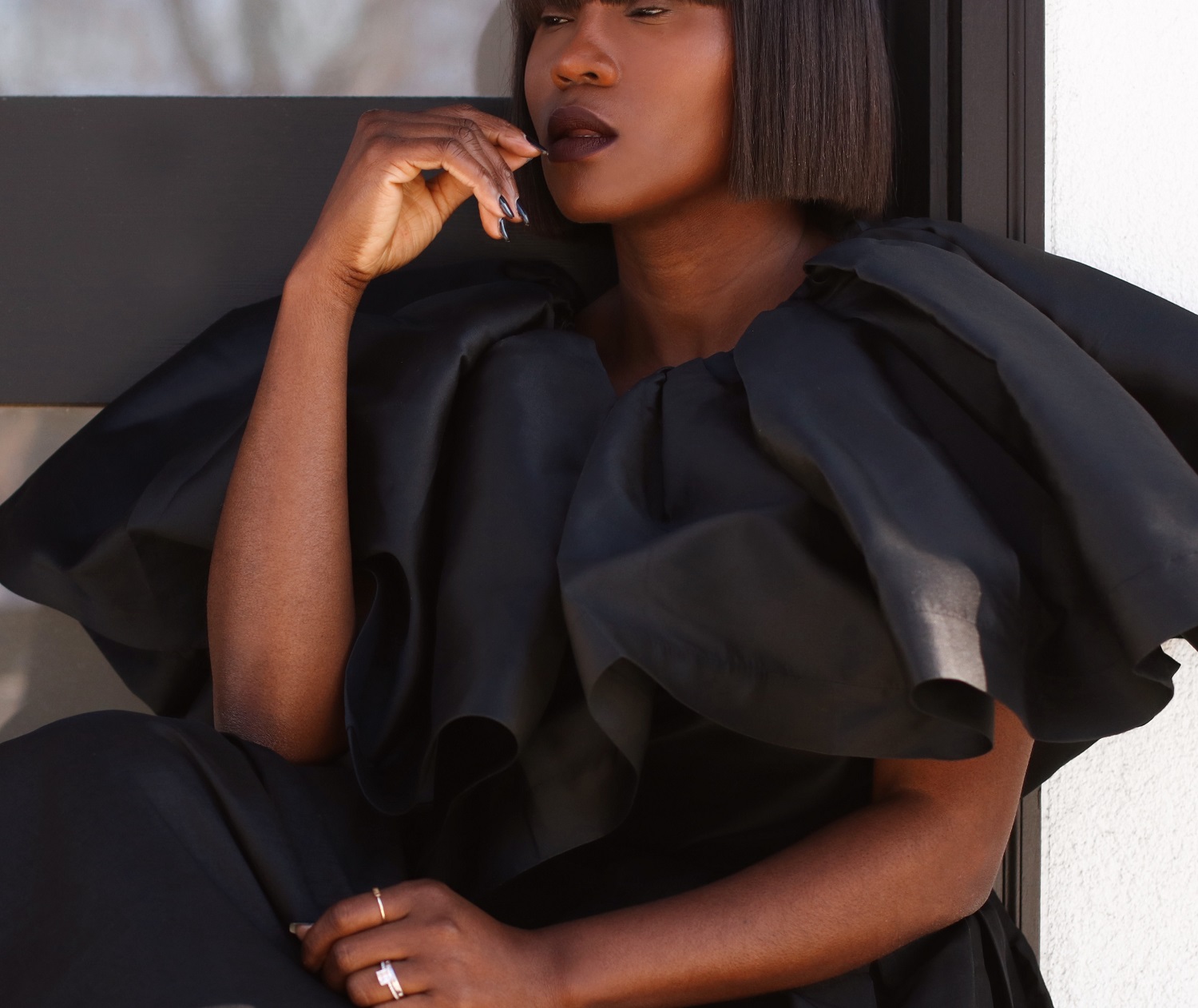 Reminiscing on the days I enjoyed styling fun exaggerated tops, I scouted many online retailers for a few more beautifully crafted tops. It's never too early to start planning what to wear to those countless holidays functions to come.
More Voluminous Tops

On My Lips
I went with two dark shades of matte lip colours to achieve the look. I lined my lips using Lonely Heart Velvet Matte Lip Pencil By Nars and finished with the Black Cherry Stain (finishes matte) from the Sephora line in the middle.
Well off I go! And thanks so much for stopping by… and catch you again soon!