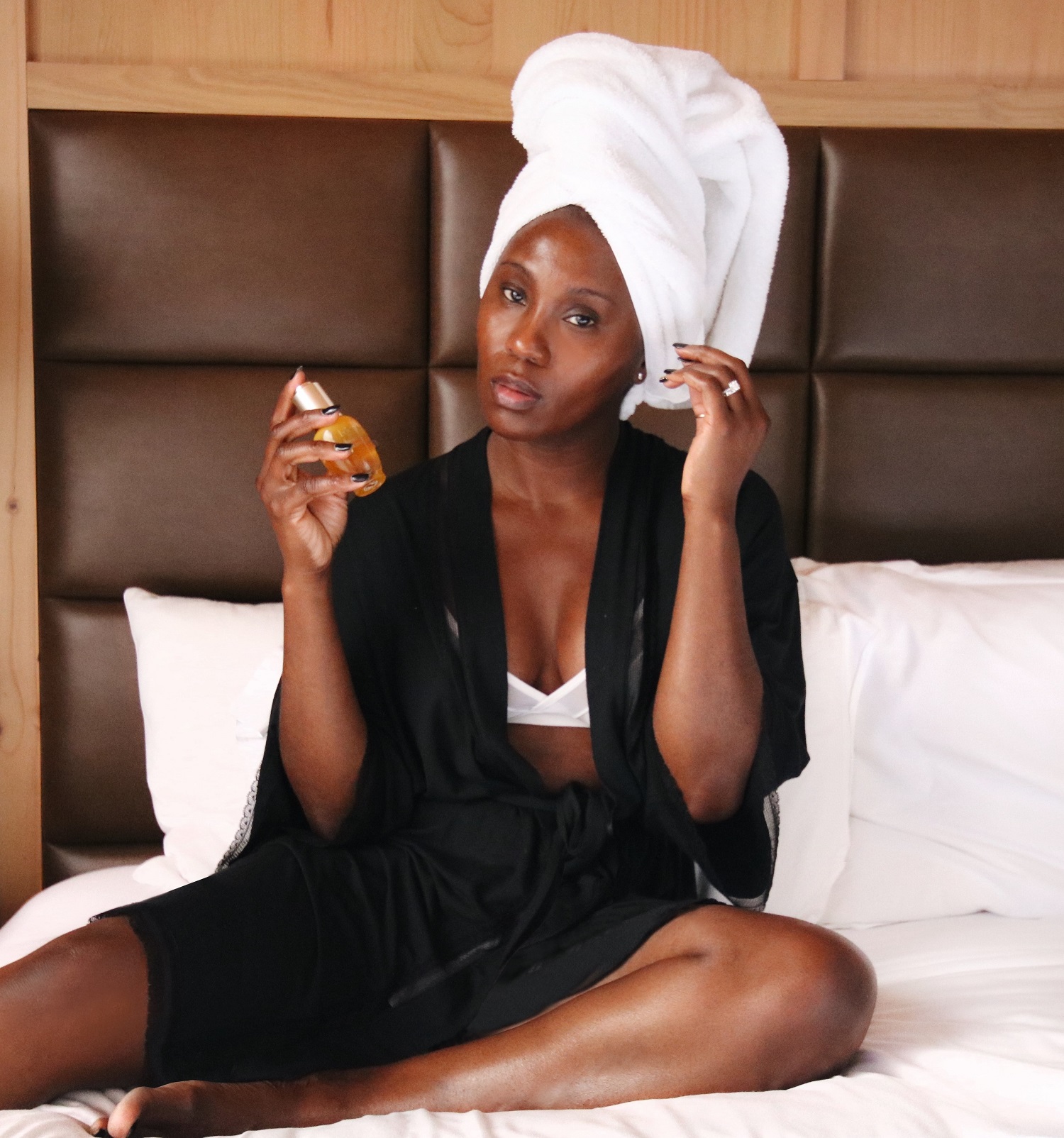 10/30/2019
The Benefits Of Adding A Face Oil To Your Beauty Regimen || Walmart
Shot In Collaboration With The Walmart. All Words Are My Own
If you believe adding oils to your face might increase the chances of breaking out, clogging your pores and other skin myths you might have, it's time to put those worries to rest. Contrary to many beliefs, face oils might be the missing step to that glowing radiant face you're striving for. Two weeks ago I introduced L'Occitaine Immortelle Divine Youth Oil to my face and I absolutely love it. I have also partnered with Walmart to share the many benefits of this gem.
In case you missed it, I recently shared a beauty post (HERE) highlighting my skin care regimen. And I love the fact that I'm able to shop all my beauty products at Walmart. With their Here For Every Beauty section you're able to shop their endless selection of beauty and skin care products and more.
Why Do I Love This Face Oil?
L'Occitaine Immortelle Divine Youth Oil is a plant based formula (rich in Camelina Seeds Oil, Muscat Rose Bush Oil, Organic Onager Oil, Apricot Oil) which are a few key ingredients in slowing the aging clock as well as fighting many visible signs of aging. With continued use, the skin along the face and neck area appears more replenished, plumped, even-toned, firm, and most importantly it prevents and fights wrinkles along those areas. Though, this formula is a bit of a splurge, a bottle should last quite a while as you will only need a few drops at a time.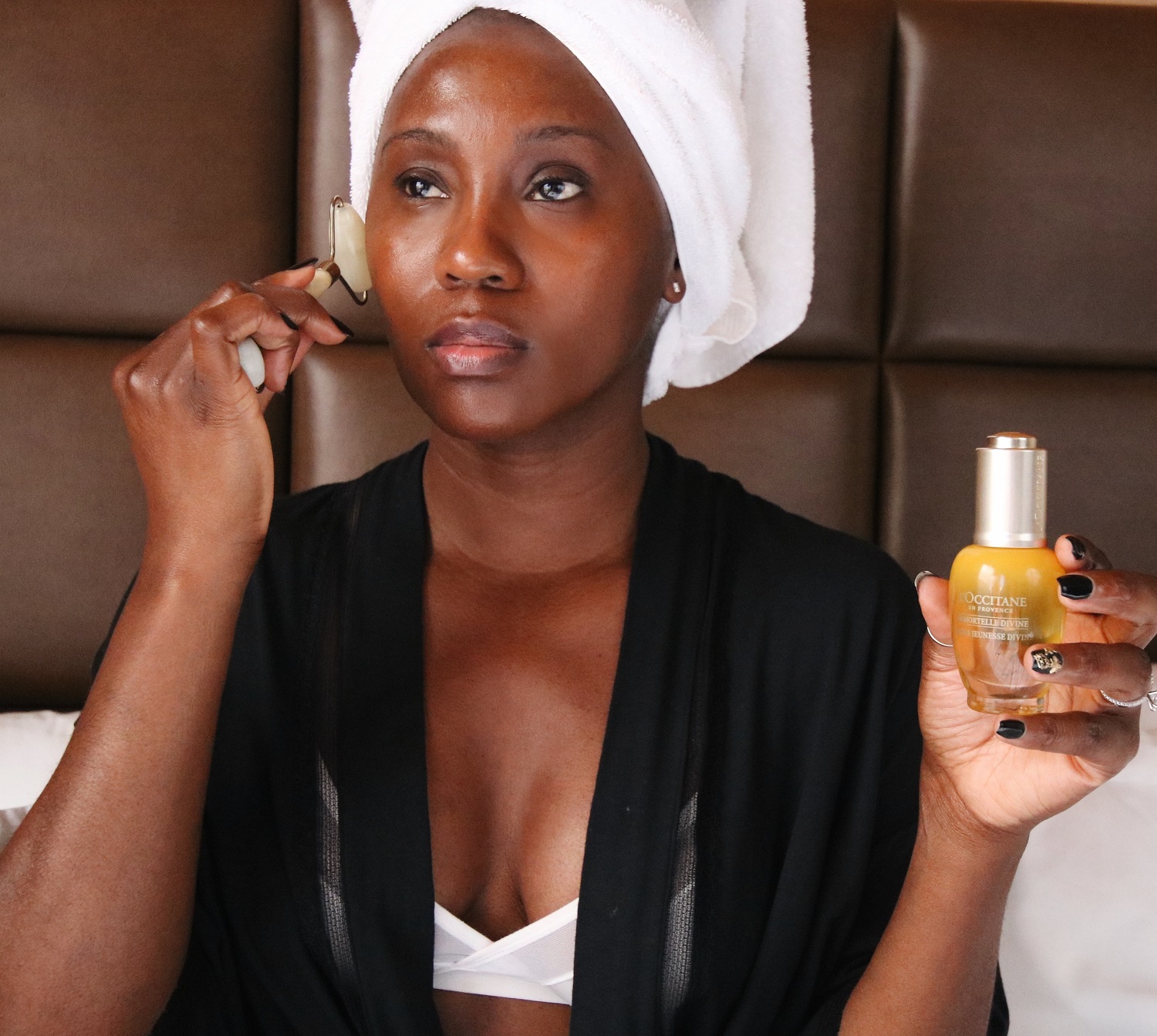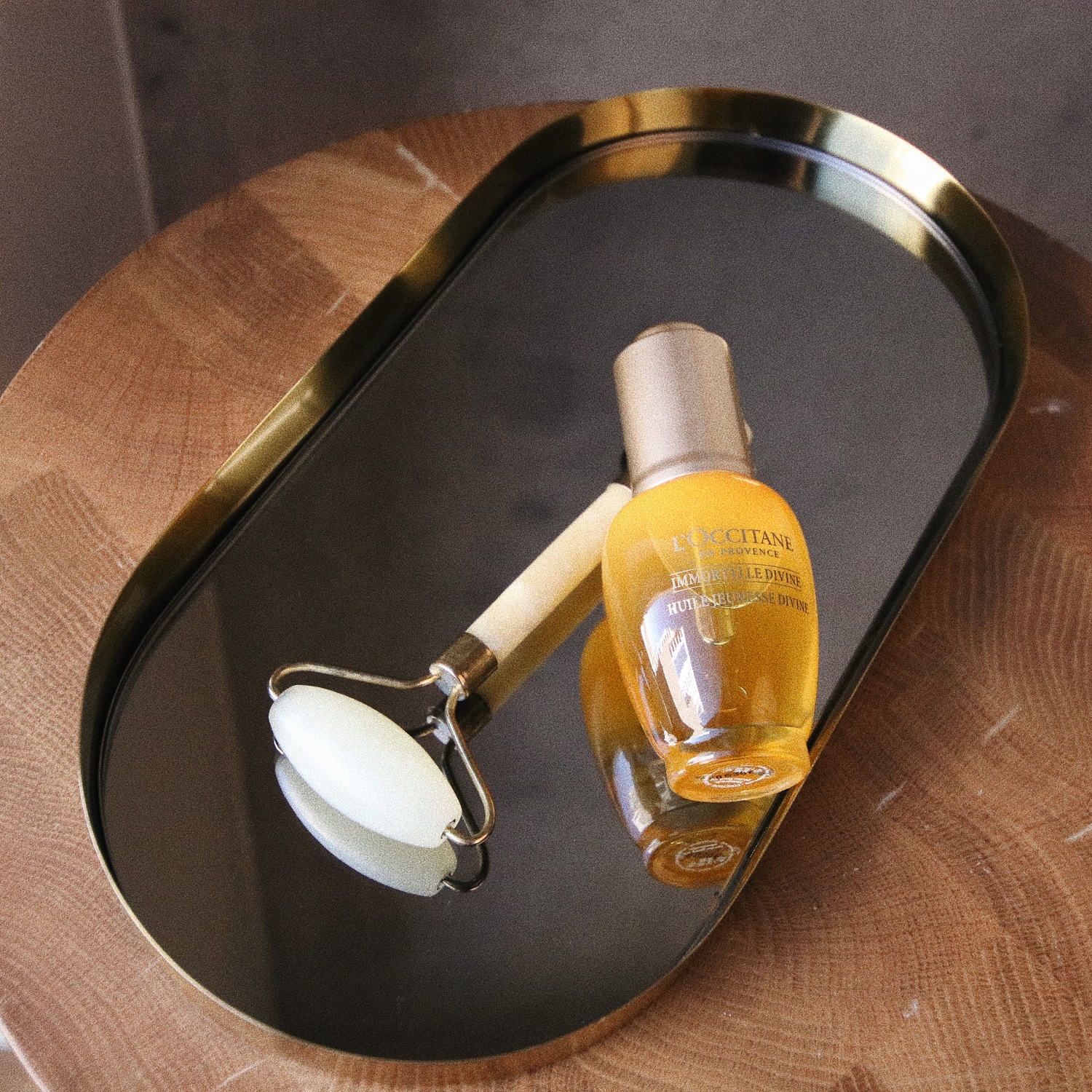 L'occitane Divine Youth Oil (Day/Night Formula)

L'occitane Immortelle Overnight Reset Oil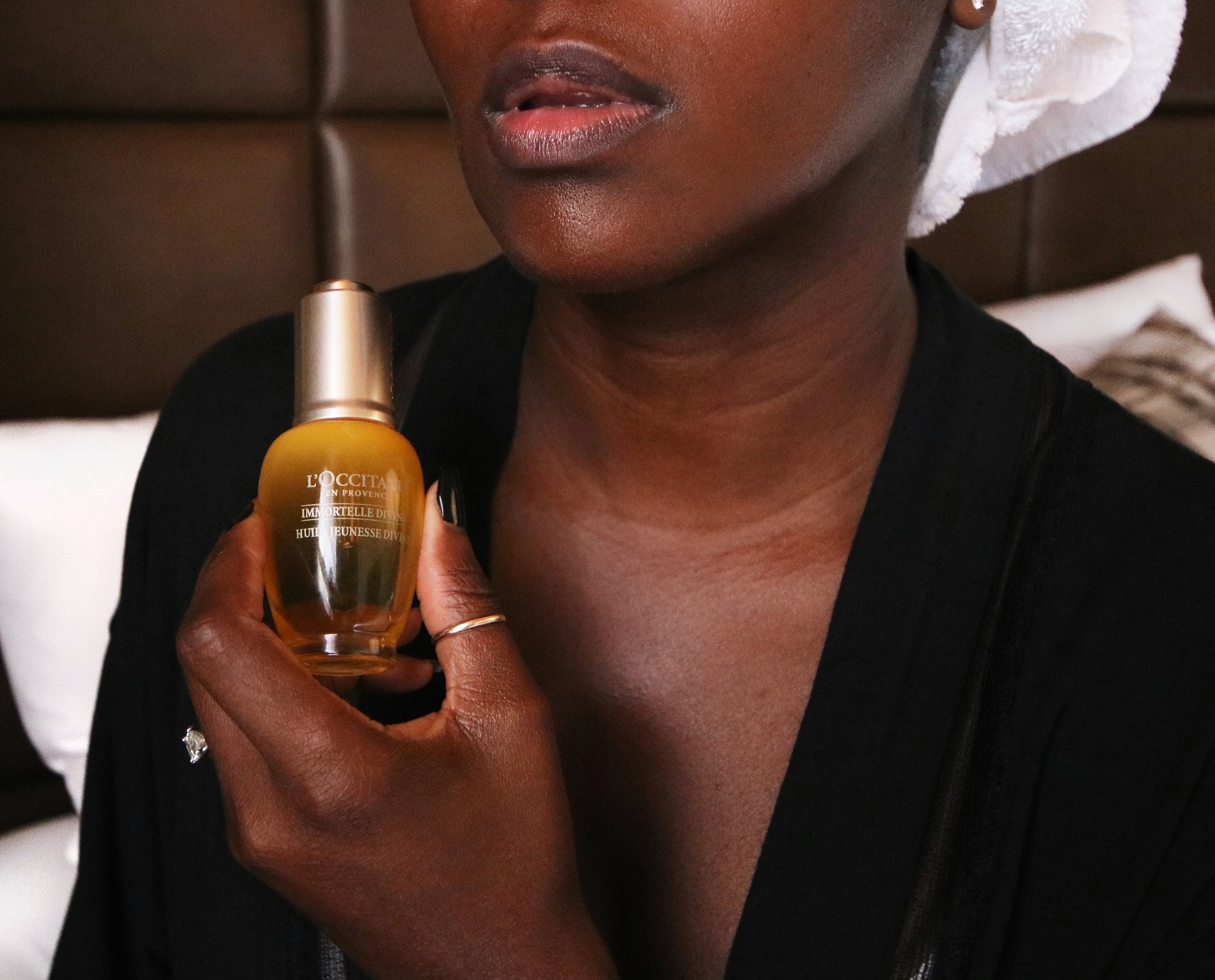 Other L'occitane Beauty Products To Consider

A Face Rollers To Consider

Well off I go! And thank you for stopping by… catch you again soon!