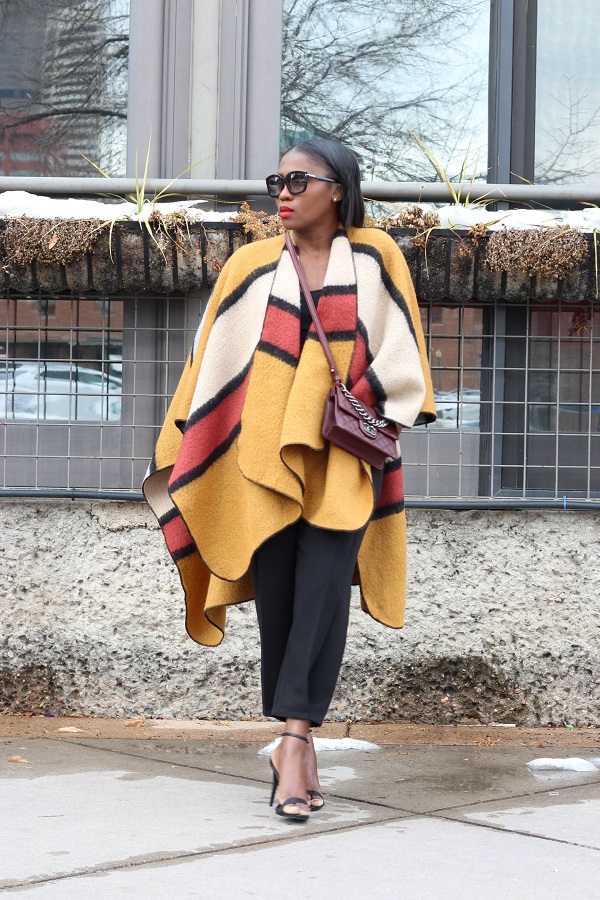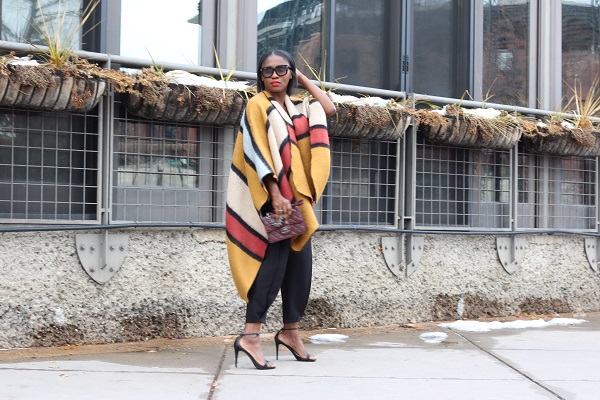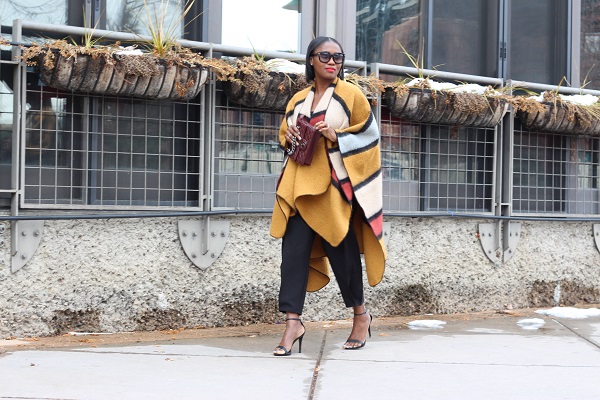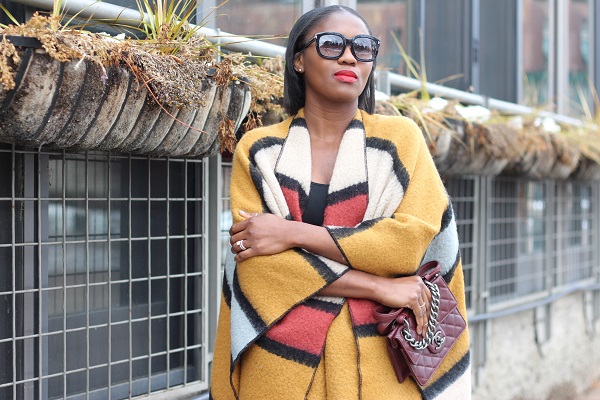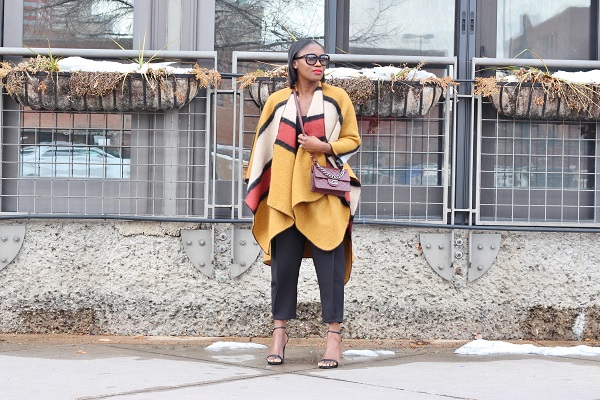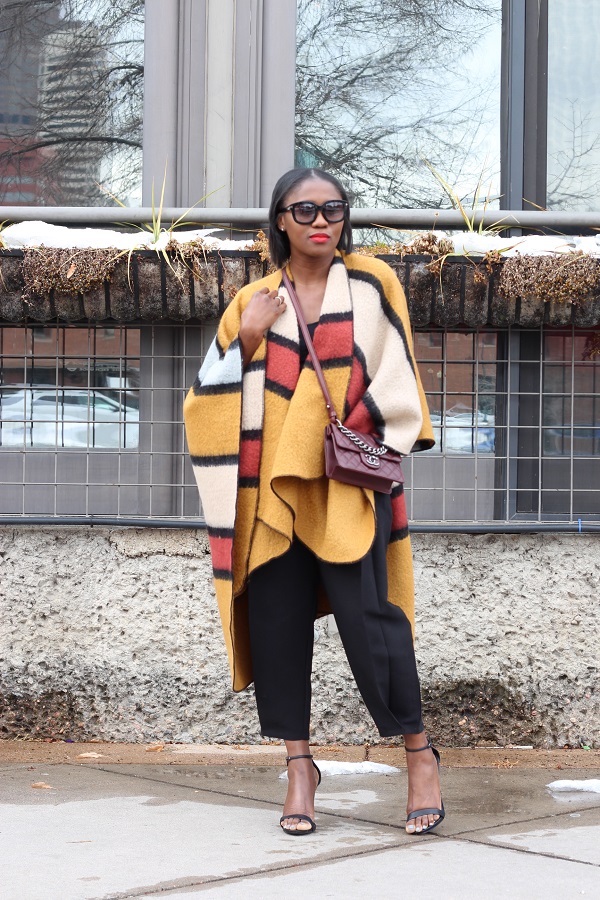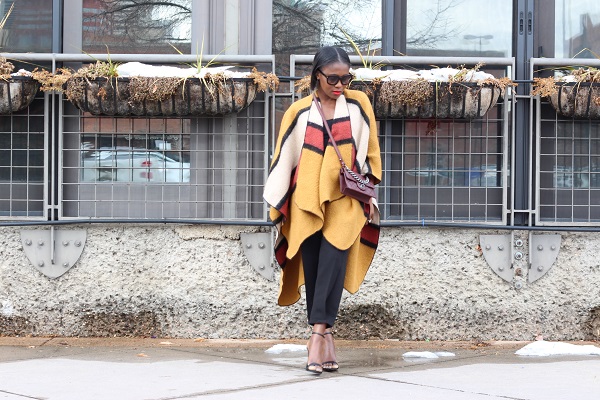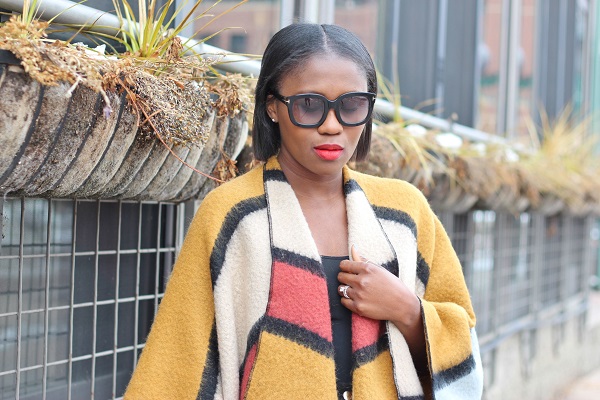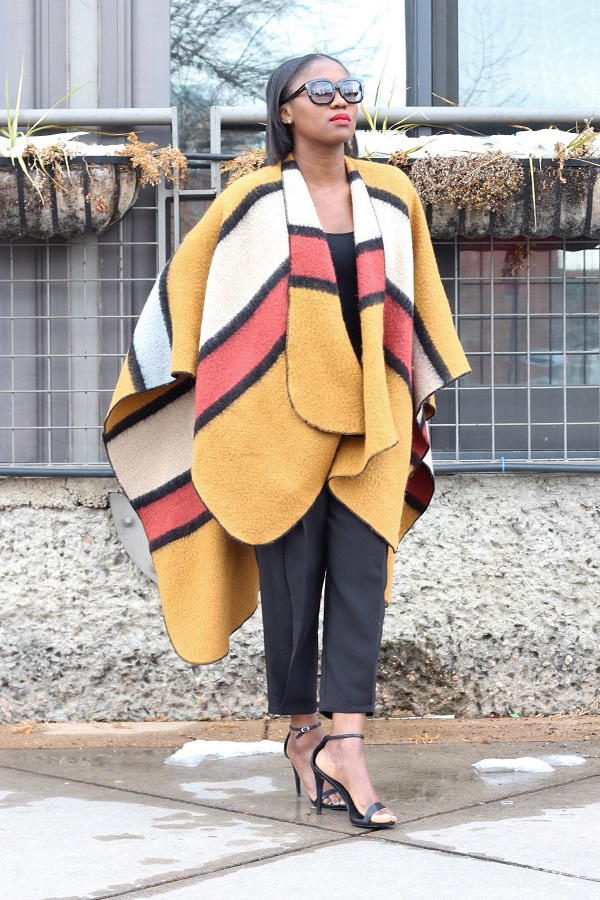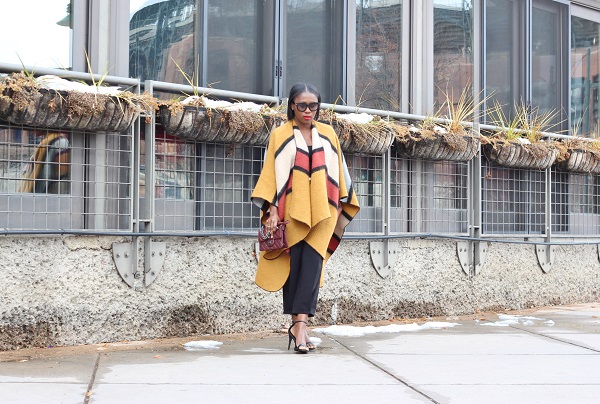 Cape: Chicwish, more options Here, Here, Here, & Here
Tank: Theory
Pants: Need supply
Sunglasses: Tom Ford
Bag: Chanel, get the look Here & Here
Shoes: Steve Madden
Lips: Nars Mysterious Red
Nails: "Over The Moon" by Butter
Hello!
It's wednesday, that means it's just 2 days before Christmas, yes!
I am all about comfort and warmth with today's post.
Of course there are those days I wish I could leave home wrapped in a blanket, well on this day I definitely did so but in the chicest way possible.
I love this cape/blanket, so warm, fun and it's sure to add some pop to one's day.
Well, off I go!
Thanks for stopping by,
Ranti