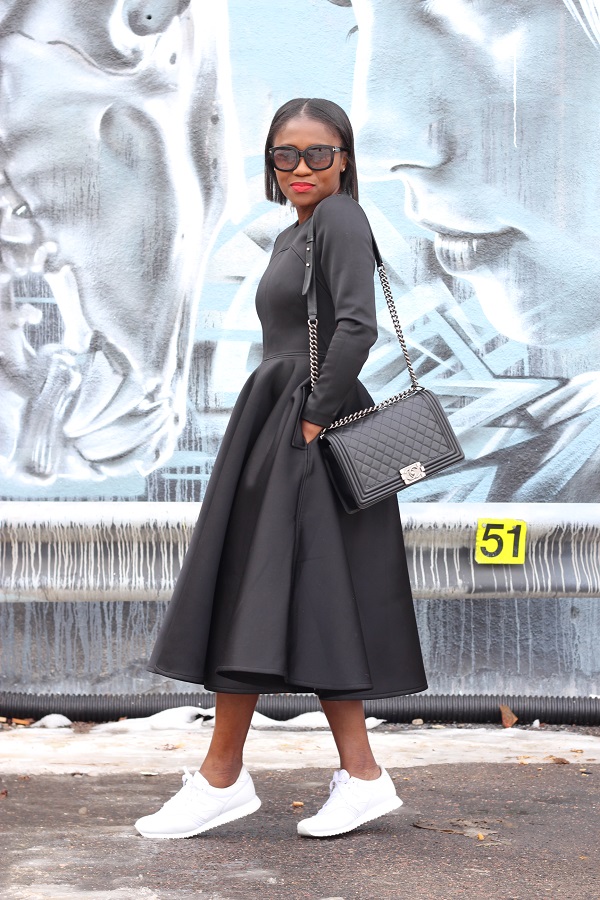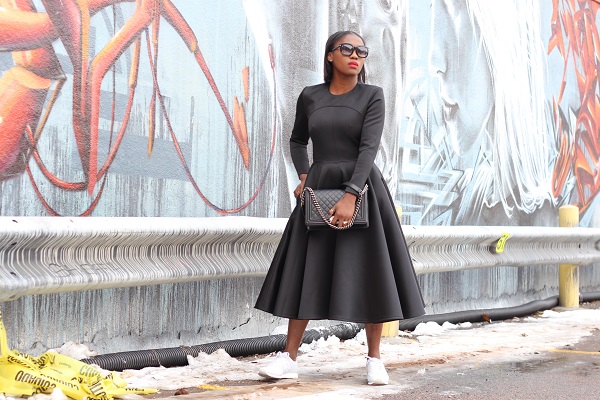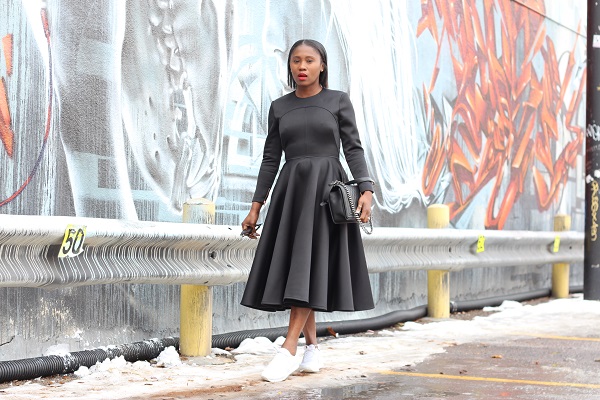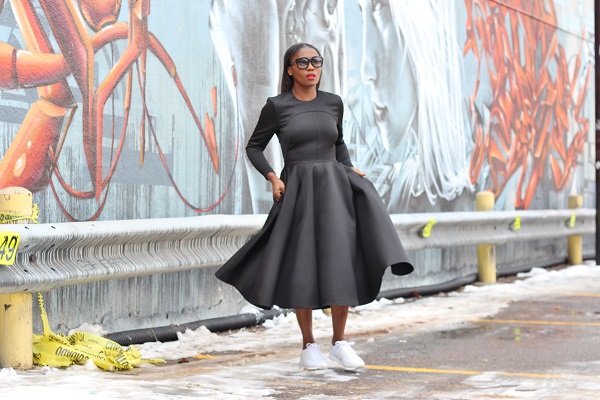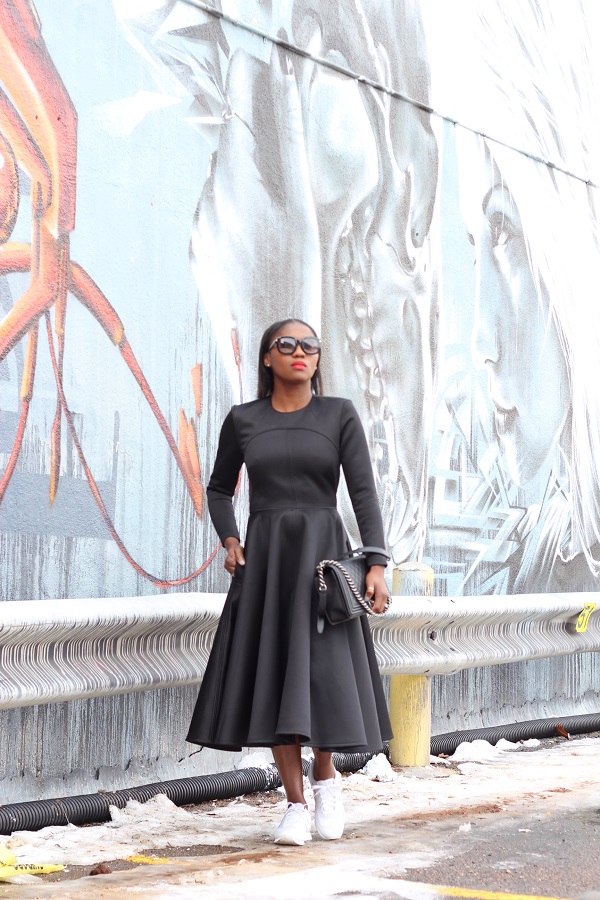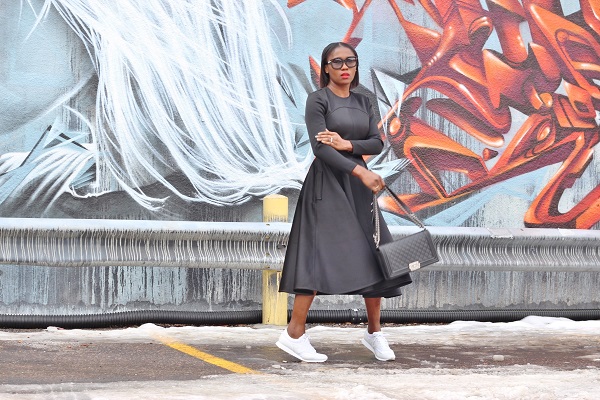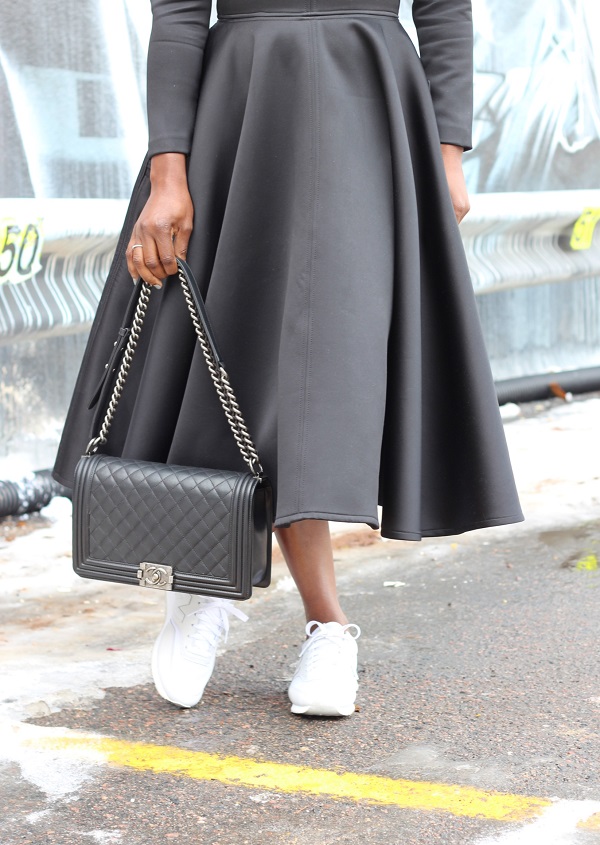 Dress: Asos WHITE
Sunglasses: Tom Ford
Bag: Chanel, get the look Here
Shoes: New Balance
Lips: Nars Mysterious Red
Nails: "Over The Moon" by Butter
Happy Monday all!
I hope all had a wonderful weekend.
What do you do when you have cool dress you're dying to wear but refuse to wear heels due to the melting snow on the ground? You make the look fresh by pairing it a simple pair of sneakers that's what.
Well, off I go!
Thanks for stopping by,
Ranti