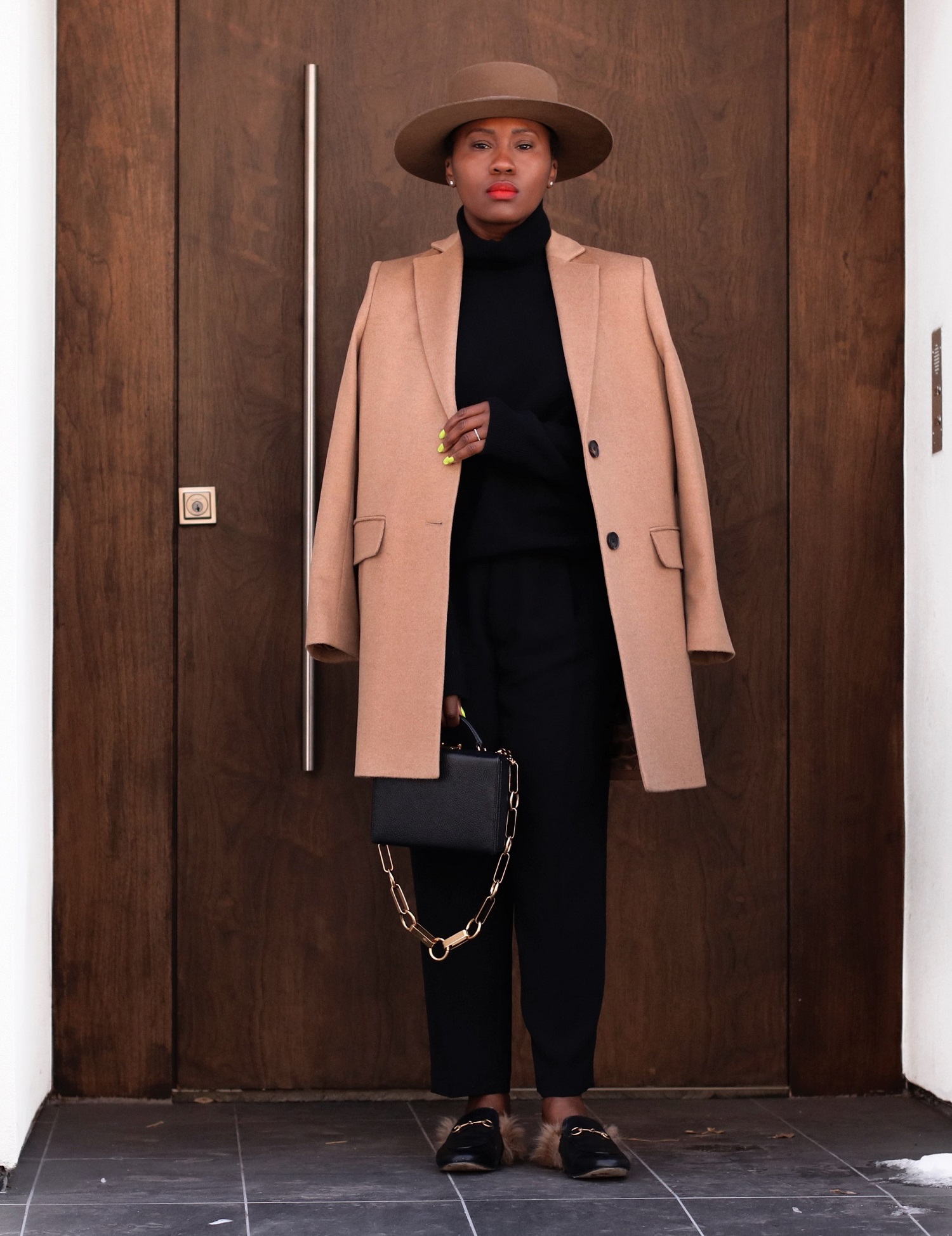 02/28/2019
CASHMERE FEELS…CAMEL TONES
I can't express how much I love the mix of camel and black tones, it's a combo I experimented with more this past fall to this current winter season and I can't get enough. I love how camel hues seems to lessen how harsh wearing all black can be.
In today's post, I added this cashmere sweater to the mix and what a game changer. Cashmere can definitely be an investment piece but well worth it. This Cashmere sweater is quite luxurious in texture and rich in quality. I can't rave enough about it. It's a piece I'm happy to own knowing it'll be in my wardrobe for years to come.
Wearing: Black Cashmere Sweater + Camel Hair Car Coat C/O Brooks Brothers. Shop Similar pieces below.
Thanks so much for stopping by and love to catch you here again soon!
xx, Ranti