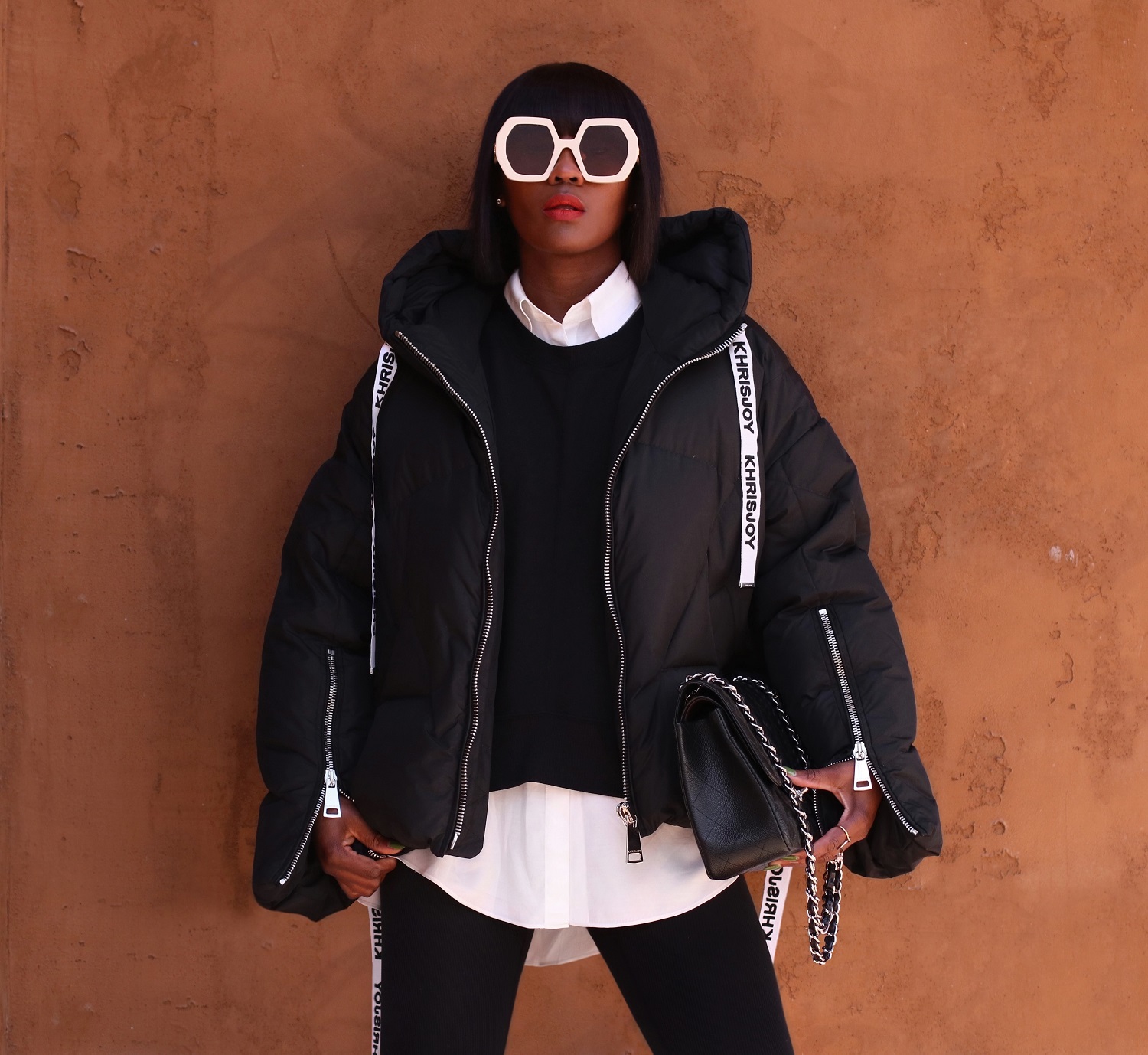 01/29/2021
Casual Friday || Black & White Style
Shot In Collaboration With Nordstrom. All Words Are My Own.
__
I have been shopping more lounge and casual pieces lately, I can't seem to help myself. During one of my many Nordstrom online shopping runs, I found myself shopping for similar pieces to the styles I currently own by Zella because I've become a really big fan of the brand.
I bought the Zella Nola Amazing sweatshirt in grey recently and immediately fell in love with it for mainly one reason, it's lined using a plush fleece fabric that feels heavenly against the skin. It's described as cropped within the details, but I find it hits right above the hips with a slightly longer hemline at the back area. It's lightly structured, making it easy to style with other pieces I own. It has slowly become one of my favourite casual pieces.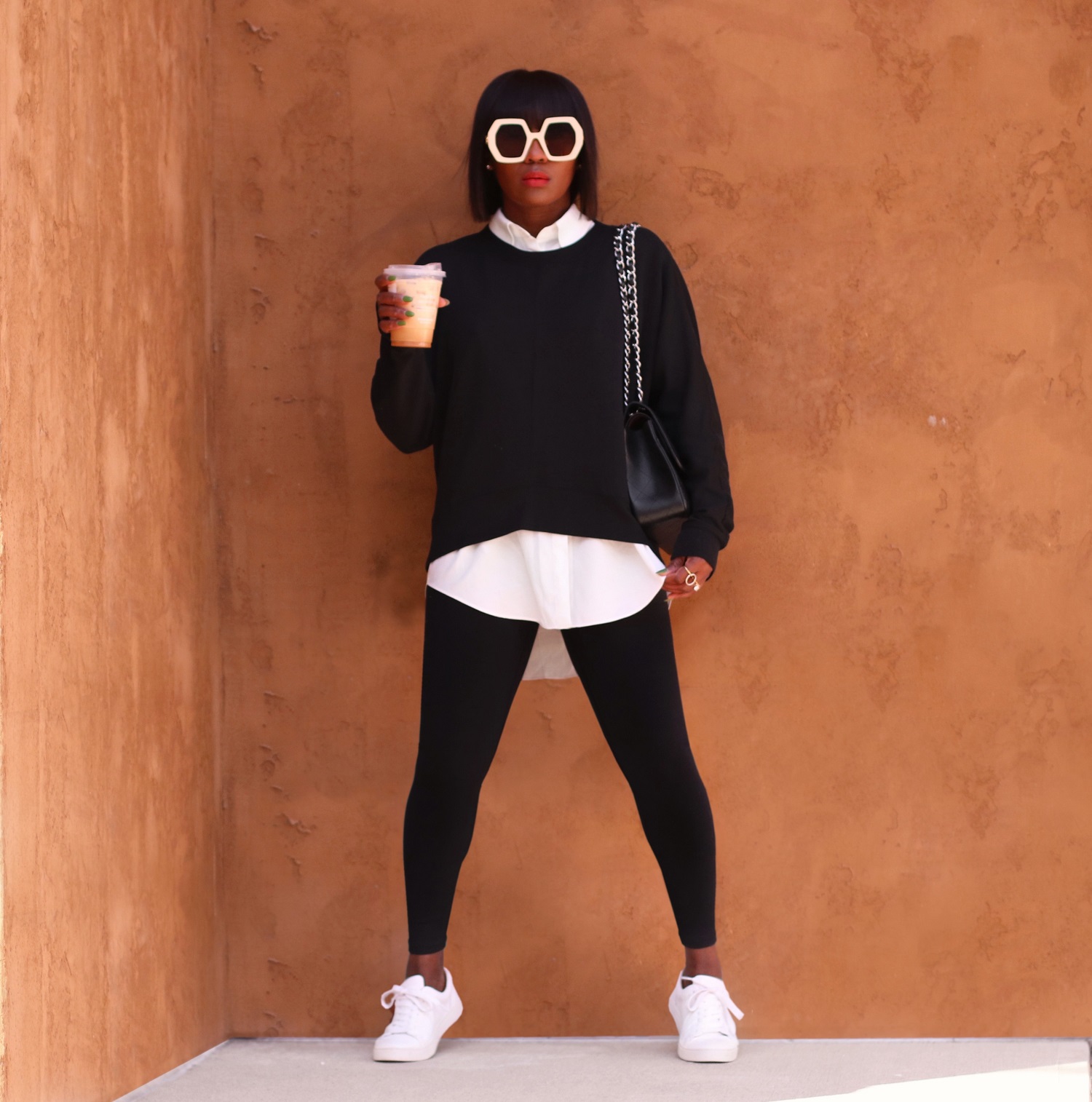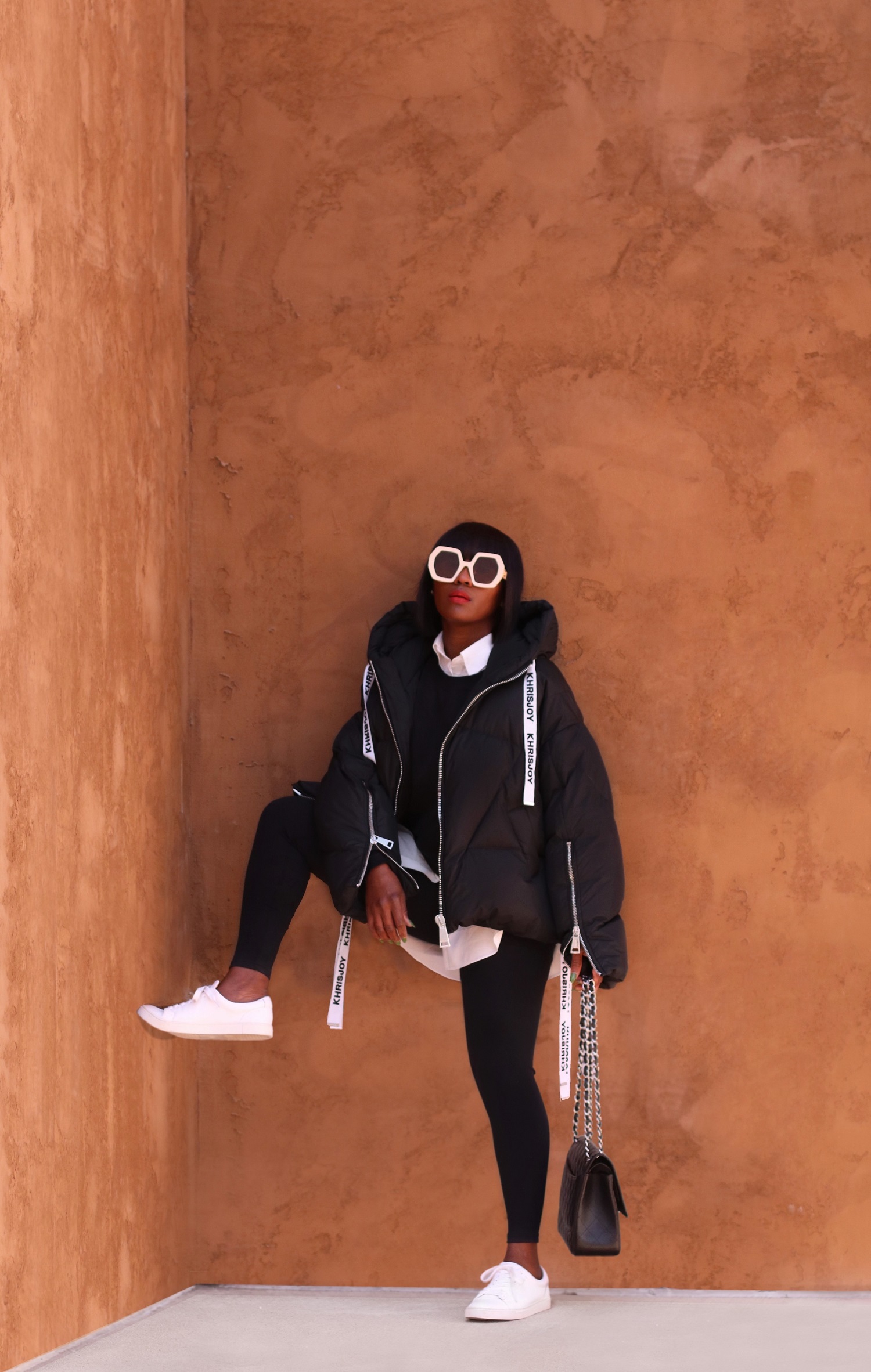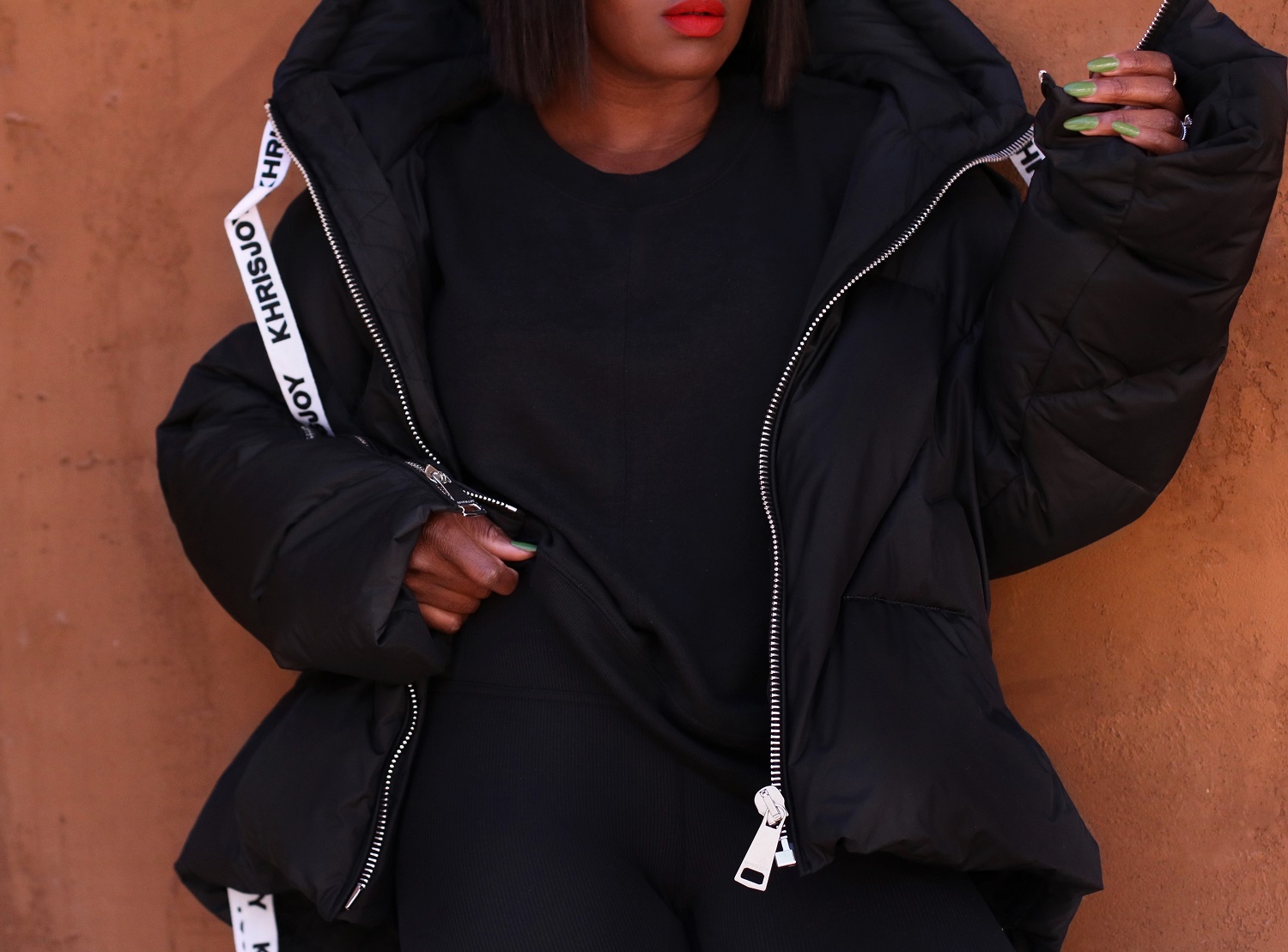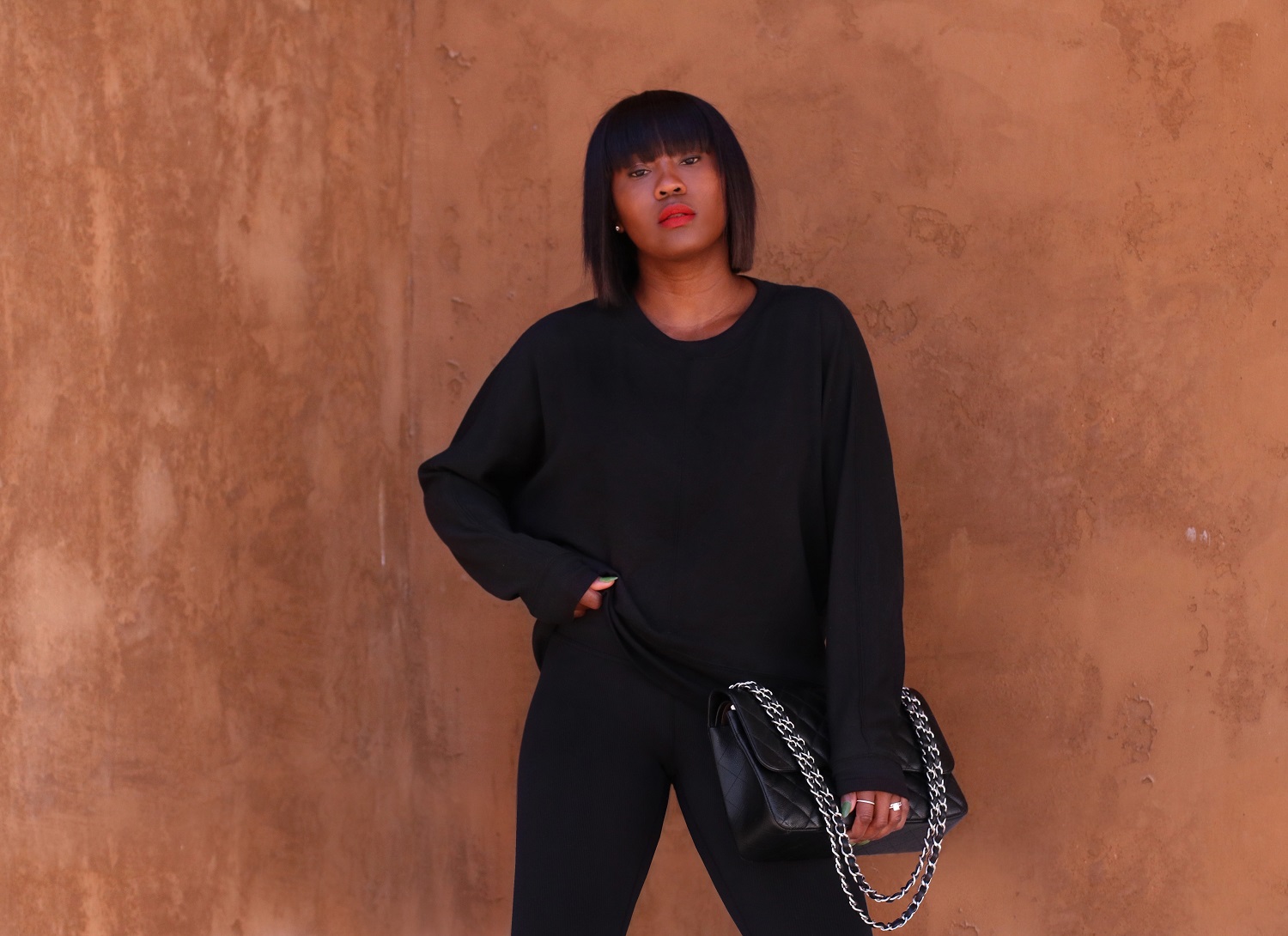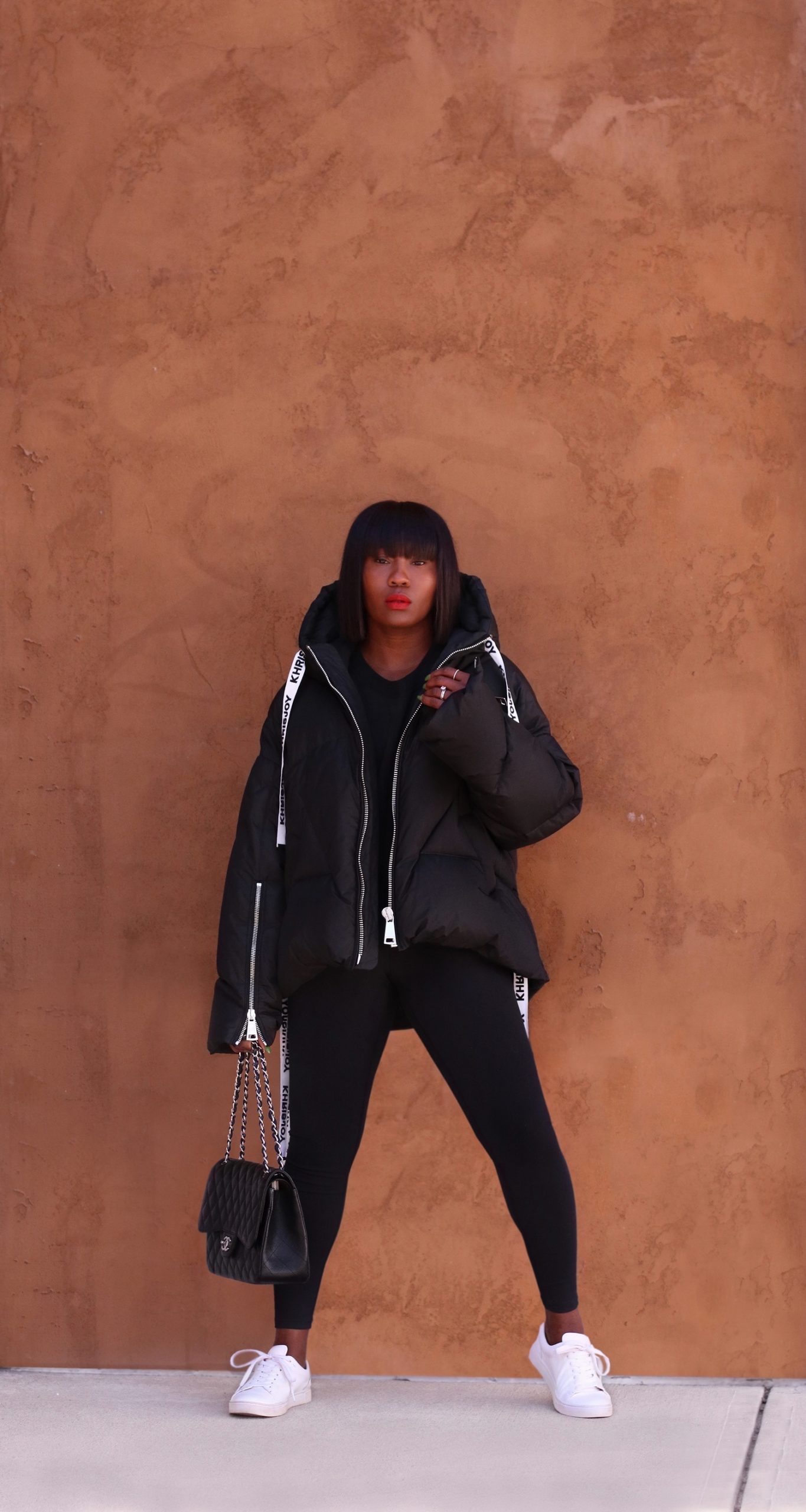 In today's blog post, I am sharing two other amazing finds by Zella. The Zella Carey High/Low Sweatshirt in black and this Zella Pirouette Ribbed High Waist Leggings. Perfect for my chai tea runs or whenever I want to look casual chic. I especially love the leggings. The high waist and ribbed texture make them one of my current go-to pieces. To elevate the look, I added This relaxed down puffer coat. The black and white drawstring details are my favourite elements of this puffer.
Remember to take advantage of Nordstrom's many Nordy club services and benefits. I especially love their personalized one-on-one 30-minute video call, you can be advised on fashion and beauty services and much more.
What I am Wearing
Black Sweatshirt HERE | Ribbed Texture High Waist Leggings HERE, also love the look of this pair HERE| White Button Down HERE | Black Puffer HERE | White Sneakers HERE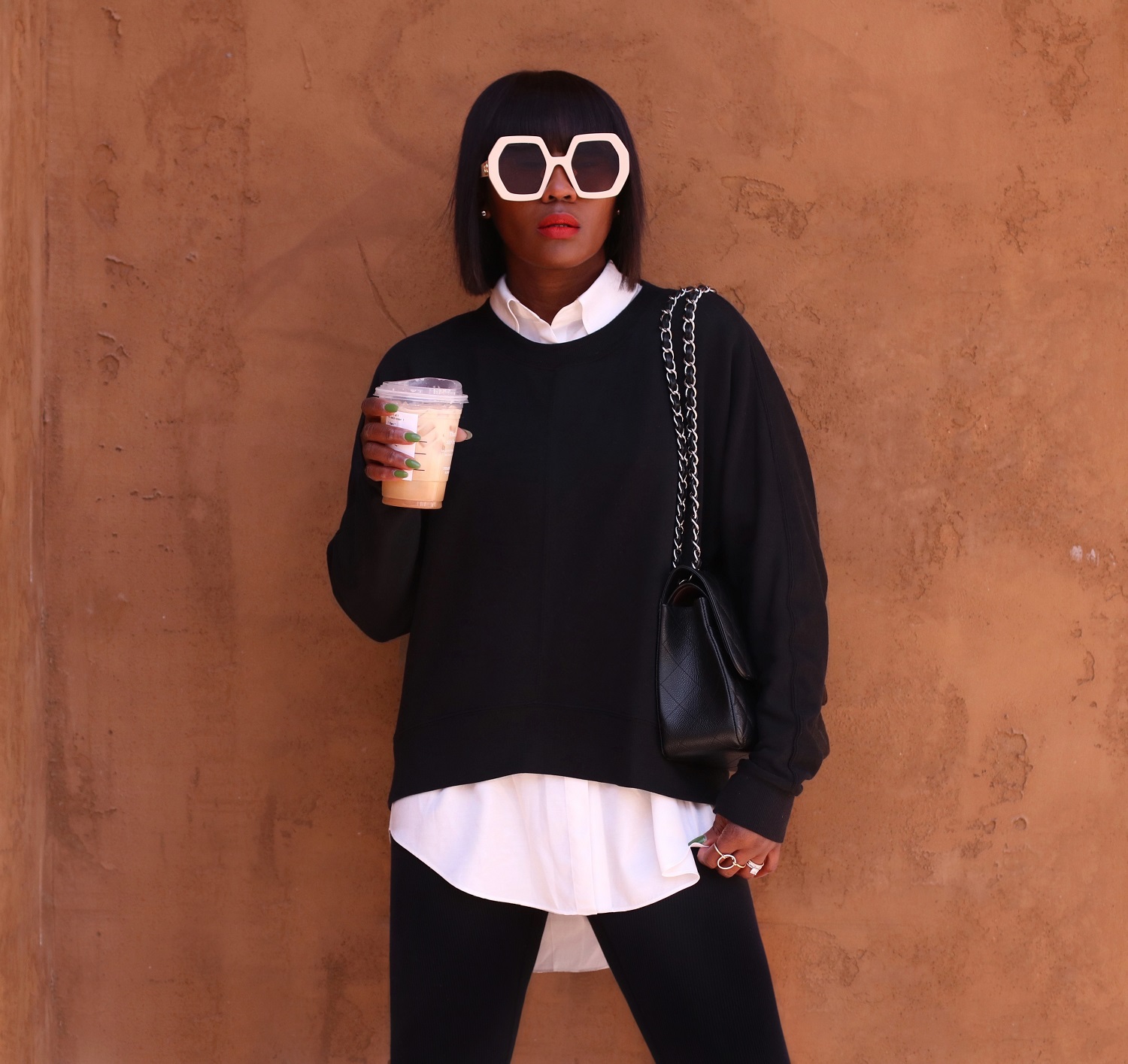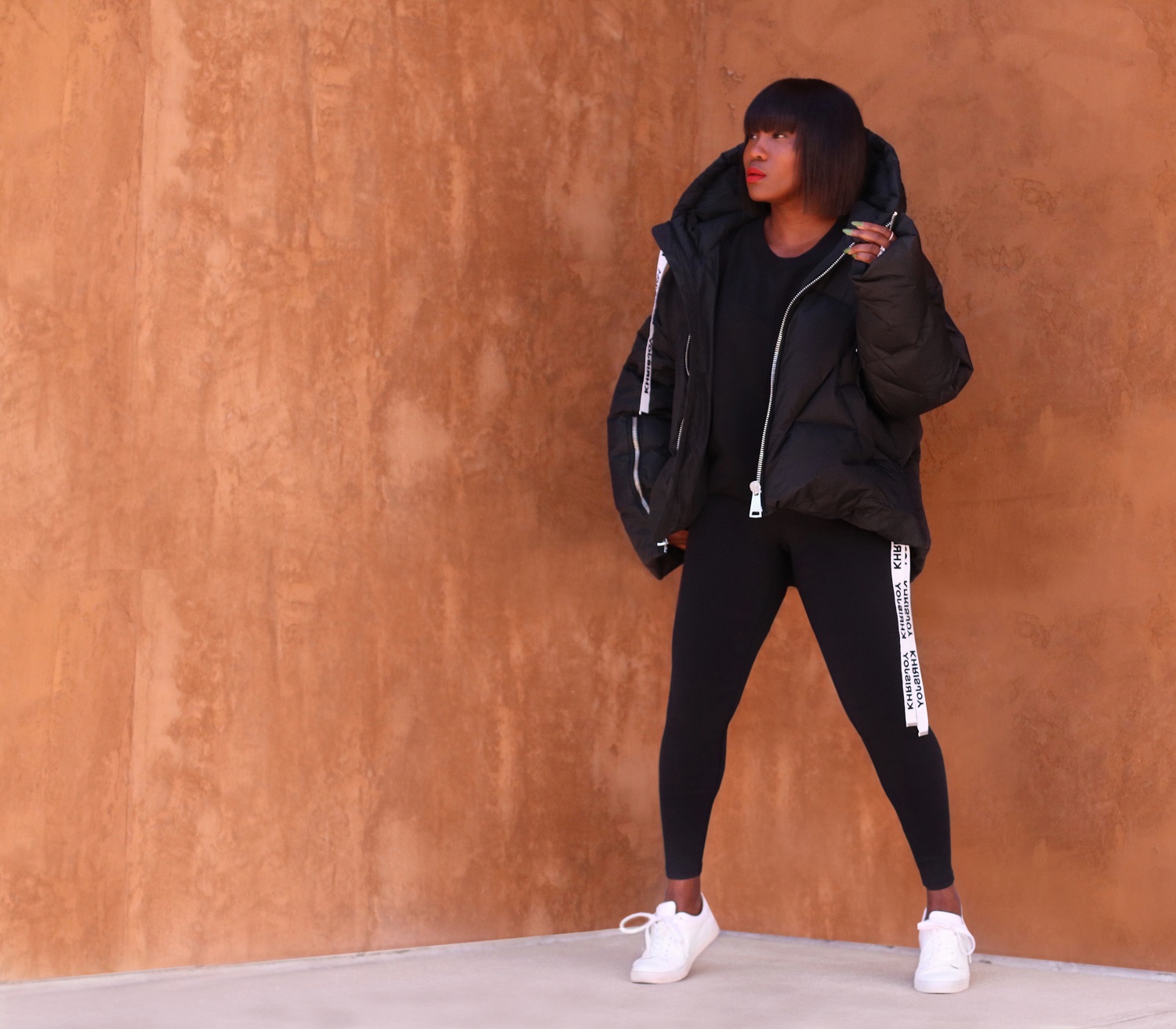 & Shop My Sweatshirt Picks Below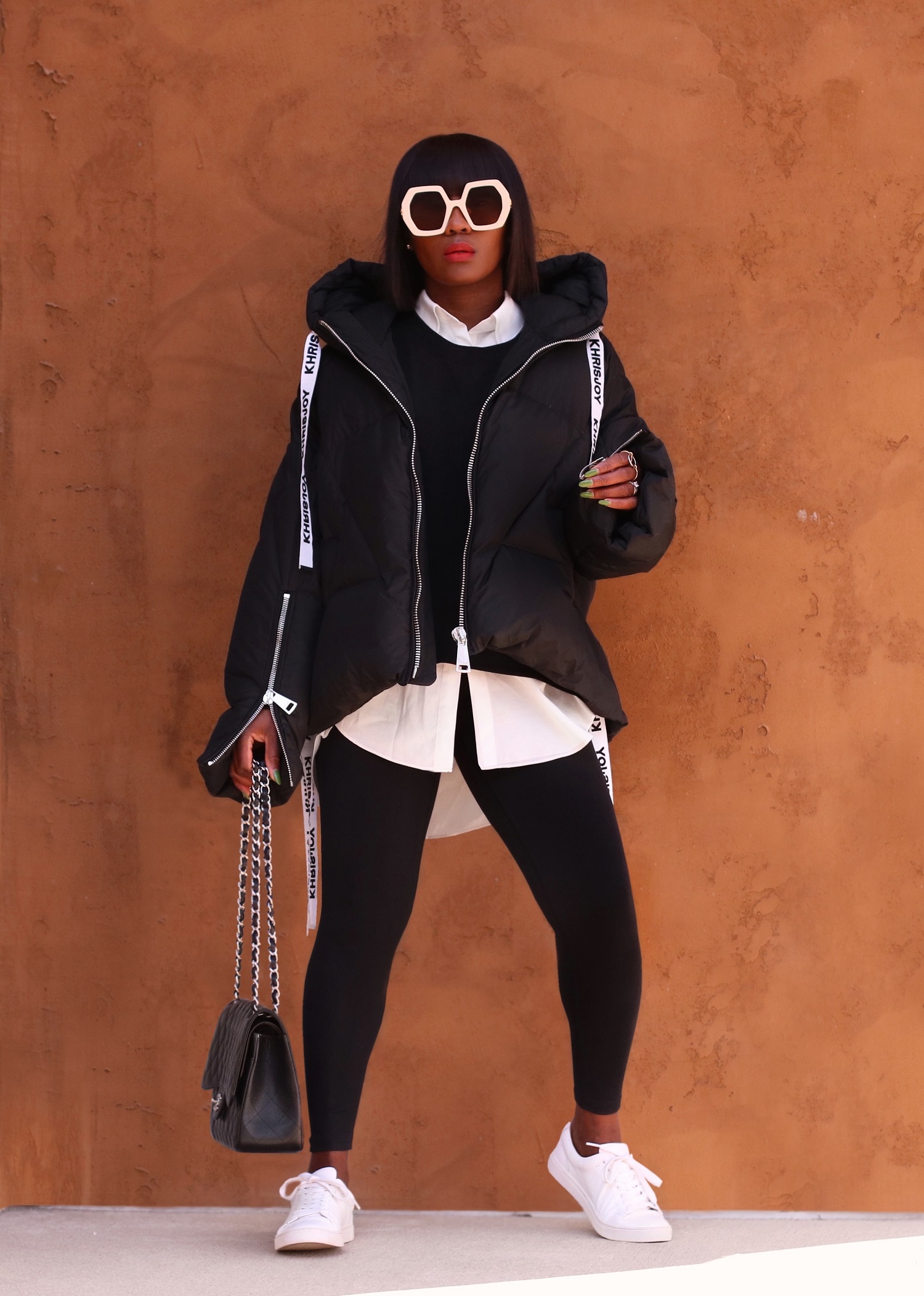 Thanks to Nordstrom and the ShopStyle team for Sponsoring on this post.
I appreciate you stopping by and I look forward to catching up with you again soon! Keep safe and take care of yourselves.
– Ranti