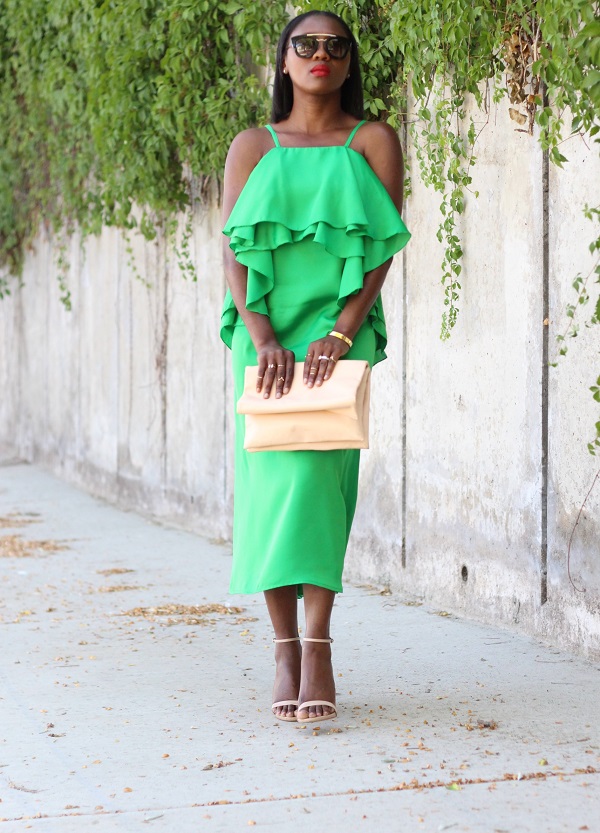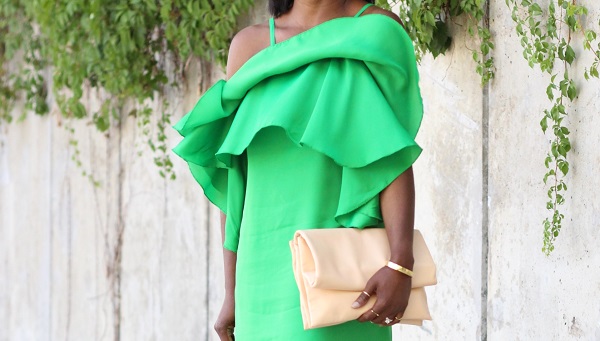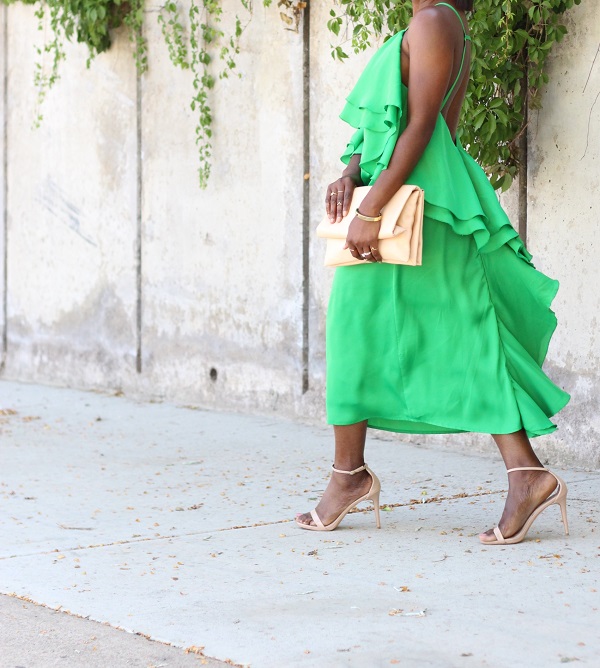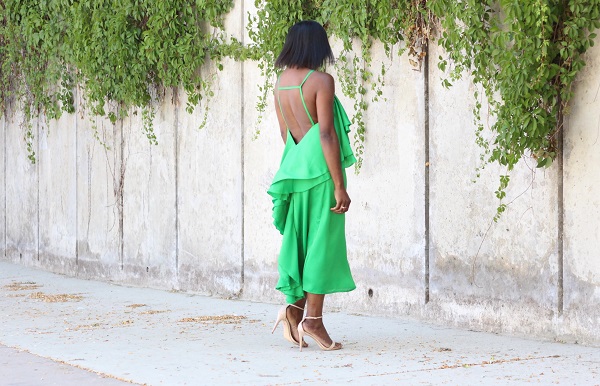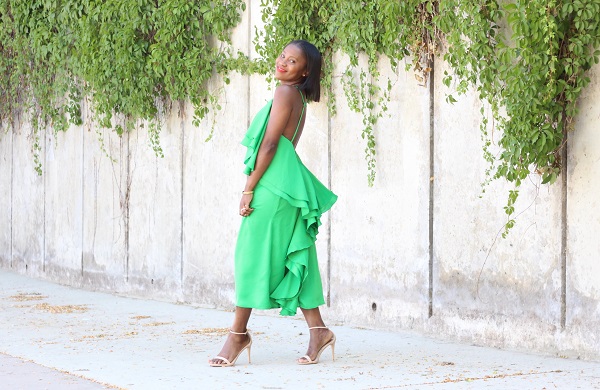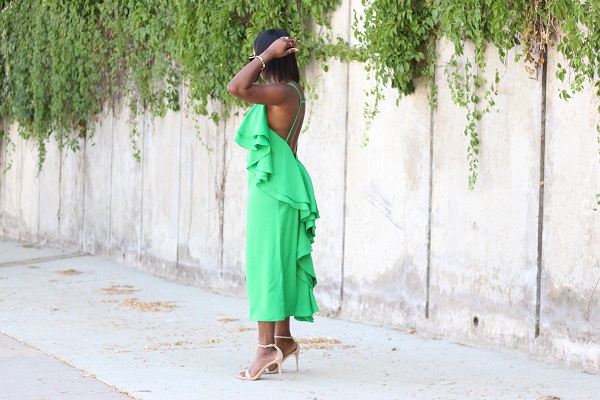 Happy Monday Beautiful People,
How are you? I hope you had a wonderful weekend.
Starting the week off in this jewel tone green ruffle back dress. What a lovely piece if I may say so myself. Every lady needs a bit of flair as in the cascading ruffles on the back of this dress.
With many more fun filled summer festivities still approaching including weddings, can't you see yourself dancing the night away in this piece?
Well, off I go.
X