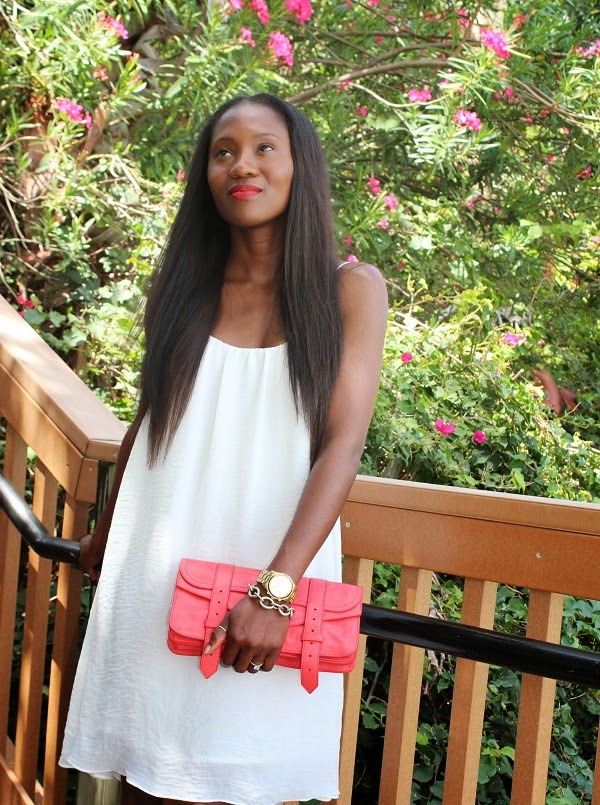 06/30/2014
From St. Thomas With Love
Dress: Just Femme, Here
Clutch: Proenza Schouler, Here
Shoes:Valentino, Here
Hello,
I hope all had a wonderful weekend.
I just returned home from a wonderful holiday to St. Thomas, I had such an amazing time. This was my second trip to the tropical island and I was just as in love with it this time around as I was the very first time I was fortunate enough to vacation there 2 years ago.
May I urge you to visit the island if you're ever able, the people, the food and culture is something all must experience at least once in their lifetime.
Above are a set of many photos captured while there in paradise, I wanted to keep my look clean and simple due to the tropical heat, the lighter and airy the fabric, the better.
On this day, I went with an off white baby doll dress, dazzled the look with my rockstud heels of the same hue as the dress and in true Ranti fashion added a wink of colour with my papaya coloured clutch. May I add the off white rockstud heels are by far my favourite colour and I had been waiting for the re-distribution for about 7 months; off course I was happy to finally snatch up a pair before they sold out yet again.
Now, I feel like a true island girl :).
There are plenty more photos from my trip so tune in soon for more.
Thank you for viewing,
Ranti