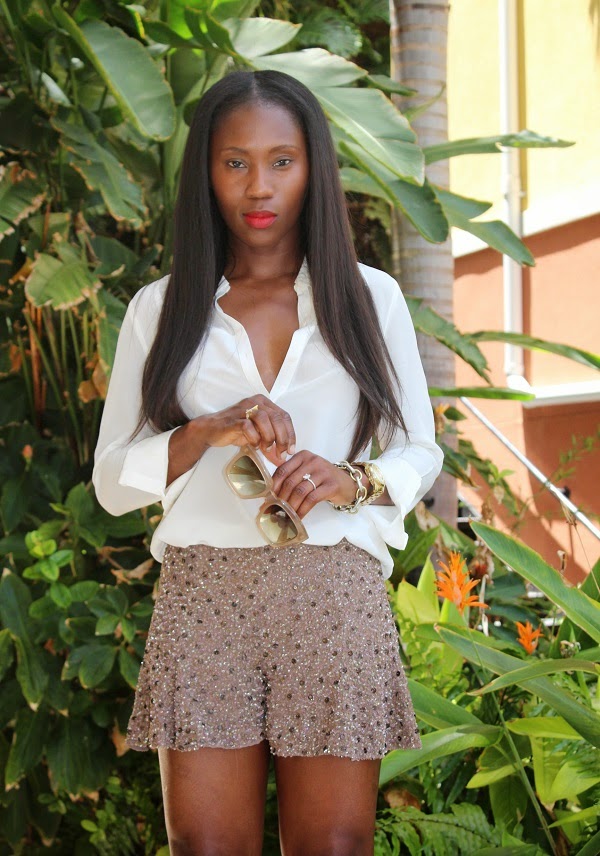 07/02/2014
St. Thomas Glow
Top: Trouve, Similar Here and love This
Shorts: Zara, Here
Clutch: Gucci, Old (Tom Ford Era)
Shoes: Gucci, Here
Sunglasses: Celine
Hello,
Happy hump day all. What's your week been like so far? Great I hope.
I'm featuring another look from my recent holiday, glad you could join in on the fun.
I chose a shorts look to cool off from the heat. Oh my gosh the heat was definitely a stinger but that's why you cool off in the water or with the tropical cocktails…yummy :).
With this look I chose a pair of sequin shorts, since the shorts have variations of gold sequins, I opted for golden touches to surround the look. As I had mentioned in a past look, many view gold as a fall or winter hue but I beg to differ, nothing looks better on great sun kissed skin than gold and other vibrant hues.
Tune in soon for more from the trip.
Thank you for viewing,
Ranti