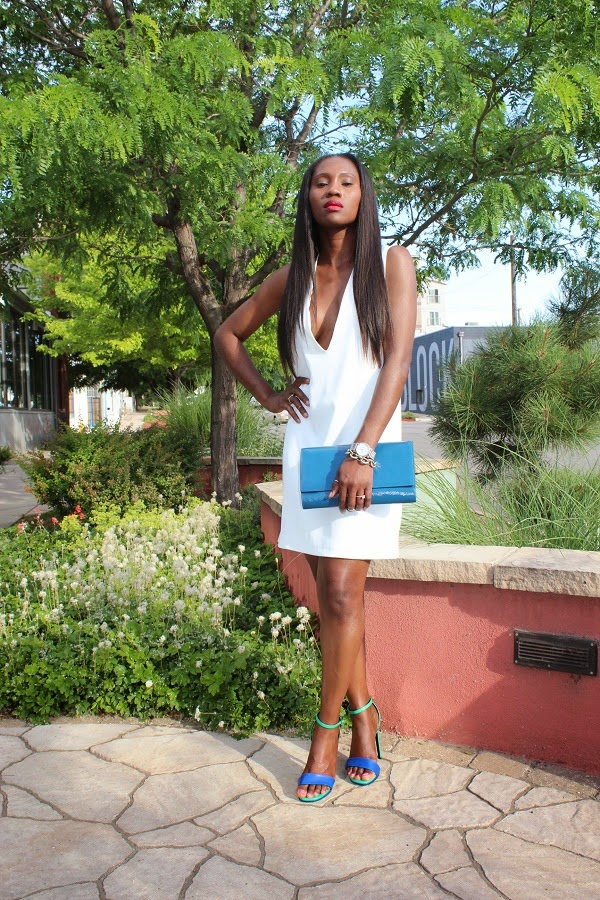 Dress: Solace London, Here
Clutch: Saint Laurent Paris (YSL)
Shoes: Saint Laurent Paris (YSL)
Sunglasses: Prada, Here
Happy Friday,
I hope all had a wonderful week, any huge plans for the first weekend of summer?
I'm taking a full plunge for my last look in celebration of my birthday this week, check out this sexy off-white number, love this dress. It's so sexy and makes me feel like quite a lady once slipped on :).
Contrary to what some may believe, I love a sexy dress, I just do not wear them that often unless I see the perfect one, and on this day I'm channeling those famous words of Beyonce which tells me to "put your freakum dress on". And why not?
For this look I decided to pair the dress with these heels to add that needed colour and close off with a clutch with a similar hue as the shoes.
This dress screams summer nights in the city and what better way to
celebrate great weather than in a great sexy pair of heels? These bi-colour
single strap heels are going to be a staple in my summer wardrobe, the
colours are just amazing.
Ladies, what will you be wearing this weekend?
Thank you for viewing,
Ranti