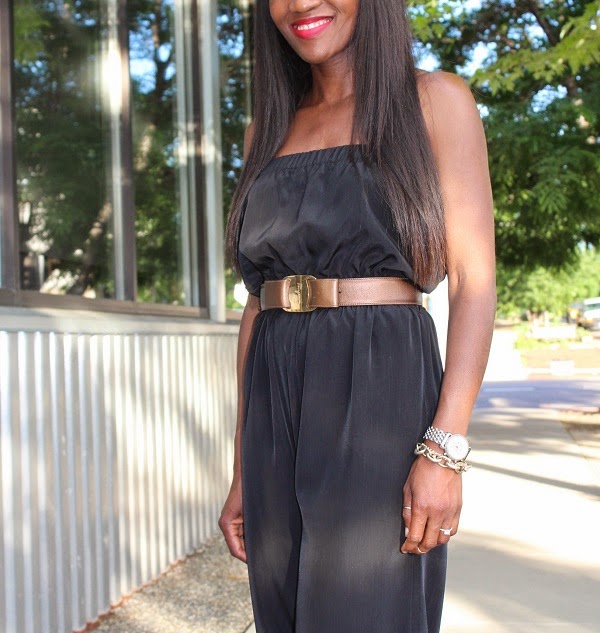 06/25/2014
Gold Meets The Jumper
Jumpsuit: Miguelina, Old
Jacket: Zara, Love This Colour
Shoes: Gucci, Here
Bag: Gucci, Old
Sunglasses: Prada, Here
Happy Humpday,
On the continuation of my birthday week and celebration; I'm wearing a jumpsuit I've owned for a bit but never worn. I love this jumpsuit for several reasons, it's chic and sexy, but I've disliked just one thing about it, the flare bottom,
While recently watching the Sex And The City Movie again, I loved the jumpsuit Carrie wore which inspired the change to the scrunched bottom and as as result, the overall look.
I paired the jumpsuit with different hues of metallic gold accents and accessories and finished with the white blazer for a crisp finish.
Hope you'll love the look as much as I do.
Thank you for viewing,
Ranti