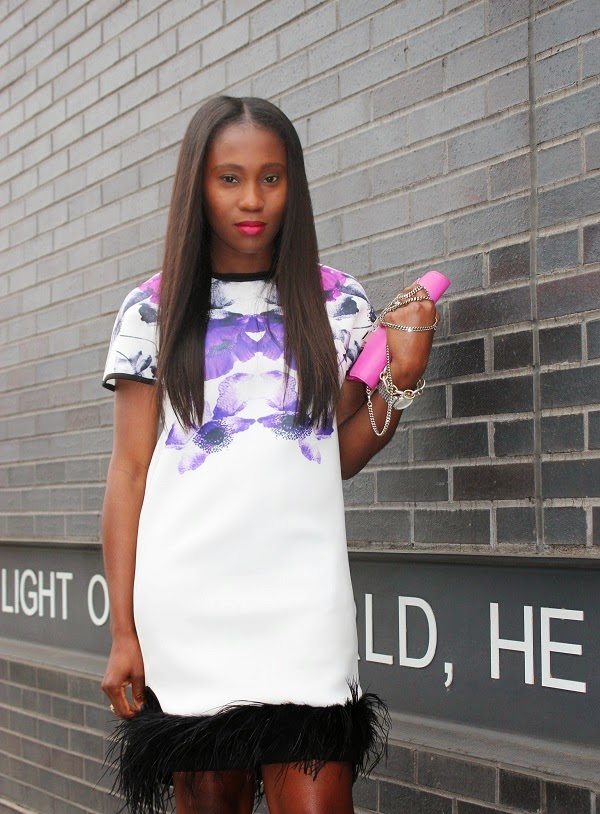 Dress: C/O Missguided
Dress #2: Karen Zambos, Sold Out, Similar Here, & Love This Colour
Bag: Proenza Schouler, Colour Sold Out, Love This, This & This
Shoes: Valentino, Also Love This Colour & This Colour
Happy Humpday All,
On a more colourful look in celebration of my one year of blogging, I decided on this stunning Missguided neoprene piece, gosh I love this dress:). What's not to love? The print is simply stunning and dare I say fun. To keep the fun trend on I decided to pair the dress with a light weight feathered bottom dress, last seen here. I accompanied the dress with my pink cross-body as my wink.
This look screams a perfect evening out with the ladies, don't you think?
Do you love it as much as I do?
Well off I go.
I love you for viewing.
Xo,
Ranti