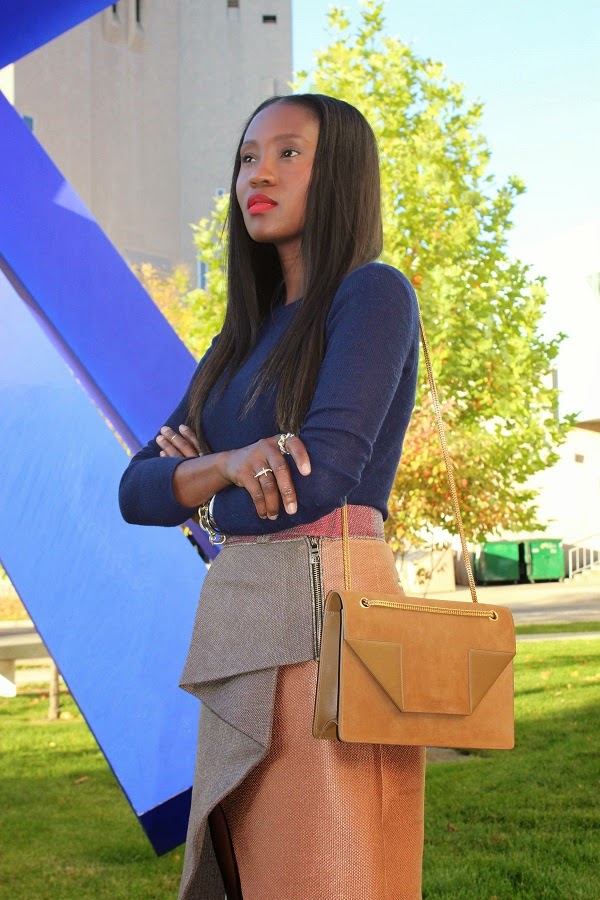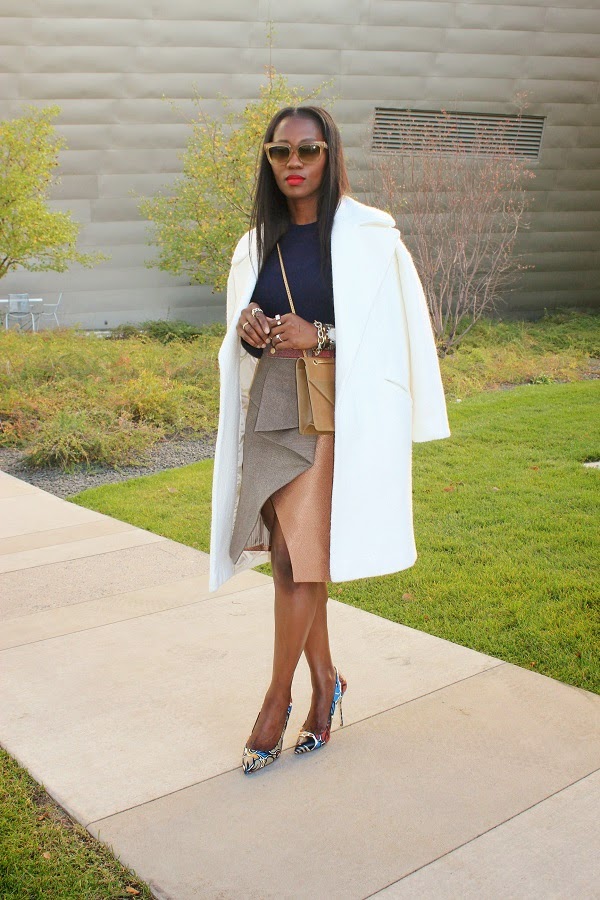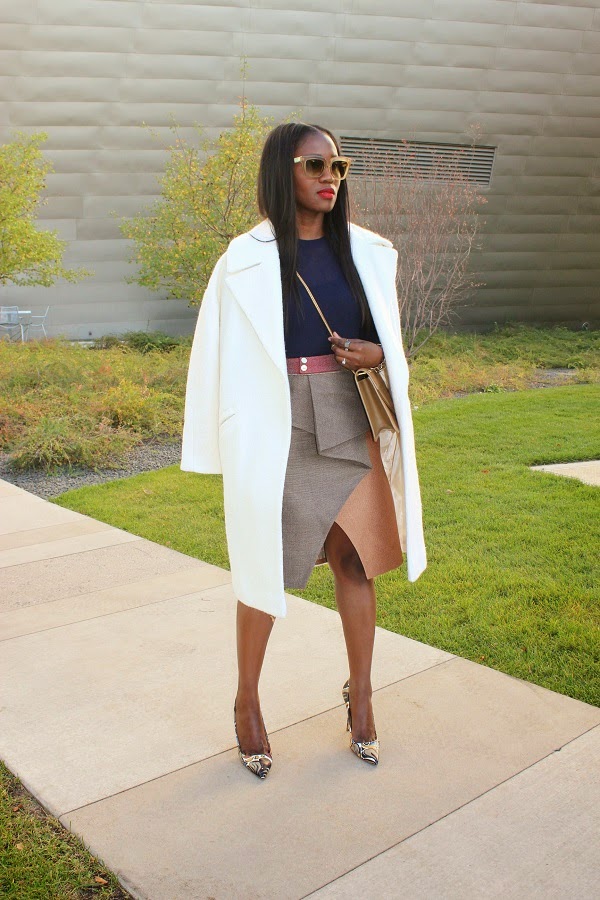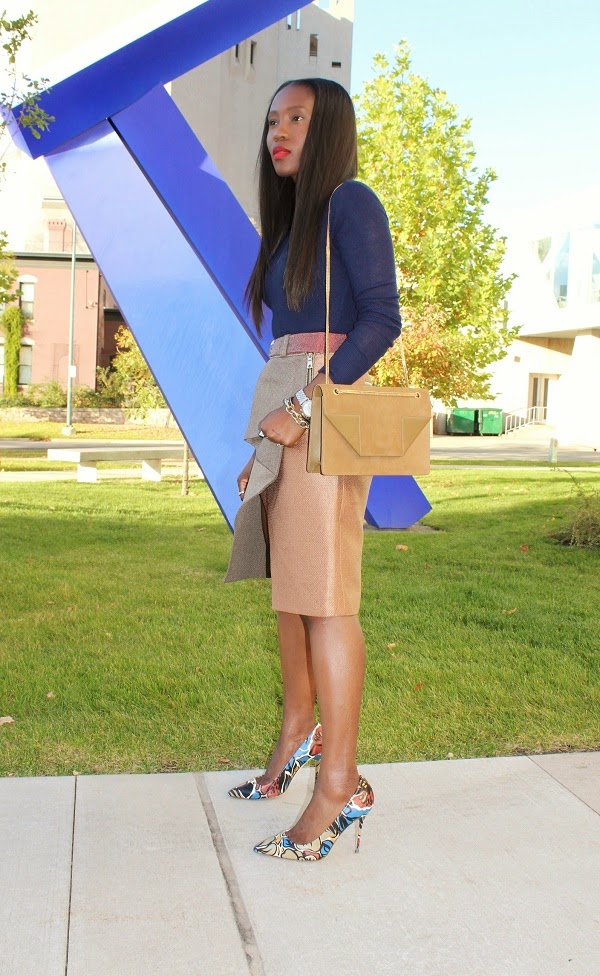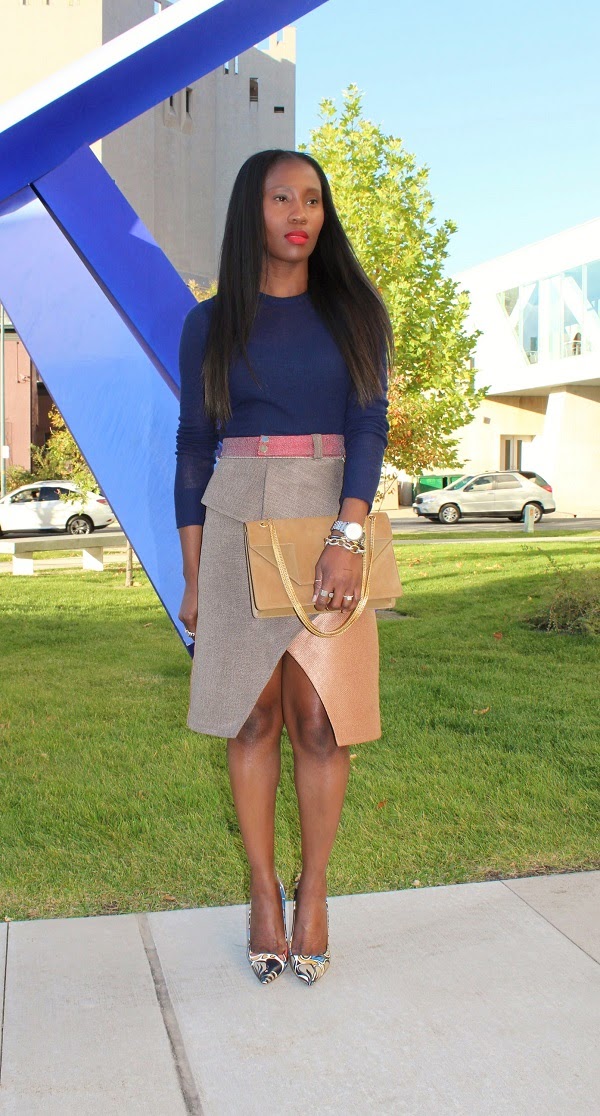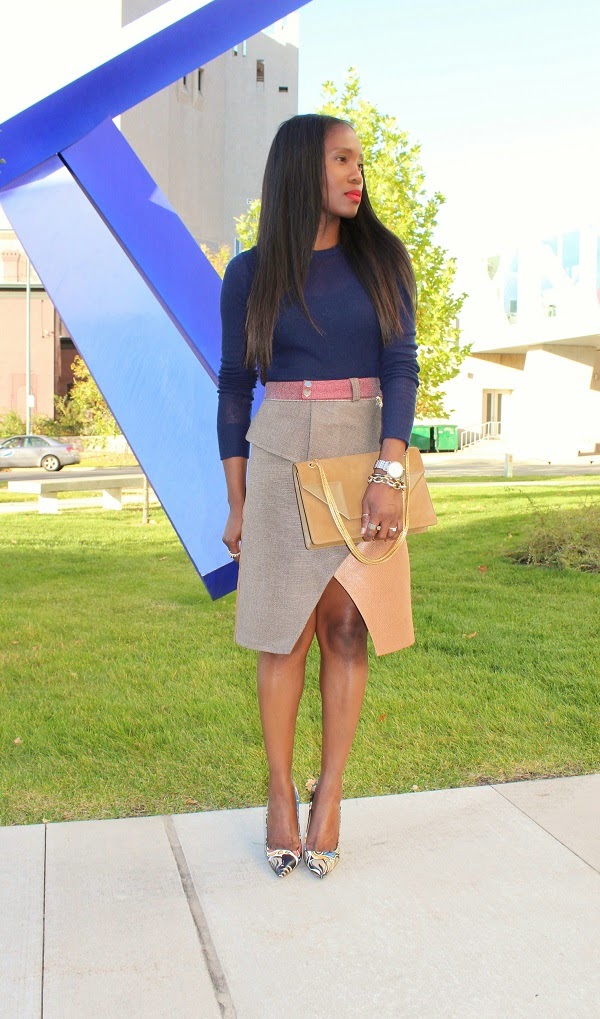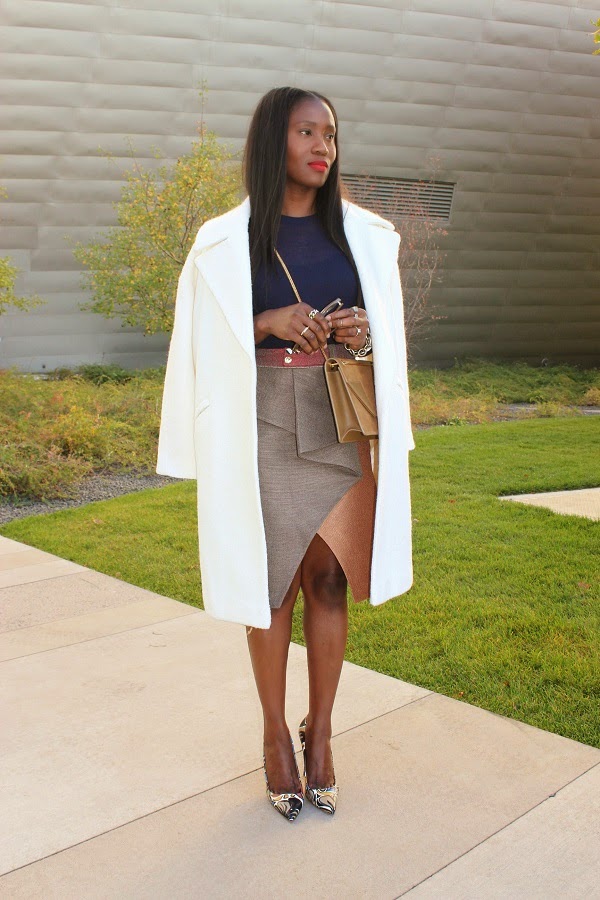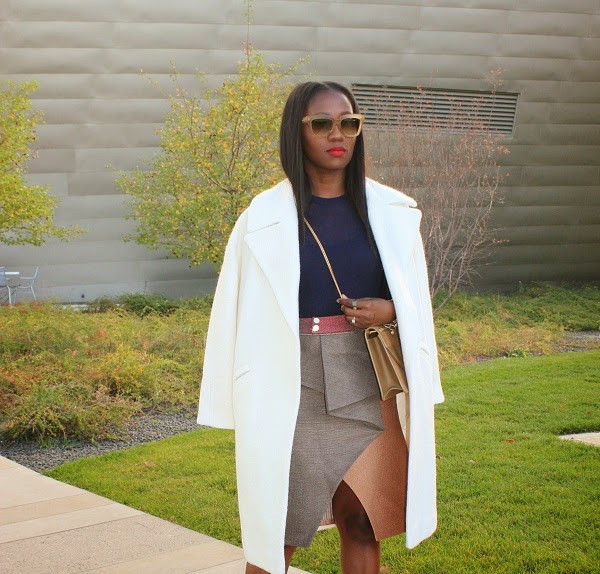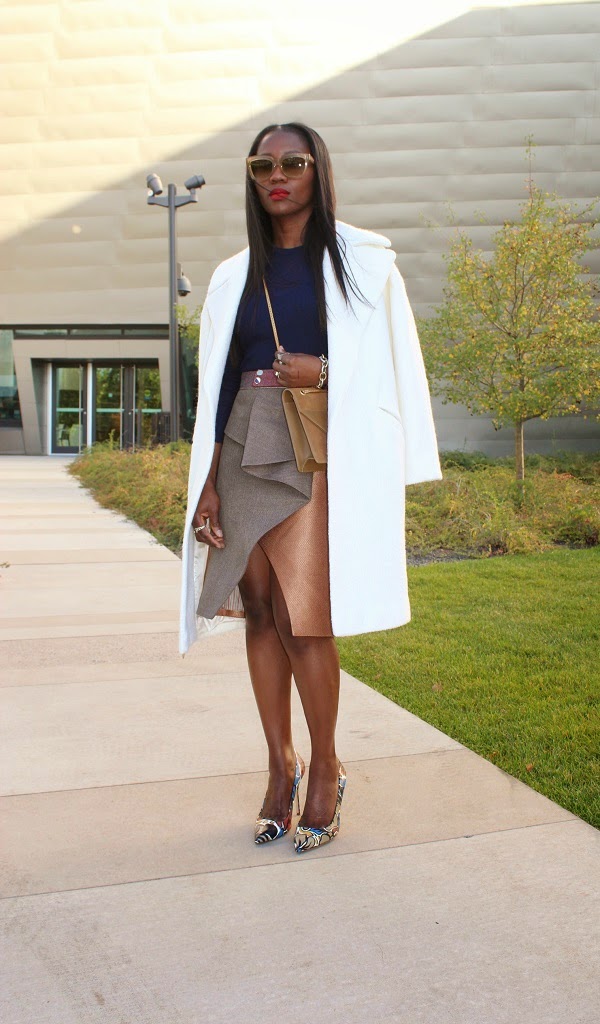 Top: Zara, Old, Try This
Skirt: Three Floor, Here & Love This Color
Coat: Asos, Also Love This Color
Bag: Saint Laurent Paris, Sold Out, Love This
Shoes: J Crew
Sunglasses: Celine
Bracelet: Vita Fede, David Yurman, & Nail Bracelet By Peachbox
Happy Wednesday Loves,
Are you ready to enjoy holiday turkey and all the extras?
Well, as a pescatarian, I won't be having turkey but looking forward to a nice seafood dish.
Before I semi-stuff myself with yummy food, I had to squeeze into this lovely skirt, I love this piece because of the silhouette, the tri colours, and the structured fabrication.
Because this skirt has three shades to it, I decided to add another hue atop with this blue fitted tee. I felt that they complimented each other well, and the light coat added the cool tone layer to soften the look.
As my dash of fun, the abstract coloured heels felt right, having all the colours in the look and more.
What do you think of these shades of neutral shades?
I hope all have a wonderful Thanksgiving holiday with family and other loved ones.
Try not to each yourself into a coma, remember you'll have to get up on Friday morning for the virtual and local deals.
Do stop by for some of my recommendations.
Well, off I go!
Xo,
Ranti