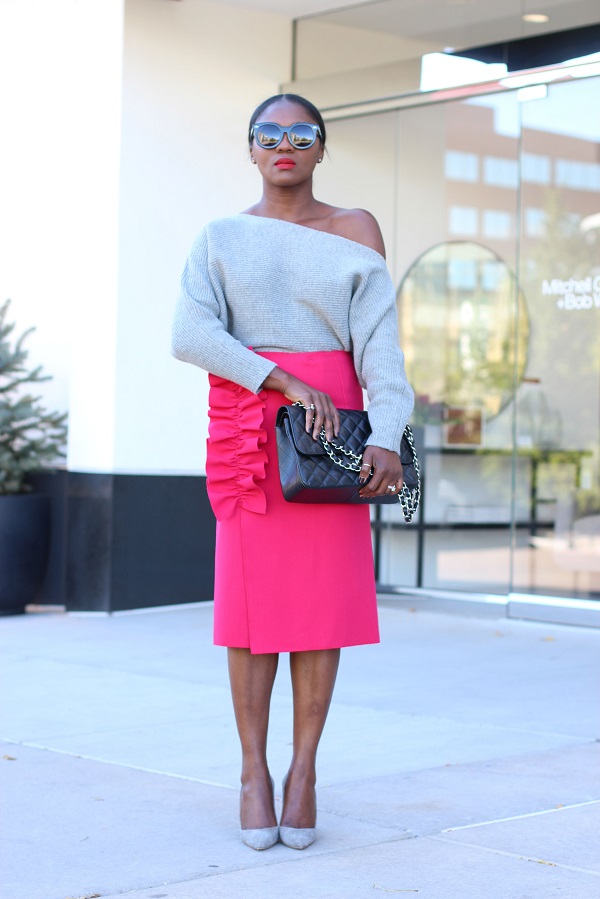 09/26/2016
Pink Ruffles// Fall Knit
Knit Sweater | Pink Ruffle Skirt | Chanel bag, medium size Here and another option Here | Grey Suede Heels | Black Sunglasses | Silver Cuff | Lips: Nars Mysterious Red
Hello all and Happy Monday!
How was your weekend? I hope you had time to share some quality time with friends and loved ones. As I get older, I'm learning more and more the importance of spending as much time as
you're able to with those you care about.
Now onto today's news; since sweater weather is my favourite
time of the year, sharing this tri-color look of this pinks, greys and blacks with you today.
I love the "Flash Dance"-esque type vibe
with the one shoulder bare, and the grey colour makes me quite happy as
I'll be pairing it with many upcoming fall looks. Love this bright pink
ruffle skirt, feminine and so chic, what better piece to accompany the
sweater.
Well, off I go.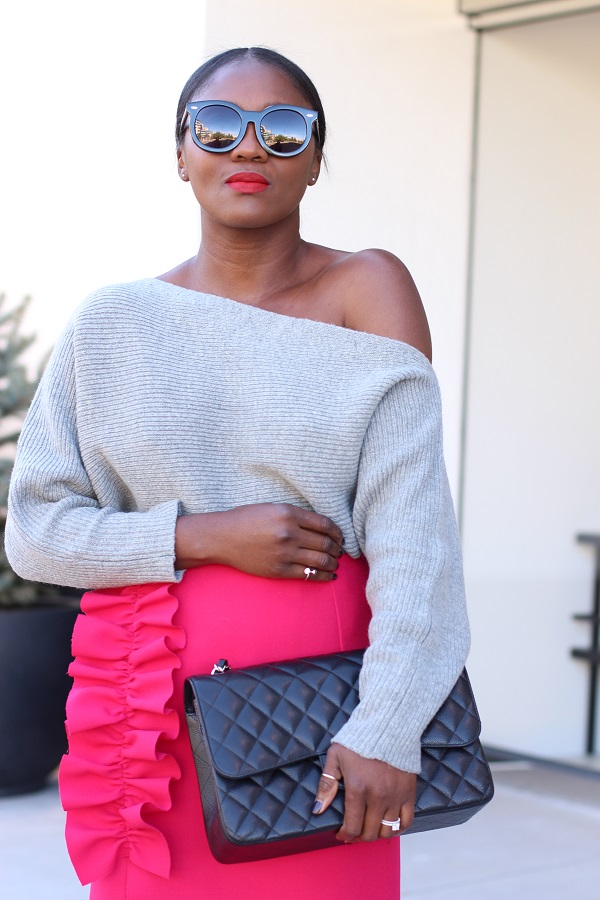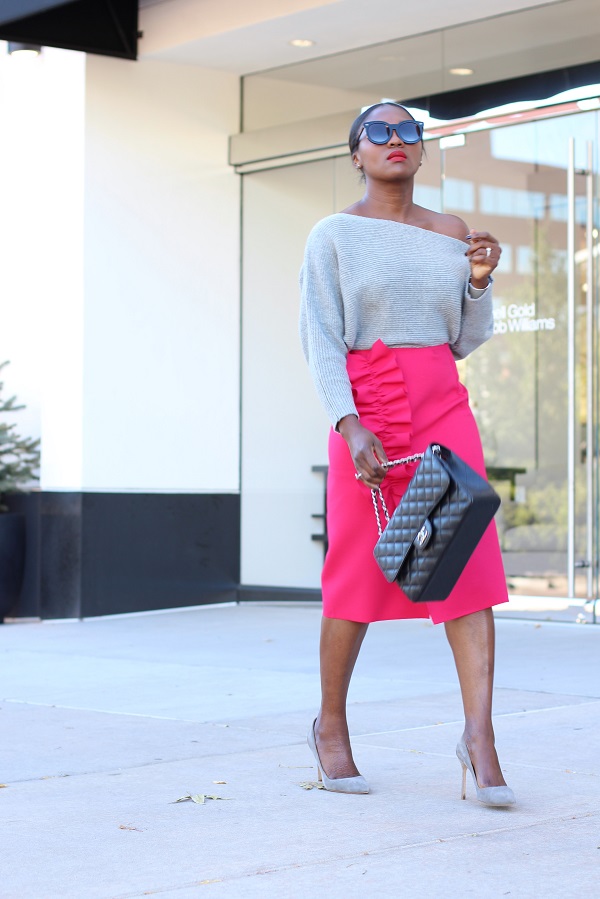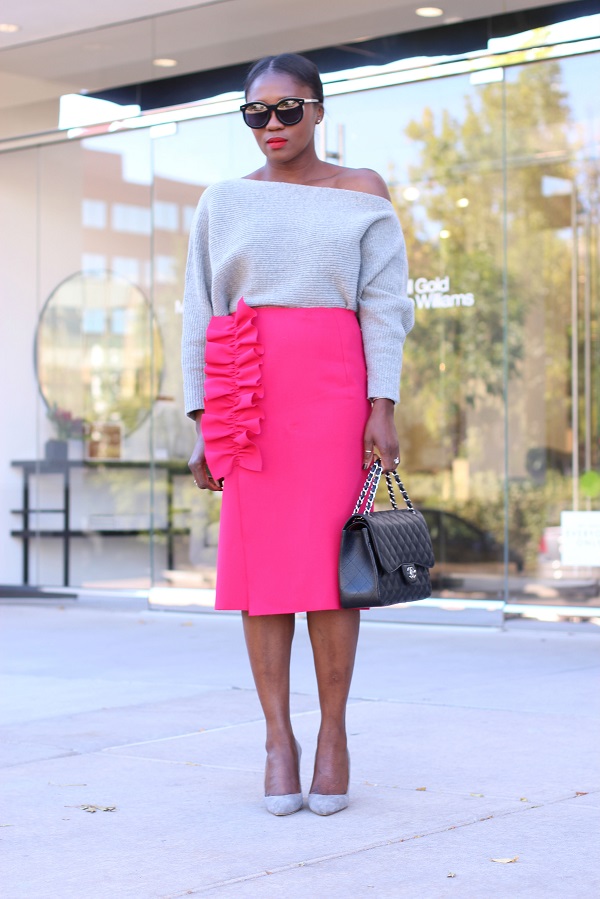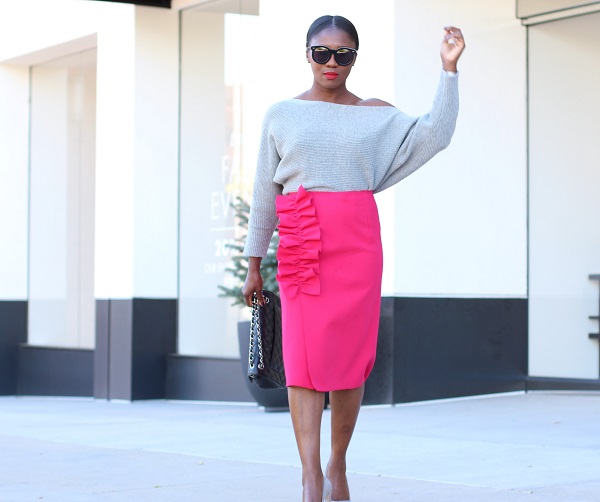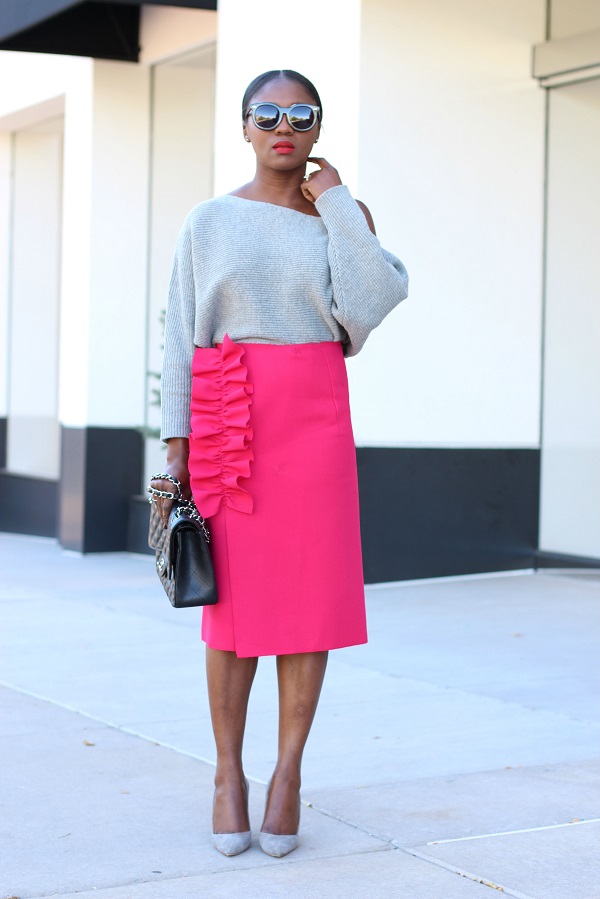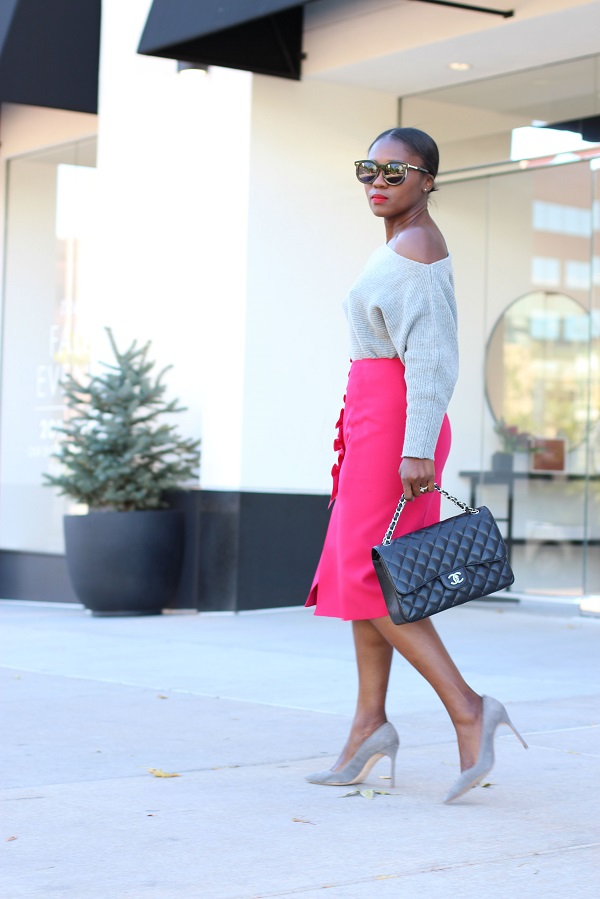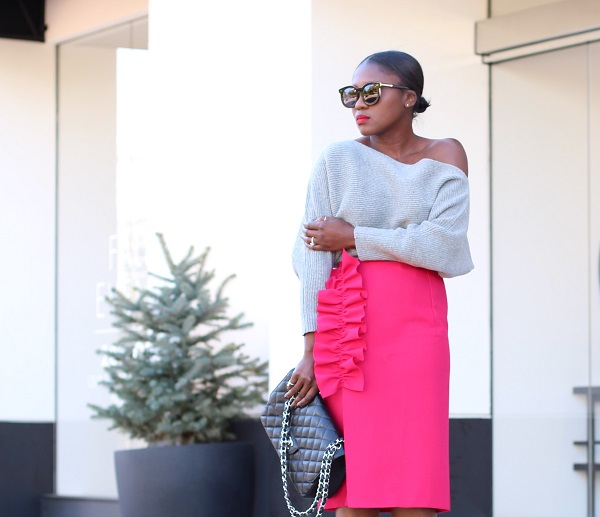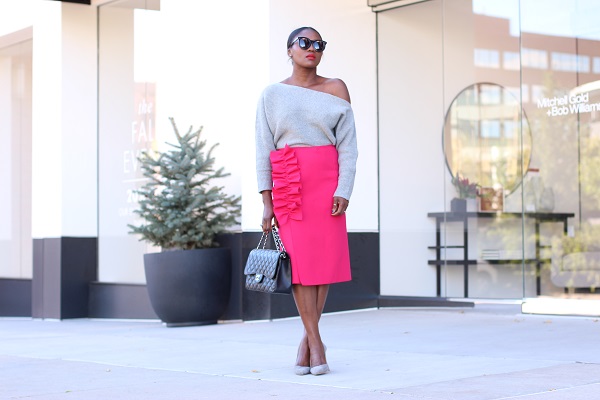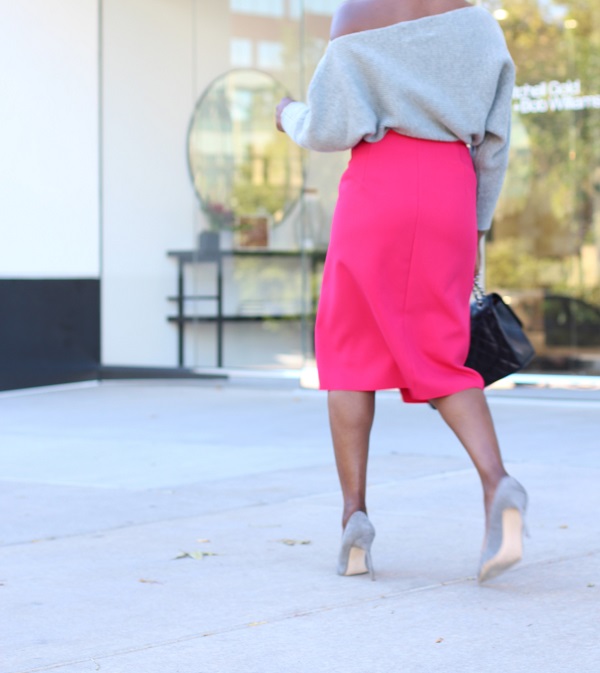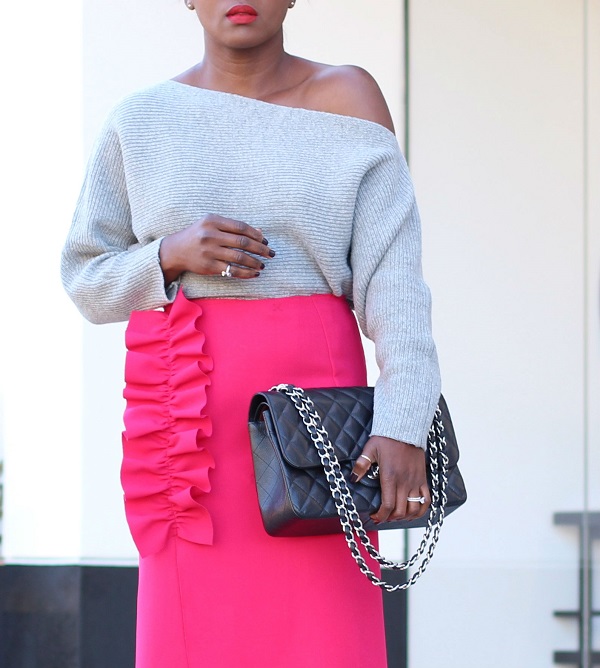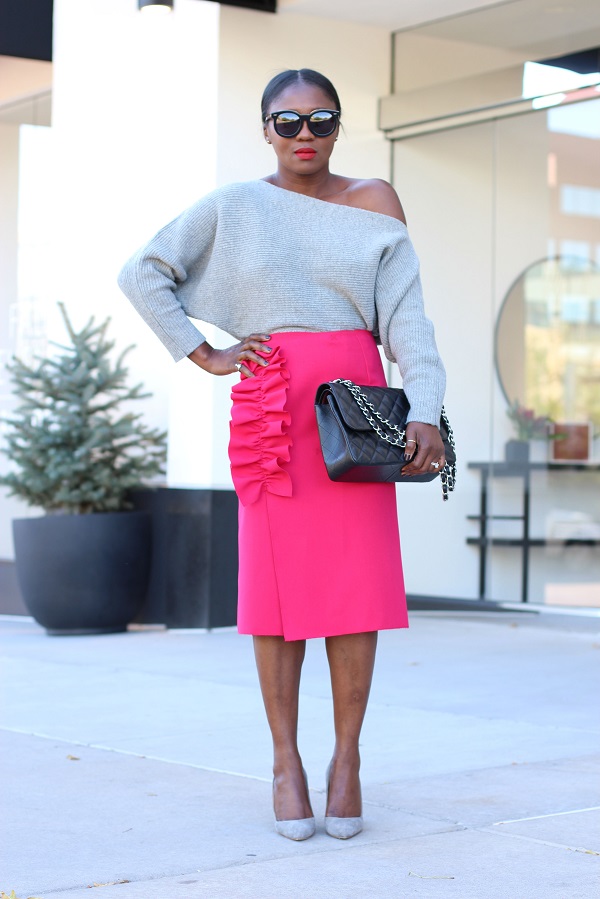 Have a woncerful day!
Xo,
Ranti