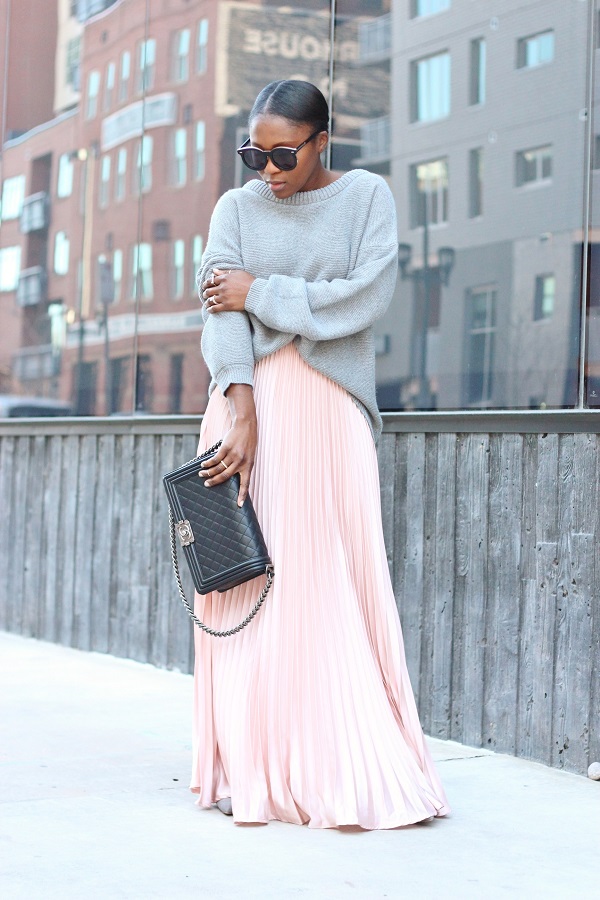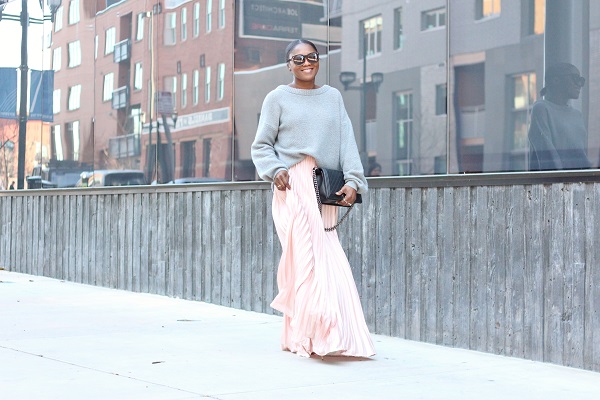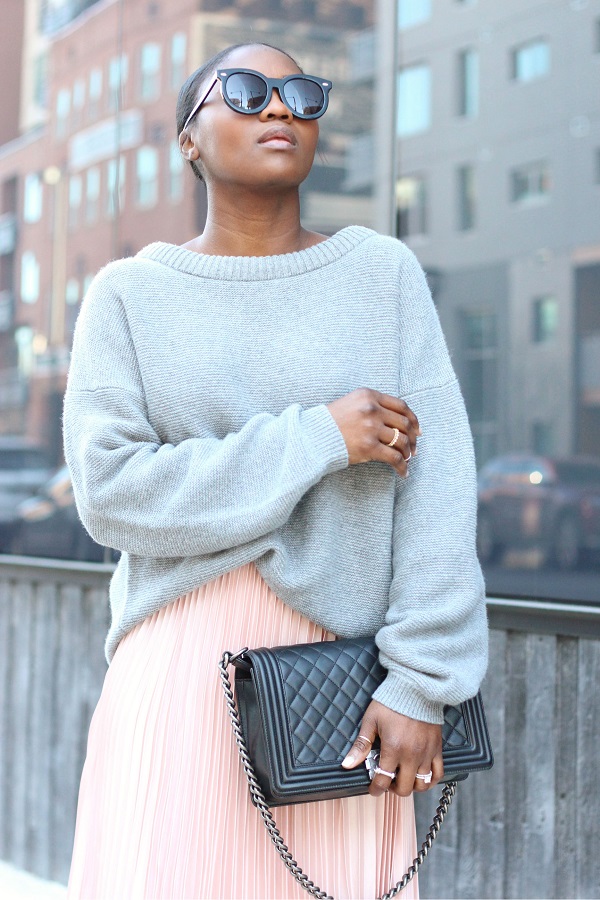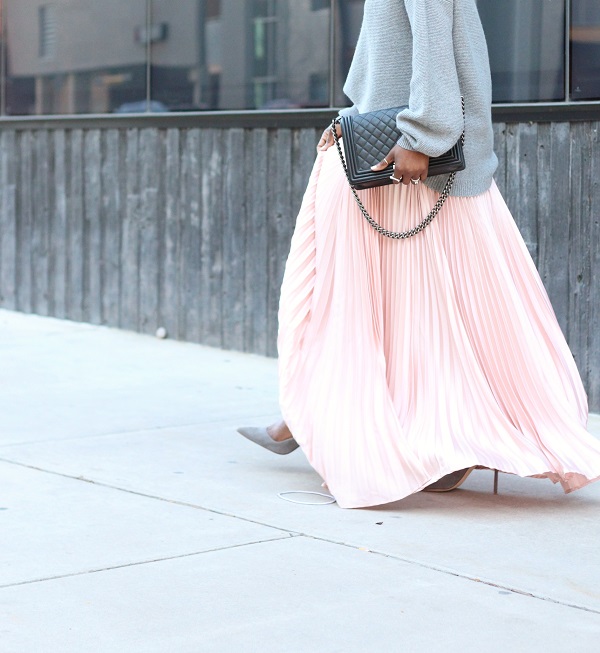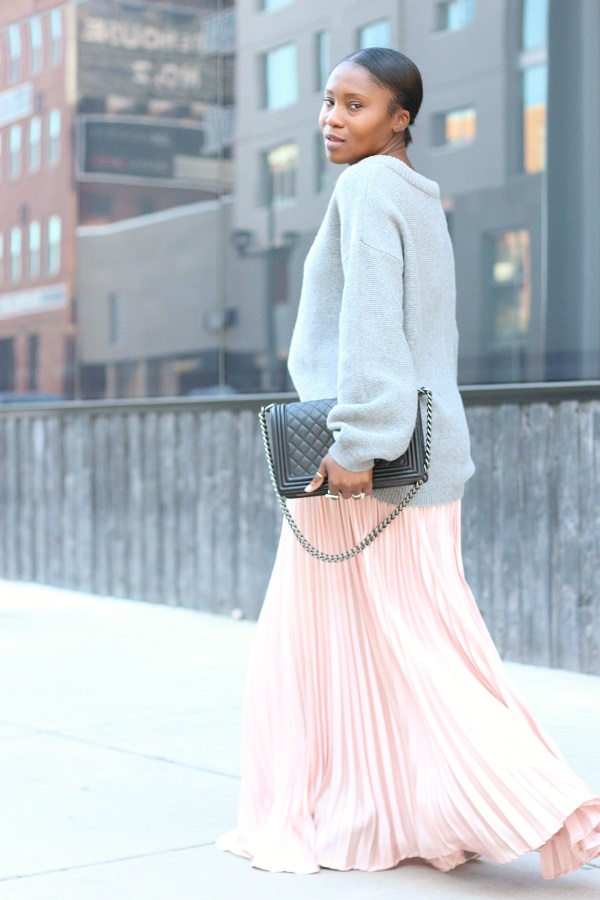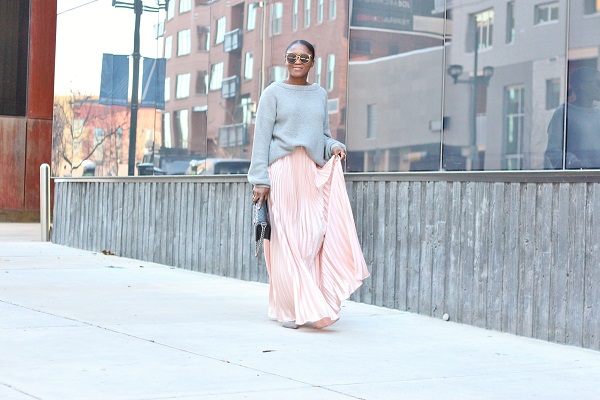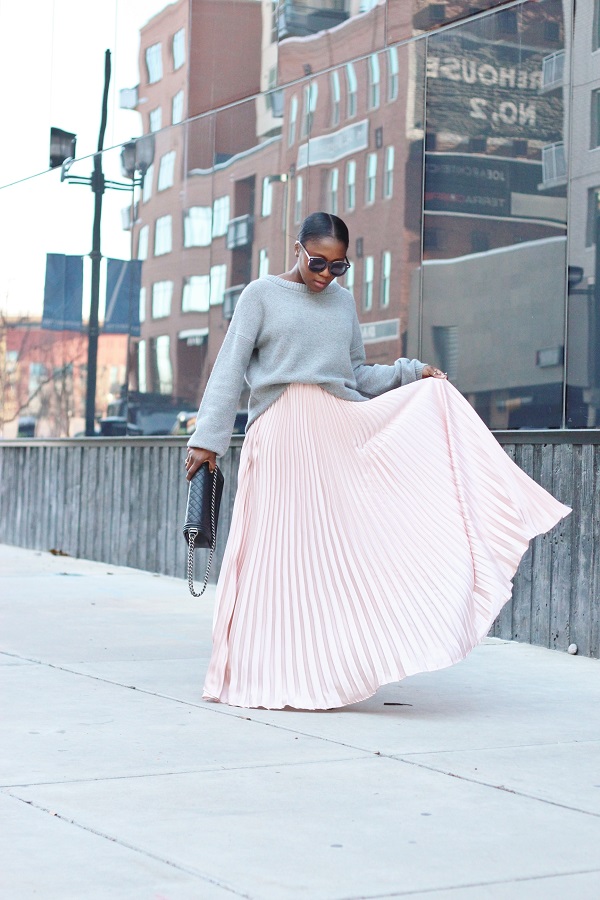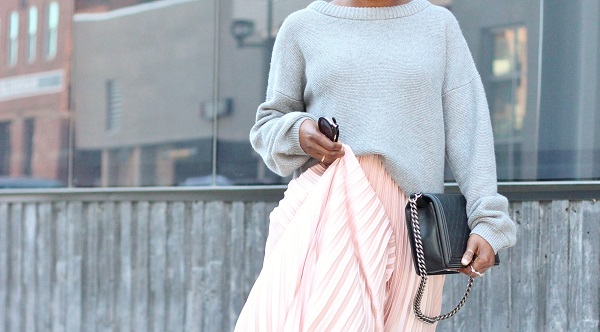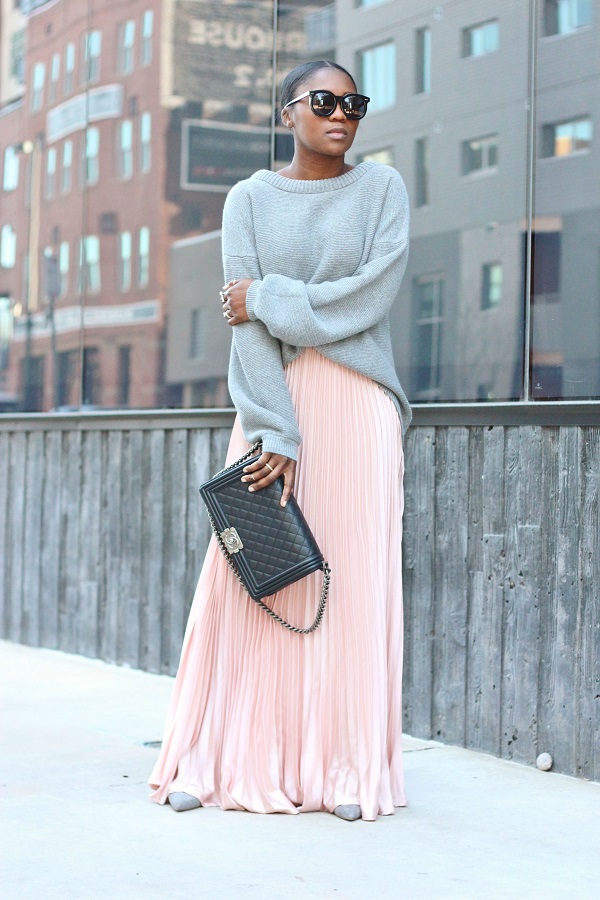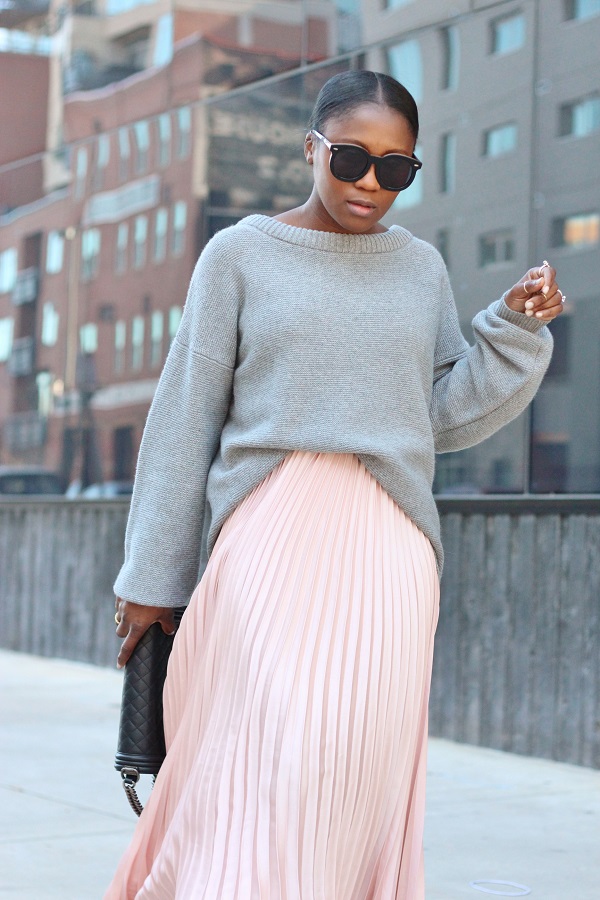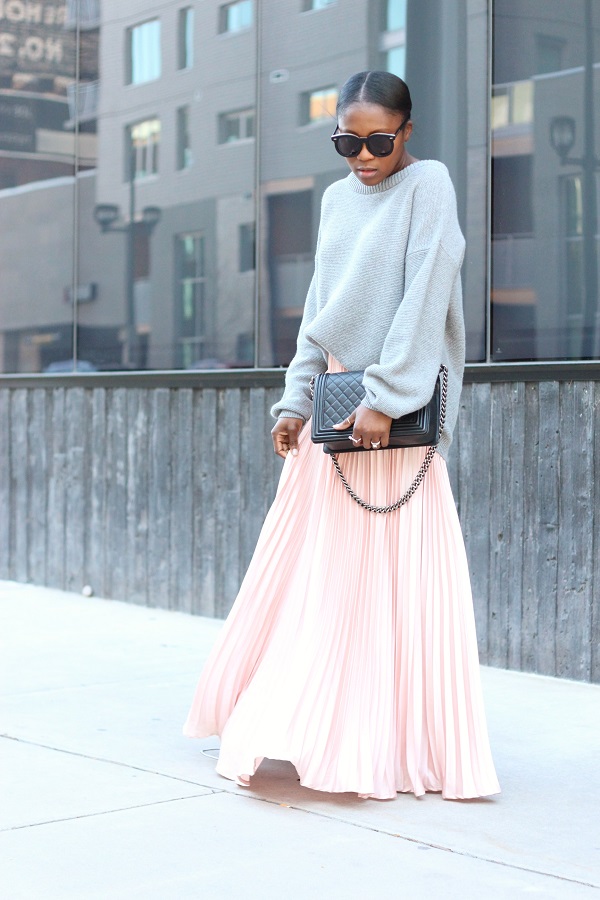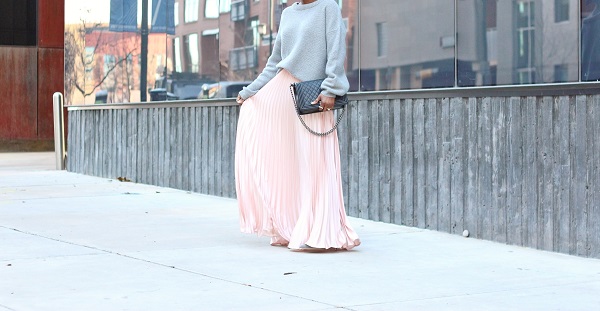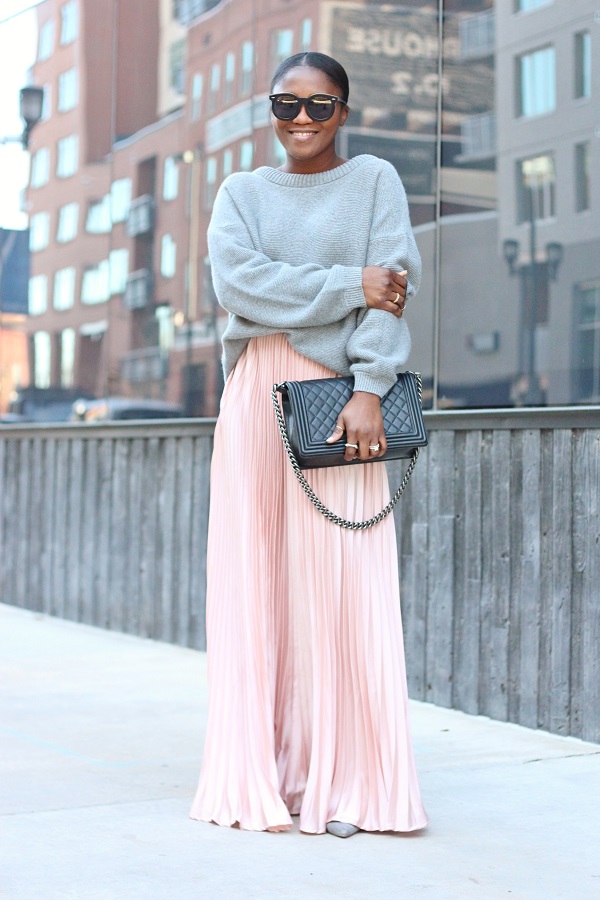 Sweater: Here, similar Here & Here
Skirt: Shein, c/o
Bag: Chanel, Here
Shoes: Here
Sunglasses: Here
Rings: Here, Here, & Here


Happy Monday all,
I hope you all had a wonderful weekend.
Starting the week off in these two soft colour palettes, light grey and pale pink. Wanted to focus on the softness of the pleated skirt so I paired it with this cashmere sweater. I opted for a size bigger, the over-sized look really added dimension to the look. To add a bit of depth to the look, black accessories sealed the deal.
Well, off I go!
Thanks for stopping by,
Love,
Ranti