10/24/2020
The Jewelry Pieces I'm Wearing Right Now
I have been in search of a great necklace as of late and I finally found one I love. Lays perfectly on the neckline and styles beautifully over any look both casual and dressy. It's become a favourite while dressing a bit more casually lately… it adds the perfect touch of extra.
I love it layered over a complimentary collar necklace as shared in this post, the contrast in tone is gorgeous. Currently in search of a lovely silver necklace for a more monochrome layering look.
Find the featured pieces an more by scrolling below.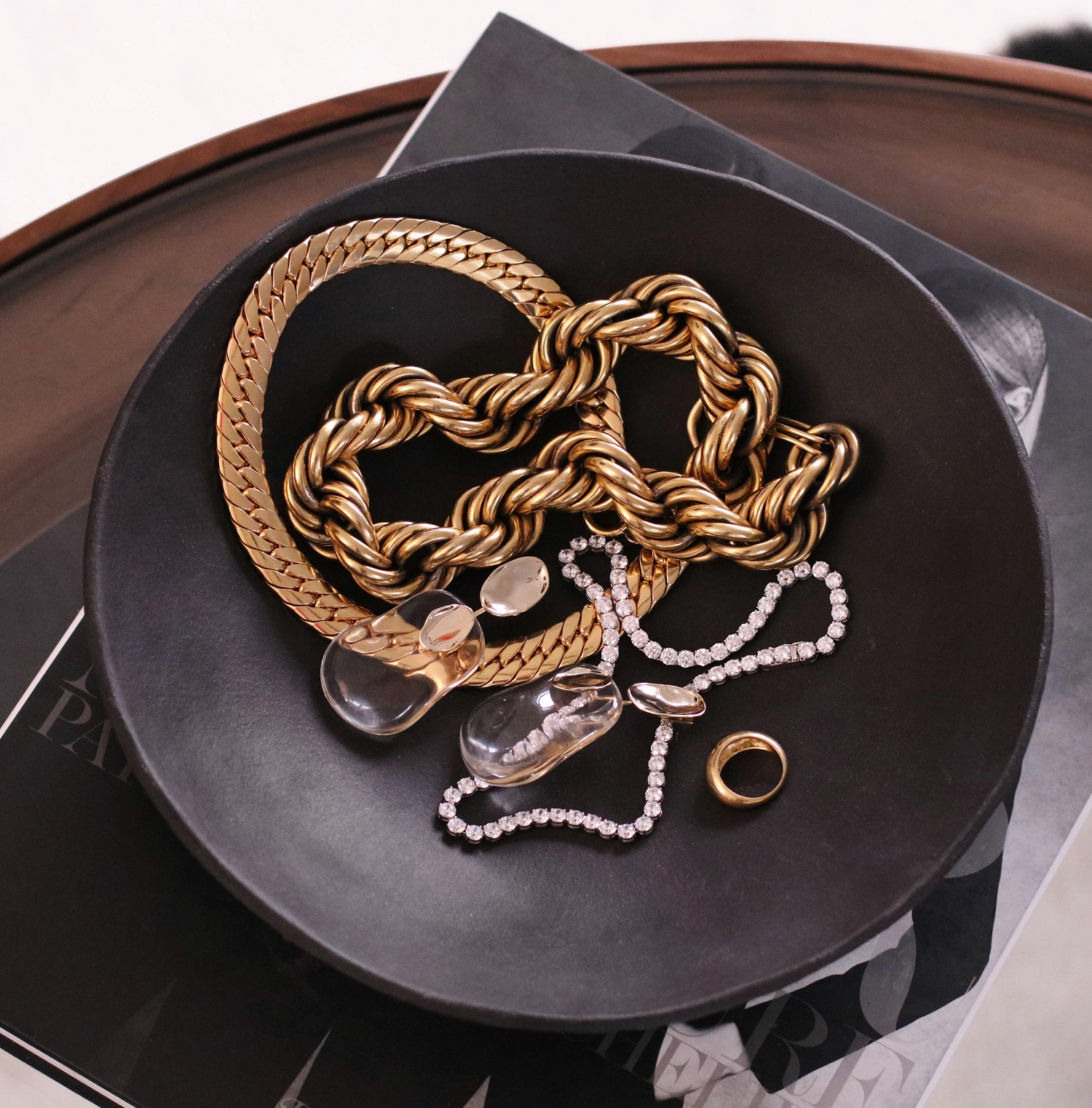 Gold Collar Necklace HERE | Sterling Silver Tennis Necklace HERE | Lucite Earrings HERE| Gold Rimmed Sunglasses ( Is by Linda Farrow and Sold Out ), Find a Similar Style In Black HERE & This Option HERE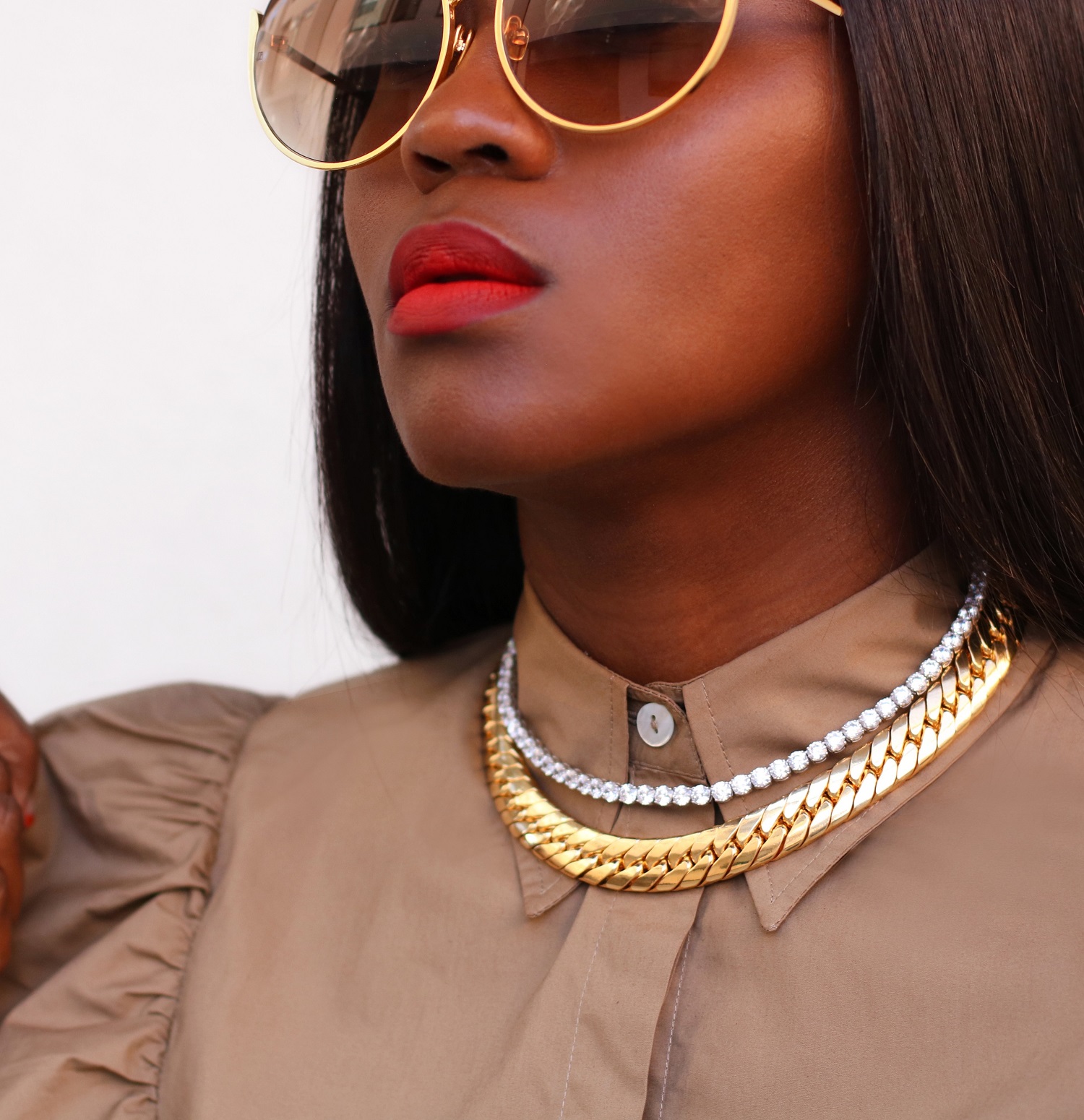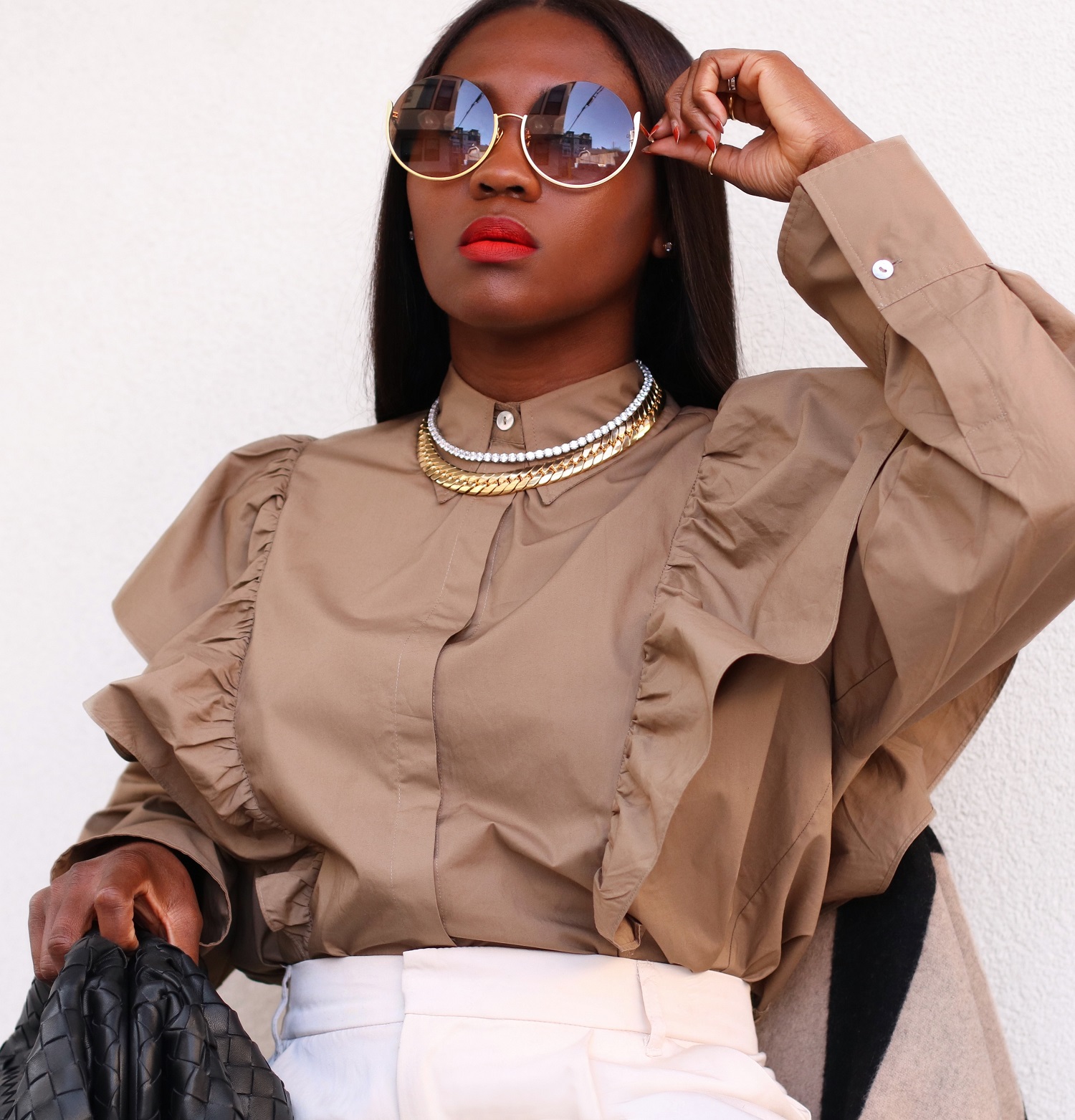 I appreciate you stopping by and I look forward to catching up with you again soon! Keep safe and take care of yourselves!
– Ranti