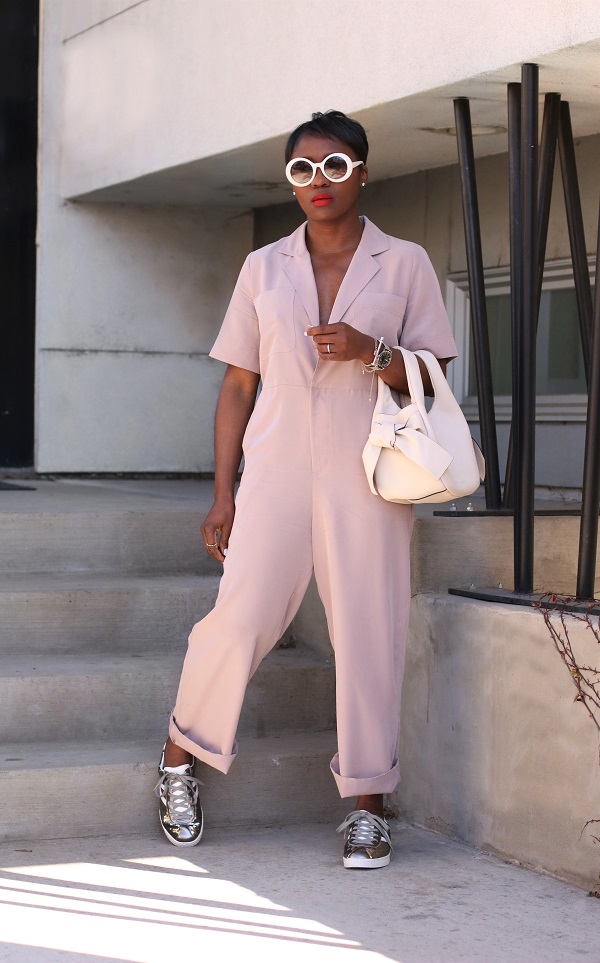 05/04/2018
THE PASTEL BOILERSUIT ||
I love jumpsuits, the more movement from the fabric the better. This boiler-suit is absolutely everything, the colour, the fit and the cut are amongst the reasons why I can't get enough of it. I paired the suit with my new sequin sneakers (aren't they fun?), the transition from pastel hue to the silver is just beautiful.
Another accessory that I can't get enough of lately is this small white bow bag, it's feminine, chic and structured perfectly, making it the perfect piece to seal the deal. This is an ideal running around Spring summer look.
My jumpsuit is almost sold out, not to worry, I have shared many other fabulous options within the links, I hope you love those selections as well.
Have a wonderful weekend all!
Thanks for stopping
by!
xx, Ranti